PHOTOS
Girl Power! Taylor Swift Takes Control Of Her Nude Image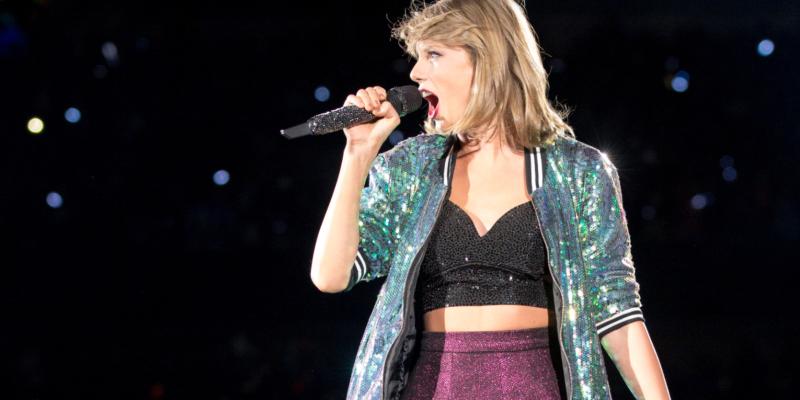 She's the girl next door! She's the best friend you wish you had! Sure, Taylor Swift's got some haters, but as she taught us, the "hater's gonna hate hate hate..." Say what you will about T-Swift—she has been fairly reliable about her brand. She wears T-shirts and sits on the bleachers. She wistfully cries, letting the tears fall on her guitar!
And even as the pop star has grown into her sensuality over the years, she has still stood by a statement that she made years ago—she does not have to take off her clothes to sell records. Sure, Tay has been known for showing off her legs a bit, and occasionally cleavage, but in comparison to her peers, she really has maintained her image of the girl next door.
Article continues below advertisement
MORE: Kanye West Shades Taylor Swift in New Twitter Rant
But then something changed. Imagine the surprise of the world when full-frontal Taylor Swift hit Instagram for the world to see with frenemies Kim Kardashian and Kanye West close...very close! Okay, they were so close they were right there in bed with her! But all was not as it seemed. Those crossing their fingers in hopes that the girl next door had gone bad quickly notes that naked Taylor was actually naked wax Taylor.
MORE: Taylor Swift is Moving In With Her Boyfriend!
Taylor was reportedly livid about her likeness being used in Kanye's video, but instead of turning away from the sexier side of her that was presented, she continued to embrace her sexuality.
Though her image has continued to evolve, the way Taylor has been seen in all of her nakedness—literally—further shows that she has strong roots as a "good girl." Even in her new music video, "...Ready for It?" Tay's nakedness was handled with the temperament of wholesomeness—she wore a nude bodysuit that was edited out thanks to the powers of movie magic.
Teardrops On My Trenchcoat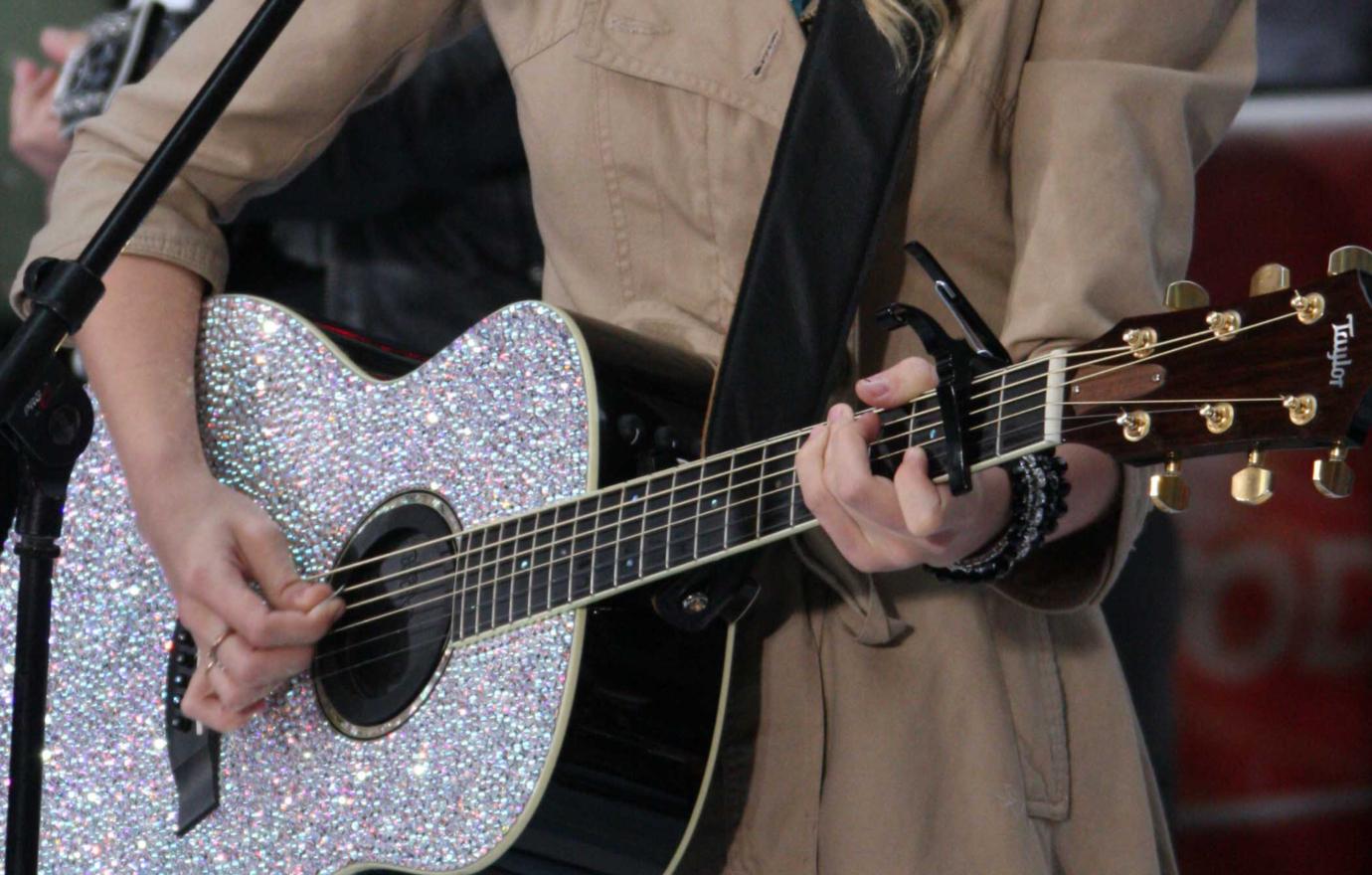 Taylor was 16 when her first album came out. She wasn't showing much skin in those days.
Article continues below advertisement
Blank Midriff, Baby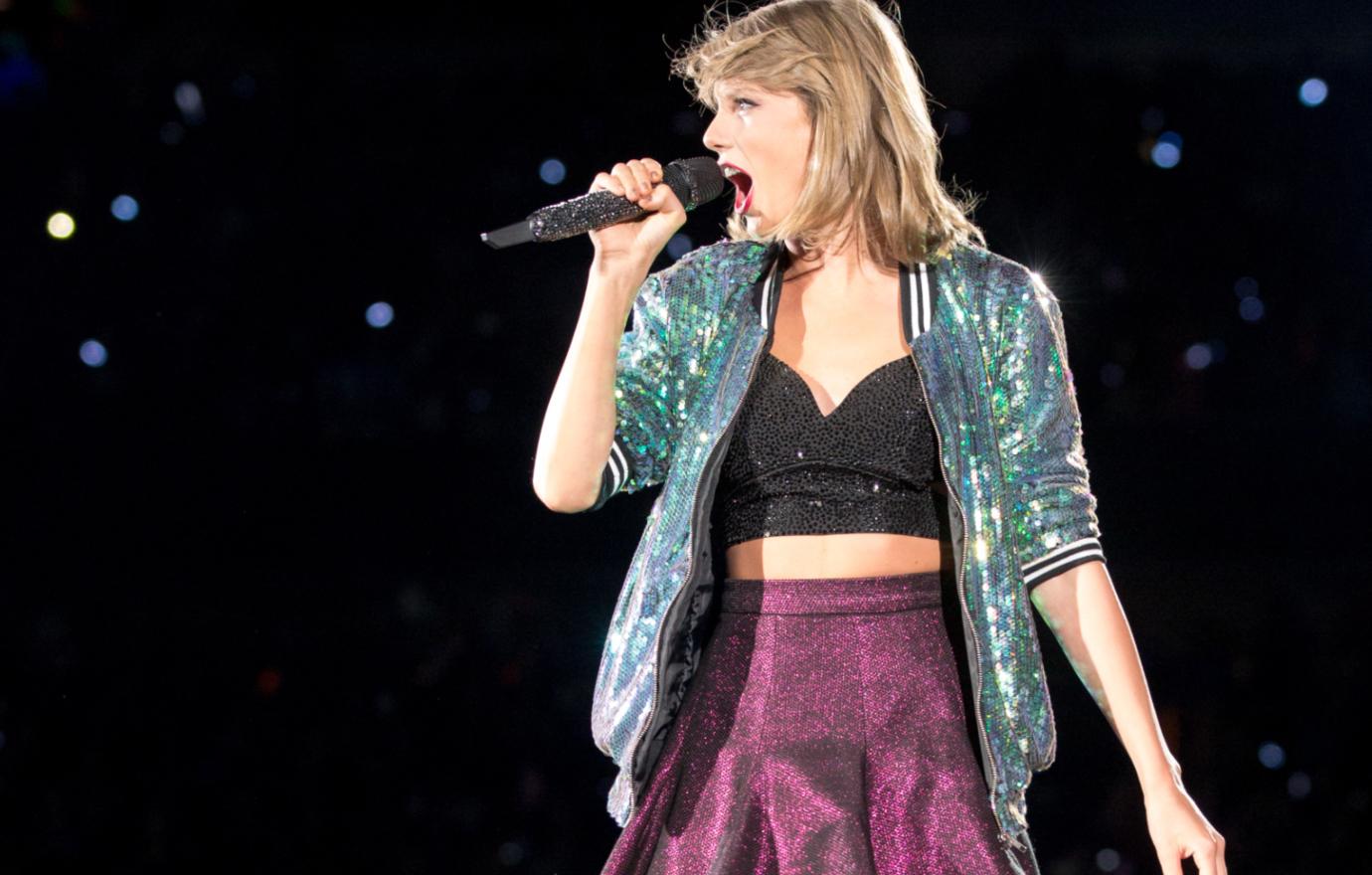 She's the girl next door with an edge. When she started out that edge was pretty minor, and so was she. But now, at age 28, Taylor's brand continues to mature.
Article continues below advertisement
Classy With Cleavage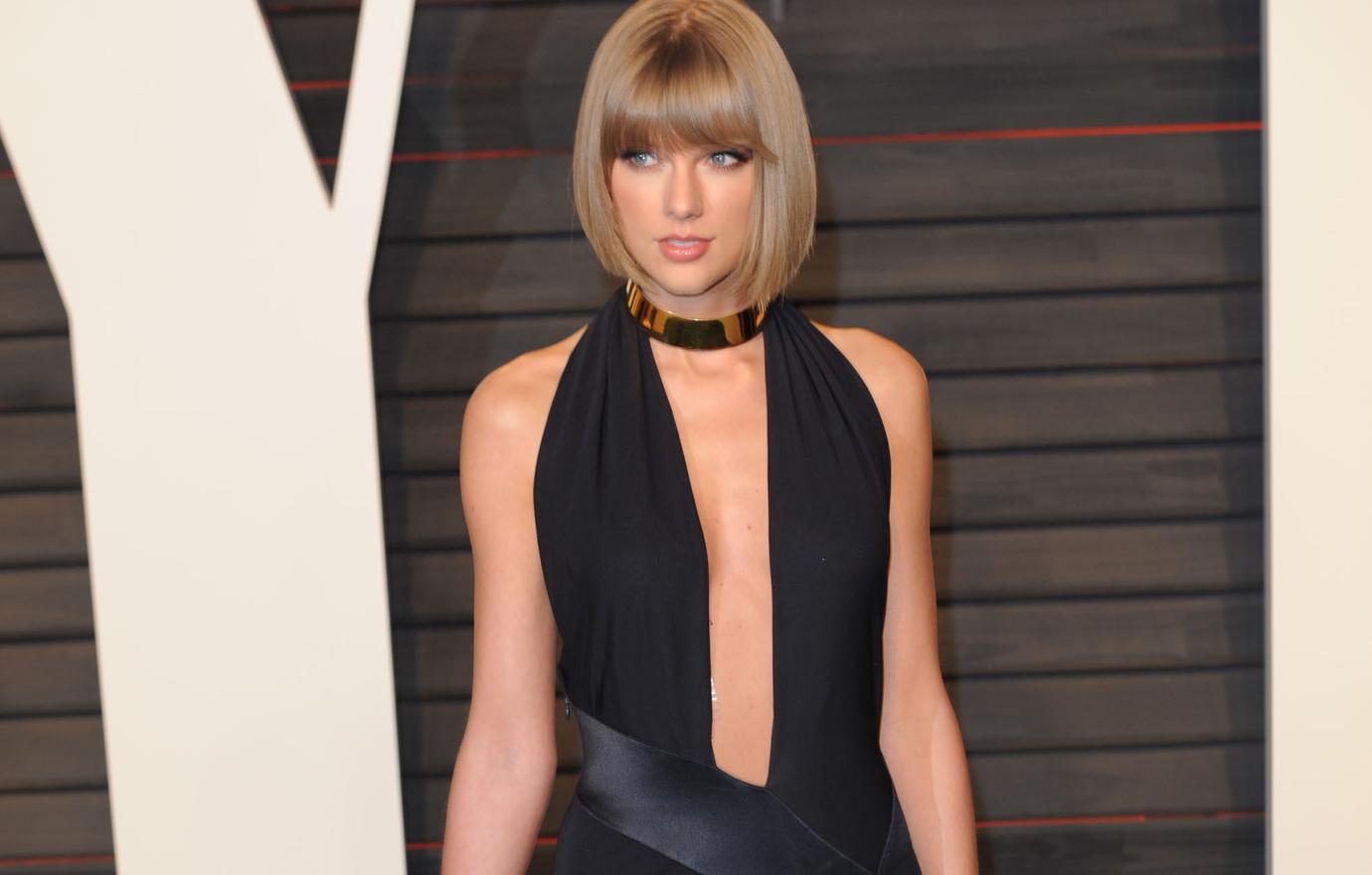 Right on brand, Taylor pushes some boundaries with a neckline going almost all the way down to her belly button, but it's narrow enough to keep the classy girl next door vibe she has carefully maintained.
Article continues below advertisement
Above Or Below?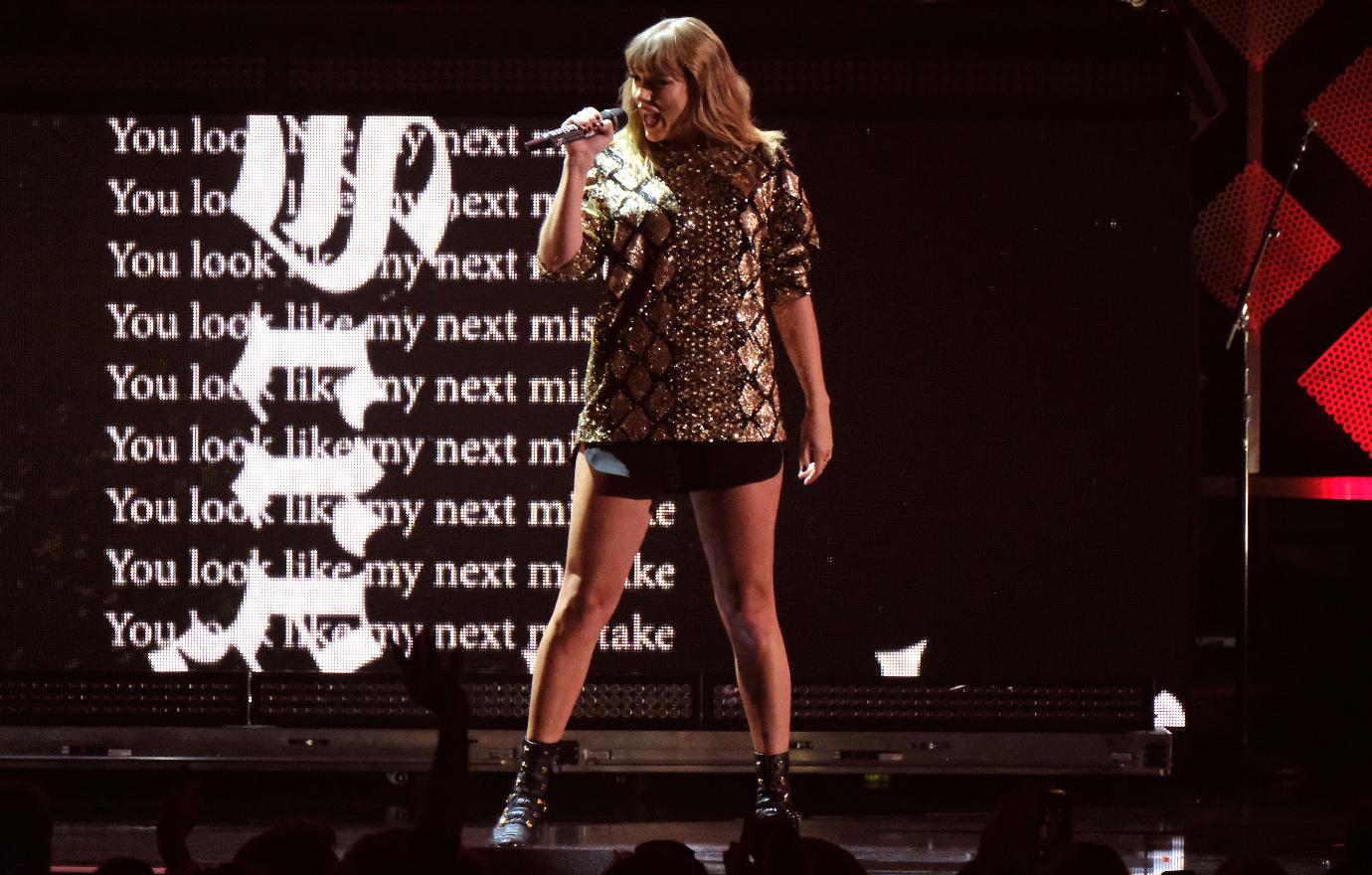 One way Taylor has been able to keep her image on the clean side while creating a little bit of sex appeal has been emphasizing one thing at a time. For this pop star, it's often her legs.
Article continues below advertisement
Selectively Sexy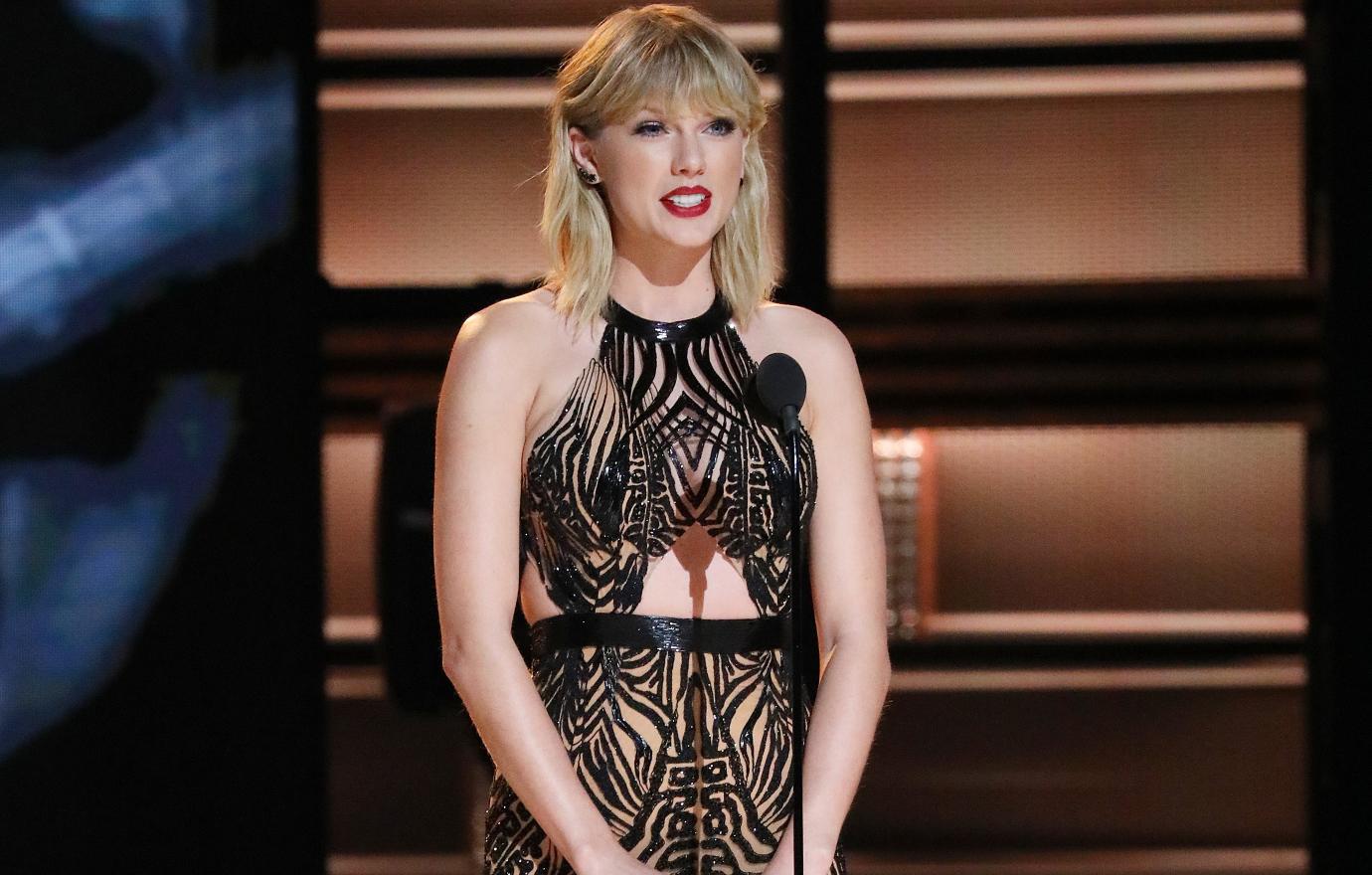 Some stars don't leave much to the imagination. Taylor Swift gives just a little peek-a-boo to show that she knows what's up.
Article continues below advertisement
Going For It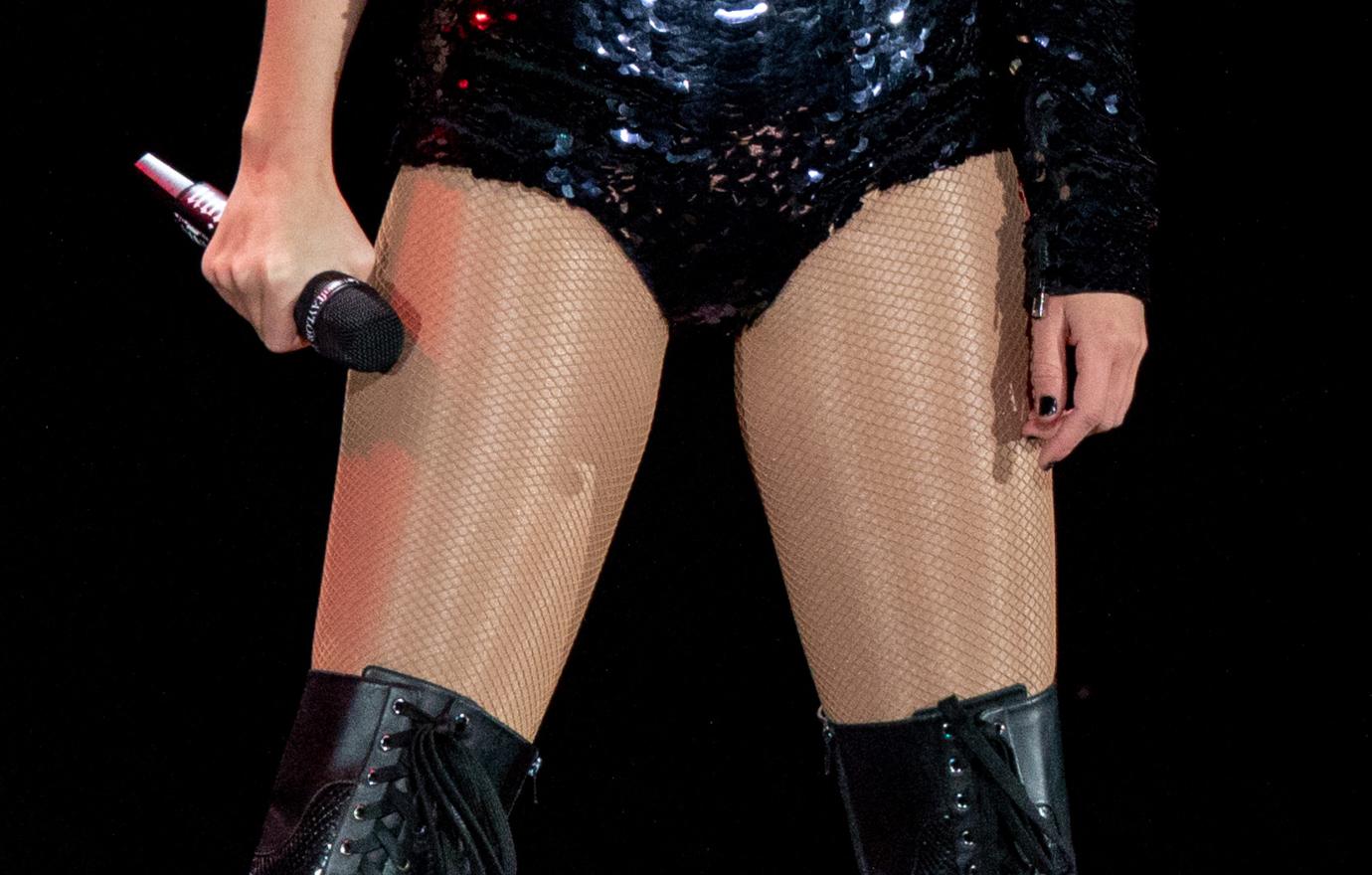 Sometimes you have to go for it when you're shaking it off onstage. While she typically opts for some type or skirt or dress, Taylor occasionally bares it all with a leotard and fishnets. Why? Because she can.
Article continues below advertisement
Rising Star, rising dress slit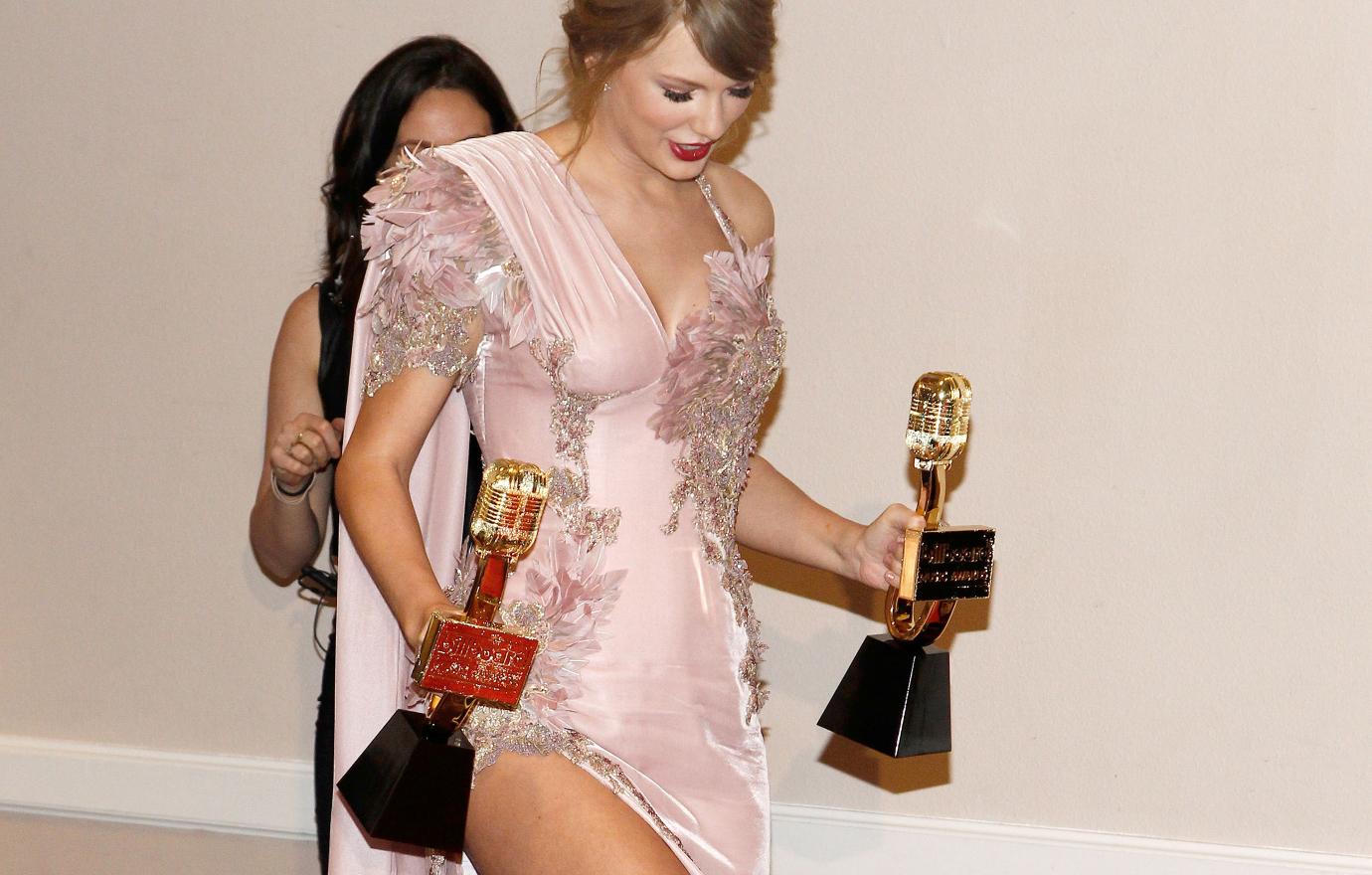 Some people like to show a little leg. Some people like to go all the way.
Article continues below advertisement
What You're Lookin For Has Been Here The Whole Time!
Sometimes girl power means the power to not have to dress to the nines! (And then take off five of those nines to show some skins!) If what you're looking for is the old Taylor Swift, she's still here. Taylor poses with her cat, makes wacky faces, and is typically fully dressed. Her "Look What You Made Me Do" video may have ominously suggested that the old Taylor was gone, but real fans know better.