PHOTOS
The 22 Biggest Real Housewives of Beverly Hills Feuds & Scandals Ever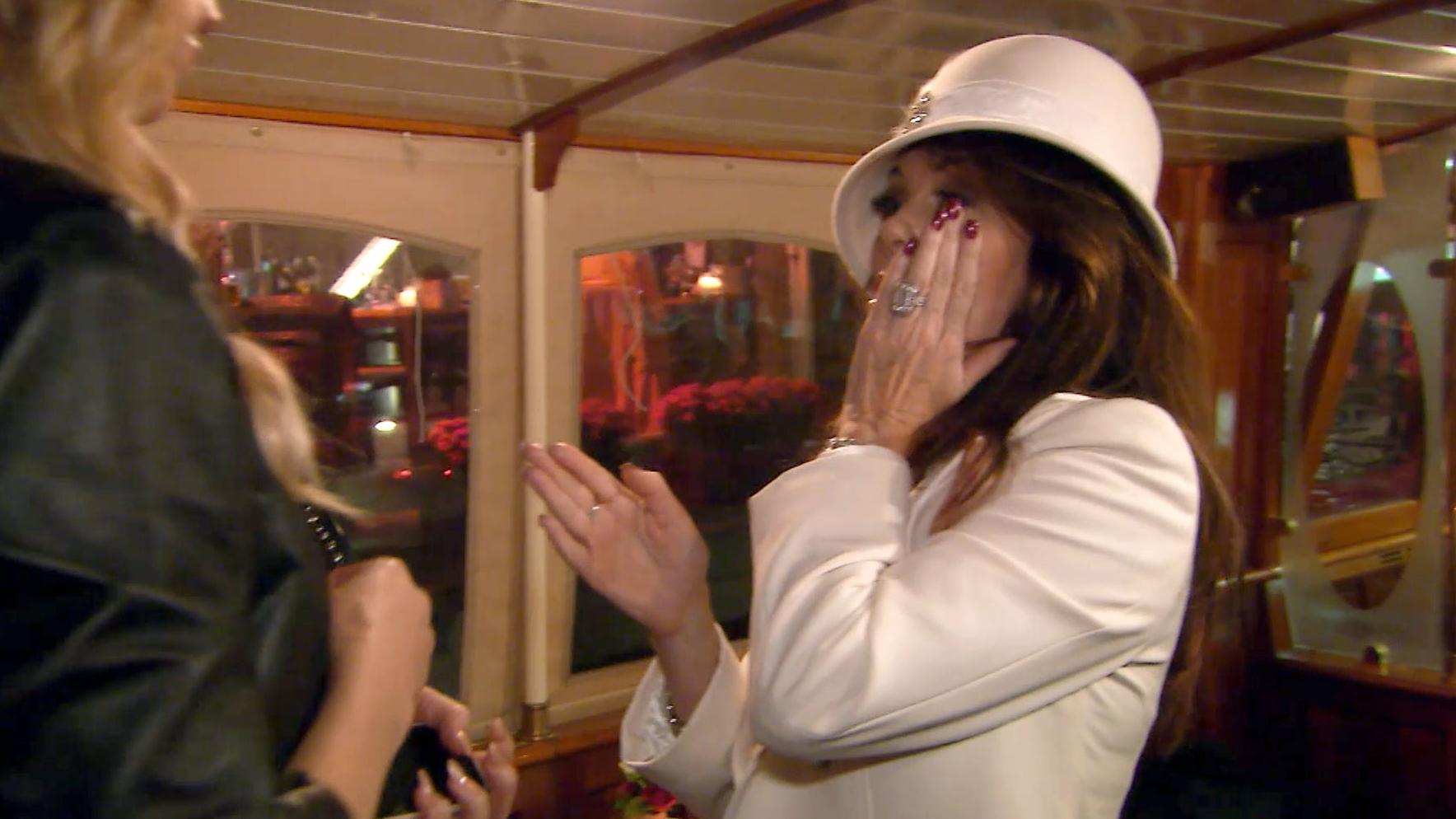 NUP_165451_2974.jpg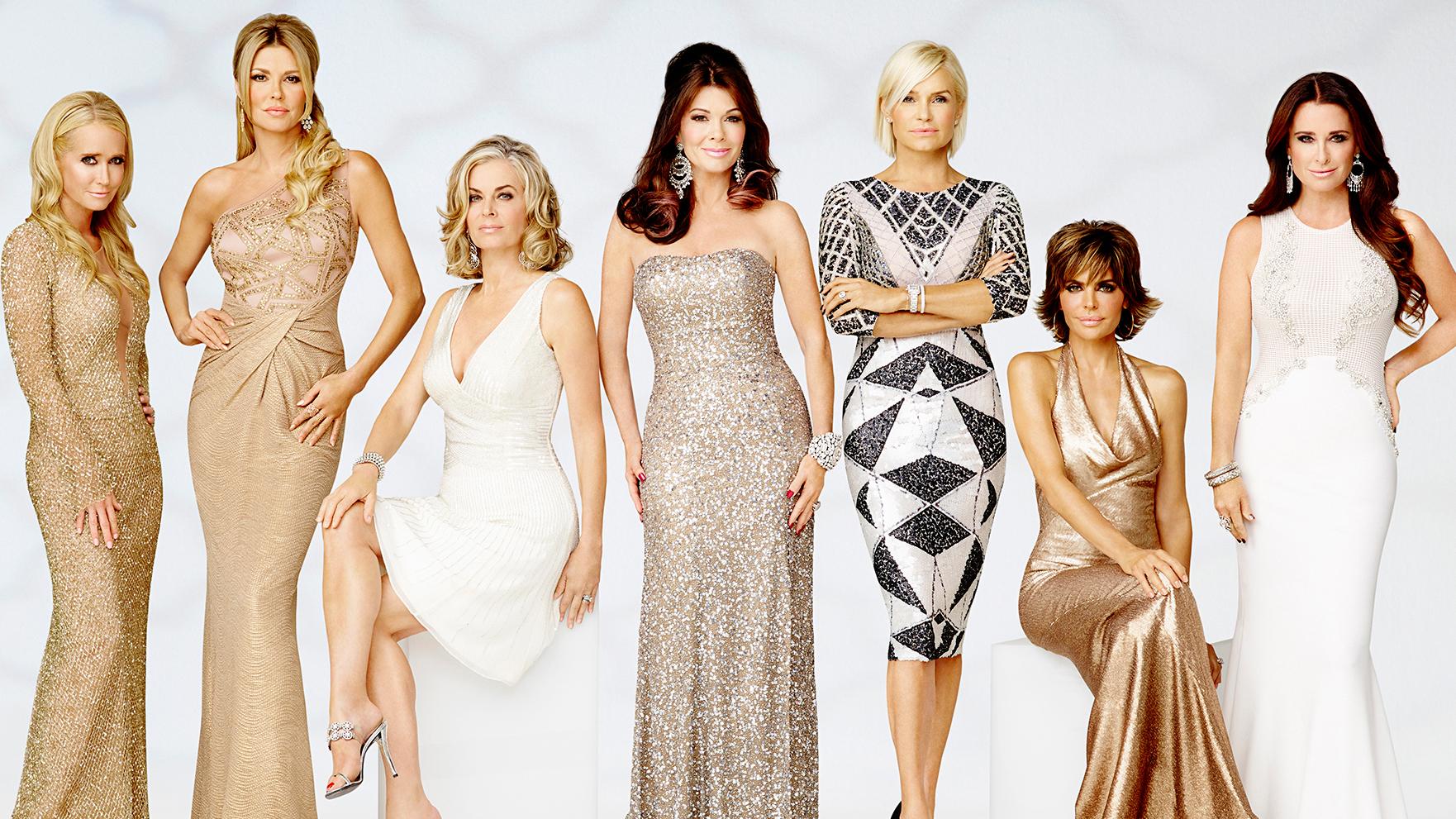 As we've seen for five seasons now, there's definitely some ugly beneath the glitzy, glamorous ladies of The Real Housewives of Beverly Hills. Before tonight's fifth season finale, take a look back at the 22 biggest scandals ever that have plagued these ladies off-screen, plus the on-screen feuds that'll never be forgotten.
Article continues below advertisement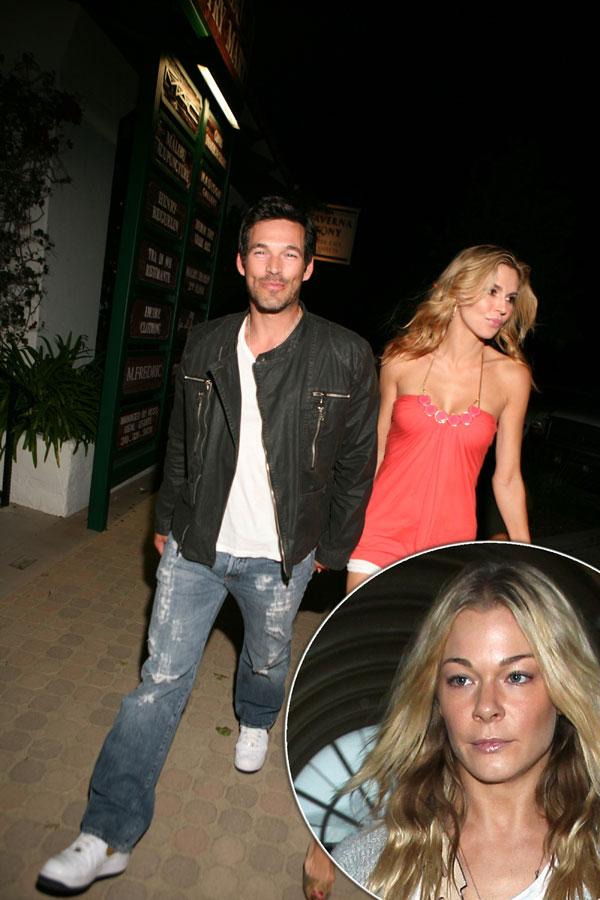 Before becoming a housewife was even in the realm of possibility, Brandi Glanville's husband Eddie Cibrian notoriously cheated on her with his then co-star Leann Rimes in 2009. They're now married, and Brandi is still traumatized by the situation and the woman who broke up her family.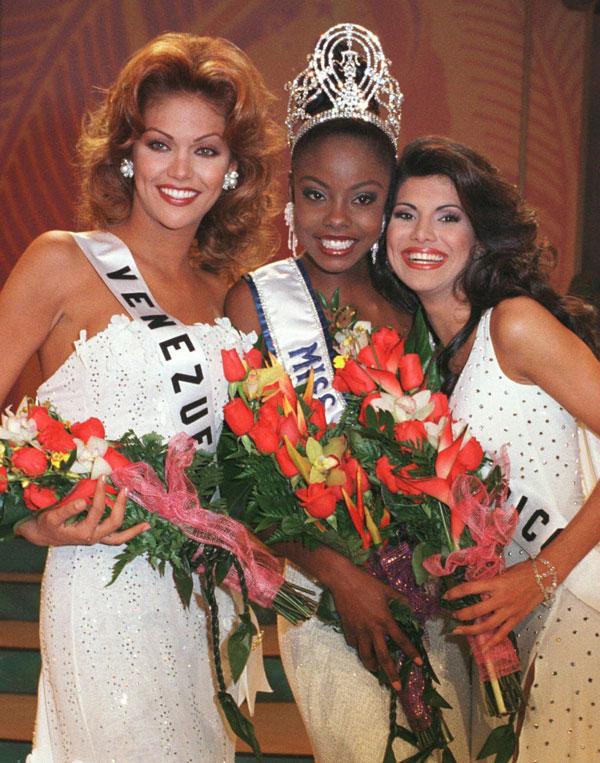 Like Brandi, Joyce Giraud, who only appeared on one season, faced drama long before she joined the housewives. Joyce was caught up in controversy that threatened her spot in the Miss Universe pageant. As the 1998 Miss Puerto Rico winner, Joyce was primed to compete in Miss Universe—but then sexy near-topless photos of her surfaced. However, she appealed to event producer Donald Trump, who said he had no problem with the pics; Joyce wound up second runner-up in the pageant.
Article continues below advertisement
Brandi Glanville Is One Classy Drunk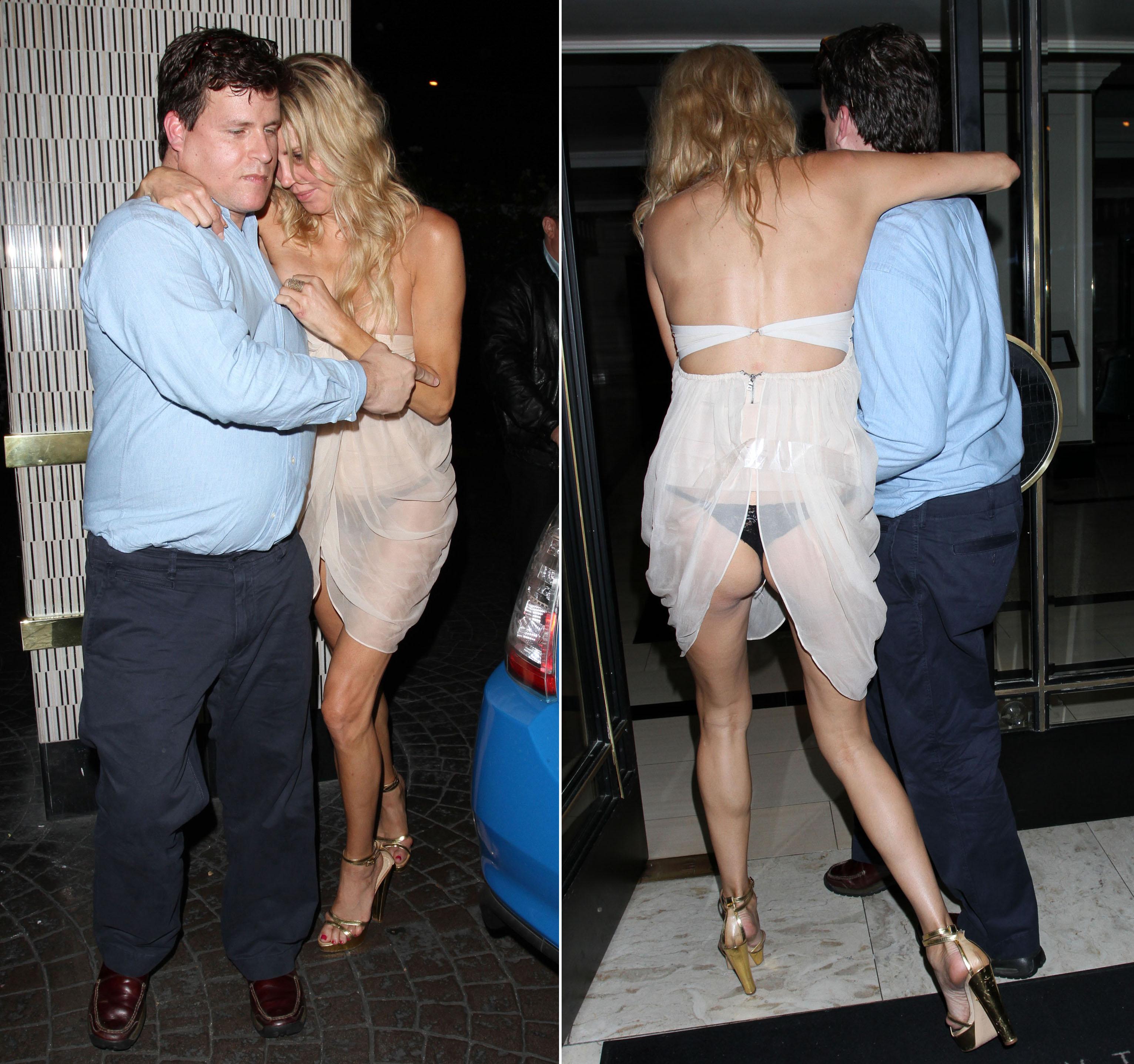 As the title of her book suggests, clearly Brandi's got Drinking & Tweeting down pat, but it's drinking and walking that proves more difficult! The show's biggest troublemaker notoriously showed off her booty and boobs while drunkenly stumbling out of The London Hotel in West Hollywood back in the summer of 2013. Luckily she had that male companion to help her out.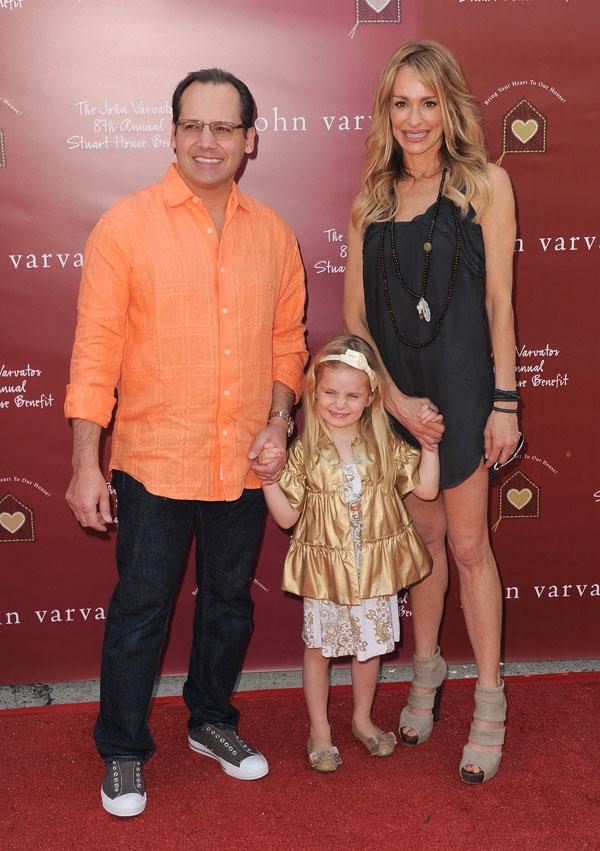 Article continues below advertisement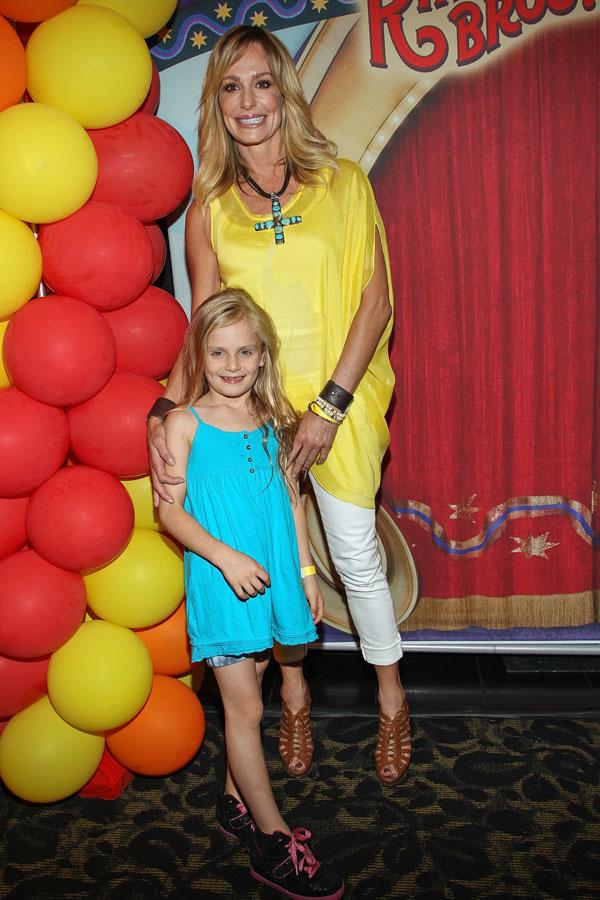 And we also have Taylor to thank for one of the show's most controversial moments ever in which Taylor told the Richards sisters she didn't know where her daughter Kennedy was! Kyle informed Taylor, who sounded drunk, that the girl was at her home and was shocked that Taylor seemed to be focused more on taking a trip with the new man in her life than parenting. Taylor later denied that she was not keeping track of her daughter.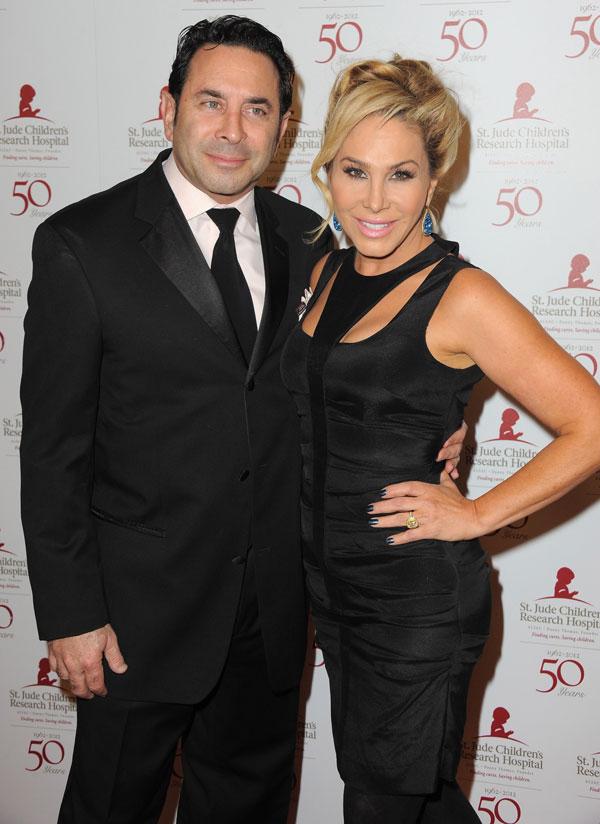 Adrienne Maloof hasn't been a featured cast member on the show since season 3, but her drama lives on! Adrienne accused her then-husband Dr. Paul Nassif of abusing their three sons, and he counteracted that Adrienne was abusive towards him. Both eventually dropped the claims and they lived happily—yet divorced—ever after.
Article continues below advertisement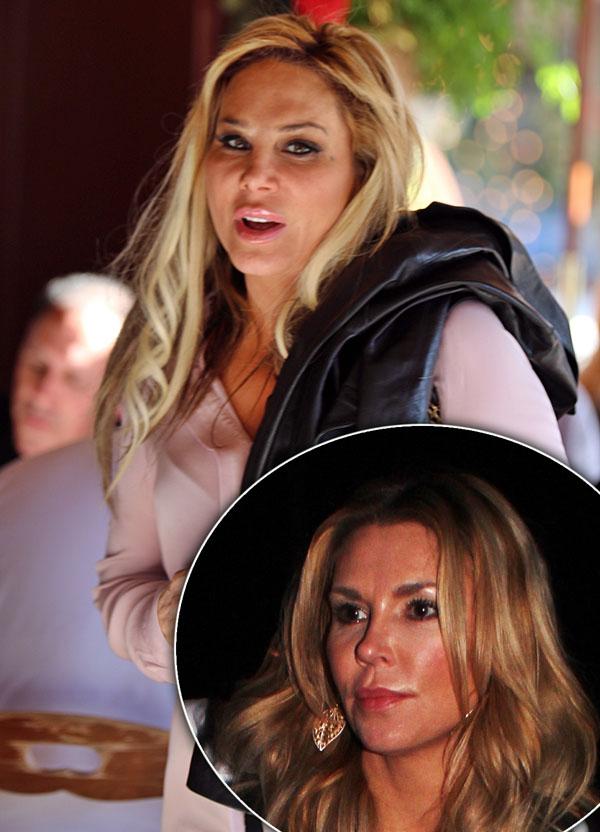 Then there was that incident in season 3 when Brandi accused Adrienne of trying to sue her over a secret Brandi allegedly revealed. Fans were confused by the scuffle on the show, but finally the truth came out—in an interview with Life & Style, Adrienne admitted she used a surrogate to carry her twins, Christian and Colin. Adrienne said Brandi's big mouth destroyed her family.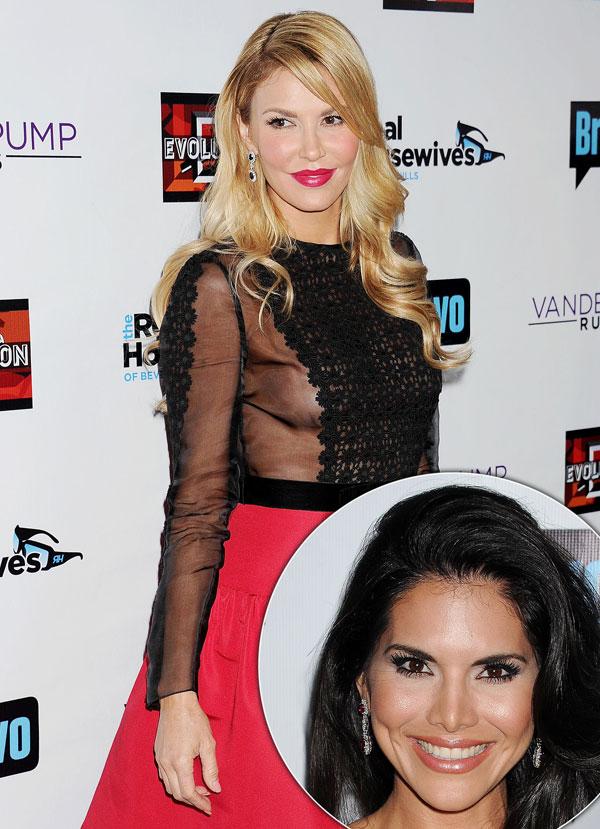 Brandi raised eyebrows again on RHOBH in season 4 by implying co-star Joyce Giraud couldn't swim because she's part black. Later on in the show, she apologized to Joyce and told her, "I may say stupid things sometimes, but I'm not a racist."
Article continues below advertisement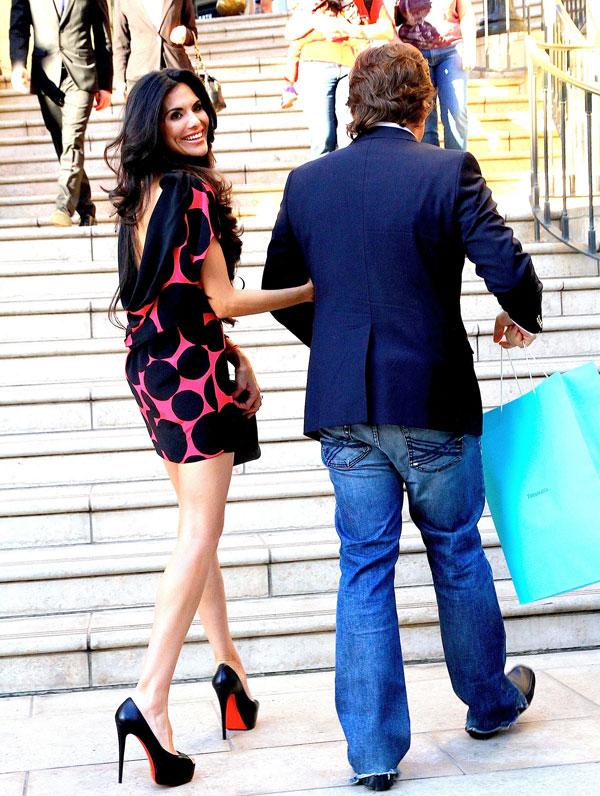 Lisa Vanderpump:Cedric Martinez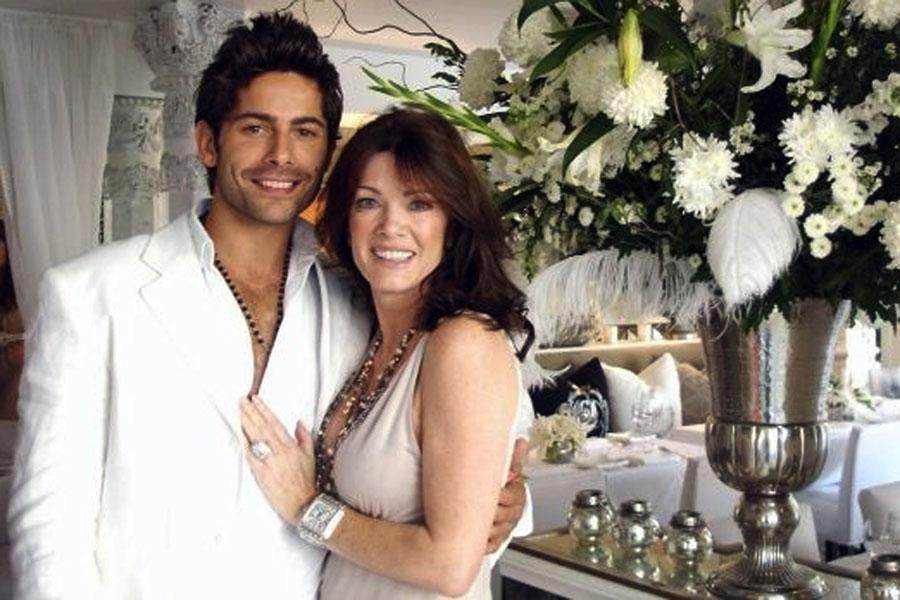 Meanwhile, Lisa Vanderpump had a falling out in 2011 with Cedric Martinez, a handsome houseguest she and husband Ken Todd took in. Cedric crashed at their lavish home for more than a year. But after Cedric moved out, Lisa said he contacted her again, told her he was broke and threatened to sell his story to a tabloid, which led her to file a police report, but Cedric said the wealthy couple was to blame. Brandi later added fuel to the fire by claiming Lisa had Martinez deported back to England!
MORE ON:
The Real Housewives of Beverly Hills
Article continues below advertisement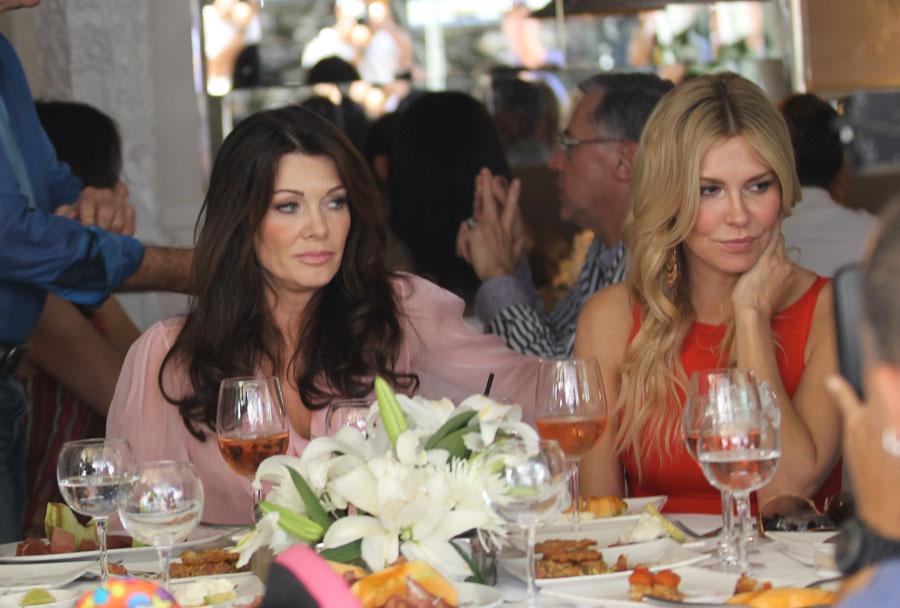 Though that clearly wasn't the only time Brandi started up with Lisa. During Brandi's Podcast One show, she made a controversial comment about Lisa's finances. Brandi said, "On our show, there are certain people who want to project this perfect persona like there's nothing wrong in the world. Like Lisa Vanderpump used to live deep in the Valley and was filing for bankruptcy, and she doesn't want to talk about that. That's interesting to me." Lisa has said it's not true!
Brandi Glanville and Lisa Vanderpump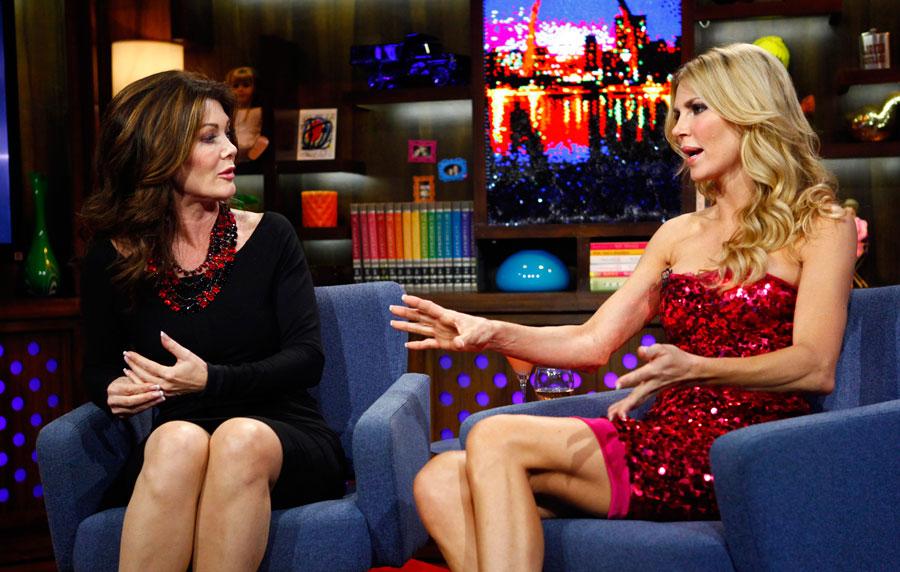 And although Brandi was once BFFs with Lisa, all hell broke loose during season 4. Brandi suspected that to create drama, Lisa purposely befriended Scheana Marie, who worked for her at the restaurant SUR and had had an affair with Brandi's then-husband, Eddie Cibrian! But both Lisa and Scheana, who appear on Vanderpump Rules, denied the restaurateur had any prior knowledge of Eddie once being involved with the SUR employee.
Article continues below advertisement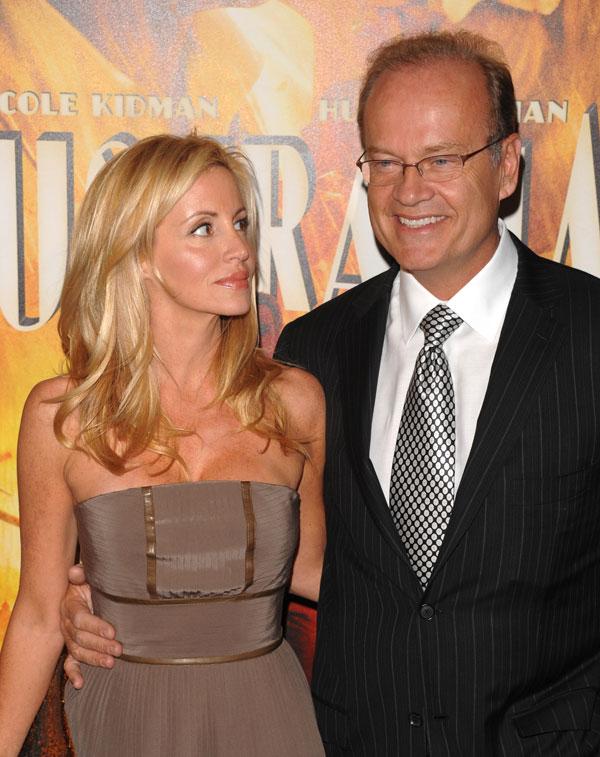 Former castmate Camille Grammer suffered similar heartbreak after her hubby Kelsey Grammer had an affair with stewardess Kayte Walsh. During a 2012 Jimmy Kimmel Live appearance, Kelsey admitted he'd spent a "magical night" with Kayte—six months before his official split from Camille! Kelsey and Kayte married in February 2011, just two weeks after his divorce from Camille was granted. Camille left RHOBH after two seasons.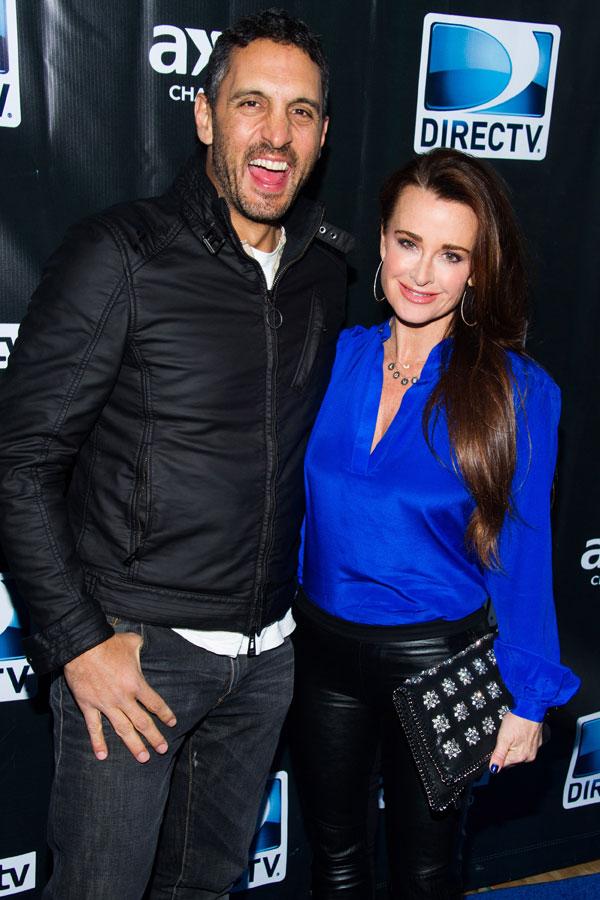 And in a 2013 cheating report, transgender stripper Toni Newman alleged in Star Magazine that she and a female escort had a wild sex romp with Kyle Richards' husband, Mauricio Umansky. The threesome supposedly took place between 2003 and 2005, during his marriage to Kyle, which is still going strong after 18 years and three children. However, Mauricio staunchly denied the claims and it's clear these two are now more in love than ever.
Article continues below advertisement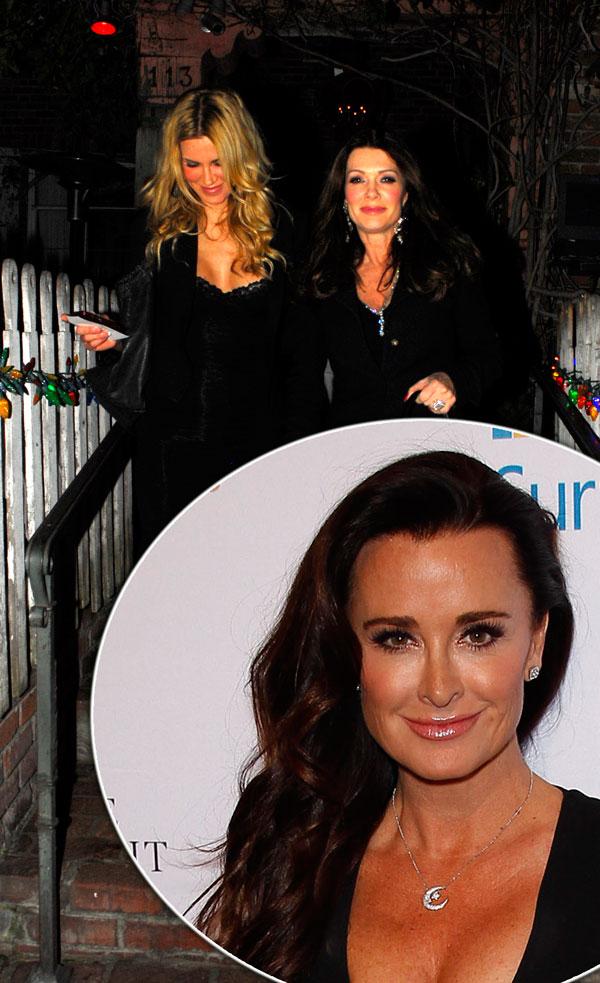 Then, during the 2014 season, Brandi stirred the Mauricio pot by telling Kyle that Lisa wasn't her friend. According to Brandi, Lisa had tried to get her to bring tabloids detailing Kyle's husband's alleged affair. Lisa denied it, but the damage was done.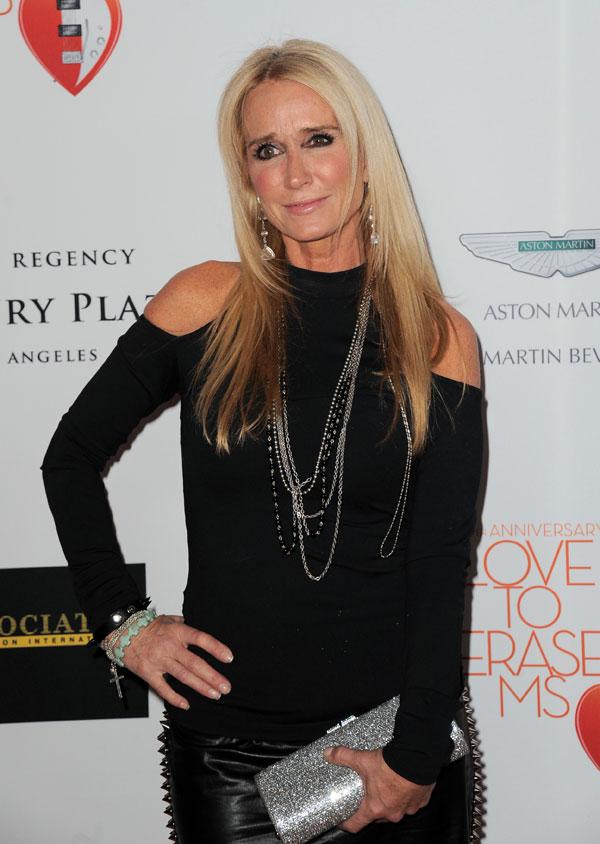 Relationship drama aside, though, Kyle's sister Kim Richards checked into rehab for alcoholism in December 2011. According to published reports, it was Kim's third stint in rehab. "I'm getting reconnected with my kids, and that's been a huge thing for me," the mom of four said post rehab in May 2012. Kim has claimed the Bravo show actually helped her sobriety and that choosing to make her struggle public was a good decision.
Article continues below advertisement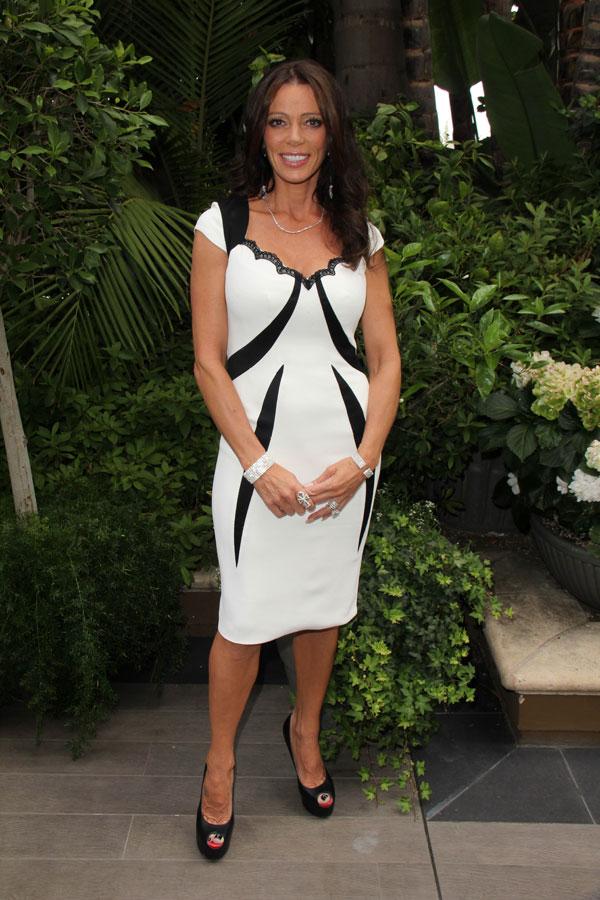 Carlton Gebbia, who joined (and left!) RHOBH in 2014, raised eyebrows by admitting she practices paganism and witchcraft. Carlton told The Daily Beast, "There's a lot of debate about what I supposedly practice, because Wicca and other religions are covered under the umbrella of Paganism. I'm Celtic, which is my ancestry. And I practice witchcraft." Co-stars Kyle and Joyce have goaded Carlton over her apparently bizarre beliefs!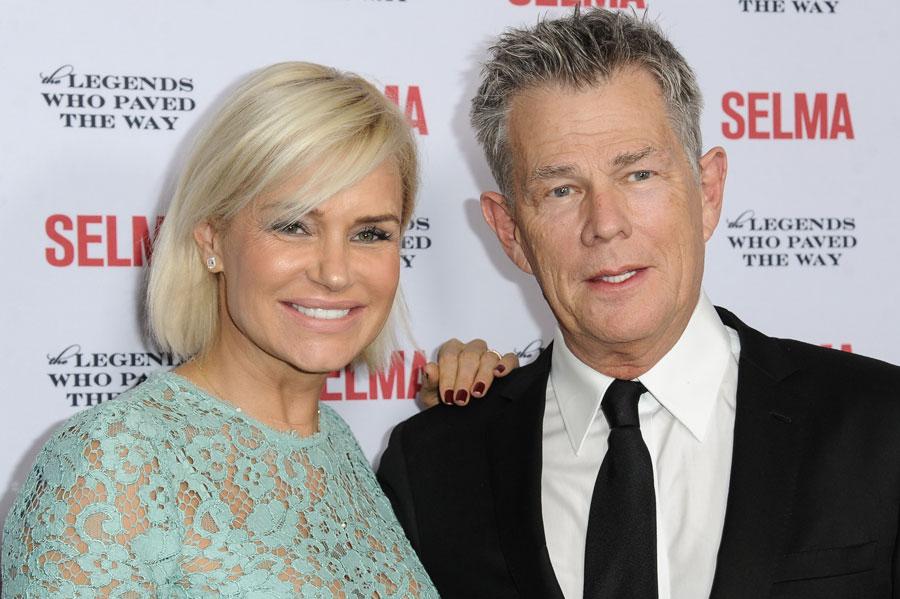 Yolanda Foster's issues are mostly medical, as she was diagnosed with Lyme disease in 2012 and has fought a brave battle ever since. Yolanda, whose husband is music producer David Foster, told fans via Twitter in December 2012 that she was having a port implanted in her arm to help treat her chronic disease and in April 2013, she underwent surgery to remove it. Yolanda's still open about her disease now, sometimes even sharing selfies from her hospital bed.
Article continues below advertisement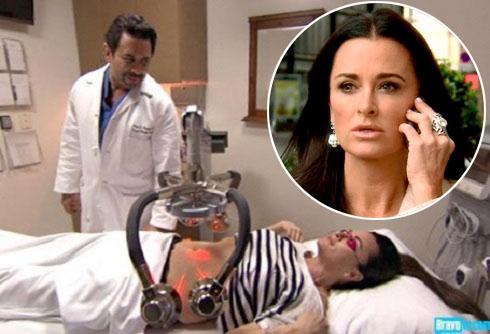 And while we're on the topic of medicine—then there was the plastic surgery! Despite being "terrified of needles and blood," Kyle had a nose job in 2006 and liposuction in 2012. "My nose bothered me for a long time," she said in March 2013. "The surgery made me feel better." As for the second procedure? "After having four kids, no matter what exercise I did, the love handles wouldn't go away!" she explained. "I'm very happy with the results."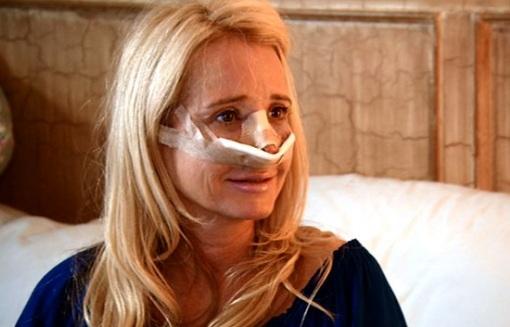 RHOBH fans were amused when Kim also went under the knife, making her nose job one of the plotlines of season 3. She wrote on her Bravo blog at the time, "My surgery went amazingly well, and I really wasn't all that nervous. Although I did have some last-minute fears about letting go of my old nose."
Article continues below advertisement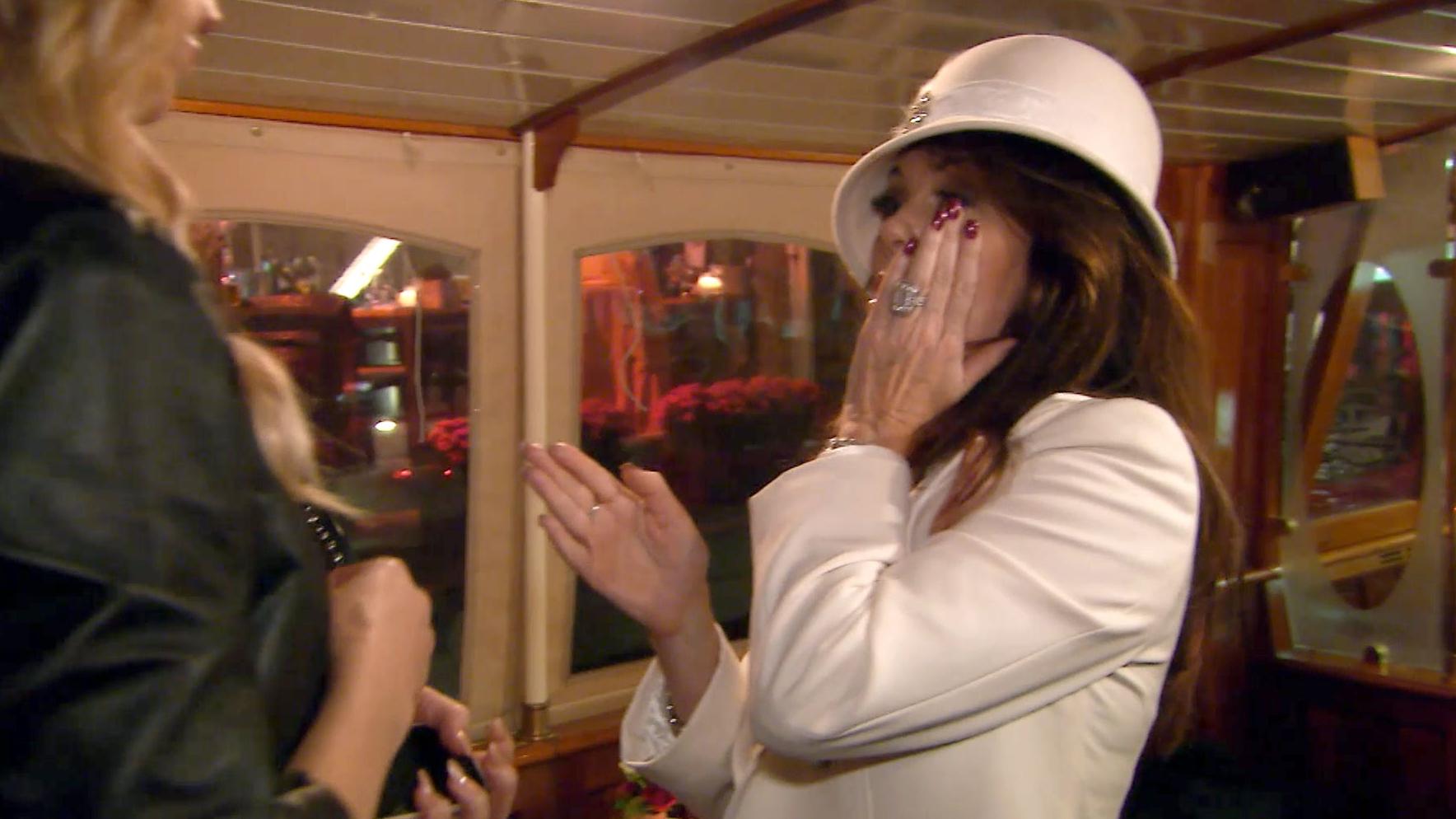 The girls' trip to Amsterdam on season five was probably a vacay most of them would rather forget, as things got ugly between Kyle and Kim. Newbie Lisa Rinna even threw a glass at Kim during dinner! But the real OMG moment was when Brandi slapped Lisa Vanderpump. She claimed it was just a joke to show that they were finally friends again, but clearly Lisa didn't feel the same way.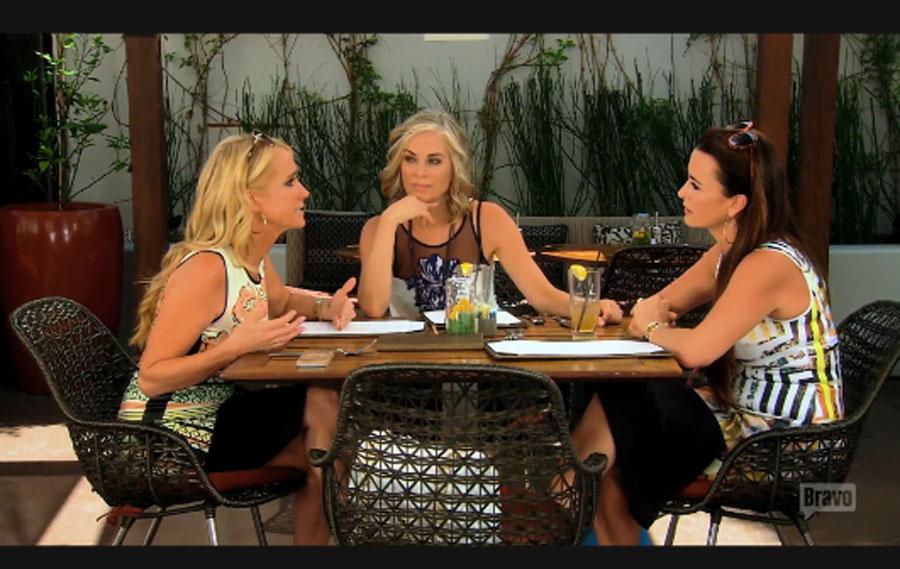 And while Brandi and Lisa clearly carried their issues into the fifth season, the focus of this year was mostly on the feud between the Richards sisters. Kyle accused Kim of choosing Brandi over her own sister, and the cast was mostly forced to choose a side. Eileen Davidson and Yolanda remained mostly neutral, but it's Kyle and Brandi against Lisa Vanderpump, Lisa Rinna and Kim as we enter into the season 5 finale.
What was your favorite RHOBH moment ever? Which feud do you think was the craziest? Tweet us @OKMagazine.