PHOTOS
'Real Housewives Of Orange County' Star Gina Kirschenheiter Reflects On Her 'Far From Perfect' Year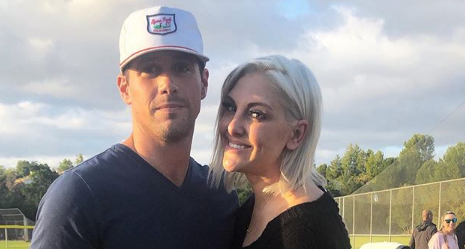 Gina Kirschenheiter is ready to head into 2020. The Real Housewives of Orange County star took a moment of reflection and looked back at her "hard" year in a candid Instagram post.
Article continues below advertisement
Alongside a gorgeous closeup snap of Gina, 35, smiling at the camera while sporting a full face of makeup, she wrote about walking into 2020 with a clear mind. "This year was hard. I'm far from perfect and this year has certainly proven that," she began her lengthy post.
"Fortunately, perfection has never been a goal or expectation of mine. I've made mistakes and I will continue to make mistakes. I choose to stay positive and recognize that every bad mistake I make and ever bad experience that comes to me is an opportunity for personal growth," the Long Island native continued.
Article continues below advertisement
Gina added, "I have more and more life perspective with every experience I have. Good or bad. I will stay grounded and humbled. I am proud of where I came from and where I am going. Thank you to everyone who has supported and comforted me throughout my life journey. U r what makes my life profound. ❤️." The mother of three also revealed she's "going off of the grid for a few days" and is "thankful" for her fans.
MORE ON:
gina kirschenheiter
Article continues below advertisement
She broke down in tears on set as she as she recalled the traumatic experience to her castmates. Gina said Matt allegedly choked her, hit her and dragged her. Matt was hit with two felony charge and pleaded not guilty.
"He just was like a different person," Gina sobbed during the reunion. "I was really scared. I ran out of the house, and I rang my neighbor's doorbell, and I was banging on the door. And he dragged me back in the house."
"A lot of the neighbors heard. They all called the police and then the cops came, they arrested him. It was scary. It was really scary," she explained. Gina then revealed that Matt apologized the next day and brought her flowers. "I do feel bad, because I feel like he cracks," she said. "And I do feel that some of this is because of the show. He knew at this point that I had shared a lot of this on the show, and it's not an excuse, but it's really hard."