PHOTOS
Kenya Moore Admits She's Still Separated From Marc Daly But 'Optimistic' About Saving Their Marriage — 'We're Going To Counseling Soon'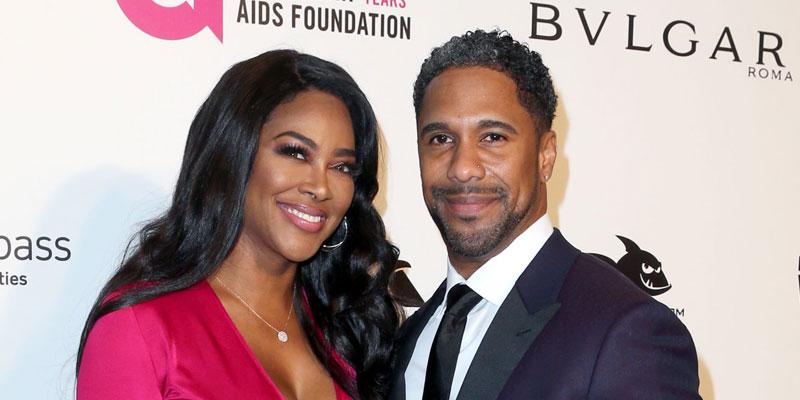 Real Housewives of Atlanta star Kenya Moore admitted in a recent interview that she and husband Marc Daly are still separated, but that she's "optimistic" they can save their marriage. The reality star revealed that they will be getting counseling together soon, which she hopes can help heal their issues.
Article continues below advertisement
Kenya, 49, started out by shedding some light on a specific incident that led to their split. "We had a fight and, instead of giving that time to breathe and figure things out after that, you know, a decision was made ... independent of me," she told Entertainment Tonight. "Once the baby came, things just, you know — the stress of life made our relationship deteriorate, and we couldn't find our way back to it. But all in all, I still think that a rash decision was made," she added. Kenya and Marc share daughter Brooklyn Doris.
She continued, "We are still apart, but we are better friends now than we have been in a very long time. We're co-parenting great. We are going to be going to counseling soon. So, I'm optimistic. I would like to stay in this marriage because I still have love for my husband, but it has to change — a lot of things will have to change. Communication, number one. It has to always be respectful communication, even when you're upset, when you're hurt and when you're angry. Whatever the emotions you might be feeling at the time, you have to always keep in mind that you are a partnership, and you cannot take some things back. Once they're said or done, they cannot be taken back."
Article continues below advertisement
Kenya's biggest goal in therapy with Marc is to learn how to have a "healthy fight" without resorting to hurtful tactics.
"I think, being vulnerable, throwing away ego and pride is very important, because you can't really get to the bones of how someone really feels unless they're able to just put everything out on the table, and be really raw and vulnerable. And I think the last part of it is just loving, knowing that you both are in this partnership and you both want to make it work and have a beautiful family. I mean, we have that and I would hate to lose it," she concluded.
Article continues below advertisement
"This is what I saw that Marc was putting down that I wasn't really picking up. Whenever he got ready to say something, if you even thought about interrupting him, he would get annoyed. But then when he would finish and you would get ready to respond, then he would cut you off," Cynthia told Kenya, who fully agreed with her assessment.
Article continues below advertisement
Do you think Kenya & Marc will reconcile? Sound off in the comments below!