PHOTOS
'Real Housewives Of Atlanta' Star Porsha Williams Seemingly Declares She Is 'Done' With Fiancé Dennis McKinley — 'About To Tell It All'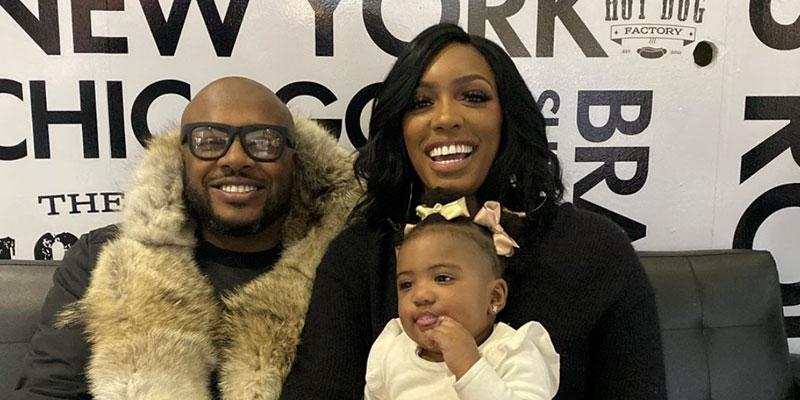 Real Housewives of Atlanta star Porsha Williams seemingly declared that she was "done" with fiancé Dennis McKinley on Instagram on Friday, January 24. The reality star also warned that she was "about to tell it all." Porsha and Dennis first called off their engagement in June 2019 after she learned he had been unfaithful while she was pregnant with their daughter Pilar Jhena.
Article continues below advertisement
Dennis, 43, recently raised eyebrows when he was caught on video with four women at a diner in Atlanta at 4 a.m. on Saturday, January 4. "He came in with four beautiful women. Porsha was not with him. Dennis was the only man in the group and all of the women were flirting with him," a source told RadarOnline.com at the time.
Porsha hinted at ongoing relationship problems with Dennis during her appearance on Watch What Happens Live on January 19. "We're working on our relationship," she cryptically said. "Do you trust him?" host Andy Cohen asked, which caused Porsha to get defensive. "I think you ask me every time I come here. I think every relationship is a work in progress. We have a daughter together. Just pray for us. You pray for yourselves, add us in there too," she responded.
Article continues below advertisement
Andy then referenced the video of Dennis at the diner with the women and asked if it had impacted their relationship. "I don't know, he was out. Can y'all just continue to comment and speculate and let me figure out my life? I'm figuring out my life," Porsha said.
Article continues below advertisement
On the December 15 episode of RHOA, Dennis claimed that his cheating was brought on by Porsha's postpartum depression. "We had a rough pregnancy, all the way from start to finish. Sex during pregnancy, it's nothing what a man wants to do. And after PJ got here, postpartum was very real. We cried together like every night. That's not a good enough why, but that's the why I cheated," he admitted during a couple's therapy session.
Article continues below advertisement
Do you think Porsha will end up forgiving Dennis again? Sound off in the comments below!