PHOTOS
'Real Housewives Of Atlanta' Star Porsha Williams Shares Cryptic Message About 'Choosing Love Over Fear' After Fiancé Dennis McKinley Is Spotted With Other Women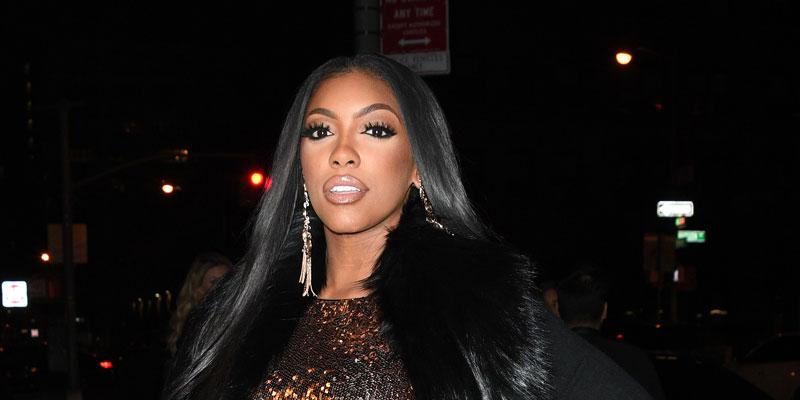 Article continues below advertisement
"Every time I choose love over fear & peace instead of reaction I elevate my vibration & send out a wave of positive energy into the world. I am part of the solution," the quote read.
Dennis and his female companions were caught grabbing a bite at the Majestic diner in Atlanta at 4 a.m. on Saturday, January 4. "He came in with four beautiful women. Porsha was not with him. Dennis was the only man in the group and all of the women were flirting with him," a source told RadarOnline.com.
Article continues below advertisement
Porsha called off her engagement to Dennis in June 2019 after she learned he had been unfaithful during her pregnancy with daughter Pilar Jhena. They reconciled in August 2019 and Porsha announced that they were officially engaged again during an appearance on Watch What Happens Live on December 1. "We're still working it out. We really are. We are re-engaged ... Yes, it's the same ring. We are working on our family. It takes time. I love him, and he loves me. And we're doing what's best for our family. That's really all you can do ... You have to have trust," she said.
Dennis recently revealed that he was finally back on speaking terms with Porsha's family after a long estrangement brought on by his infidelity. Dennis posted an Instagram photo of himself getting a huge hug from Porsha's sister Lauren and confessed that they hadn't spoken in almost a year.
Article continues below advertisement
"Ok let me tell you about the power of forgiveness! When you hurt ppl it's important to know that you also hurt ppl that love them! @lodwill #unblocked me today BUT Lauren
you ... first time speaking/hanging in 8/9 months ... apologize to EVERYBODY #salaam #family," he wrote.
On the December 15 episode of RHOA, Dennis claimed that his cheating was brought on by Porsha's postpartum depression. "We had a rough pregnancy, all the way from start to finish. Sex during pregnancy, it's nothing what a man wants to do. And after PJ got here, postpartum was very real. We cried together like every night. That's not a good enough why, but that's the why I cheated," he admitted during a couple's therapy session.
Article continues below advertisement
Do you think Porsha was trying to send a message with her cryptic Instagram quote? Sound off in the comments below!