PHOTOS
'Real Housewives Of Atlanta' Star Porsha Williams' Fiancé Dennis McKinley Apologizes & Reconciles With Her Family After Cheating Scandal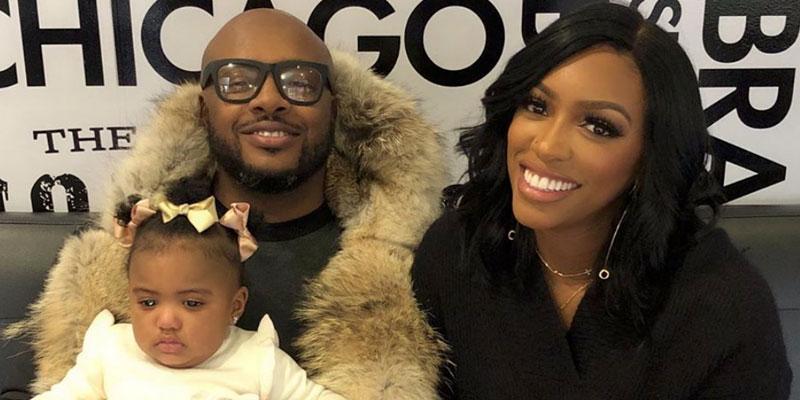 Article continues below advertisement
Dennis posted a photo of himself getting a huge hug from Porsha's sister Lauren and confessed that they hadn't spoken in almost a year. "Ok let me tell you about the power of forgiveness! When you hurt ppl it's important to know that you also hurt ppl that love them! @lodwill #unblocked me today BUT Lauren ❤️?? you ... first time speaking/hanging in 8/9 months ... apologize to EVERYBODY #salaam #family," he wrote.
His fans praised him in the comments section of the post. "It takes a humble man to say sorry. Everyone makes mistakes but it's how you act after that matters," one person wrote. "This speaks volumes. Glad you apologized and have been forgiven," another fan added. "This was very respectful and intelligent on your part ... mistakes are forgiven ... trust and growth mends broken hearts for everyone affected," a third person noted.
Article continues below advertisement
Porsha and Dennis called off their engagement in June 2019 after she discovered that he had been unfaithful. They reconciled in August 2019 and Porsha announced that they were officially engaged again during an appearance on Watch What Happens Live on December 1. "We're still working it out. We really are. We are re-engaged ... Yes, it's the same ring. We are working on our family. It takes time. I love him, and he loves me. And we're doing what's best for our family. That's really all you can do ... You have to have trust," she said.
Article continues below advertisement
Now that they're back on the right track, the pair are trying to have another baby. Porsha confessed that she has a strict pregnancy timeline set, and if it doesn't happen within that window they will stop trying to expand their family.
"We are talking about it and if it does not happen by PJ's birthday or by June — my birthday next year — then it won't be happening. If it happens, it happens. I don't really have to try. Just lay there," she said on an episode of Dish Nation in December 2019.
Article continues below advertisement
What do you think of Dennis apologizing to Porsha's family? Sound off in the comments below!