PHOTOS
Teddi Mellencamp Adds 2 New Members To Her Family After Beloved Dog Khaleesi Dies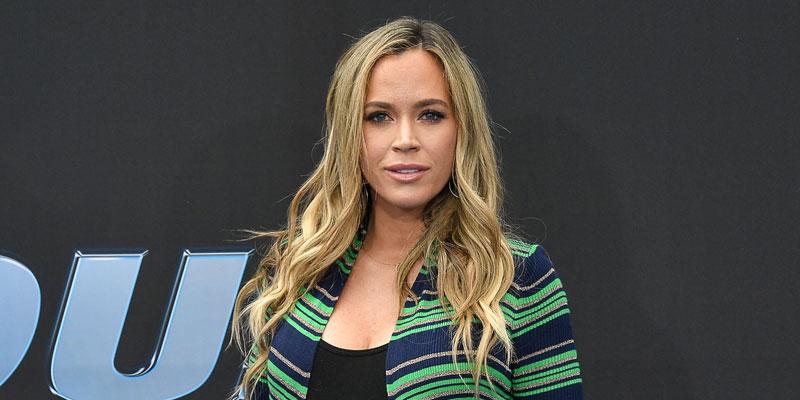 A little light has come back into Teddi Mellencamp's life. After her beloved dog Khaleesi sadly passed away earlier this month, the Real Housewives of Beverly Hills star welcomed two new members to her growing family.
Article continues below advertisement
The reality star, 38, and her husband Edwin Arroyave are parents to daughter Slate, 6, and son Cruz, 5. Teddi is currently pregnant with her third child and is due in March 2020. Teddi and her family adored Khaleesi and even included her in their family holiday card.
On December 13, Teddi shared a photo of her kids hugging two tiny French bulldog puppies while wearing Christmas-themed pjs and Santa hats. She revealed that she named the two dogs Porkchop and Havana.
Article continues below advertisement
"Santa came a bit early. Welcome to the family Porkchop and Havana (Ohh Na Na). While Khaleesi will never be replaced in our hearts, seeing how our snugglebugs lit up with these two, Santa knew exactly what was needed to brighten up the holidays. ? @kingofchristmas ? ?," she wrote alongside the snapshot.
However, despite the joyous news, some fans shamed the daughter of John Mellencamp for not adopting rescue dogs. One follower commented, "With your platform it's a shame you didn't rescue. Encouraging going to a breeder. What about all of your "volunteer" work you do with rescues? Still didn't have the heart huh?"
Article continues below advertisement
Another user said, "It's such a shame that rescue lovers can't see both sides... when young children are involved there is nothing wrong with getting a puppy and knowing how that puppy was trained (as they will be around your kids) I'm all for rescue when my kids are older. Rescue dogs have been through who knows what trauma and I feel safer with a little pup that I raised, and I trained."
Khaleesi died suddenly after an accident while Teddi and her family were out of town. On December 2, the wellness coach announced the tragic news on social media.
Article continues below advertisement
"RIP to our loving, silly and adorable doggy Khaleesi. Our hearts are broken as we have had to say goodbye to you way too soon. Without going too into it, we were out of town and placed Khaleesi in a place of care where an accident happened. Sometimes things happen out of your control; we our doing our best to grieve as a family while also remembering the good times with our furry baby. We love you and miss you dearly. ??," she captioned a photo of her and her family lovingly holding their dearly departed pooch.