PHOTOS
Emily Simpson Apologizes To Husband Shane For Not Being Her 'Best' In 2019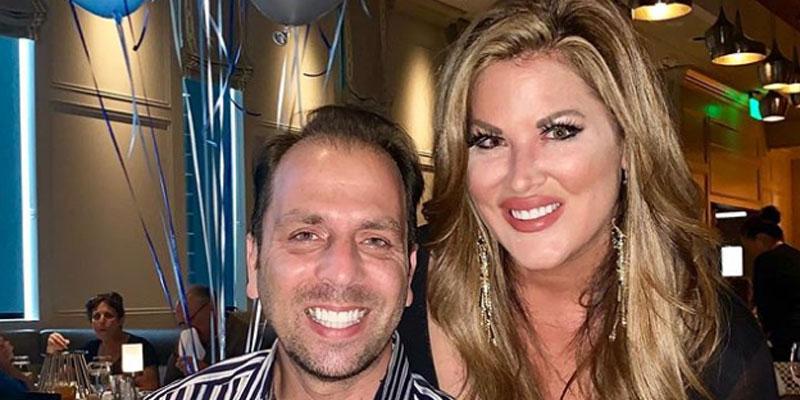 Emily Simpson is looking towards the future. The Bravo star took a moment to reflect on the past year and her relationship with her husband Shane Simpson. Emily apologized to her man for not being her "best" in 2019 and she made a promise to work harder in 2020.
Article continues below advertisement
Emily, 43, wrote a lengthy caption detailing her year and what she's looking forward to in 2020.
Alongside a snapshot of The Real Housewives of Orange County star wearing sports attire and smiling in front of a hiking trail, she wrote, "Happy January 1, 2020 my friends! This morning I woke up early and hiked over three miles with @paulinastein to the top of Patriot Trail in San Juan Capistrano."
Article continues below advertisement
She continued, "For the past year I had trouble walking, working out, getting up and down stairs ... I even got to the point where I couldn't tie my own shoes. I couldn't sleep at night. I was depressed, irritable, sad, etc. Suffering from chronic hip pain was debilitating physically, but mentally as well. It took a huge toll on my life, marriage, relationships, psyche, body, etc."
"Being able to hike up steep hills to reach the top of Patriot Trail was a pivotal moment that let me feel like my old self again. I feared that girl was gone," Emily scribed. "But she's not. She's here, ready to take on 2020 ??."
Article continues below advertisement
Shane and Emily have had a few ups and downs in their marriage last year. Their marital drama played out on RHOC's season 14. While Shane was studying for the bar exam, he left Emily alone for long periods of time. She was having a hard time juggling her personal and professional lives without his help.
Article continues below advertisement
In August 2019, their marriage was reportedly on the rocks due to Emily's status on RHOC. "Emily feels completely neglected by Shane. She's very emotional right now," a source told RadarOnline.com at the time. "Shane thinks that being on Housewives has changed her. If Shane had his way Emily would be a stay-at-home mom who is just there to take care of the kids. But she's not. She is successful and she works hard. It seems to be causing a lot of issues, because he doesn't feel like as much of a man over it."