PHOTOS
Is 'Real Housewives Of Orange County' Star Emily Simpson Trying To Save Her Turbulent Marriage To Shane?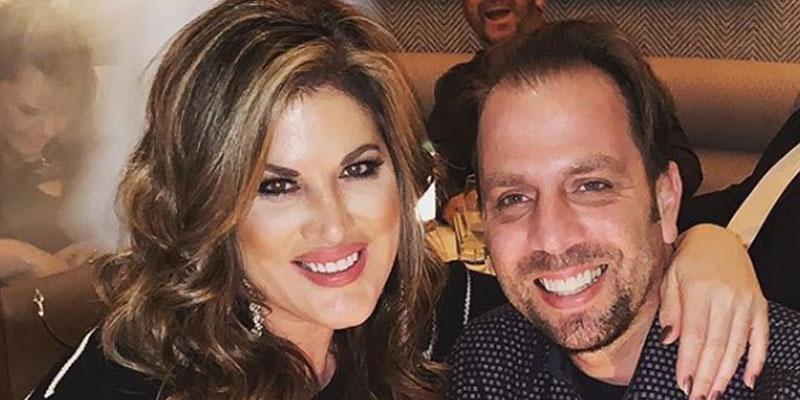 Emily Simpson has a lot on her plate these days. Aside from being a full-time castmember of the Real Housewives of Orange County, a mother of five and recovering from her hip replacement surgery, she also has to deal with her marital issues with husband Shane. A source revealed to RadarOnline.com that the Bravo star and her husband are desperately trying to save their marriage.
Article continues below advertisement
Emily, 43, underwent surgery on October 29 and Shane, 44, has stepped up to take care of her and their kids. "He took her to the hospital, watched the kids," an insider dished to the outlet. "He's such a good dad. Five kids and he's always with them, picking them up, shuttling them around and making lunches."
The reality star also shared on Instagram on October 31 that Shane took the kids trick or treating while she stayed home to recover. She has been suffering from major pain and is still healing from her procedure. Emily also took to her Instagram Stories following her stint at the hospital, "Poor Shane had to help me to the bathroom three different times and he barely got any sleep."
Article continues below advertisement
The source added, "Things have been good. He's really changed. He's the husband she's always wanted and deserved...He would never leave Emily; he's obsessed with her."
MORE ON:
The Real Housewives of Orange County
Things have been rocky between the father of five and the lawyer since their marital drama played out on RHOC. While Shane was studying for the bar exam, he left Emily alone for long periods of time. She was having a hard time juggling her personal and professional lives without his help.
Article continues below advertisement
In August 2019, their marriage was reportedly "crumbling" due to Emily's status on the show. "Emily feels completely neglected by Shane. She's very emotional right now," a source told RadarOnline.com at the time. "Shane thinks that being on Housewives has changed her. If Shane had his way Emily would be a stay-at-home mom who is just there to take care of the kids. But she's not. She is successful and she works hard. It seems to be causing a lot of issues, because he doesn't feel like as much of a man over it."
"It's been brutal," the source said about Emily dealing with Shane's demeanor. "But being on the show was a dose of self-awareness he needed."
Article continues below advertisement
What are your thoughts on Emily and Shane's relationship? Sound off in the comments below!