PHOTOS
Here's Why Vicki Gunvalson Decided To Withdraw Her Lawsuit Against Kelly Dodd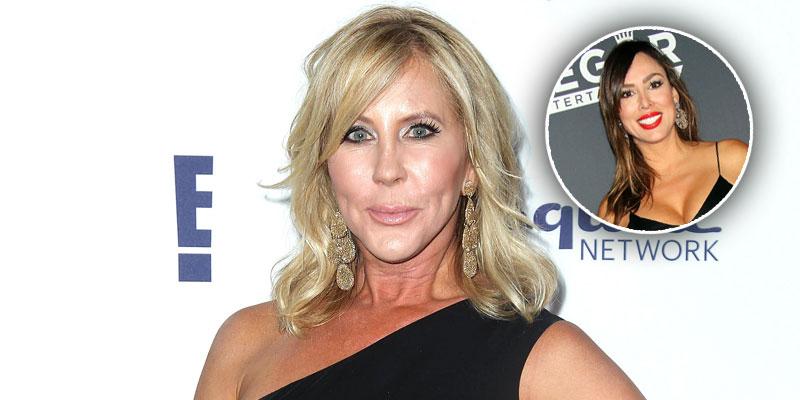 Vicki Gunvalson has chosen to withdraw her lawsuit against Real Housewives of Orange County costar Kelly Dodd, the Bravo network and its parent company, NBC Universal.
Article continues below advertisement
A source close to Vicki, 57, dished to People, "She has spoken to the producers and has resolved the issues amicably."
On November 1, news broke that Vicki took legal action against Kelly, 44, and sued her for defamation over comments the latter made during an episode of RHOC.
Article continues below advertisement
Vicki believed that the comments Kelly allegedly made could negatively impact her business. The mother of two is the founder of Coto Insurance & Financial Services, Inc.
In an episode the cast shot in Key West Florida, Kelly reportedly made comments that Vicki felt could damage her reputation. According to the suit, Vicki is fighting to prevent certain comments Kelly made from making it to TV. Some of the statements included, "You prey on older people," "You are a con woman" and that she is "engaged in 'fraud.'"
Article continues below advertisement
Vicki, who filed papers under the pseudonym "Jane Roe," ordered the suit because she reportedly thought that the Bravo producers would not edit out Kelly's statements. An insider told Us Weekly on November 5, "Vicki withdrew her suit against the network, production company and Kelly. No scenes were edited out. Their confrontation will still be seen in an upcoming episode. And Vicki is planning to attend the reunion."
Article continues below advertisement
Vicki recently spoke about their feud on Bravo's The Daily Dish podcast. "I have no desire to be around people that want to hurt me. Zero. If she Kelly wants to hurt me and call me names, call me a pig and all these terrible things — I've never called her names. I've never said she looks like x, y, z. I don't do that. And I don't deserve it. I'm not going to tolerate it. So while she's on the show, we have to all hang out together, but she's not somebody I'm going to seek out in my life at this time in my life," she said.