PHOTOS
Kelly Dodd Claims Shannon Beador Got Liposuction To Help Her Lose 40 Pounds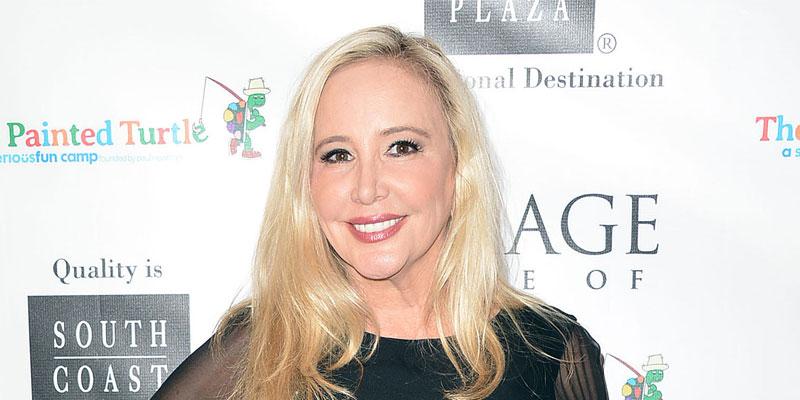 Kelly Dodd insisted that Shannon Beador underwent liposuction to help her lose 40 pounds on part two of the Real Housewives of Orange County reunion. However, Shannon wasn't having it and slammed Kelly for her nasty comments.
Article continues below advertisement
On the December 23 episode, Kelly, 44, alleged that Shannon, 55, underwent surgery before filming resumed in February 2019. Kelly's ex-boyfriend Dr. Brian Reagan performed the procedure.
"You got liposuction," Kelly exclaimed. "My ex-boyfriend did that. He did!" Shannon denied the accusation and said she got BodyTite done instead. The procedure is minimally invasive and is sued for skin tightening. Dr. Reagan's website revealed that BodyTite is recommended for patients who have "stubborn areas of excess fat that are resistant to diet and exercise."
Article continues below advertisement
"No, you got liposuction. … Tell the truth!" Kelly yelled during the show. She touched on the subject of Shannon's weight after Kelly called her a "drunk." "Let's talk about how your daughter called me at 3 o'clock in the morning … and said you were drinking and driving and hanging out with guys," the mother of one said.
Shannon denied she was an alcoholic and fired back, "When I was going through my divorce, there were eight or nine times where I got so blackout drunk and one night I lost my phone and I only remembered Kelly's number by heart."
Article continues below advertisement
She continued, "And I was hammered and I had my kids call her and I was crying. I was a mess! When you put that out in the universe, someone thinks that that recently happened. It happened two years ago!" "I'm tired of every single season, people trying to paint me out to be a drunk," Shannon said. "I lost 40 lbs. You don't do that drinking yourself to sleep every night!"
In 2017, Shannon gained 40 pounds and has been candid with her struggles to lose the extra weight. She blamed her weight gain on stress eating after Kelly falsely claimed on RHOC that Shannon's ex-husband, David Beador, was physically abusive towards her.
In November 2015, Shannon admitted she underwent cosmetic surgery before filming the reunion. She visited a plastic surgery and MedSpa center last month in Newport Beach. She had a CO2 laser treatment, which is known as an extreme facial. According to the center, the procedure is used to treat skin acne, scars, warts and wrinkles.
What are your thoughts on what Kelly and Shannon had to say? Sound off in the comments below!