PHOTOS
Harsh Reality! Rob Kardashian's 20 Most Jaw-Dropping Secrets And Scandals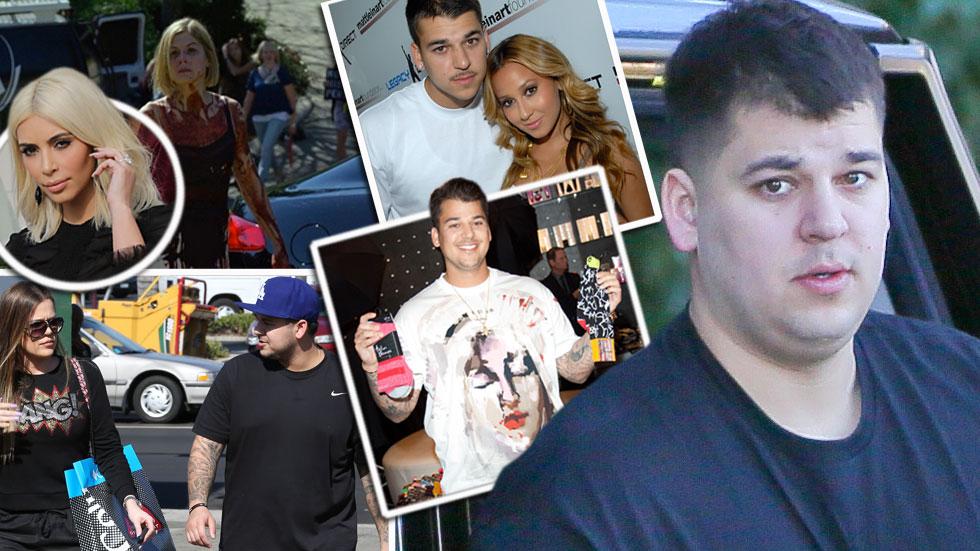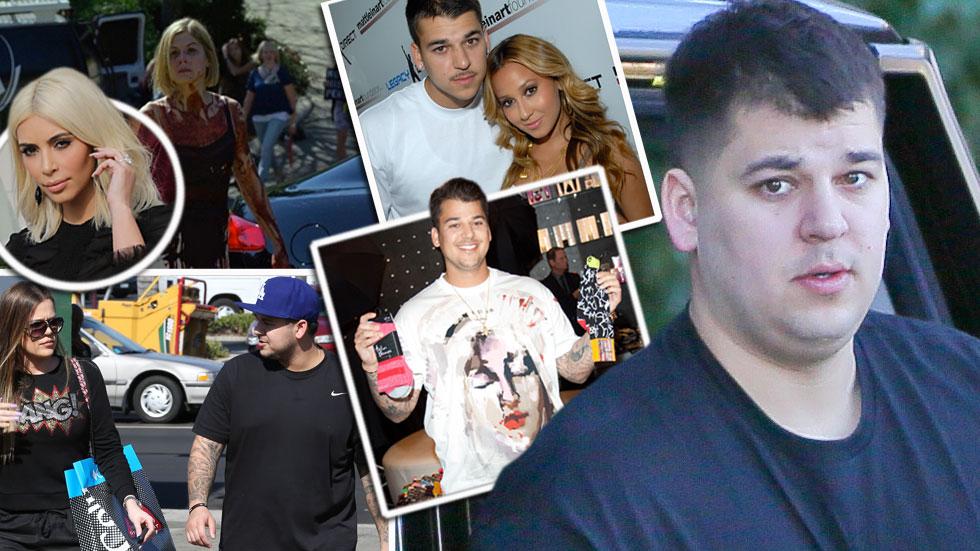 Rob Kardashian has been out of the spotlight for the past year, but that doesn't mean he is free of secrets and scandals! From alleged substance abuse issues to reportedly fathering a secret son, Rob has become the forgotten Kardashian compared to his successful sisters. Click through to check out all of the drama surrounding the youngest member of the Kardashian brood.
Article continues below advertisement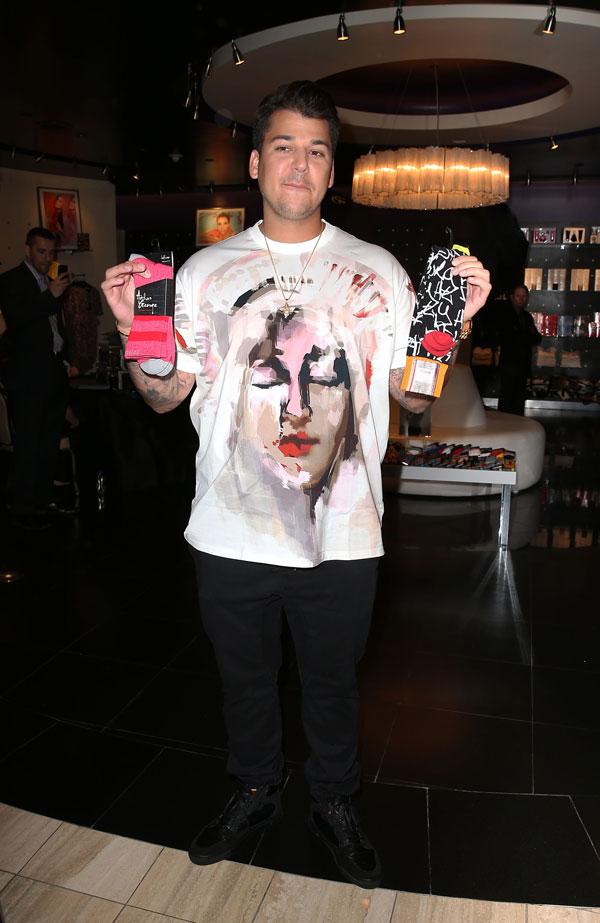 The reality star's sisters are constantly promoting endorsement deals and running successful clothing and accessory lines, but all Rob can put his name behind is his luxury sock line Arthur George. The $30 socks reportedly brought Neiman Marcus low sales.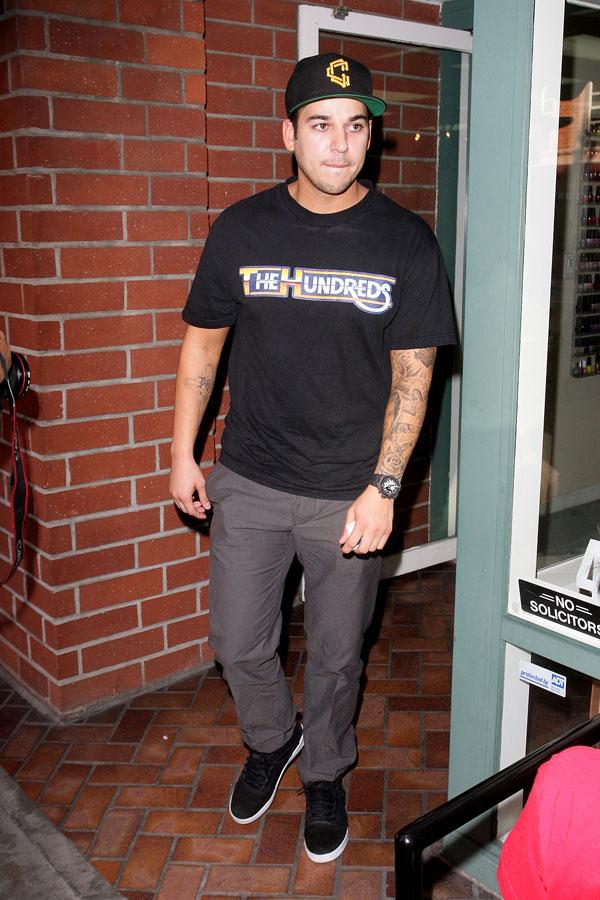 Don't mess with Rob – especially when he's shirtless! Rob was charged with battery and theft after he reportedly attacked a female photographer and stole her digital media card. The card contained shirtless images of the reality star. The paparazzo later dropped the charges after Rob allegedly agreed to pay for the equipment.
Article continues below advertisement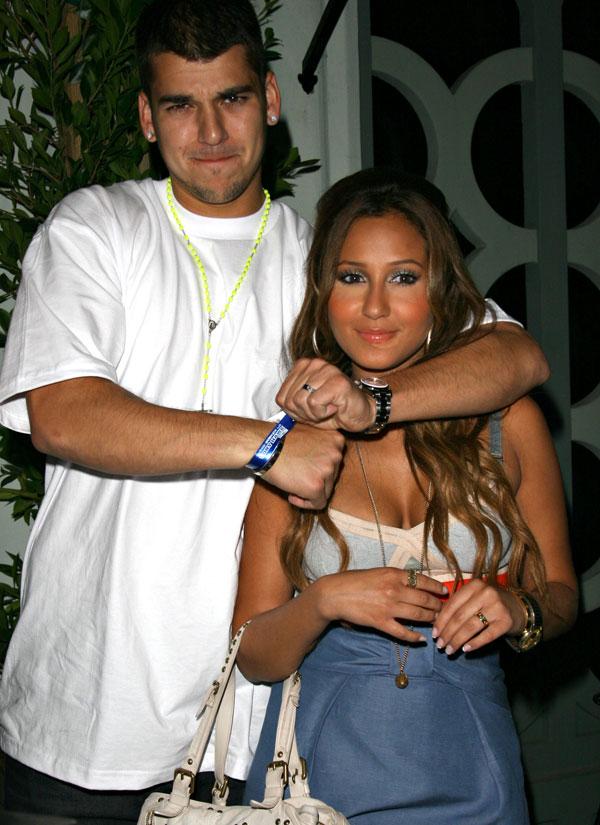 Rob's tumultuous relationship with his ex-girlfriend Adrienne Bailon took a turn for the worst when she slammed her cheating ex during an interview with Latina magazine. She claimed that the "Kardashian label" was "so hurtful" to her career. Rob turned to Twitter to respond by retweeting Khloe's post, "FDB," an abbreviation for F—k Dat Bit—.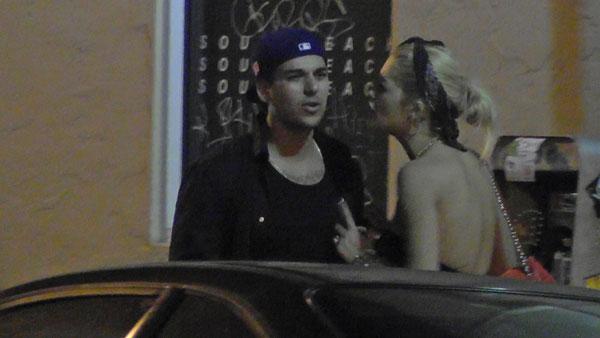 Article continues below advertisement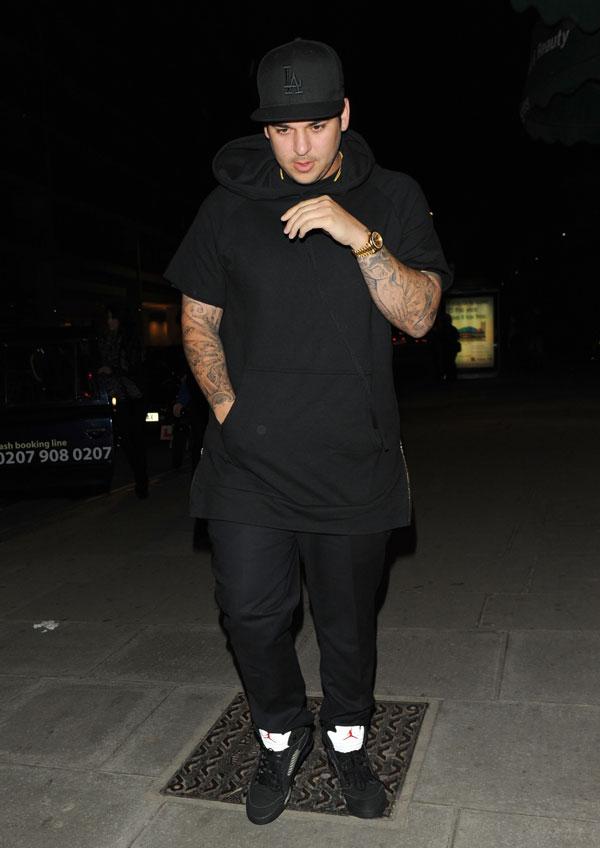 Does Rob have a secret son? The 28-year-old left followers guessing when he tweeted, "Was with my baby mama tonight" and "I'm about to go pick up my Son from the port and can't wait to watch a great movie with him, Suggestions anyone ??? He's 6." It looks like North has another cousin to play with!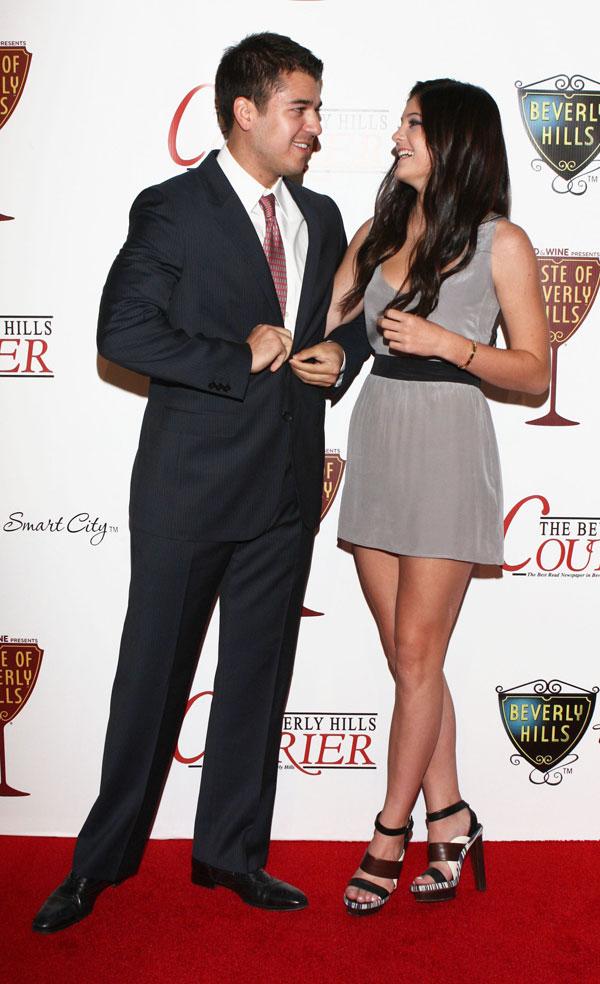 Rob came under fire when he posted a sexy photo of sister Kylie Jenner with the caption "MEN." Followers accused the reality star of "pimping out" the 16-year-old.
Article continues below advertisement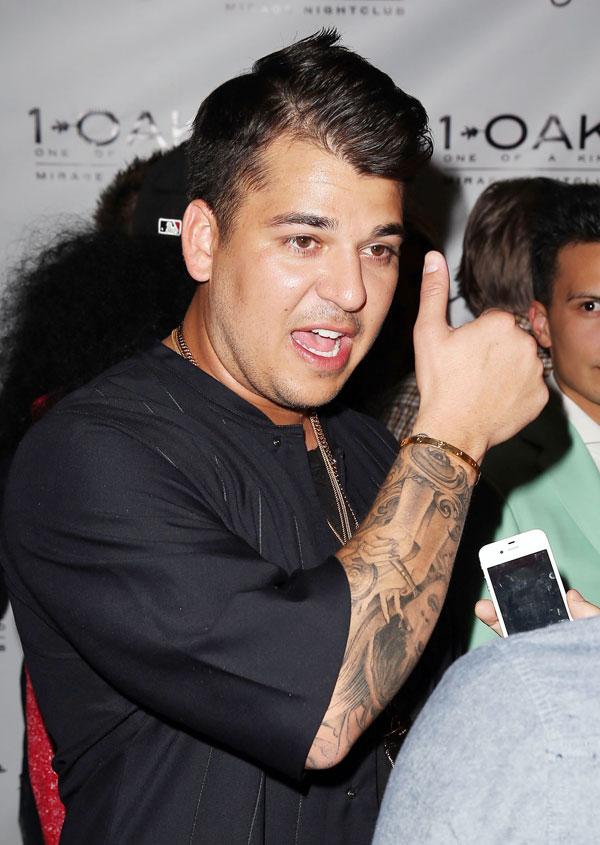 Reports claimed that Rob was busted smoking marijuana and drinking Sizzurp.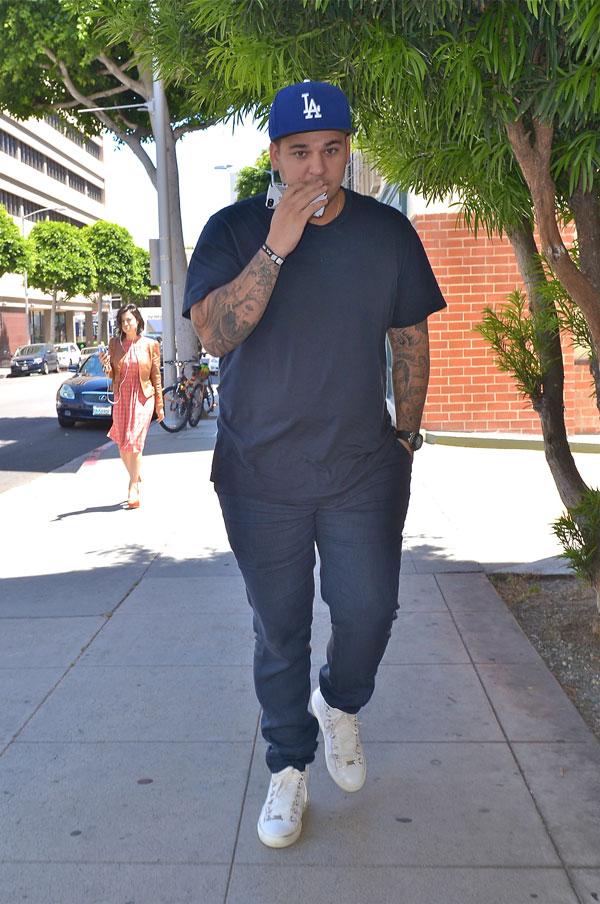 After dealing with depression by over-indulging in alcohol, prescription pills and food, In Touch reported that Rob was preparing for a stint in rehab.
Article continues below advertisement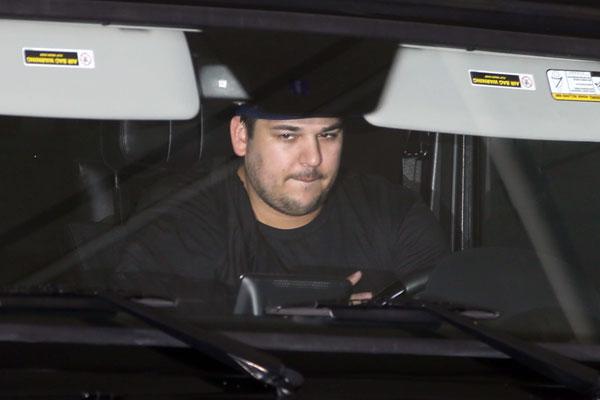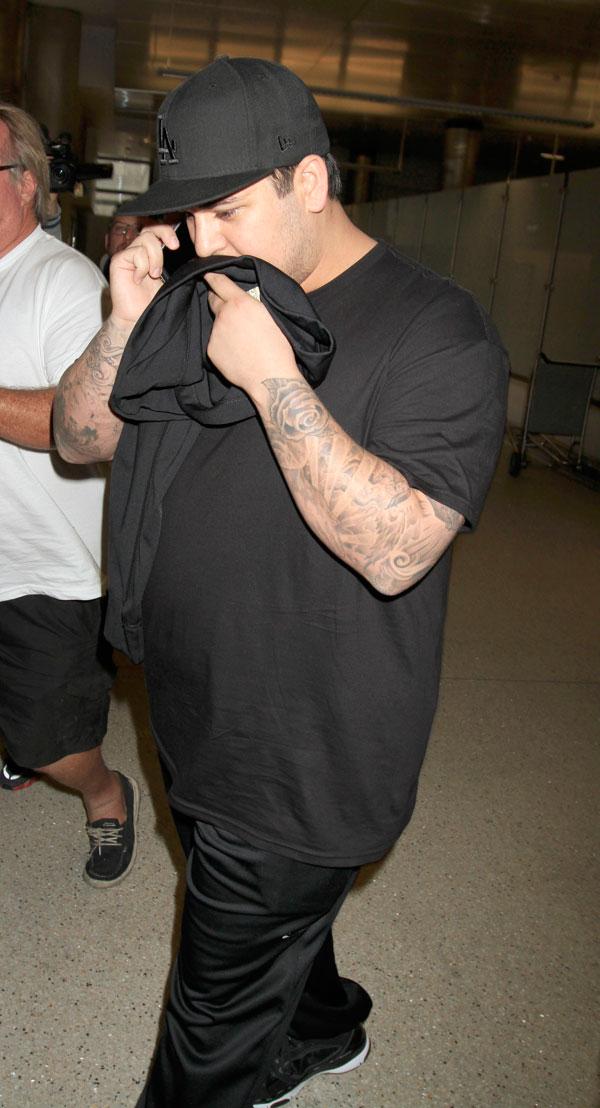 The last time Rob was spotted out and about was when he ditched his sister's wedding in May 2014. The reality star has been in hiding ever since he packed on the pounds. His mother Kris Jenner shared on KUWTK that Rob put on 75 pounds in only one year.
Article continues below advertisement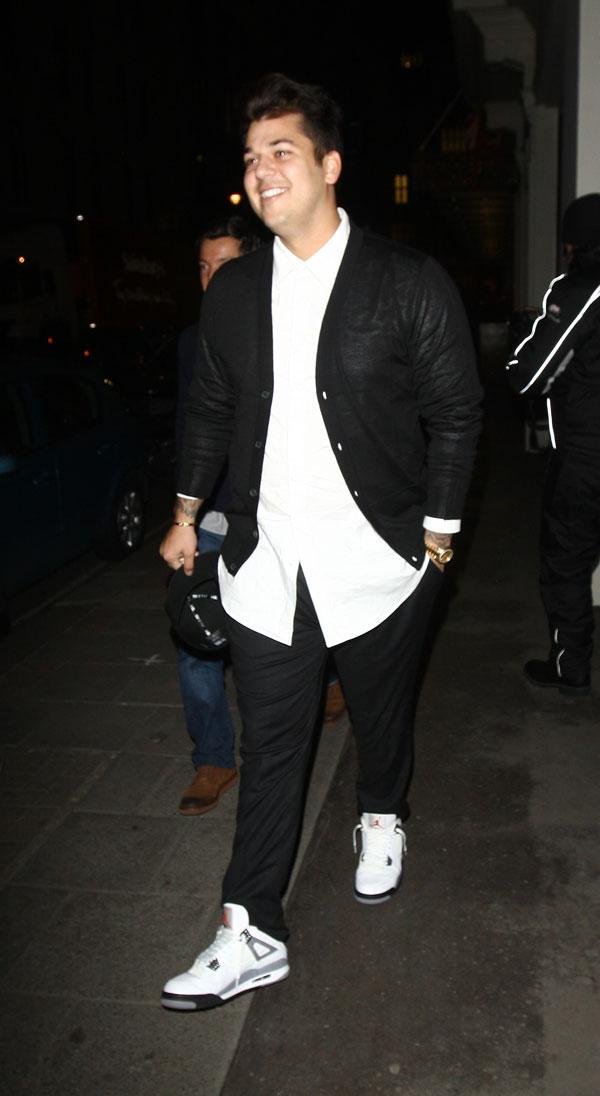 When Rob didn't meet his family at the airport to catch a flight to Thailand, he almost ruined the trip for the whole family. Khloe Kardashian refused to get on the plane without her brother, as Kylie followed. The sisters ended up staying on the flight regardless of their brother's absence.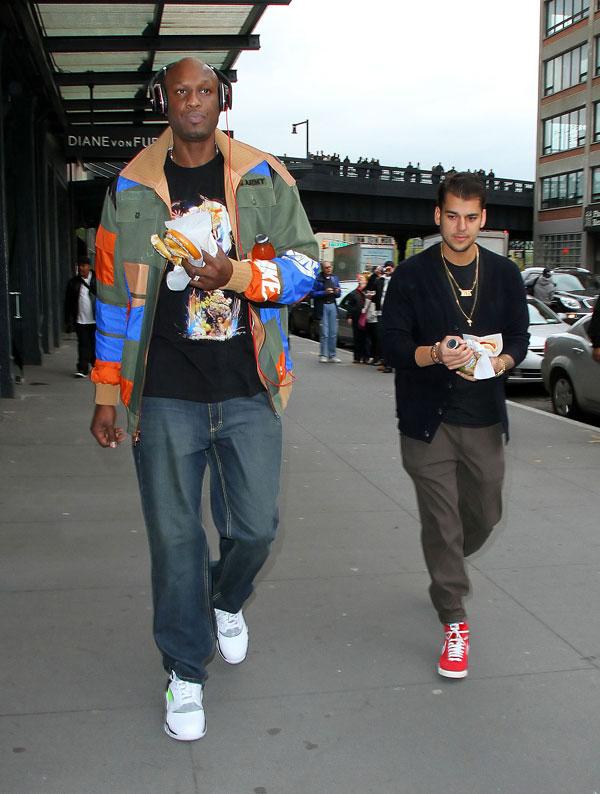 Could Rob's downward spiral have anything to do with Khloe's ex-husband Lamar Odom? Khloe said in her confessional on KUWTK, "Only Rob, Lamar and I know what happened in the house and what was going on…I was not there to protect Rob…Even Rob has said, 'Being in that house, it was so dark, it made me do dark things.'"
Article continues below advertisement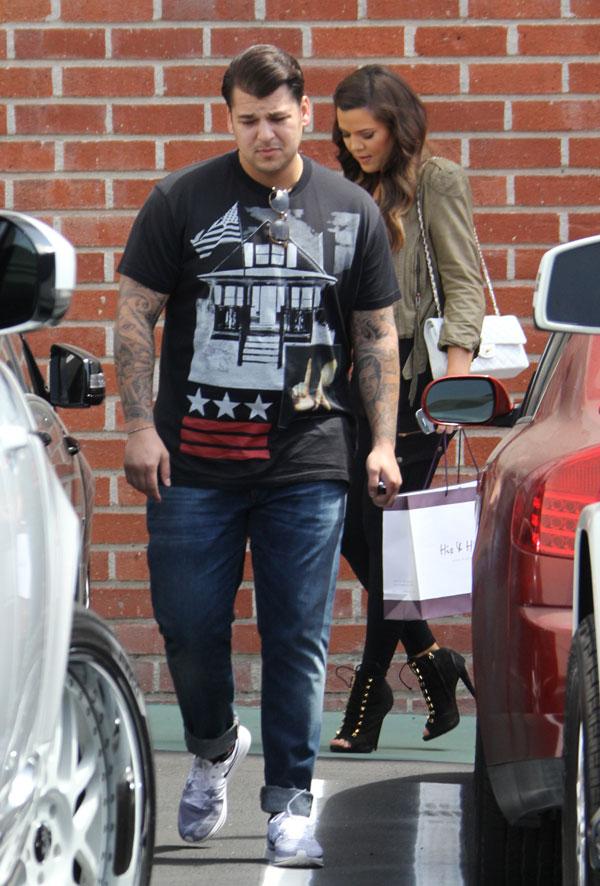 Although Khloe has supported Rob through his weight gain and substance abuse issues, even she had enough of him crashing at her home. "Khloe is fed up with Rob and his lazy, mooching says," a source told Star magazine. "He hasn't made any attempt at getting work, going to therapy, getting help or giving up drugs."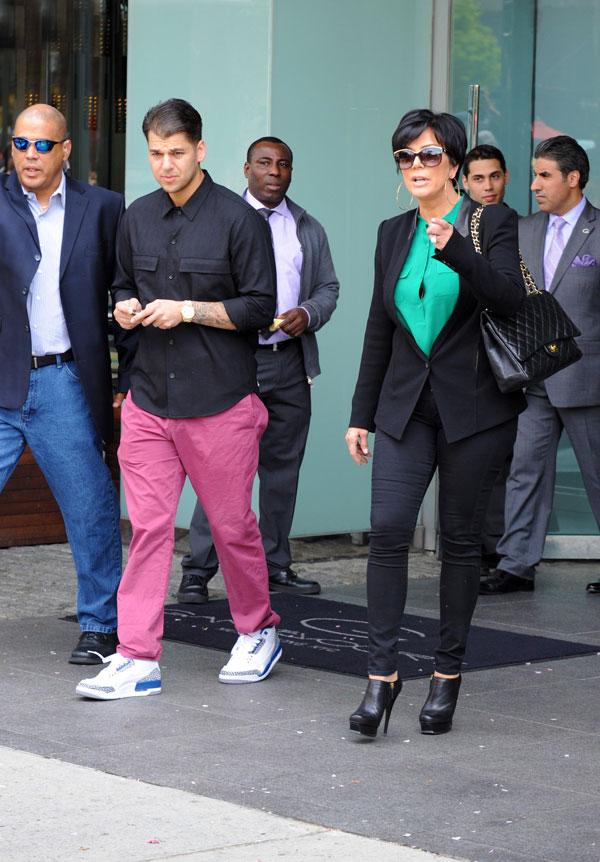 Khloe isn't the only family member who is having a hard time dealing with the troubled Rob! Star reported that Kris is "ashamed to be with him! He's very aware that he's not his mom's favorite. It's had a devastating effect on the self-esteem, leaving him thoroughly depressed."
Article continues below advertisement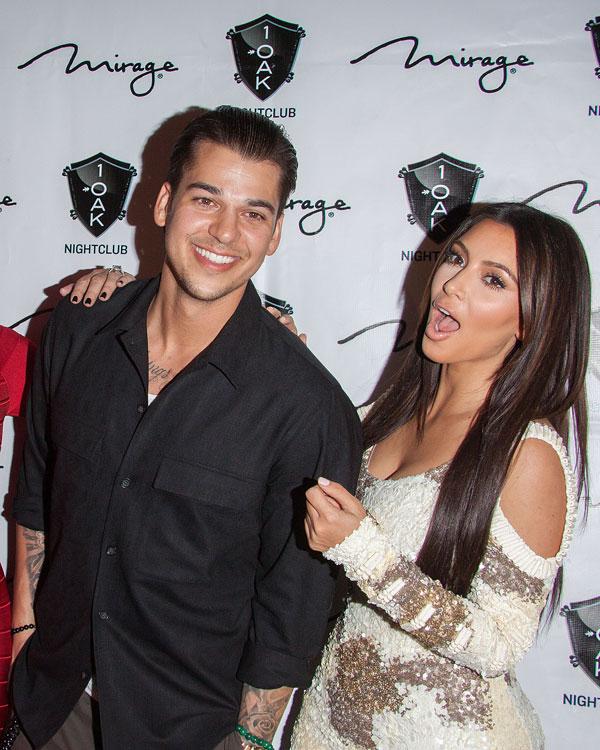 But the Kardashian who is most frustrated over Rob's behavior is Kim. She said during a family trip to Thailand on KUWTK, "I feel like Rob needs to get it together…I'm a little bit more of a tough love kind of person."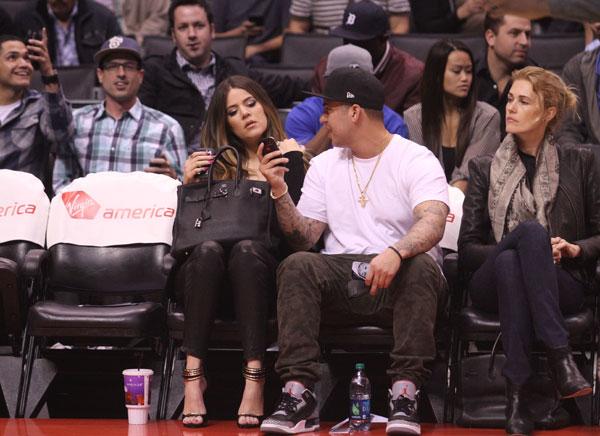 Despite Khloe's frustration, she turned to Instagram to let the world know of her estranged relationship with her sibling. "I miss my best friend @robkardashian," she captioned a photo of the duo as kids.
Article continues below advertisement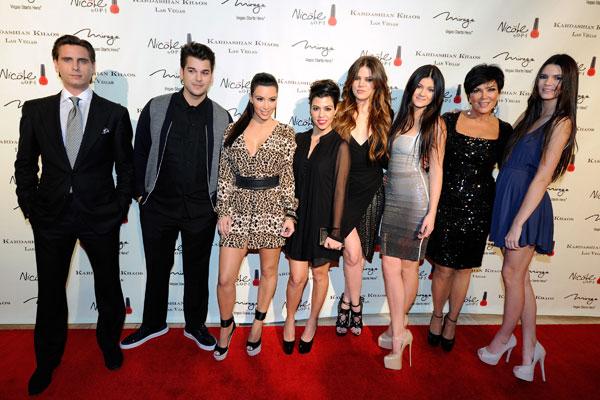 The Kardashians are known for their laugh-out-loud reality series KUWTK, but Rob wanted nothing to do with it in 2014. RadarOnline.com reported that he "drastically cut back on filming."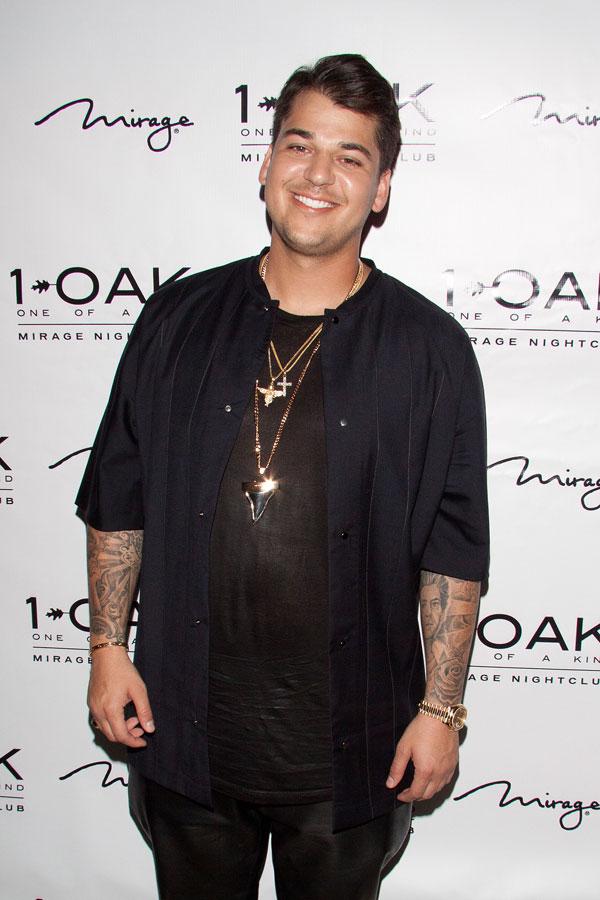 In one of his many social media rants, Rob lashed out at his haters! "Last throwback of the day and yes I'm fat now so yall haters can literally suck d—k," he captioned an old photo.
Article continues below advertisement
Screen Shot 2015-03-23 at 4.38.21 PM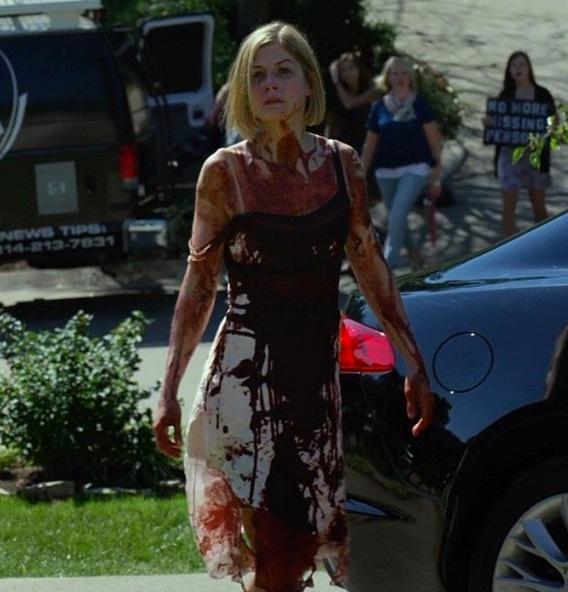 Rob even took a jab at older sister Kim! "This is my sister kim, the b--ch from Gone Girl,,," he captioned a photo of Rosamund Pike's character Amy Dunne.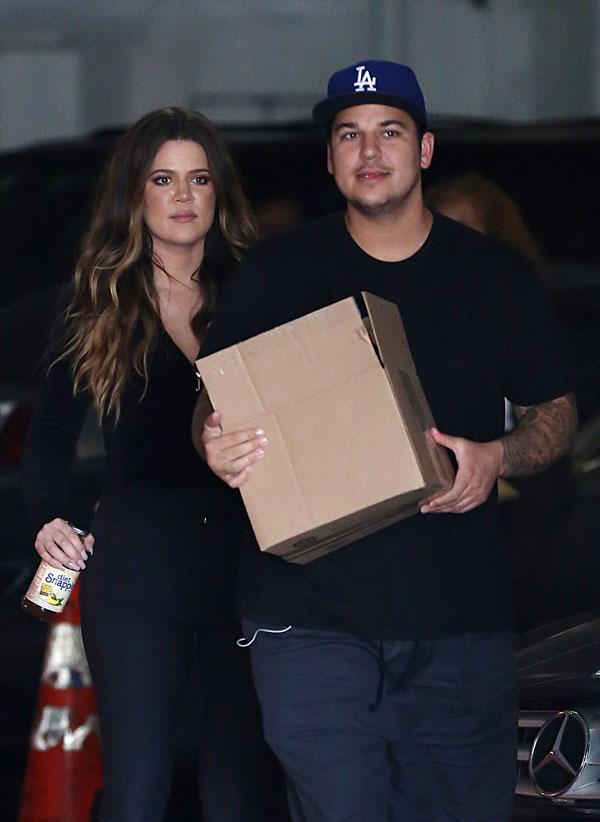 Khloe didn't attribute Rob hiding out to his weight issues, but instead his trouble with communicating socially. "I just feel, especially over the last year, Rob has become very introverted and has a kind of social anxiety," she said. "He's definitely not at his happiest place that he once was, and I know he can get to that happy place and he will."