PHOTOS
Ronnie Ortiz-Magro Reunites With Daughter Ariana Skye For The First Time Since Arrest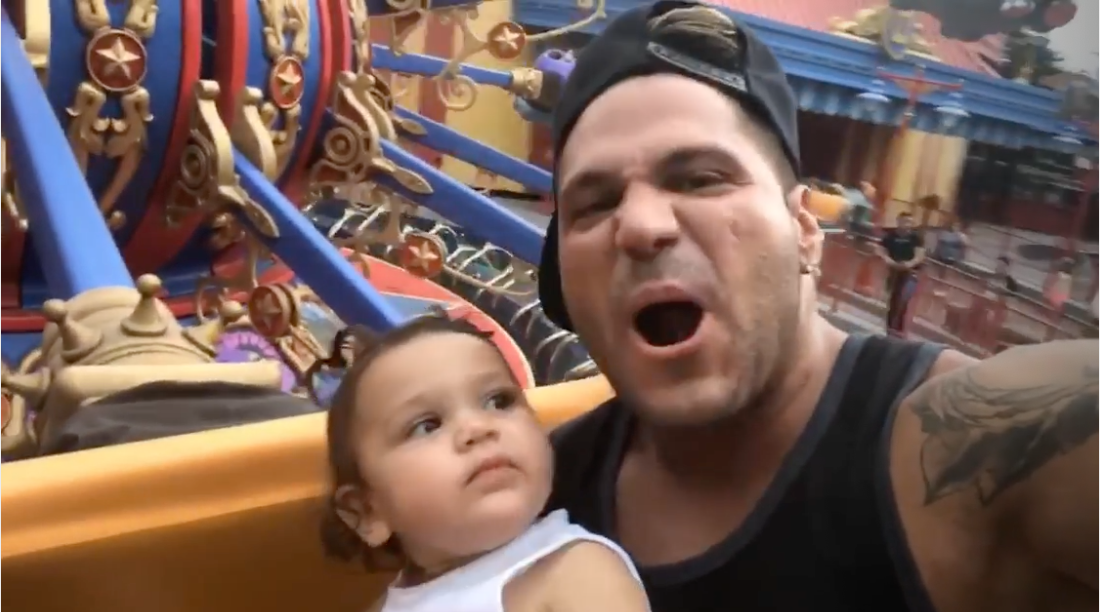 Ronnie Ortiz-Magro took time away from his legal troubles and spent some much-needed father-daughter bonding time with his baby girl, Ariana Skye. The Jersey Shore: Family Vacation star and his 17-month-old daughter took a fun trip to Disney World on October 12.
Article continues below advertisement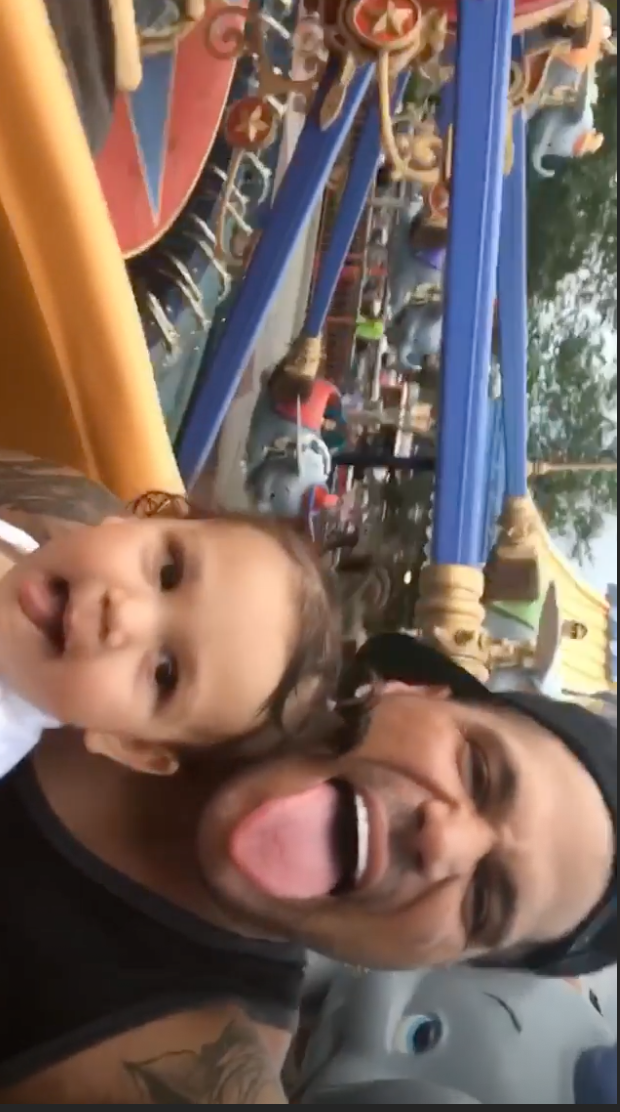 Ronnie, 33, shared a video on his Instagram Stories of his day out with Ariana. The two went on several rides and had a fun outing with his best girl! The pair made funny faces to the camera and stuck out their tongues.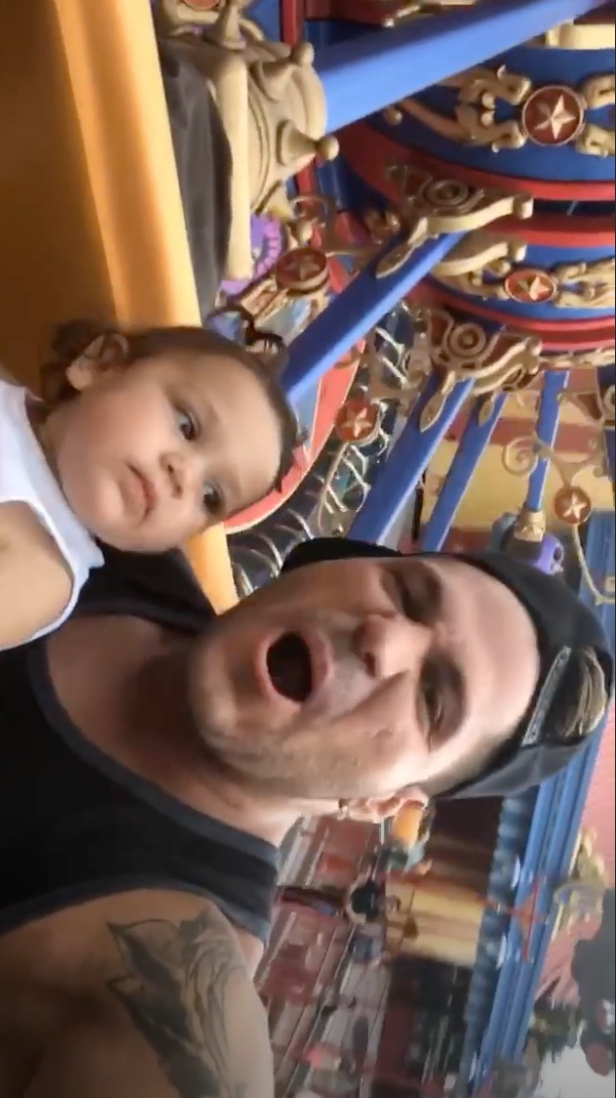 Ariana and her daddy were on a Dumbo-themed ride at the famous amusement park. Ronnie and Ariana were spotted for the first time together since his arrest earlier this month.
Article continues below advertisement
On October 4, the MTV personality was apprehended kidnapping and for allegedly chasing his ex and baby mama Jen Harley around with a knife. He was taken into custody by the LAPD shortly after the incident and was subsequently released after posting $100,000 bail.
Los Angeles Police Department told RadarOnline.com after the altercation that "officers responded to a battery in progress at the location they were staying at at around 2:40 a.m. Suspect and victim were involved in some kind of physical altercation. When officers on location, the suspect was uncooperative. Officers had to use a taser so there was minor use of force that occurred."
Article continues below advertisement
Ronnie was then ordered to stay 100 yards away from Jen, 31. He was issued an emergency protective order by the LAPD and it was lifted on October 11. He was forced to stay away from the home he and Jen share in Las Vegas and in order to obtain any of his possessions, police must escort him onto the premises.
Ronnie and Jen's volatile on-off relationship has been played out on Jersey Shore and they have broken up numerous times since they started dating in 2017. However, after the latest incident, the ex-couple have decided to part ways for good.
Article continues below advertisement
"They are broken up for good. Ronnie's priority is his daughter, so he'll do whatever he has to do to make sure she's safe. He's really aware of what the situation is with Jen. He's now recognizing that the relationship is probably not healthy for him, Ariana or Jen," a source told Us Weekly on October 10.
What are your thoughts on Ronnie and Ariana's day trip together? Sound off in the comments below!