PHOTOS
Sarah Palin Skipped Her Son's Birthday, But She Did Post This Sappy Facebook Shoutout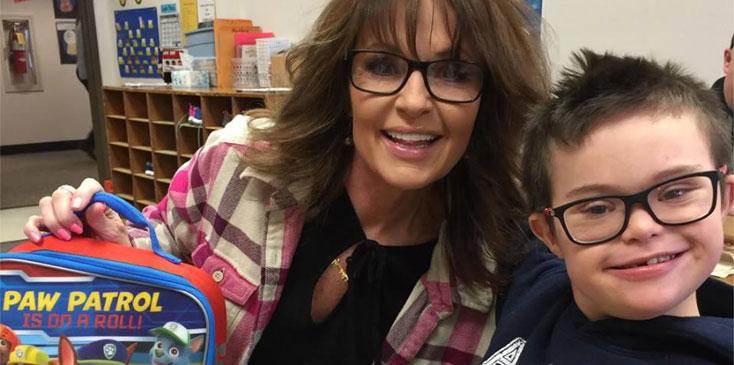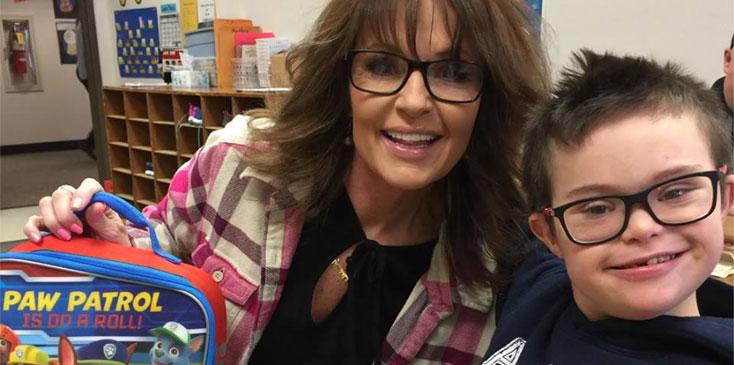 The Palin family has a big reason to celebrate! Their youngest child, Trig, turned 9 on Wednesday, but the boy's own mom Sarah wasn't around for his big day. Instead, the polarizing politician was in Washington, D.C., partying it up with President Trump and Kid Rock. But luckily, it looks like she made it back in time to celebrate Trig's birthday on Thursday, along with her daughter Bristol Palin Meyer. Both women took to social media to share sweet posts of the adorable little man, trying to make up for mom's absence the day before. Trig was just a toddler when Sarah first stepped into the limelight as John McCain's running mate in 2008, but he's growing up fast, and by the looks of it, he's making his family proud every day.
Article continues below advertisement
"Happy Birthday Best Boy in the World! (Usually. Sometimes.) Love, Your Family," Sarah captioned a Facebook post of her son. Trig looked like quite the all-American boy in a "'Merica'" shirt with the American flag blowing behind him. The photo showed Trig blowing out a number 9 candle on top of a cupcake.
Trig's big sister Bristol made sure to give her little bro a shout out, too! She re-posted a video from her mom of Trig happily playing with her dog, Lucy. She captioned the video, "HAPPY 9th BIRTHDAY TO MY TRIG PAXSON VAN PALIN!!! I wish I could put into words the joy that this boy brings into our lives! #helovesmydog #theluckyfew #mybrotherhasmorechromosomesthanyou."
Article continues below advertisement
Bristol is often sharing pictures of her brother on Instagram. She recently posted a pic of Trig with her daughter Sailor as they went for a walk in a double stroller. Bristol called her walking buddies, "Two of my favorites!!"
And on World Down Syndrome Day in March, Bristol shared a photo of her smiling brother with the caption, "Trig continues to light out up world!! He IS the boss around here and continues to fill our days with so much laughter…Trig is our definition of perfection."
What do you think of Sarah spending Trig's birthday in Washington? Sound off in the comments below!