PHOTOS
Seinfeld's Apartment Has Been Recreated In NYC! See Photos Of The Can't-Miss Exhibit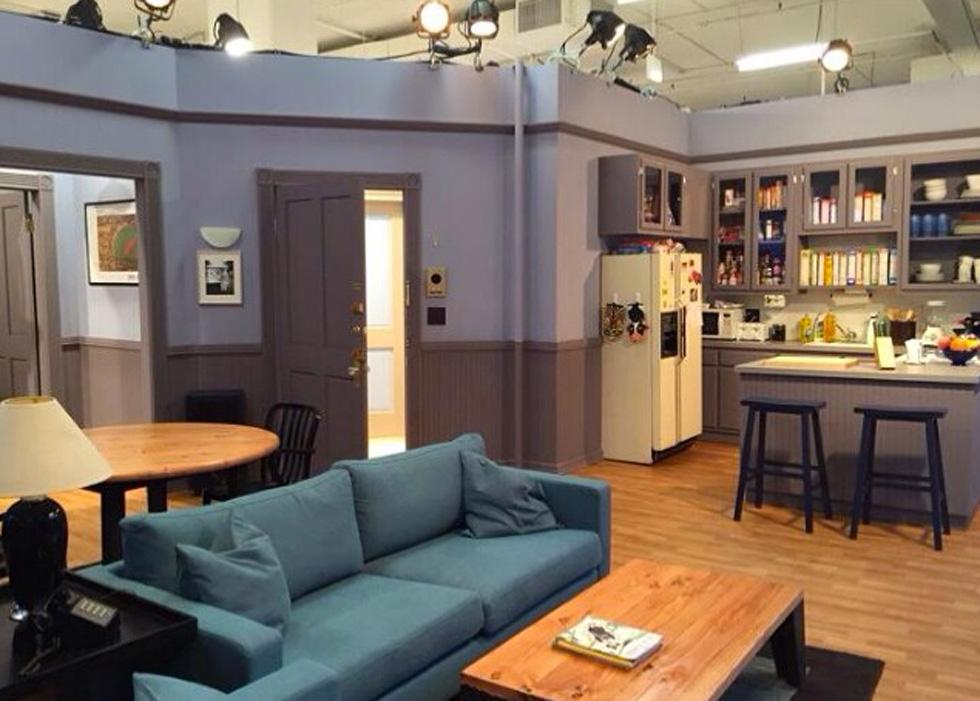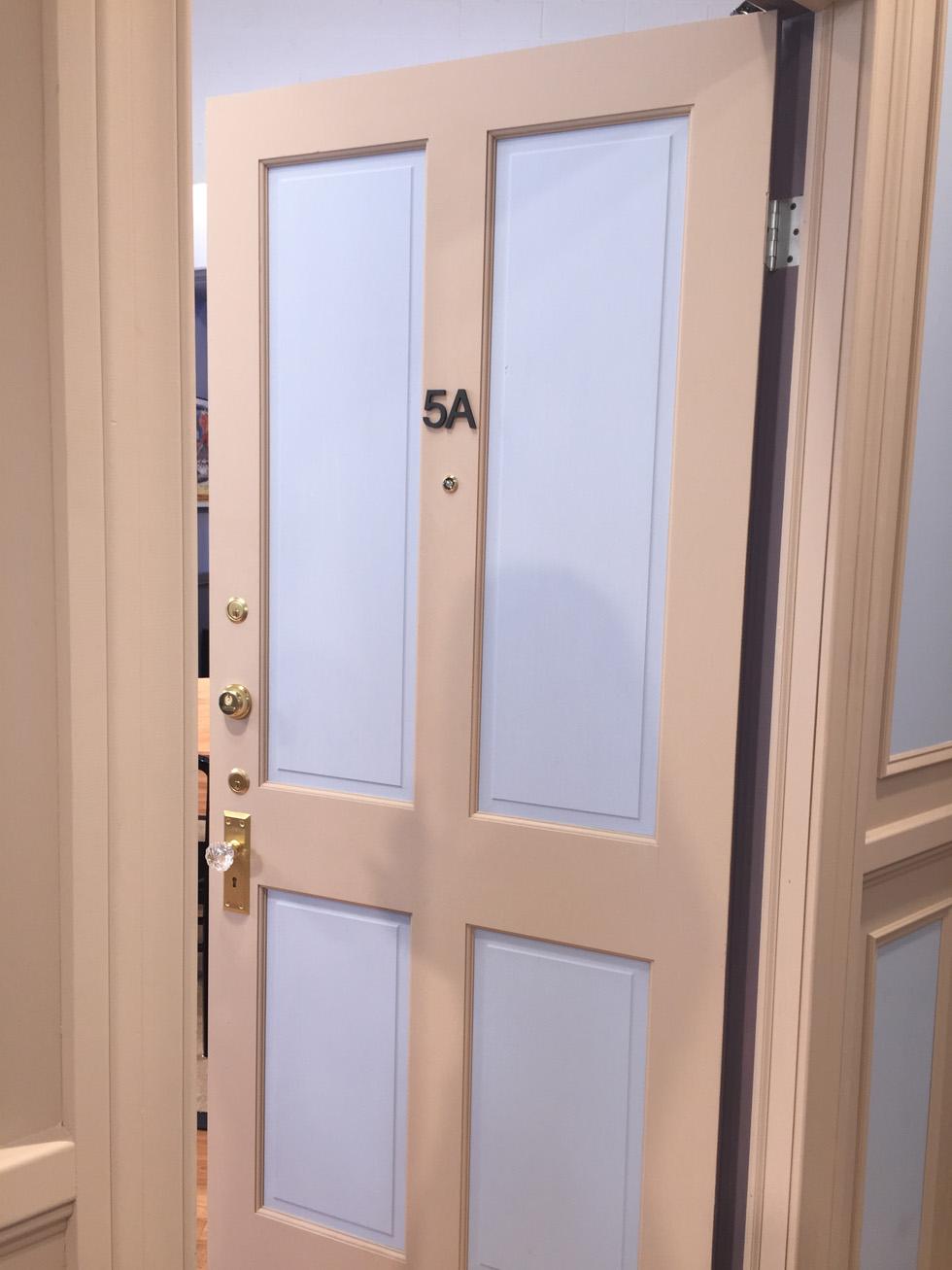 Does this door look at all familiar? Here's a hint—it's the reenacted version of the door to Jerry Seinfeld's Upper West Side apartment on Seinfeld. And to honor the fact that the entire series hits Hulu today, the streaming service created a pop-up in NYC that features a real-life version of Jerry's apartment, plus a museum of mementos straight from the set. We at OKMagazine.com got an exclusive preview of the installation, and we're giving you a photo tour right now.
Article continues below advertisement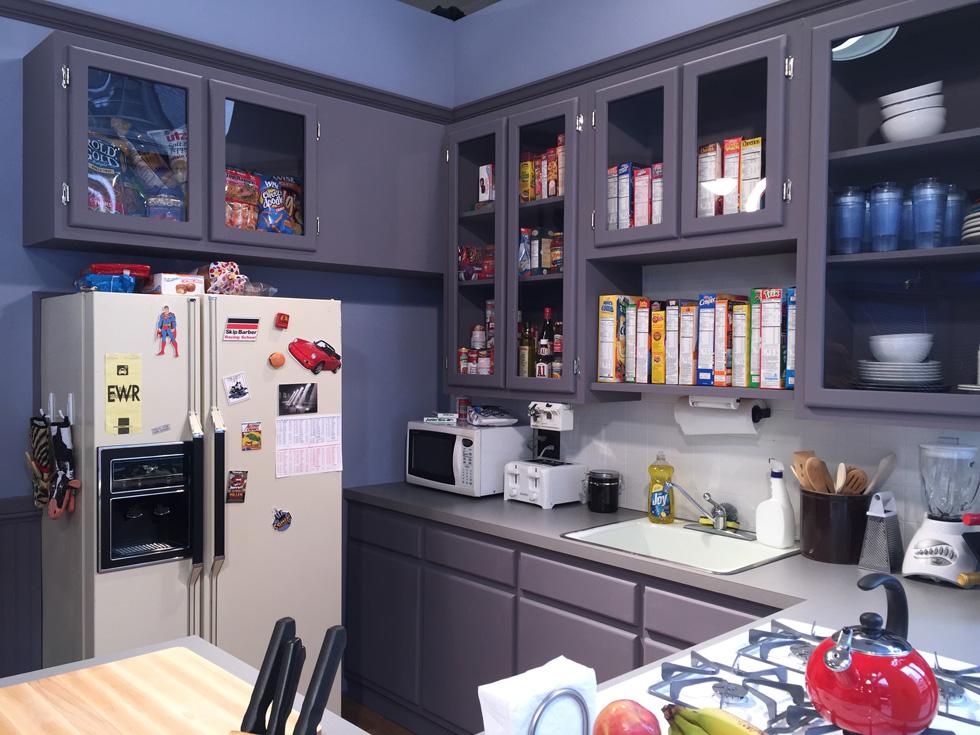 One of the coolest parts of the 3,500 square foot exhibit is the kitchen that looks so similar to Jerry's actual kitchen it's scary. Of course there's plenty of cereal on display, but the 90's fridge is a pretty impressive find.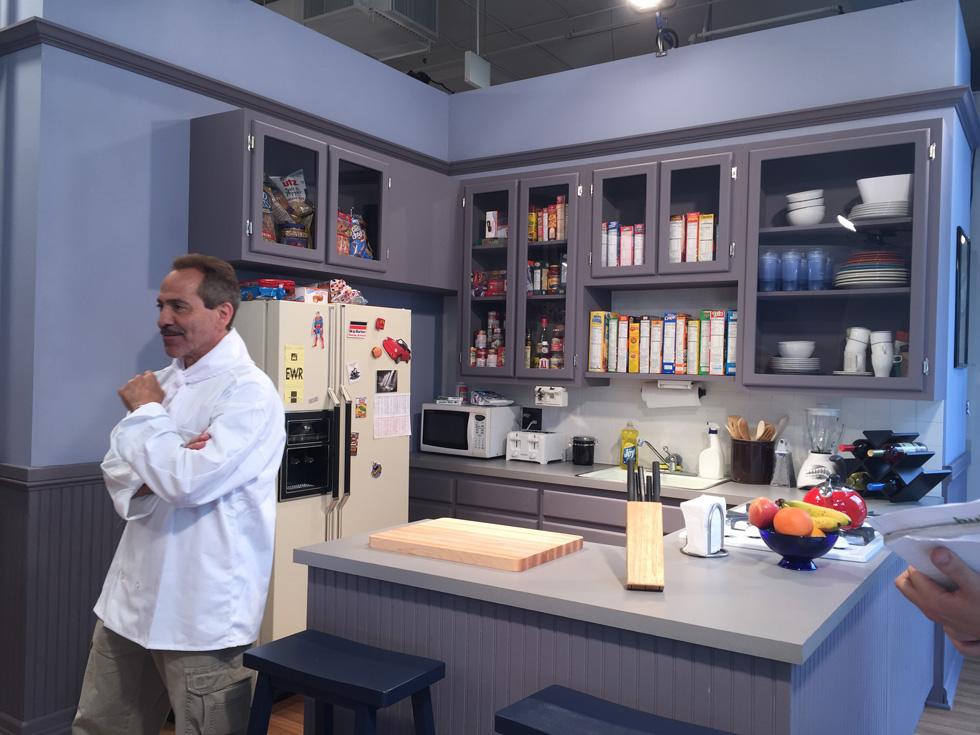 When we were at the pop up, the Soup Nazi, aka Larry Thomas, was just hanging out in the kitchen, wearing his soup nazi shirt and talking to reporters. He even gave us a "No soup for you!" and it was amazing, but please don't come yelling at us if he's not there when you happen to drop by...
Article continues below advertisement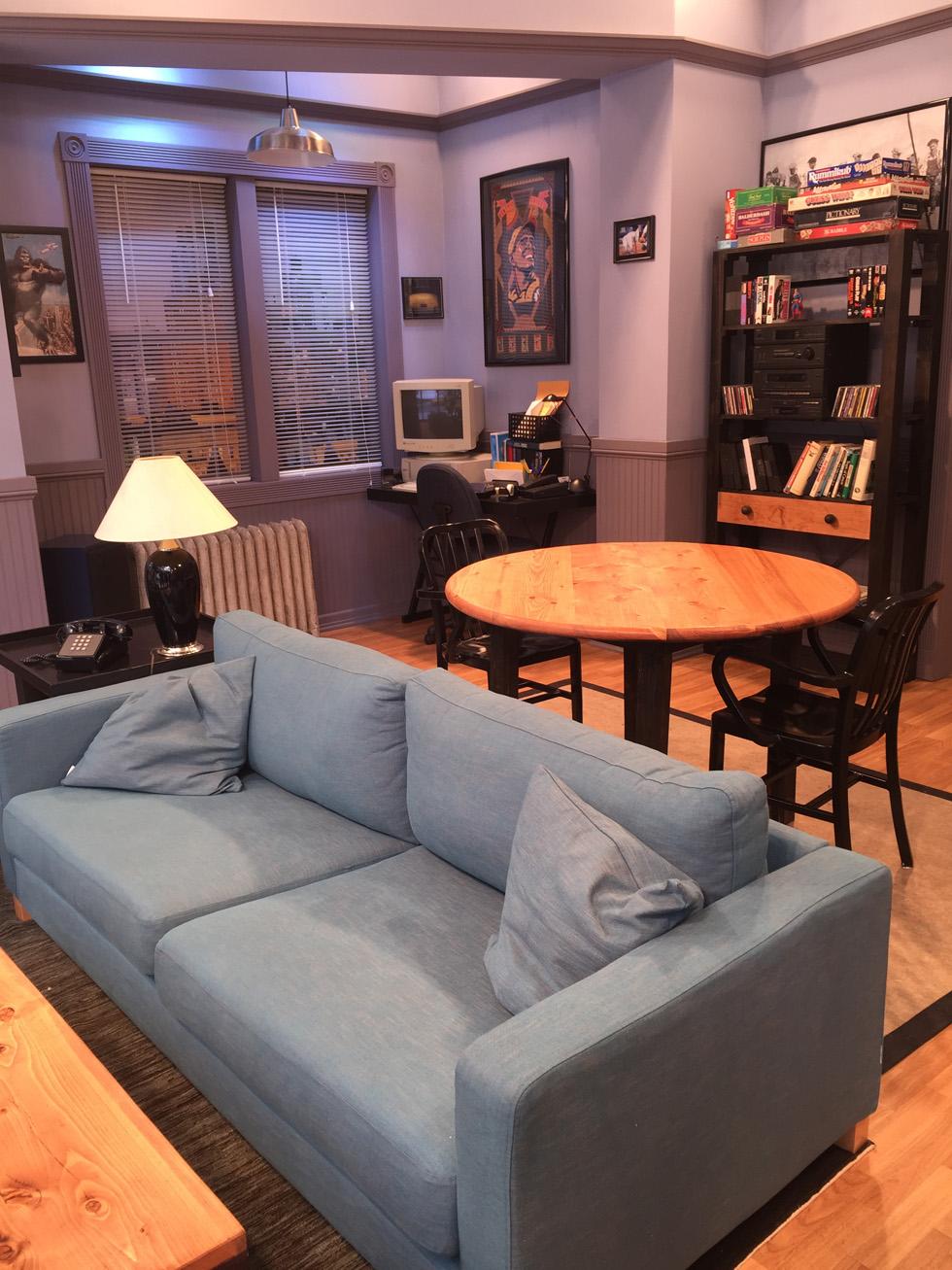 Next to the kitchen you'll walk into the rest of Jerry's apartment, featuring a replica blue couch. Take a close look at that bookshelf, too, which is stocked with 90's board games, books and magazines that'll really take you back.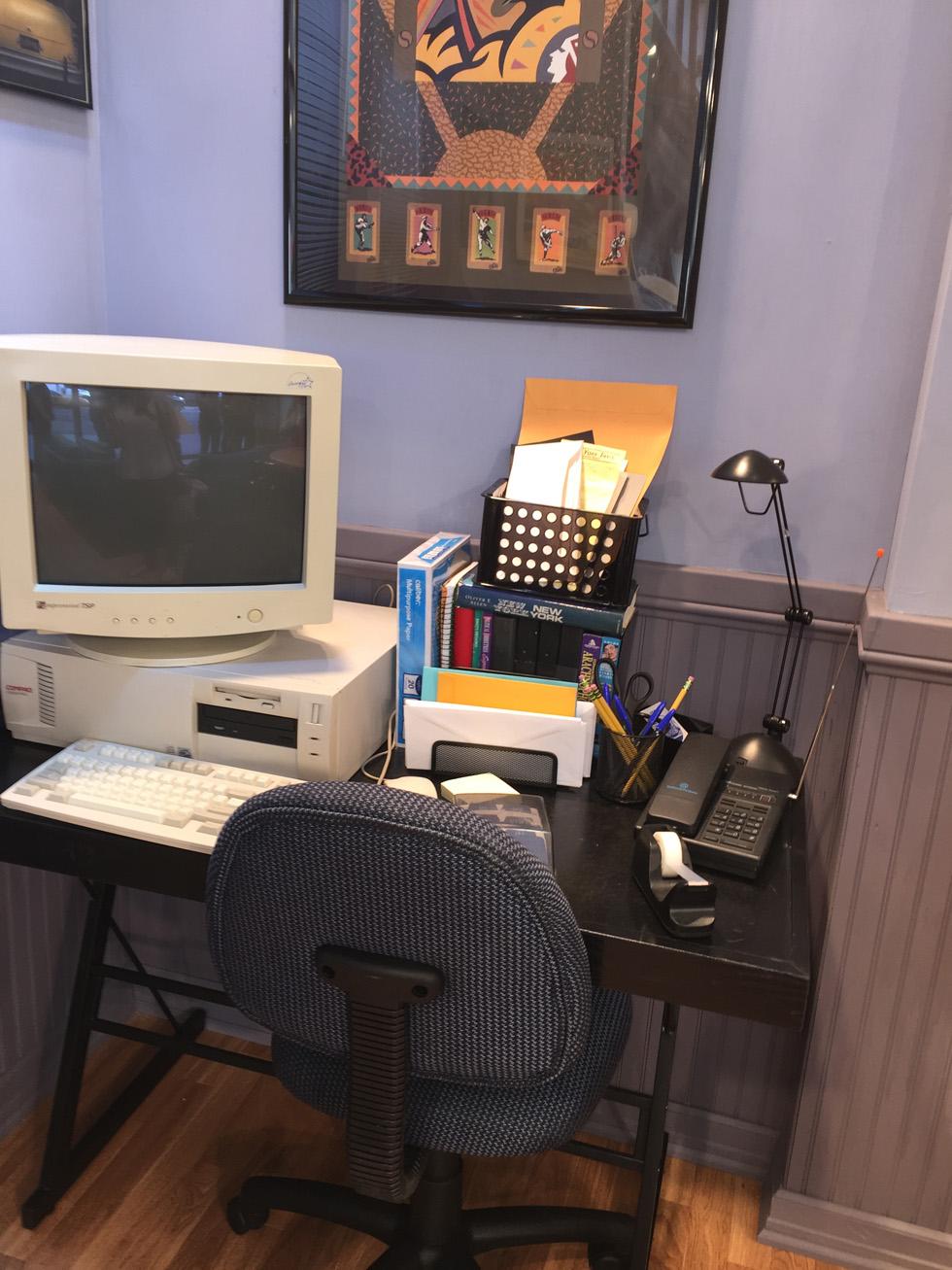 Article continues below advertisement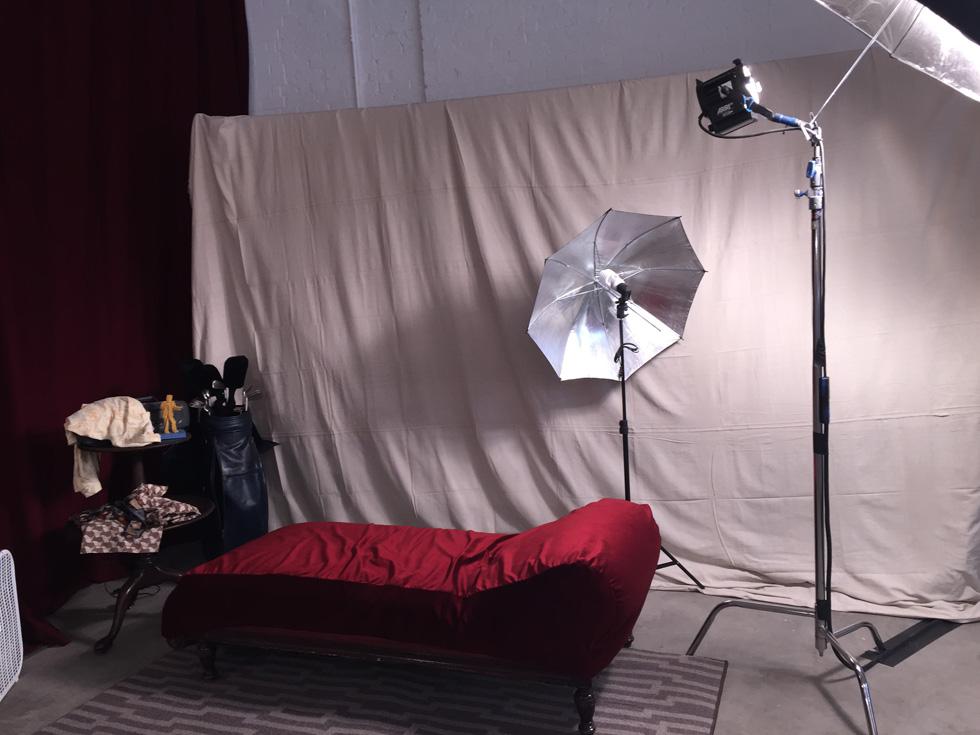 Once you step outside the apartment, take a gander around the rest of the display featuring tons of items from iconic episodes. This set up of George Costanza's photoshoot will make for a pretty epic photo opp (but please keep your clothes on, okay?).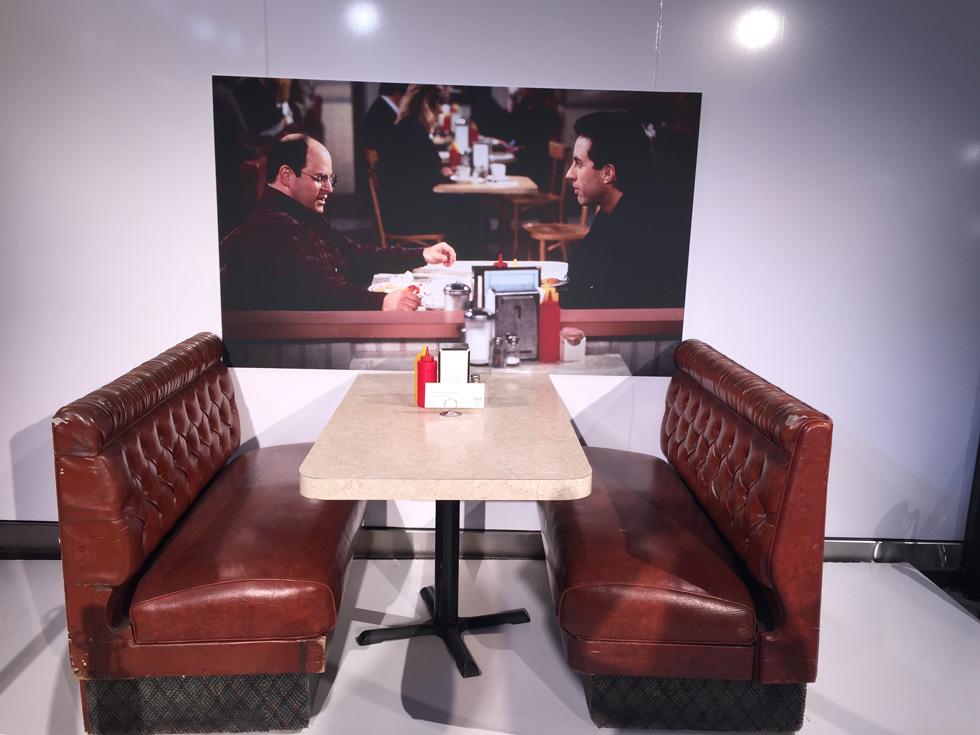 And though you can't actually sit at this table, know that these benches and the table are the actual ones used in the diner scenes on the show.
Article continues below advertisement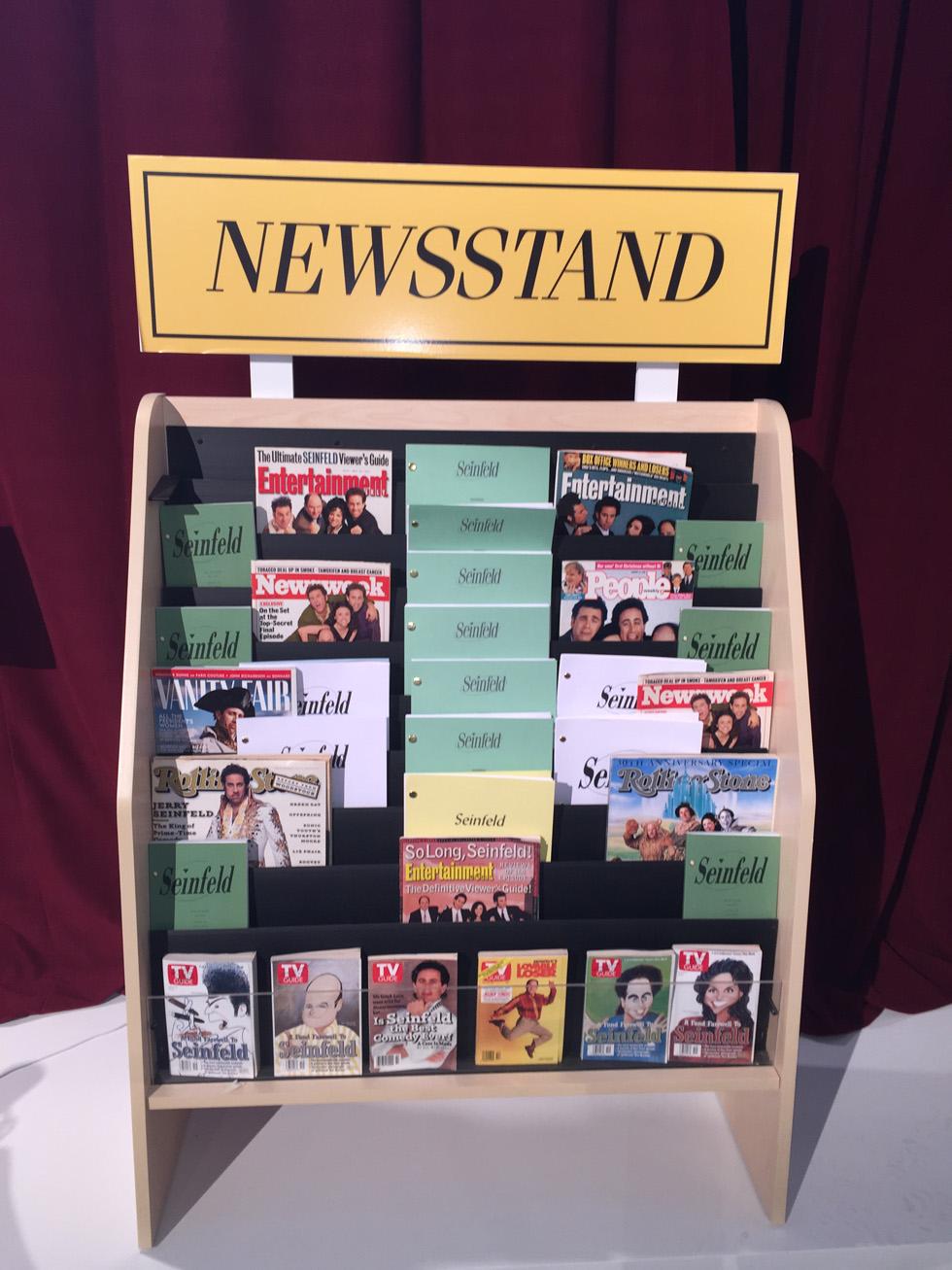 There's also a makeshift newsstand which features scripts from various episodes, as well as magazine covers over the years featuring the four main cast members.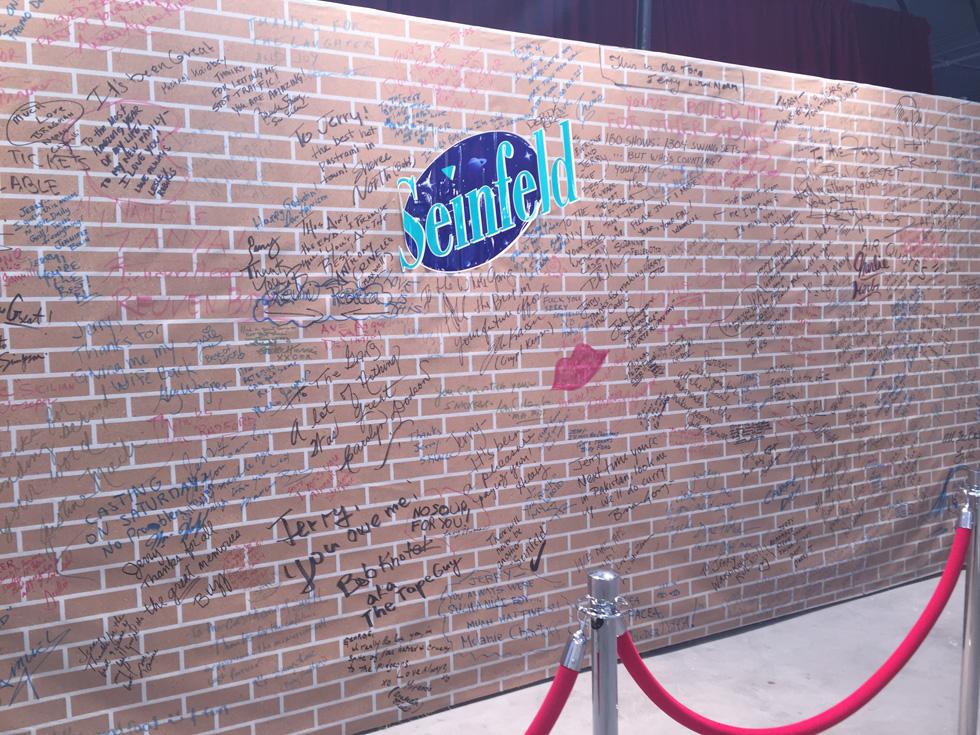 And this brick wall is kind of cool. It's autographed by cast members, crew members and guest stars and if you stand in front of it, it will make you feel like you're a celebrity walking your very own red carpet and step-and-repeat. Not that we tried that or anything.
Article continues below advertisement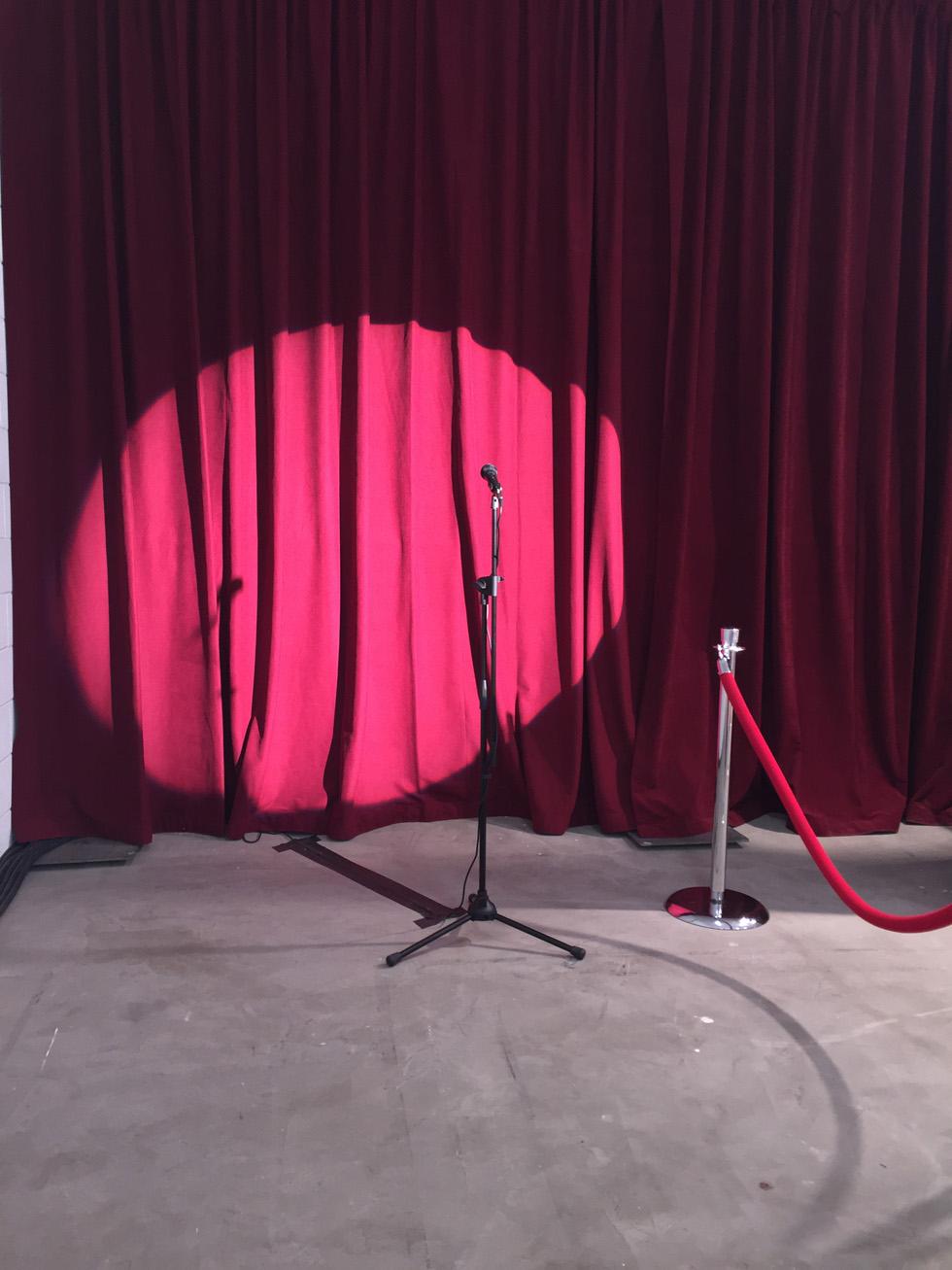 But don't leave before posing for a photo at Seinfeld's stand-up set up, which was used at the opening of every single episode. And be sure to use the hashtag #seinfeldapartment when you do!