PHOTOS
Selena Gomez Covers Her Tummy While Wearing Crop Top At LAX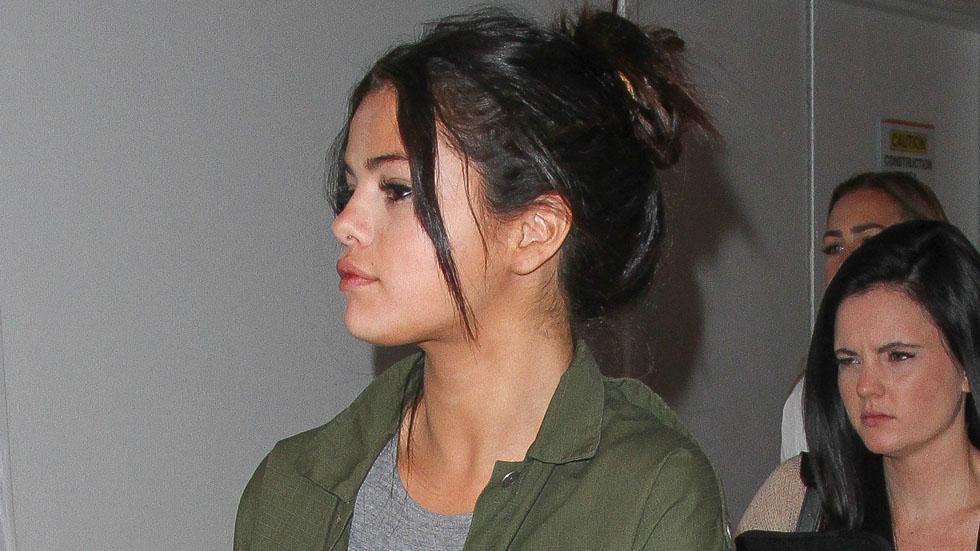 Selena Gomez rocks a crop top for her return to L.A. **NO UK**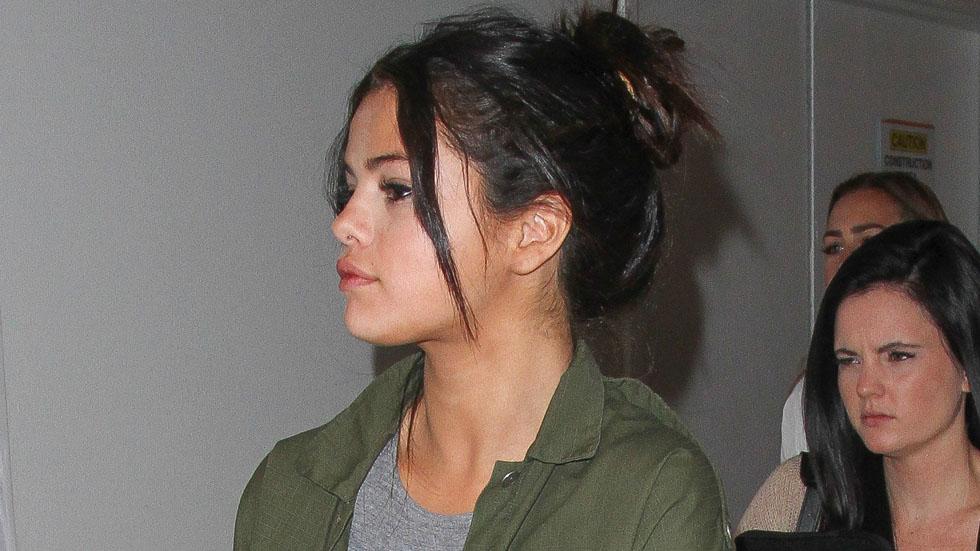 She hopped on a plane at LAX—but she didn't seem too thrilled to be caught by the paparazzi! Selena Gomez tried to hide from photogs yesterday as she caught a flight out of Los Angeles.
Article continues below advertisement
Selena Gomez rocks a crop top for her return to L.A. **NO UK**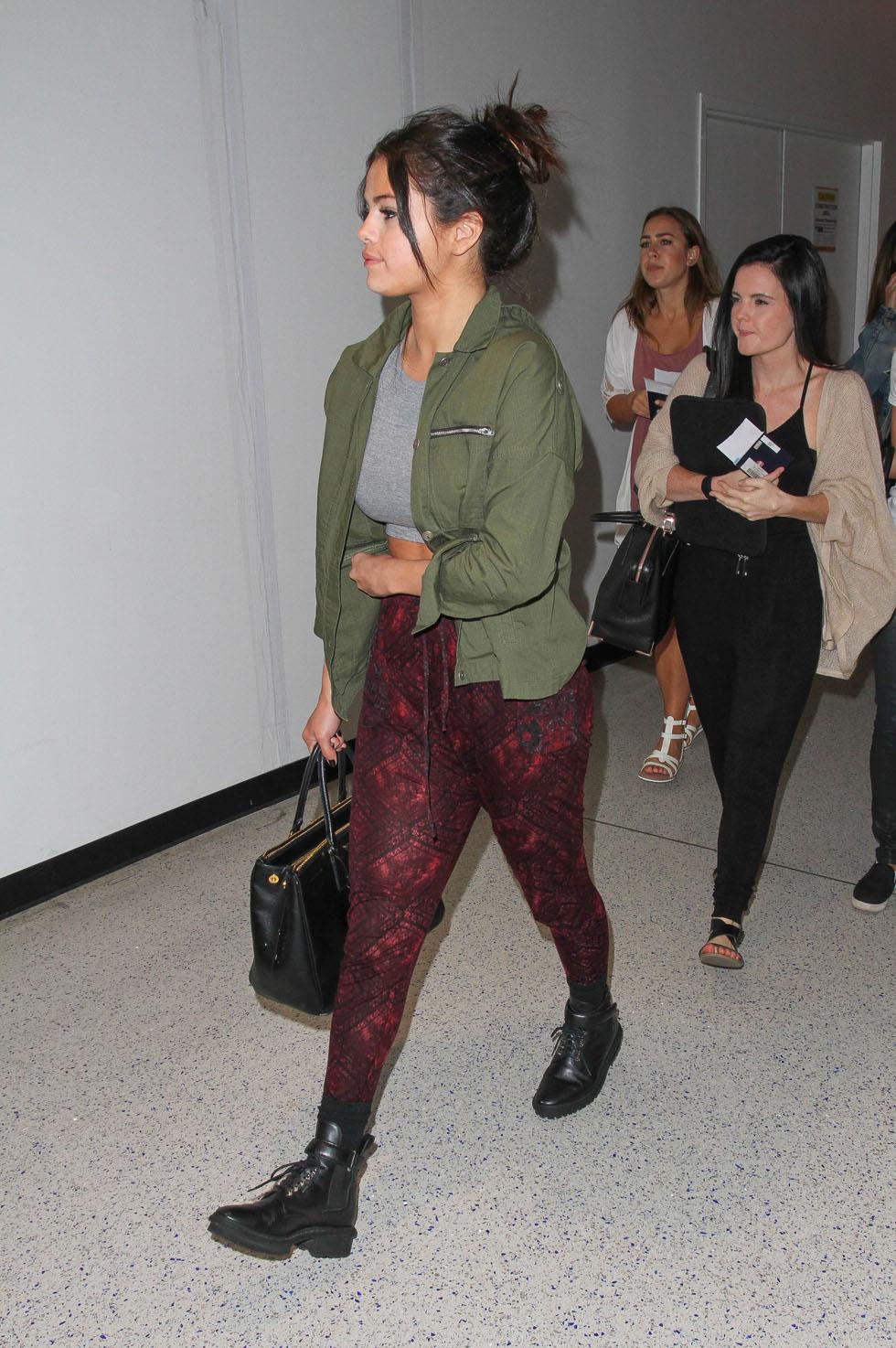 Sel wore a green army jacket, red pants and a crop top, but hid her tummy while her photos were being taken. Real talk—why even bother with the crop top if you're just going to cover everything up?!
Selena Gomez goes undercover at LAX in a midriff and high-waisted paints as she catches a flight out of Los Angeles.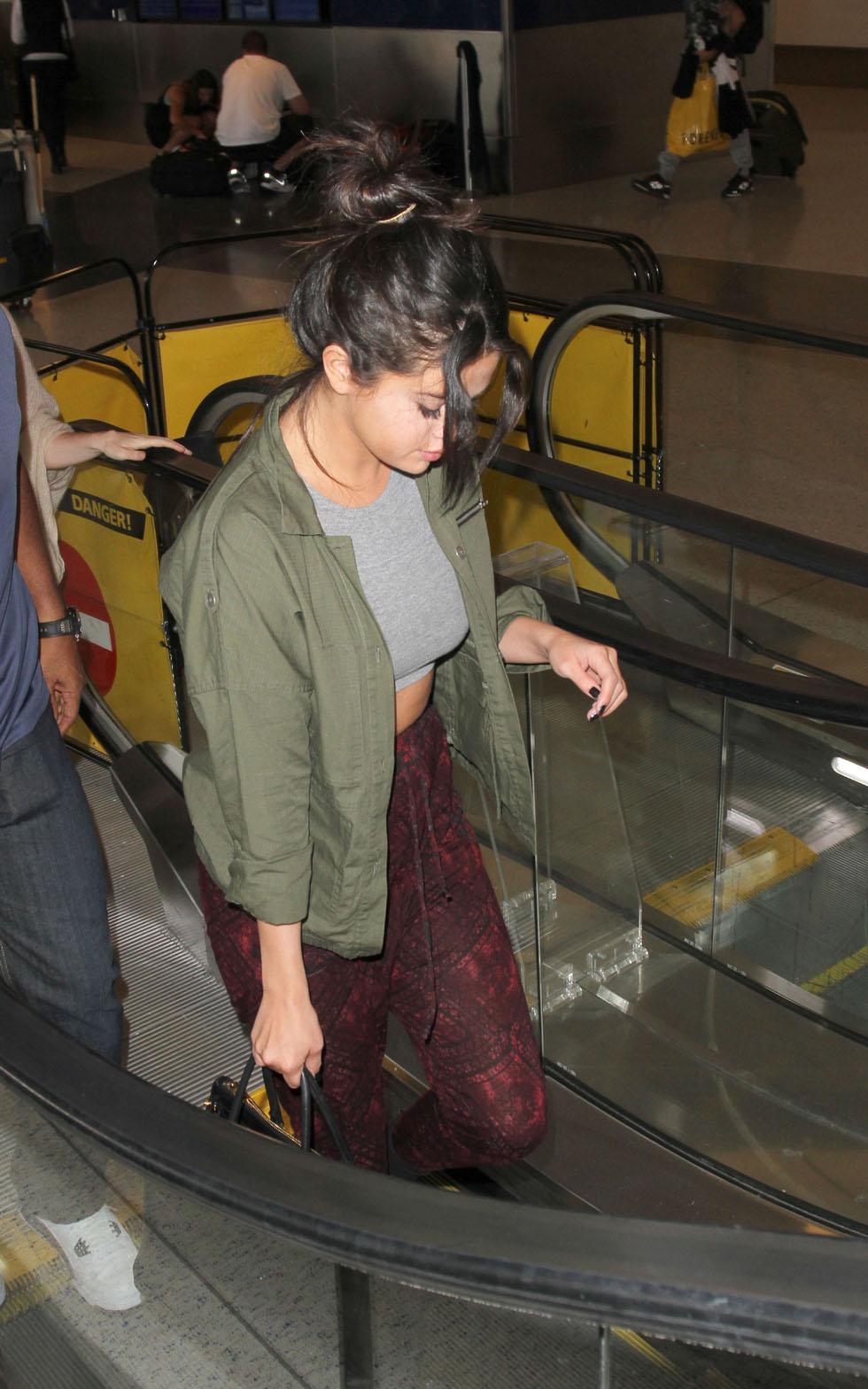 It's unclear where Selena is headed, but she could be on her way to Georgia, where she's currently filming the period piece In Dubious Battle with pals James Franco and Nat Wolff.
Article continues below advertisement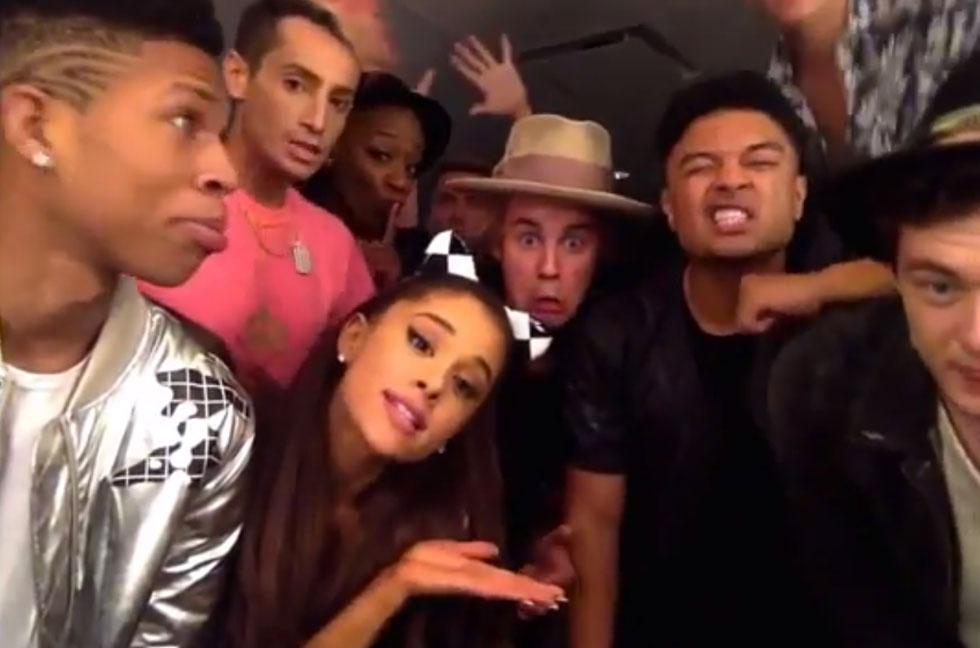 And it's good that Selena's got work on the brain and is seemingly unphased by that little video released by her ex, Justin Bieber, the same day! Justin and a few pals including Ariana and Frankie Grande, Alfredo Flores and Kendall Jenner put out a video in which they lip sync to Carly Rae Jepsen's "I Really Like You." Justin and Selena made a similar video in 2012 for Carly's first single "Call Me Maybe," but Selena was noticeably (and not surprisinlgy) absent this time given Jelena's current status.