PHOTOS
Mercedes 'MJ' Javid Shares Heartfelt Tribute To Her Father 2 Years After His Death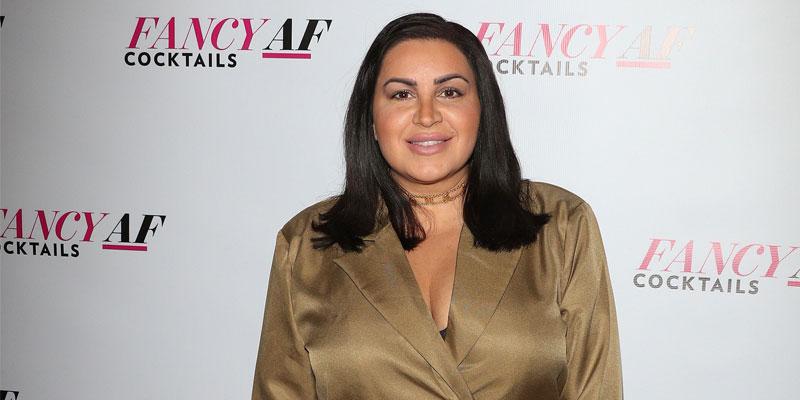 Mercedes "MJ" Javid is feeling her late dad Shams' spirit today. The Shahs of Sunset star paid tribute to her father on February 28 on the second anniversary of his death.
Article continues below advertisement
MJ, 47, posted an emotional tribute on Instagram where she remembered her father's legacy. Alongside a gallery of throwback photos of herself and Shams, she wrote, "Two years ago today ? you had to go away. You fought as hard as you could to stay with me and Mom."
Mercedes continued, "Although I am sad that you never got to hold your grandson in this lifetime, I know your beautiful mom, my grandma, was waiting for you in heaven with open arms to embrace you, once again." MJ welcomed her son Shams Francis in April 2019 and named him after her dad.
Article continues below advertisement
"Everyday with you was the BEST DAYS of my life and I'm so grateful that we had so many. You gave me EVERYTHING, you gave us baby Shams. Now I get to spend the rest of my days teaching him everything that you taught me. You are KINDNESS, you are LOVE," the Bravo celebrity scribed. "I love talking to you everyday, dad. I will keep striving to make you proud. Inshallah, in one hundred years, we will all meet again, where we will soar through the universe with your beautiful grandson, Shams Francis, at your side."
She concluded, "Many people ask me how to cope with a lost one, and I always say that that we do it by accepting God's plan, allow ourselves to gain strength and prospective on our new reality. Keep your legacy and memory alive by regaling stories everyday about all the beautiful ways you made our time together so precious. Love, your favorite daughter, M ❤️♥️❤️."
Article continues below advertisement
Shams' passing was shown on a season seven episode of Shahs of Sunset in 2018. MJ's father had suffered a stroke and several health issues before his death. In an October 2018 episode, MJ and her costar Reza Farahan spread Shams' ashes along the California coast.
"I just want to say thank you so much for being so cool and making me comfortable enough to come out to you," Reza, 46, cried while holding the box of ashes on the show. "And thank you for giving me this girl, because she rocks my world and I know that all of that personality comes from you."
Article continues below advertisement
In February 2019, Mercedes shared a sweet and heartfelt message on the first anniversary of Shams' passing. "A year ago today, his journey onto the after life began. He ran into the arms of his mother in heaven, as he skipped free, and unencumbered," she wrote at the time on Instagram. "He is definitely present in me every single day in my spirit, actions and words. I will always strive hard to possess his LOVE, compassion, generosity, bravery, intellect, street smarts and common sense. He was a do-er. I make it my legacy to help people the way he did."