PHOTOS
OK! Exclusive: Rumored Bachelorette Winner Shawn Booth Was 'Flirty And Touchy' With Another Woman Despite Possible Engagement To Kaitlyn Bristowe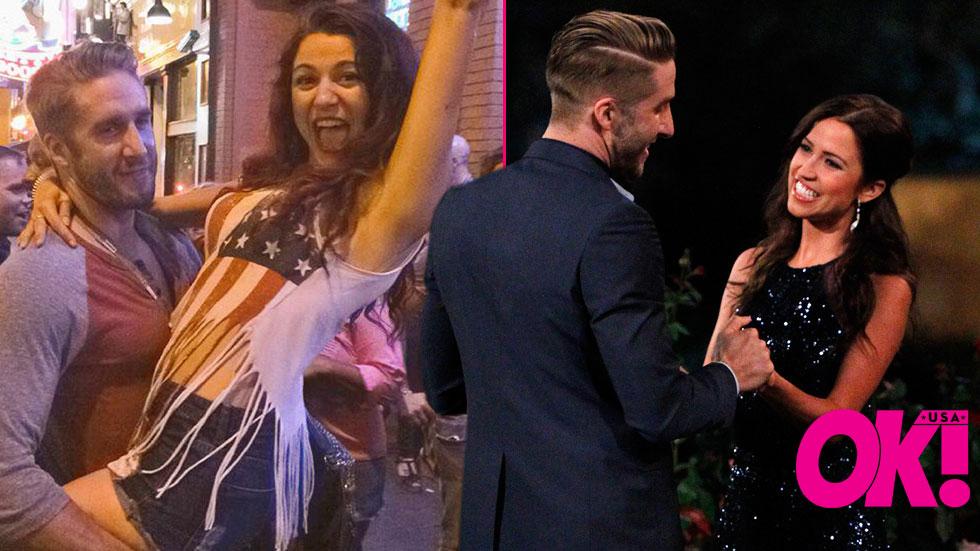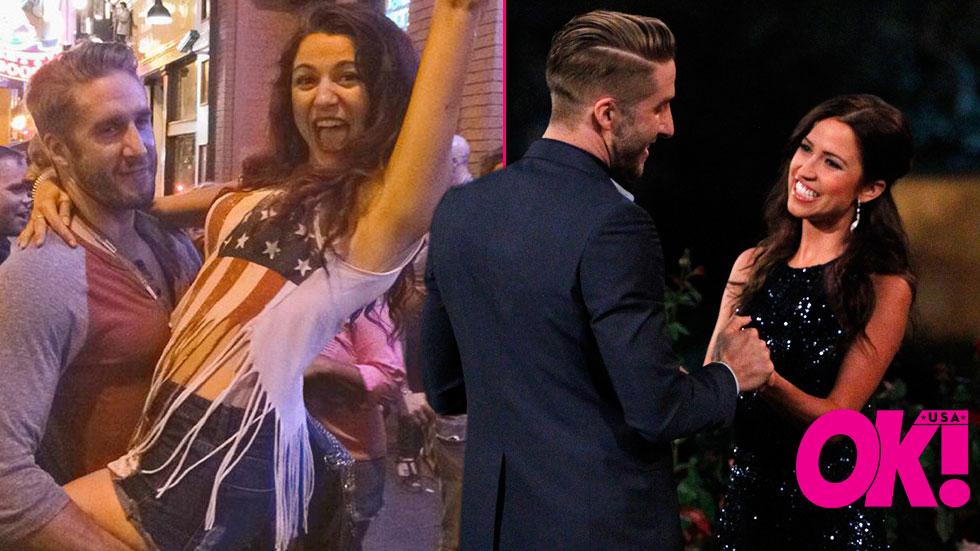 Could Kaitlyn Bristowe and Shawn Booth be the latest couple to fall victim to The Bachelorette curse before the season even ends? Only days after Kaitlyn possibly revealed this season's winner on Snapchat by posting a photo of her in bed with Shawn, the fan favorite was photographed holding country singer Bri LoBue during a booze-filled night out! The songstress exclusively opened up to OKMagazine.com about her encounter with the "flirty" reality star.
Article continues below advertisement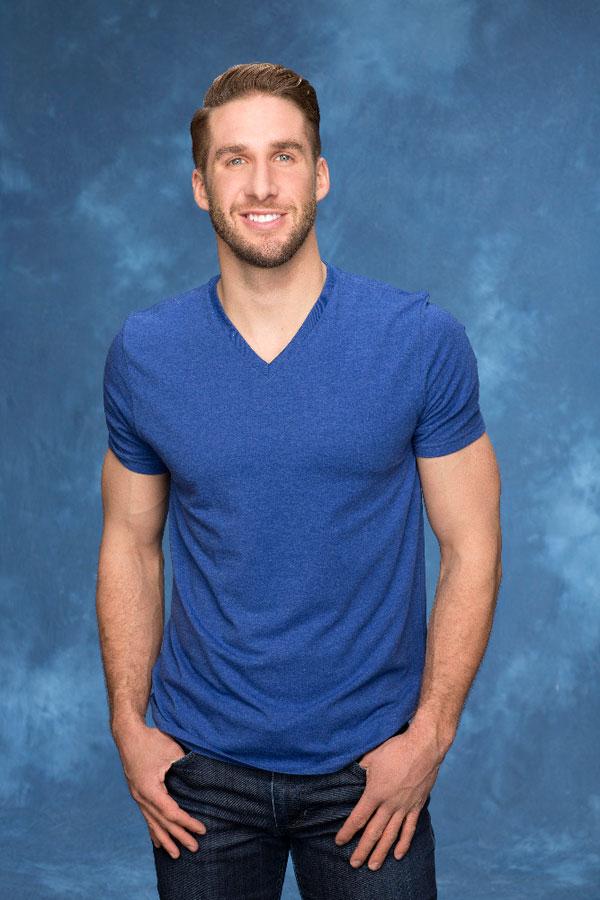 In Nashville for the 2015 CMA Music Festival, the country singer met The Bachelorette contestant outside of the club Honky Tonks at 3:30 a.m. on June 15. "We see this guy surrounded by a group of girls who is clearly pretty drunk," Bri said of the personal trainer. "He approaches me and he's just talking, being very touchy, flirty."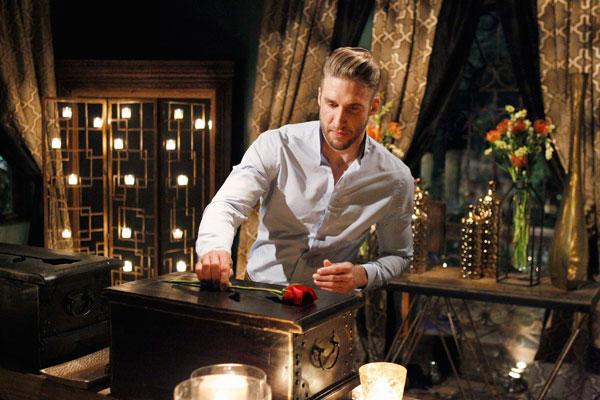 After complimenting her American flag shirt, Shawn insisted on taking a photo with the brunette. "I thought this was a random, attractive drunk guy who wanted to take a picture with me and was being flirty and touchy," Bri explained, as she was unaware that Shawn was actually a contestant on the dating show.
Article continues below advertisement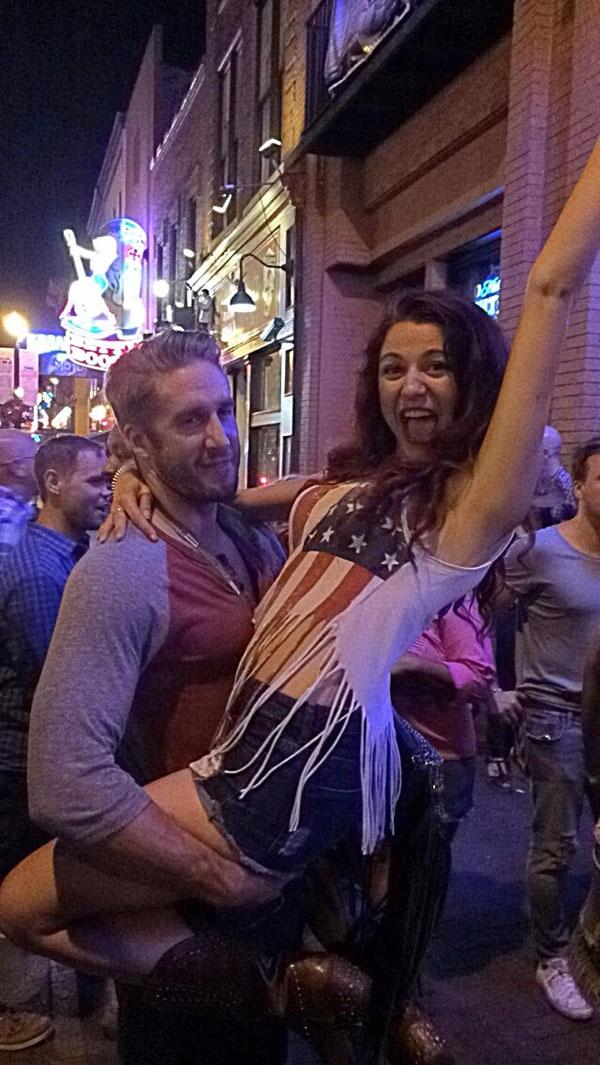 "I go to just put my arm around him," Bri said of the steamy shot. "He scoops me up and wants me to straddle him."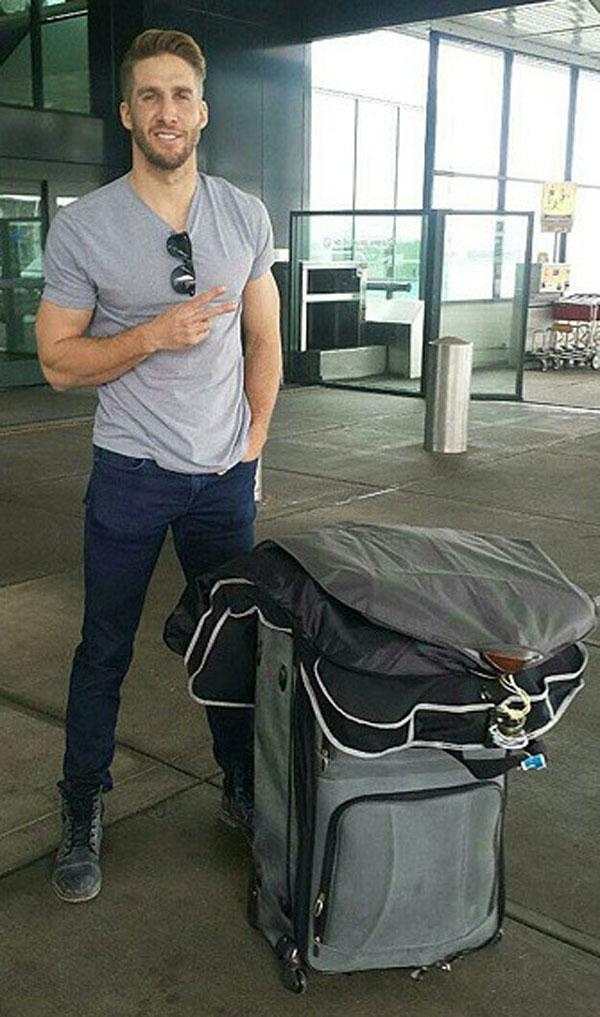 Article continues below advertisement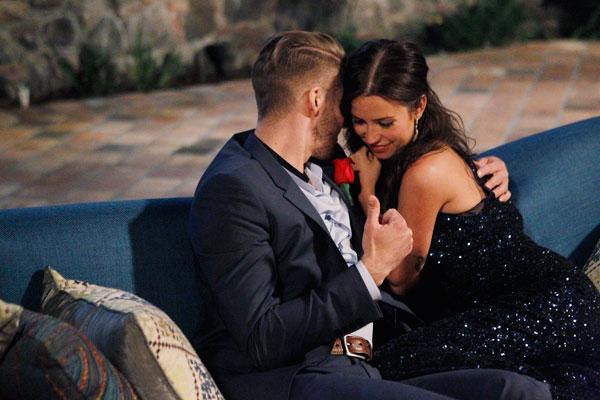 But Bri wasn't the only woman the ABC star tried to get cozy with that evening. "We had spoken to another two girls afterwards who said they were talking to him and he was kind of doing the same thing," she said. "They bought him drinks. He was at the club for hours."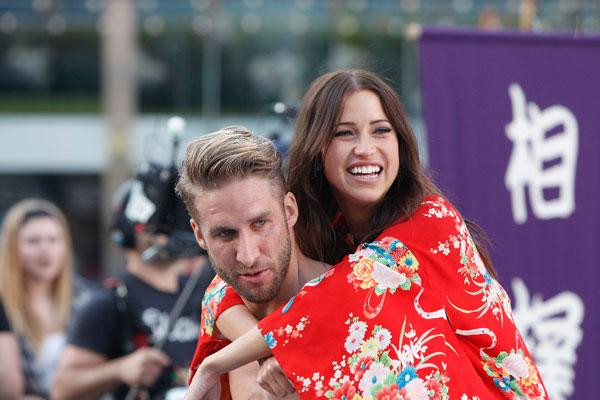 Even though Shawn didn't ask for Bri's number, she was "shocked" to learn that the suitor could possibly be engaged. "He wasn't acting like someone who was in a fresh new relationship or definitely not engaged," she said.
Article continues below advertisement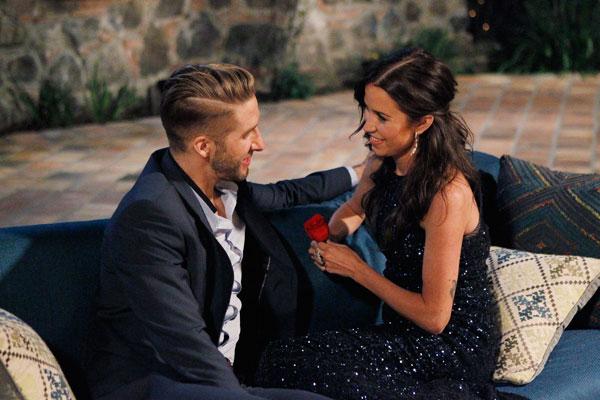 When asked if she thinks the rumored couple will last, she responded, "I would say no. I wouldn't want to wish them anything bad, but if that's how he celebrates his engagement, that's not a good sign. If I were the fiancée, I wouldn't appreciate that sort of celebration."