PHOTOS
Snooki Reveals All On Her Honeymoon Plans, Her First Dance, And Her Kids' Role in Her Wedding on Vh1's Big Morning Buzz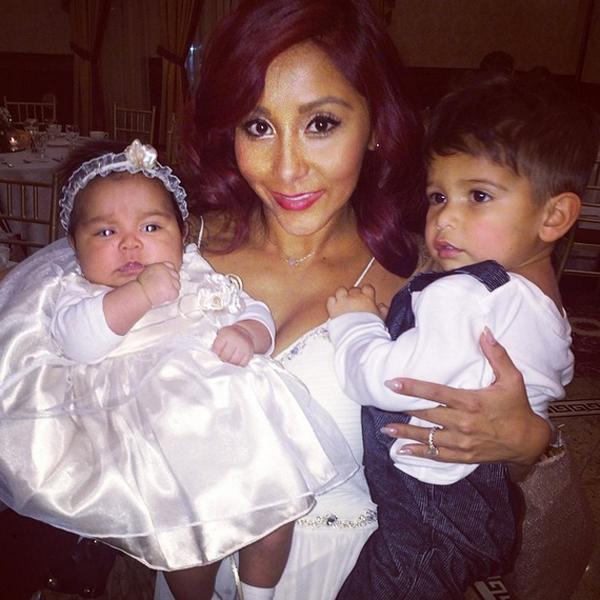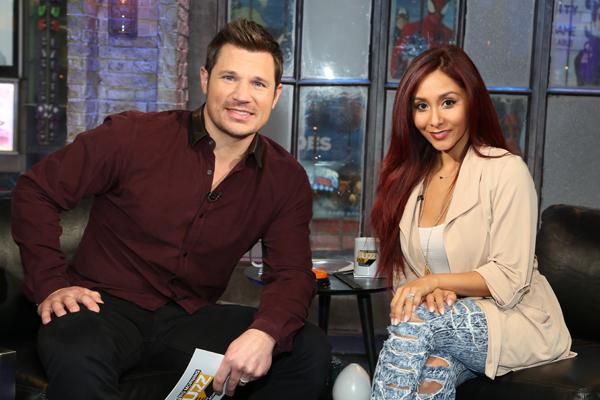 Snooki, now officially known as Nicole 'Snooki' LaValle since she got married on November 30th, is loving the newlywed life. Nicole dropped by Nick Lachey's show, Vh1's Big Morning Buzz Live, to discuss her new line of perfumes, and she also revealed even more details about her Great Gatsby-themed wedding!
Article continues below advertisement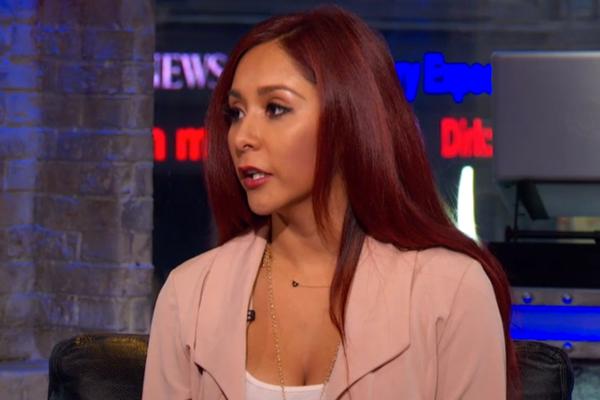 First things first, Nicole told Nick what it's like with a new husband—and a new name! "I'm trying to figure out my new signature now," Nicole said of ditching Polizzi for LaValle. "It's a little weird. But I felt like I was married before. We had two kids and we live together, so…"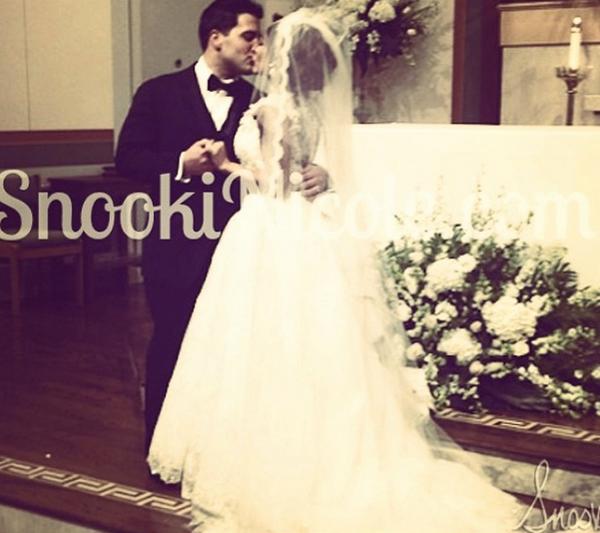 Nicole also revealed more about her two gorgeous gowns she wore to the wedding—she opted for a traditional ballgown for the ceremony and a more Gatsby-inspired dress for the reception.
Article continues below advertisement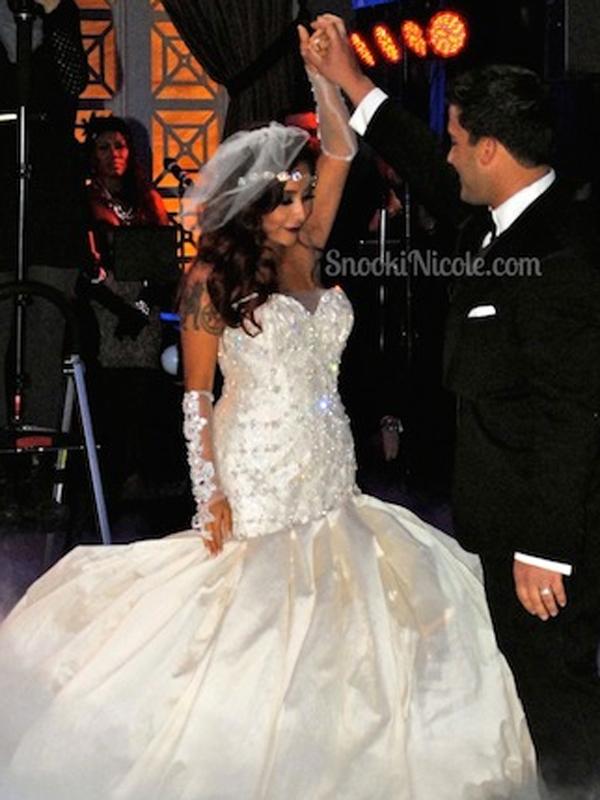 "My reception dress was more Gatsby. The skirt came off so when I was dancing I didn't have to lug the whole thing," she said of this gorgeous fit-and-flare.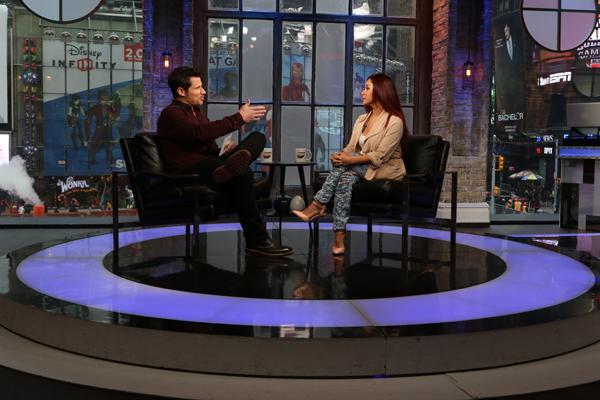 Nick asked Nicole what song she and Jionni had their first dance to, and Nicole revealed that it was to Lana Del Rey's "Young and Beautiful" from the movie's soundtrack! "We did the whole Gatsby soundtrack at the wedding," she said.
Article continues below advertisement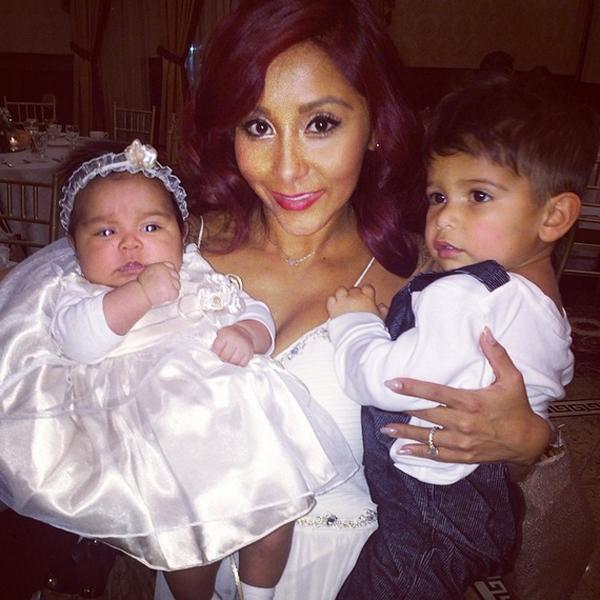 And of course, the couple's two children were a major part of their big day. Nicole revealed that Lorenzo walked down the aisle while his two-month-old sister, Giovanna, was wheeled down in "a beautiful wagon holding a sign that said 'Daddy, here comes mommy." Nicole also said that Lorenzo picked his nose the whole way down! Ha!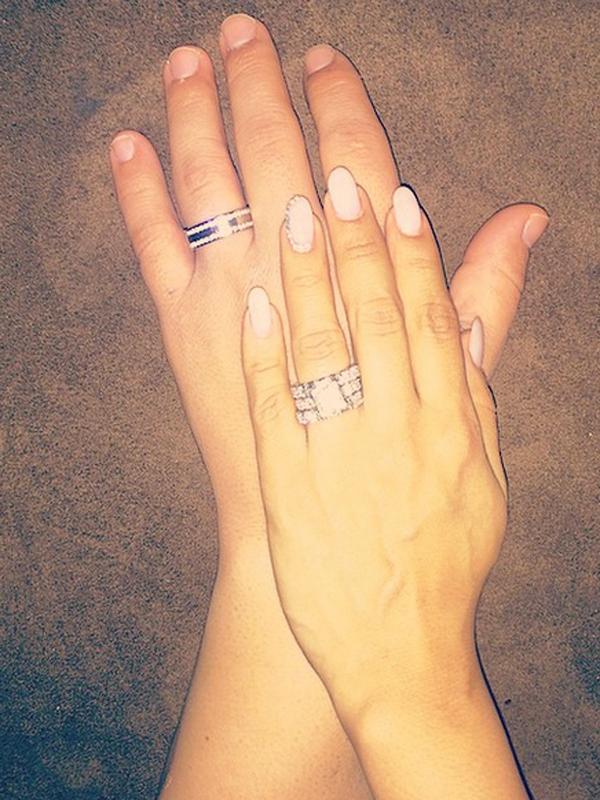 As for what's next for these newlyweds, aside from wedded bliss? There are no plans for the LaValles to honeymoon anytime soon since Nicole is still nursing and can't leave the kids, but they might take a honeymoon over the summer. "Maybe somewhere tropical," she said. "I just want to be naked on the beach somewhere!"
You can watch all of Nicole's interview on Big Morning Buzz right HERE!
Be sure to check out Snooki & JWoww Wednesdays at 10pm on MTV for more details on Snooki and Jionni's wedding! What do you think of all the little details at Nicole and Jionni's wedding? Did you like her wedding gowns and her theme? Tweet us @OKMagazine.