PHOTOS
Party's Here! Snooki and Jwoww Hang Out in Miami for Snooki's Bachelorette Weekend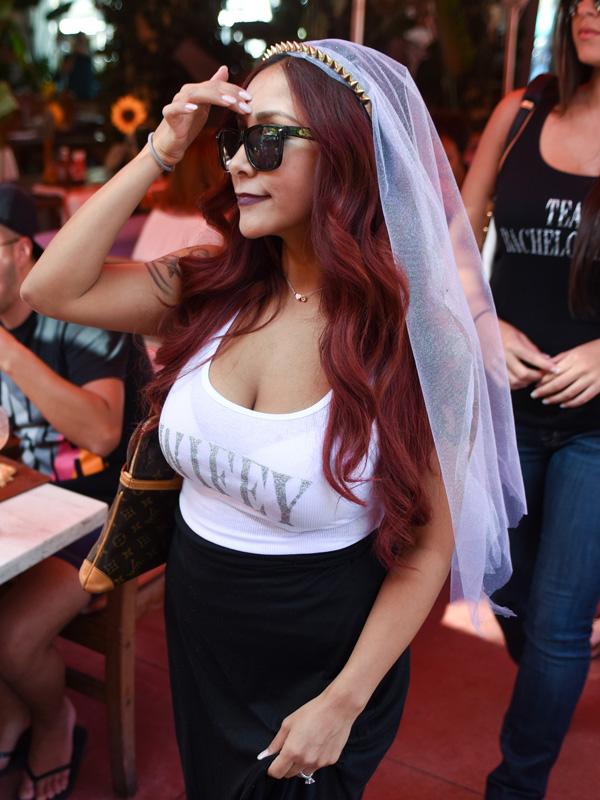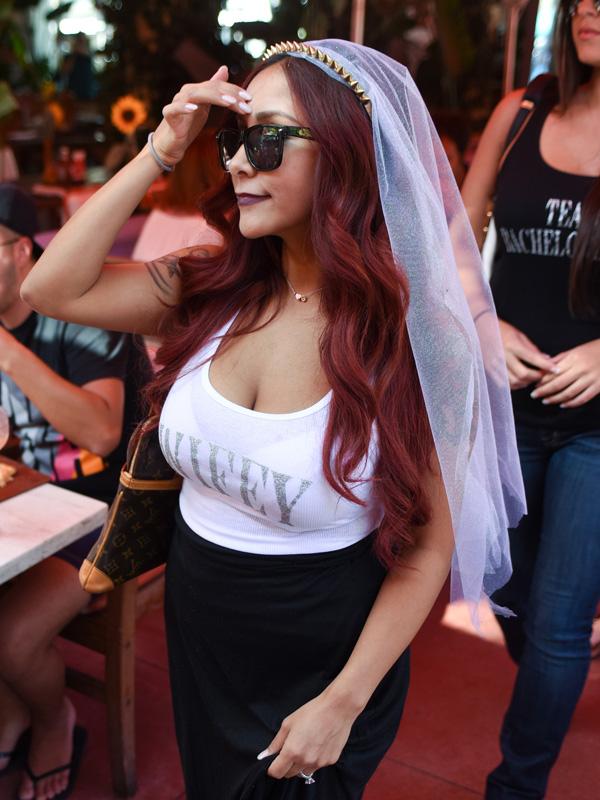 Article continues below advertisement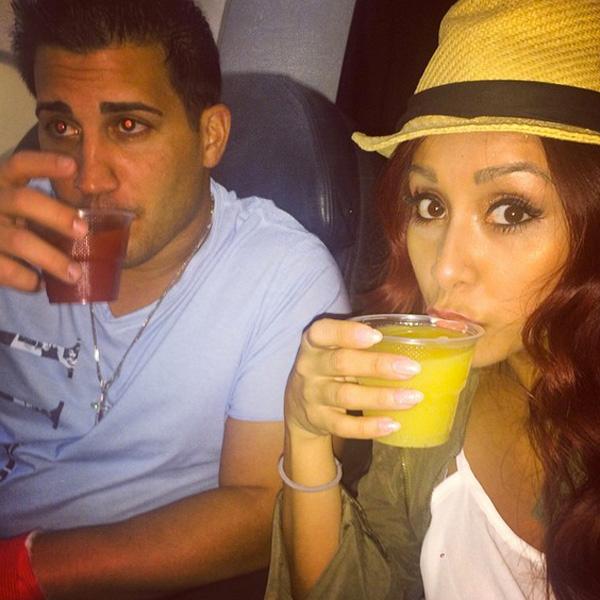 But it isn't only the bride who's having the fun! Nicole's fiance Jionni LaValle's bachelor party is simultaneously taking place in Miami, but, as Snooki said along with this Instagram pic, "after we land, we don't know each other." Got it.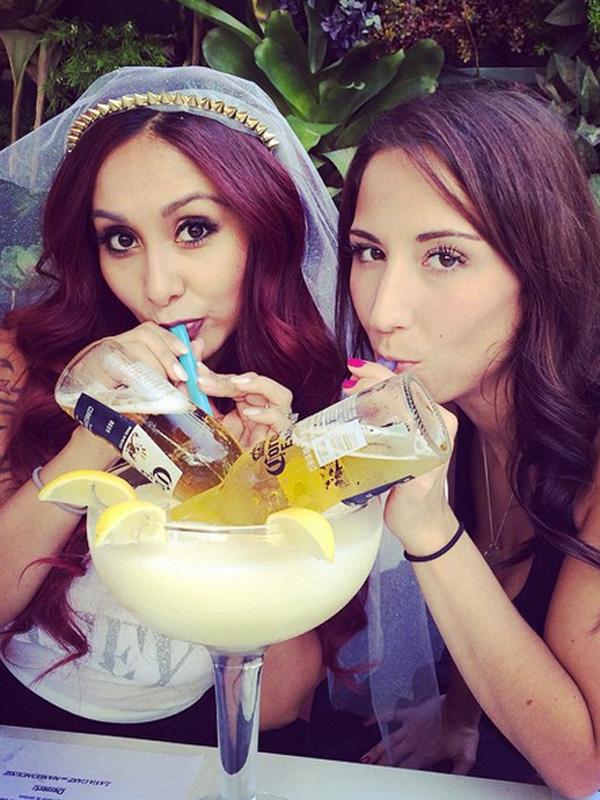 Nicole is joined in the Sunshine State by her bridal party, including her Maid Of Honor—who surprisingly isn't Jenni! Jenni told us, "I am a bridesmaid. Nicole's girlfriend that she grew up with is her Maid of Honor."
Article continues below advertisement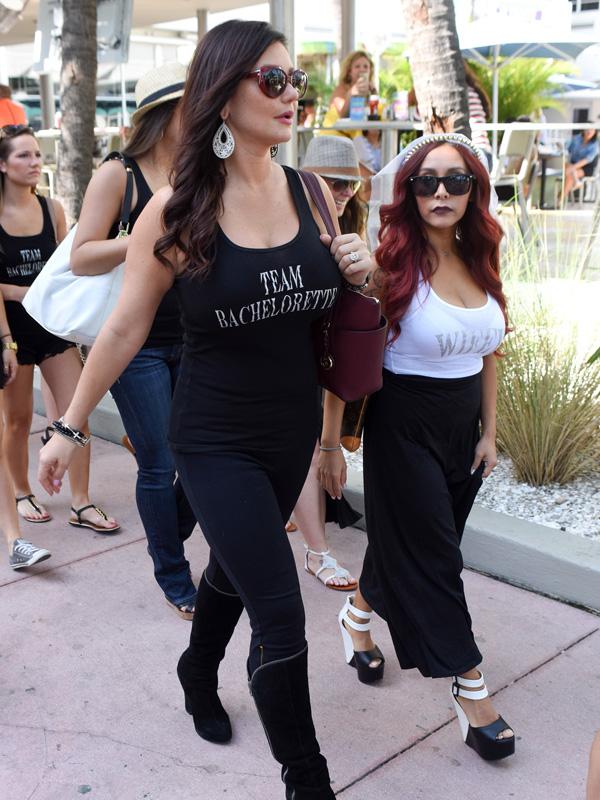 And Jenni is wearing her title loud and proud. Snooki rocked a white "wifey" shirt and a veil that she made herself, while Jenni and the rest of the girls wore black t-shirts that represented for "Team Bachelorette."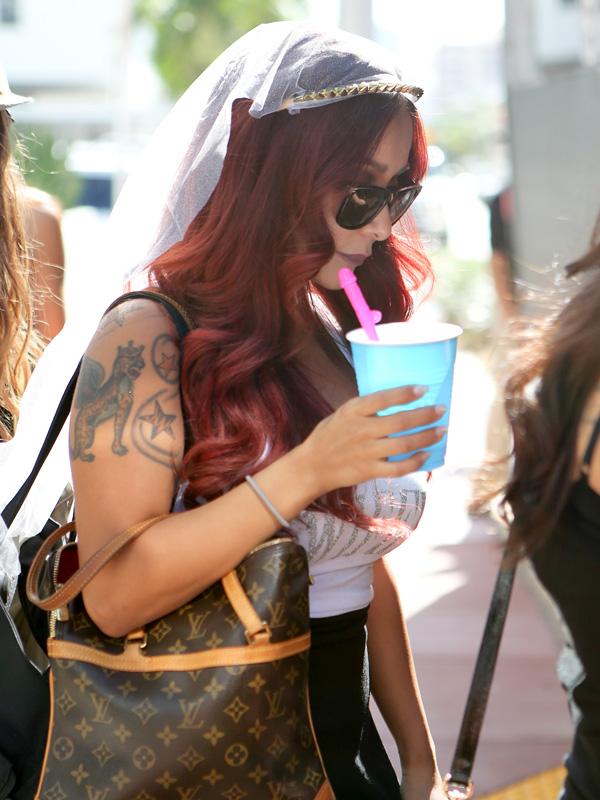 And even though she's got two kids now, Snooki will still let loose at her bachelorette party. Nicole told us, "Even though we're moms doesn't mean we're dead. We still have fun but definitely not the crazy fun that we used to have because I'll die. My body can't handle that anymore."
Article continues below advertisement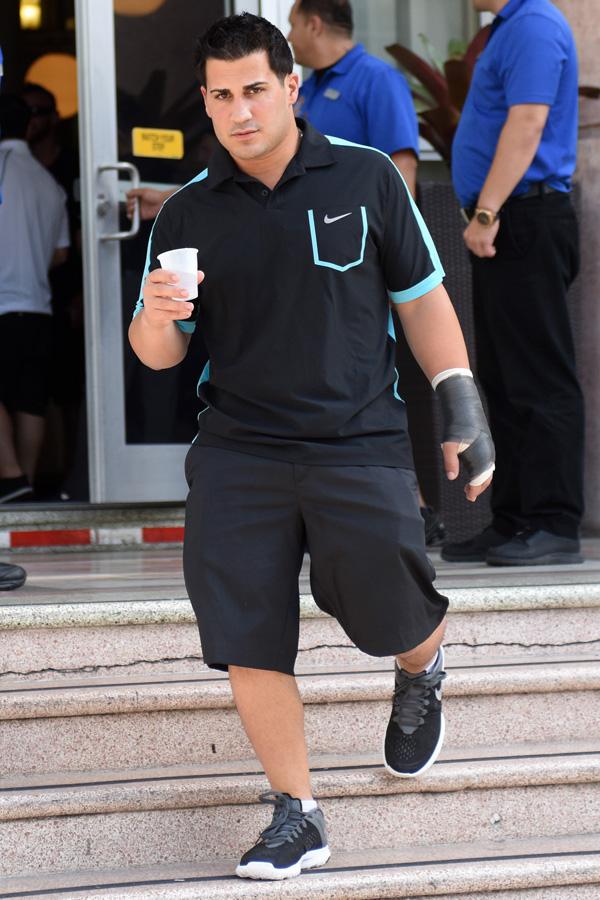 Nicole also revealed that Snooki & Jwoww's current season is still filming, and that MTV's cameras will be there for this weekend's joint bachelor/bachelorette parties. "Jionni and Roger will probably go a little nuts for the bachelor party," she said.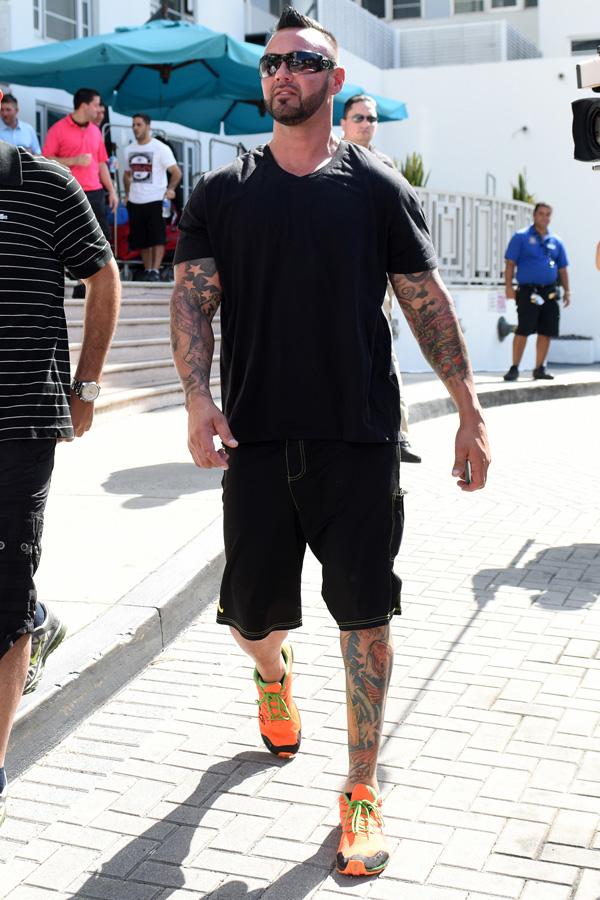 So if both parents are in Miami, where are the kids? We assume that the LaValle kids are with his mom in New Jersey for the weekend, while Jenni and Roger left their daughter, Meilani, in the trusted hands of a nanny.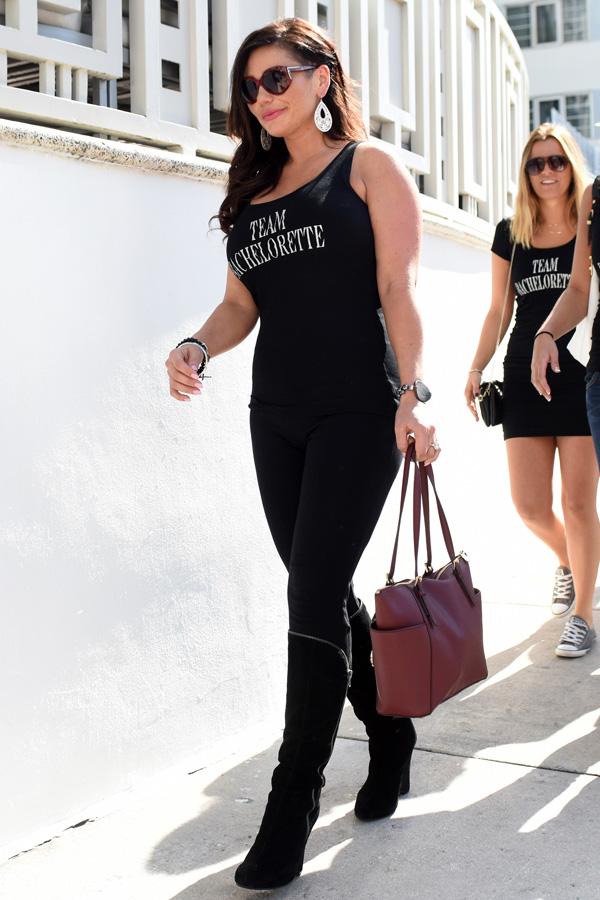 Nicole has also revealed that her wedding is in the month of November, so it's coming soon! And it's been just two months since she gave birth to Giovanna and four since Jenni had her daughter Meilani, so we're super impressed with how quickly those girls got back into wedding shape. Can't wait to see the wedding play out on TV!
Are you excited to see Nicole and Jionni's wedding on TV? Tweet us @OKMagazine.