PHOTOS
Snoop Dogg Going On 'Red Table Talk' To Address Gayle King Controversy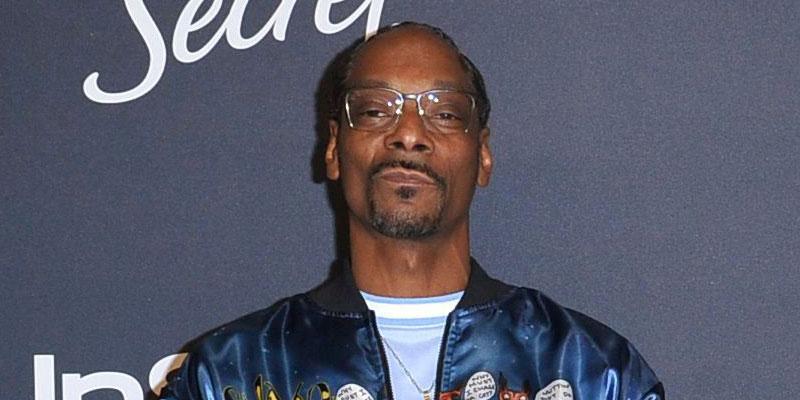 Snoop Dogg will make an appearance on Jada Pinkett Smith's Red Table Talk on Wednesday, February 26 to discuss the heated feud he had with Gayle King. The rapper went off on the journalist after she questioned WNBA star Lisa Leslie about the late Kobe Bryant's complicated legacy during a recent interview. Snoop decided to publicly apologize to Gayle, and she accepted his apology.
Article continues below advertisement
Red Table Talk teased Snoop's upcoming interview on Instagram on Friday, February 21. "@snoopdogg is coming to @redtabletalk Wednesday, February 26th to have an in-depth and insightful conversation about The Culture of Disrespect Between Black Men and Black Women. Join us," they captioned a photo of Snoop at the table. "What Gayle did was wrong AND what he did was wrong too. Interested to hear this conversation," one fan wrote in the comments section. "Oh snap the fact he's even coming to the table shows growth," another person added. "Y'all out here doing the GOOD work! This is a desperately needed topic. Can't wait to hear what everyone has to say," a third person noted.
As OK! readers know, Snoop lost his cool after he caught wind of Gayle's interview with Lisa. During the sit-down, Gayle questioned Lisa about Kobe's 2003 sexual assault charges, which were later dropped. "It's been said that his legacy is complicated because of a sexual assault charge that was dismissed in 2003, 2004. Is it complicated for you, as a woman, as a WNBA player?" Gayle asked Lisa. "It's not complicated for me at all. I just never see, have ever seen him being the kind of person that would be... do something to violate a woman or be aggressive in that way. That's just not the person that I know," Lisa replied.
Article continues below advertisement
Snoop went on a lengthy rant against Gayle once the interview aired. "Hey Gayle. F**k you. Kobe was our superhero. How dare you try to tarnish my f**kin' homeboy's reputation," he said, before warning her to "back off b***h before we come get you."
The Long Beach native realized he was out of line with his response and proceeded to publicly apologize to Gayle on Instagram. "Top of the morning! Big Snoop Dogg coming at you live and direct with a message. Two wrongs don't make no right. When you're wrong, you gotta fix it. So with that being said: Gayle King, I publicly tore you down by coming at you in a derogatory manner based off emotions... me being angry at questions that you asked," Snoop said in a video.
Article continues below advertisement
He continued, "Should have handled it way different than that. I was raised way better than that. So I would like to apologize to you publicly for the language that I used and calling you out of your name and just being disrespectful. I didn't mean for it to be like that. I was just expressing myself for a friend that wasn't here to defend himself. A lot of people look up to me and they love me and they appreciate me, so I want to let them know that anytime you mess up, it's okay to fix it, it's okay to man up and say that you're wrong. I apologize. Hopefully we can sit down and talk privately."
Gayle accepted Snoop's apology and explained that she was simply trying to do her job on February 14. "I accept the apology and understand the raw emotions caused by this tragic loss. As a journalist, it is sometimes challenging to balance doing my job with the emotions and feelings during difficult times. I don't always get it perfect but I'm constantly striving to do it with compassion and integrity," Gayle said in a statement given by CBS spokesperson Samantha Graham.
Will you watch Snoop's Red Table Talk interview? Sound off in the comments below!