PHOTOS
Tarek El Moussa Tells All On The 'Lowest Points Of My Life' In Emotional Post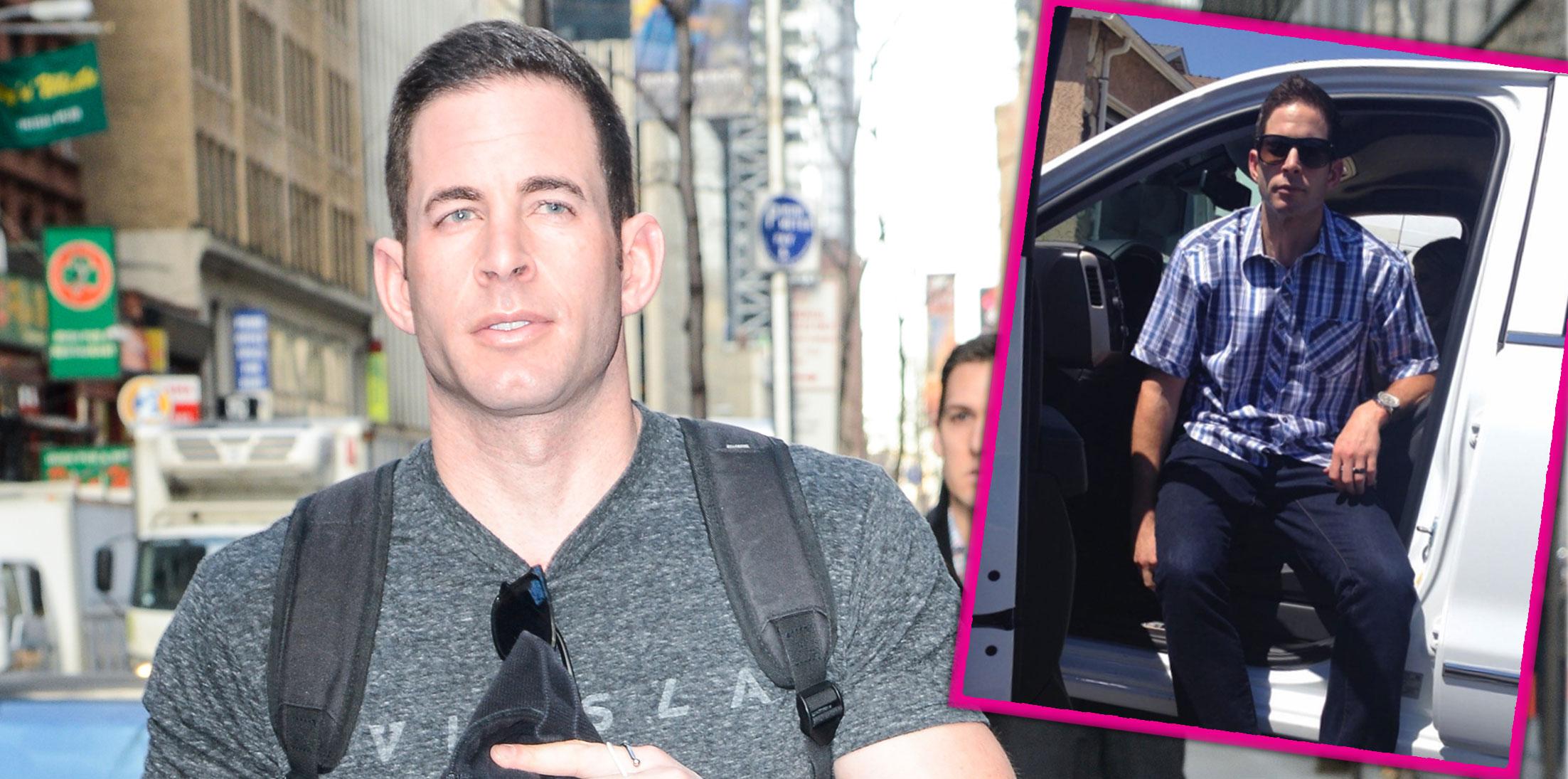 Tarek El Moussa has been through his share of problems over the past few years, from multiple health scares to a very public divorce from his wife Christina El Moussa. And in an emotional Instagram post, the Flip or Flop host has gotten brutally honest about the toll it took on him — even admitting that at one point, he "wanted to quit." Click through to see Tarek's post and the shocking photo that captured his "lowest point" in life.
Article continues below advertisement
"NOT embarrassed to share!!!" Tarek captioned this photo of him sitting on the edge of his car's driver's seat. "This was one of the absolute lowest points of my life!!"
"After beating cancer twice I had a horrific back injury," Tarek explained. Back in 2013, Tarek was diagnosed with thyroid cancer. That same year, he was diagnosed with testicular cancer as well.
Article continues below advertisement
"Over the course of 10 months I lost 50 pounds from all the pain meds which prevented me from wanting to eat and I was nauseous all the time," Tarek wrote. "I remember those days...in this photo I'm pale white....eyes are black.... and I was 169 pounds!! My clothing didn't fit and it looks like I'm wearing drapes!"
"This photo is a reminder than anything is possible with hope. While I went through this it was the first time in my life I wanted to quit!" Tarek admitted. In the summer of 2016, Tarek was spotted leaving his family home with a gun, alarming his wife Christina, who called the cops. Months later, the couple announced their split.
Article continues below advertisement
"Thank god I didn't...or I wouldn't be standing tall today!! Reminder everyone, anything is possible! You just have to believe! T," Tarek finished.
What do you think of Tarek's post? Sound off in the comments below!