PHOTOS
10 Things To Know About Teresa Giudice's Life In Prison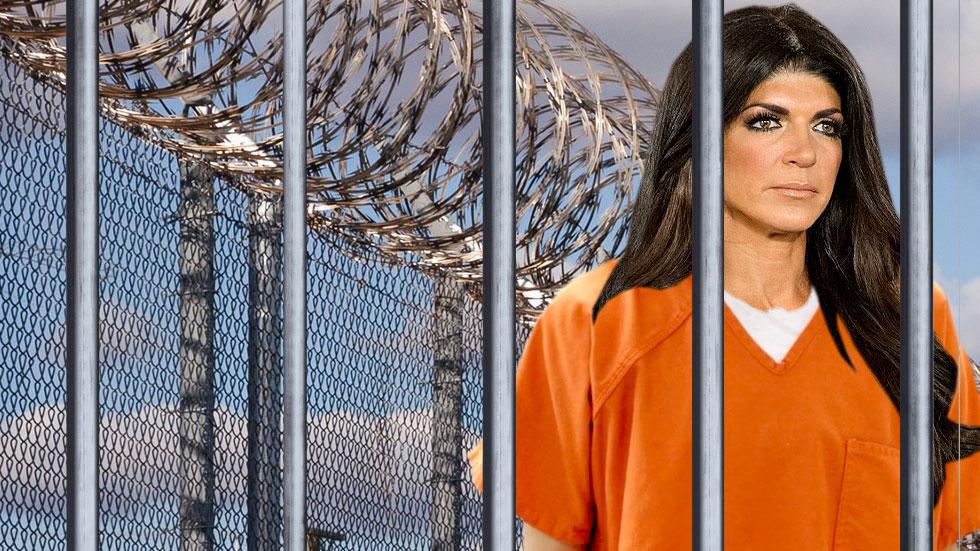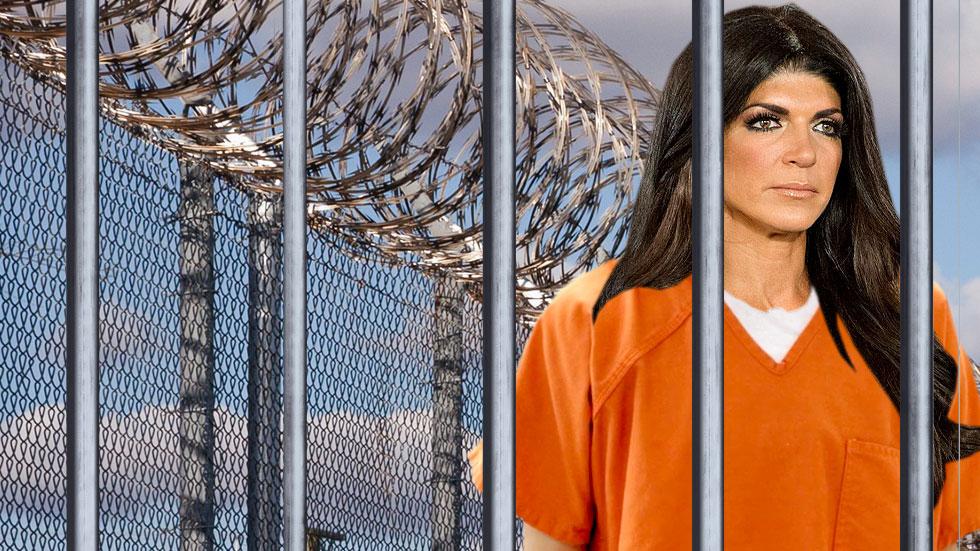 Week after week, fans watched Teresa Giudice live a life of luxury, dote on her four daughters and fight with her costars on the Real Housewives of New Jersey. But with the Bravo star behind bars, it isn't easy keeping up with the hot-tempered housewife! Here, find out how Teresa is doing behind bars so you won't miss a beat of the fan-favorite's life!
Article continues below advertisement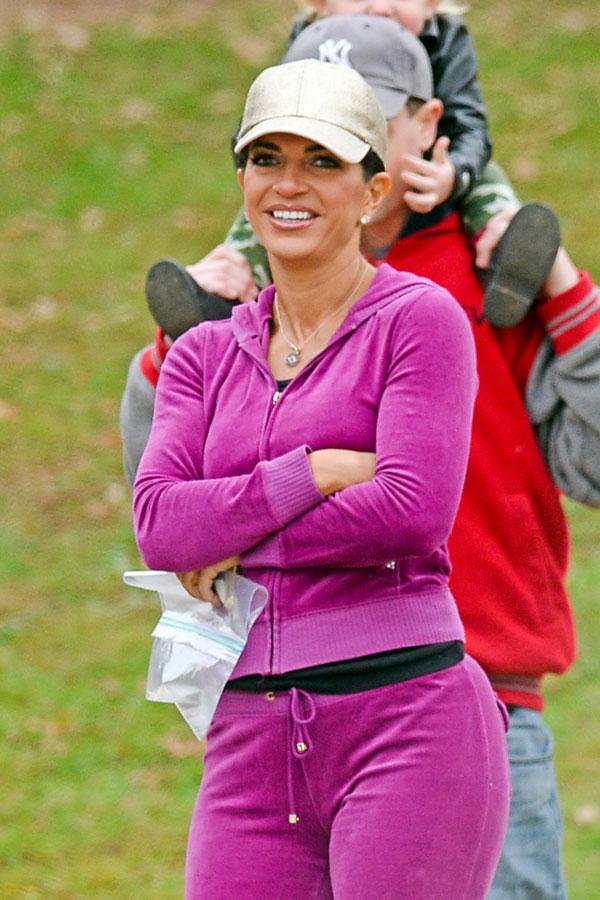 Teresa may be known for fighting with her costars, but there is no drama with her new friends in the slammer! "Teresa's making some really strong connections with fellow inmates," a source told OK! magazine. "She wasn't expecting that."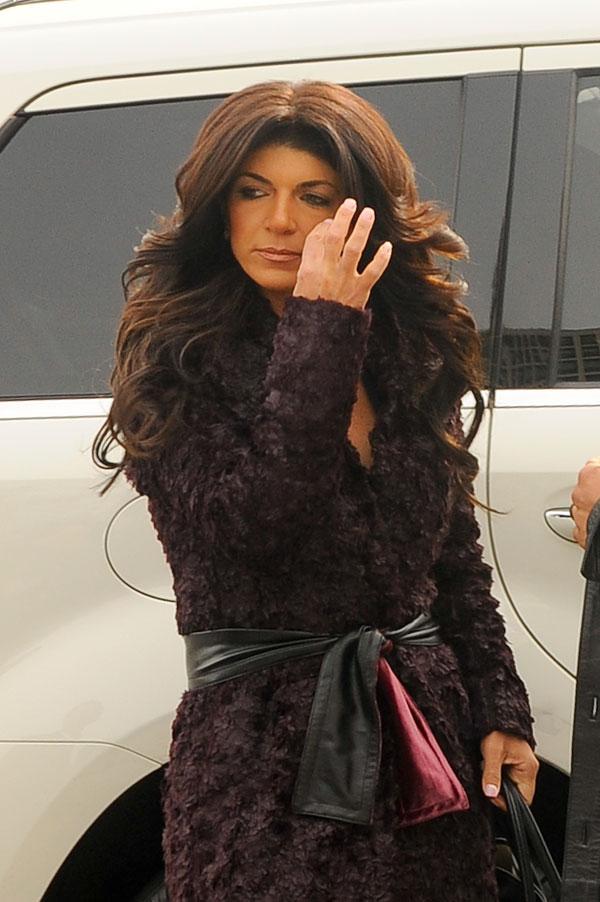 The reality star is keeping busy by attending group therapy classes, where Teresa and other inmates, "talk about their issues, why they're there, and what they can do to educate themselves on financial matters." Hopefully Teresa is studying up!
Article continues below advertisement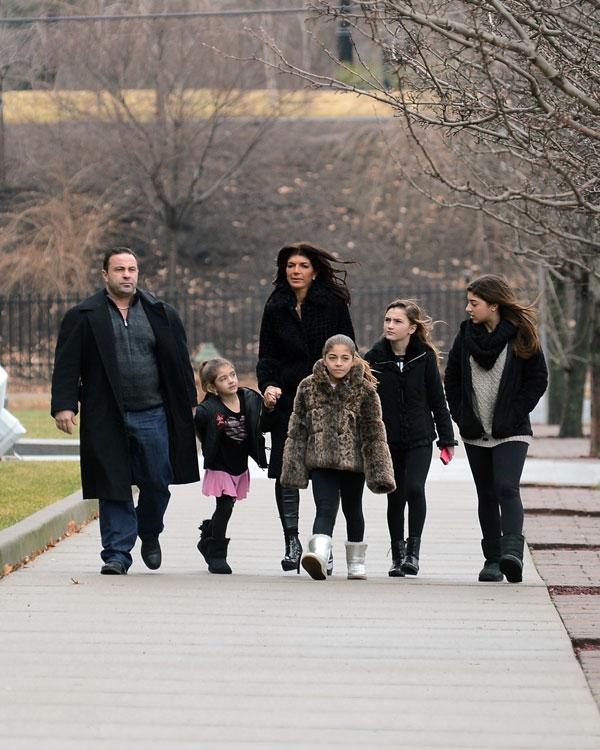 Although Teresa has a lot to keep her busy, she can't help but cry over missing her four daughters Gia, 14, Gabriella, 10, Milania, 8, and Audriana, 5. "She has days when she misses the kids and her home routine, and she breaks down," the insider said.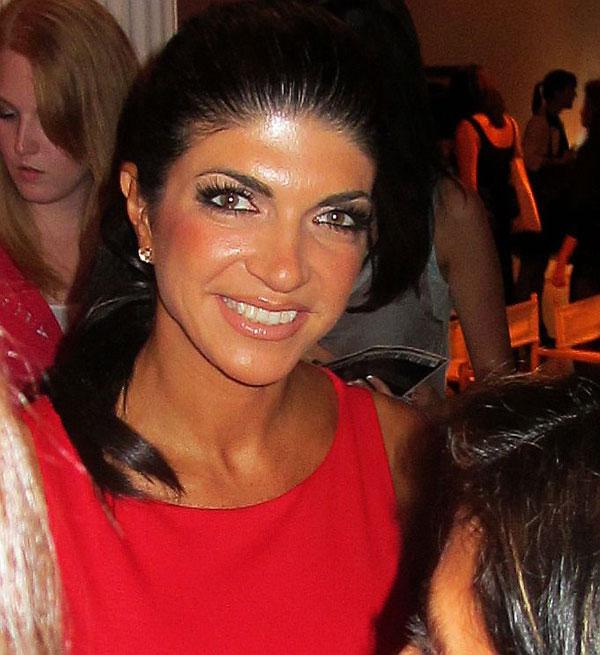 Article continues below advertisement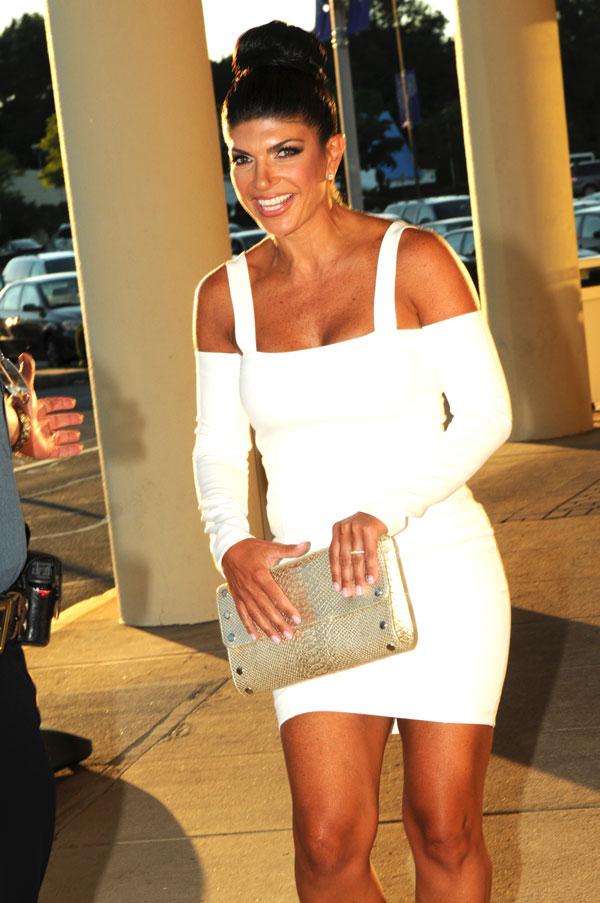 Teresa is known for her strong personality – and now she's buffing up physically! The reality star spends most of her days in the gym. "She's getting in the best shape of her life," a source told reports. "Every night she hits the gym and has been asking friends to send her workout videos." Her costars better not mess with Teresa when she's released from the slammer!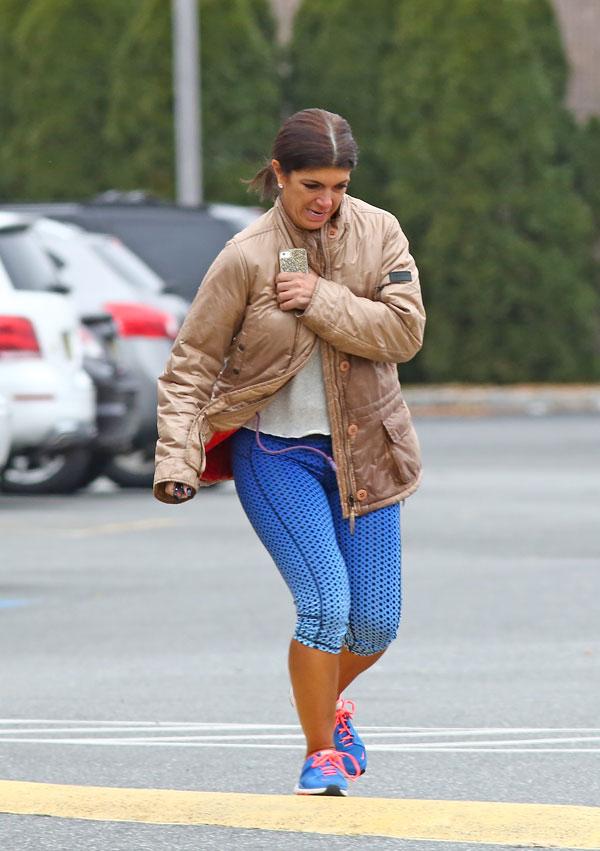 Used to living a life of luxury, Teresa is forced to endure unsanitary living conditions behind bars. "For the inmates that are sleeping in the top bunks in the dorms downstairs at Danbury, they are sleeping with pipes that had ripped coverings," former inmate Beatrice Codianni told RadarOnline.com. "Most pipe coverings contain fiberglass and when people breathe it in, it can be extremely hazardous."
Article continues below advertisement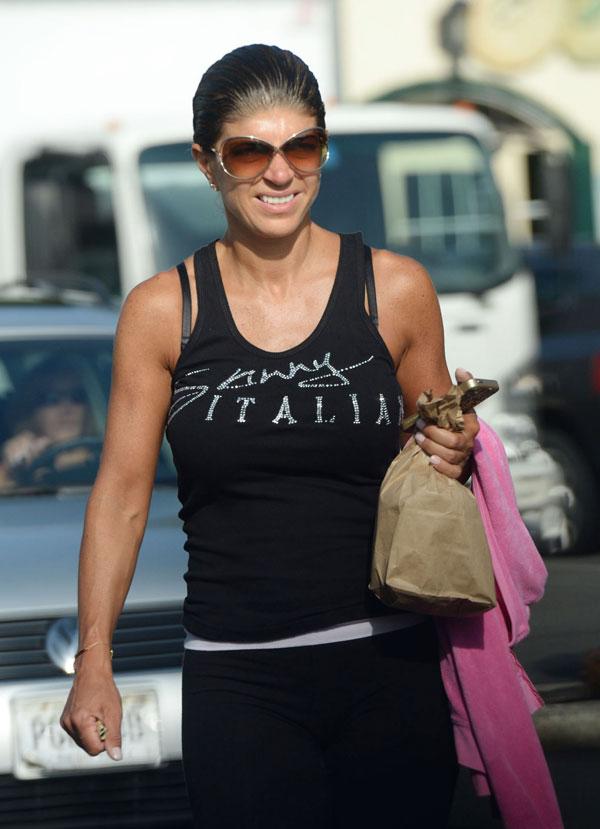 Beatrice also revealed that life in the slammer is extremely strict! "You are told when to eat, when not to eat, you are told when you can use the phone, what to wear and when you can have visits," she told the website. "Some of the staff are on power trips and a lot of staff members were ex-military, so they have that kind of mindset."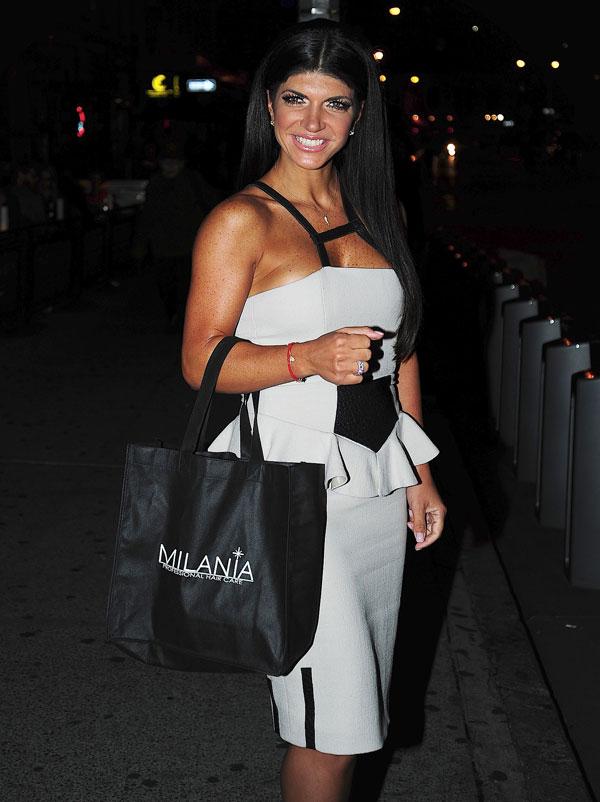 Despite the strict staff, another former Danbury inmate revealed to RadarOnline.com that the Garden State gal's facility allows inmates to go on walks and picnics! "It's a very open atmosphere compared to a traditional prison," an insider told the website. "There aren't even bars on the cell doors!"
Article continues below advertisement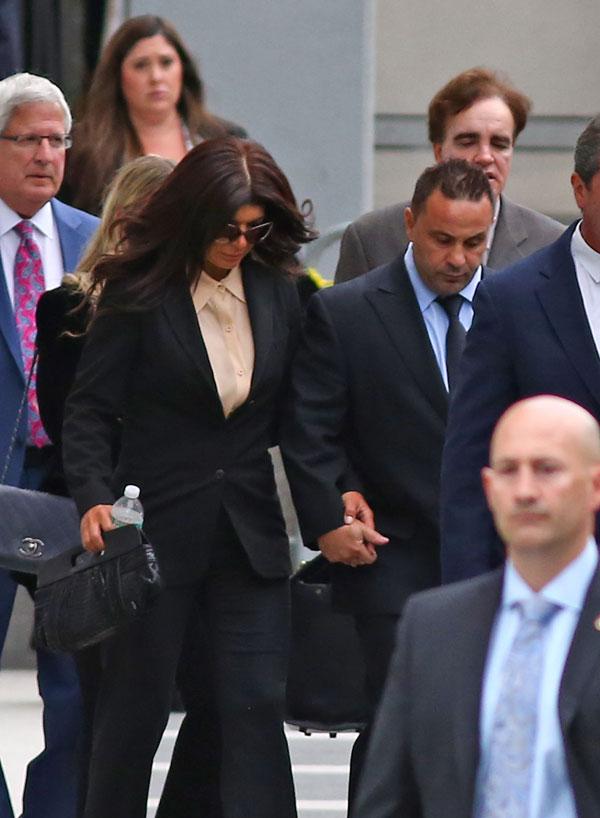 Unable to reach out to family and friends whenever she wants, Teresa has been channeling her emotions in her diary. Reports claim that the diary includes her fears that her husband Joe Giudice is cheating on her, the pain she feels from missing her daughters, and her hope to return to RHONJ.
Screen Shot 2015-03-17 at 2.48.53 PM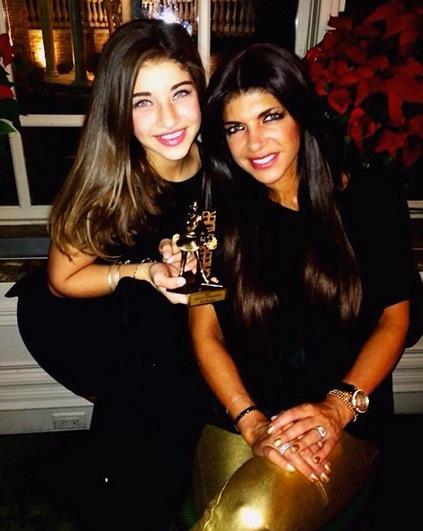 While Teresa's daughters can't visit everyday, she does talk to them all the time! Gia told reporters, "We can talk to her on a daily basis and we have access to e-mailing her whenever we want. So that's amazing. It definitely helps with like coping with missing her and stuff."
OK1315_Device.pdf