PHOTOS
The Bachelor Recap: Ashley S. Continues To Act Bizarre, The Contestants Go Tractor Racing In Bikinis & More OMG Moments!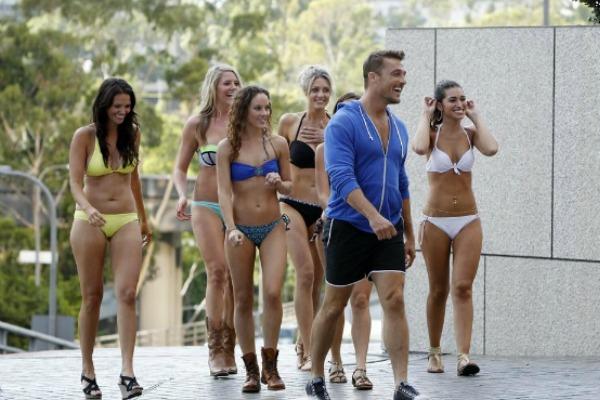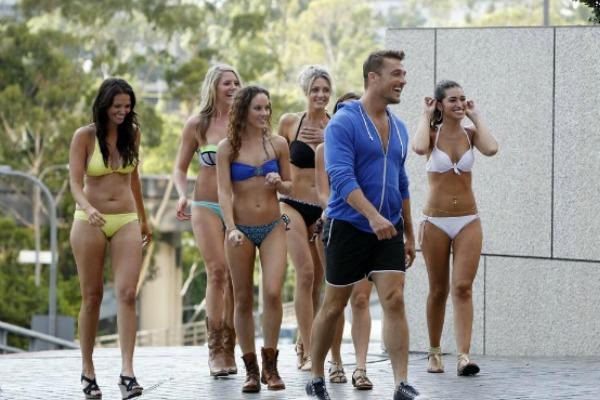 Only two episodes in, and season 19 of The Bachelor with Chris Soules is already gearing up to be the most talked-about season in history!
From Ashley's wacky behavior to Mackenzie's possible diss towards Chris, check out the top moments from episode two that will make your jaw drop!
Article continues below advertisement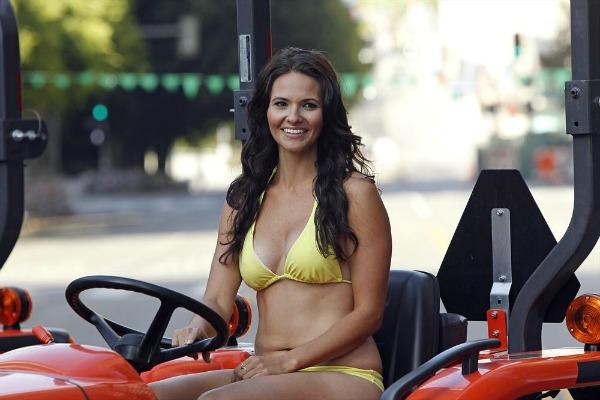 Last week ended off with Kimberly going back inside the mansion to speak with Chris after he sent her packing. She explained to him, "I feel like I didn't get the chance to talk to you tonight. I don't want this opportunity to slip through my fingers." After discussing it with host Chris Harrison, he decided to let Kimberly stick around so he could get to know her better. And although Kimberly was ecstatic, the other girls weren't.
The Bachelor Recap: 10 OMG Moments From The Season 19 Premiere
137217_7664_pre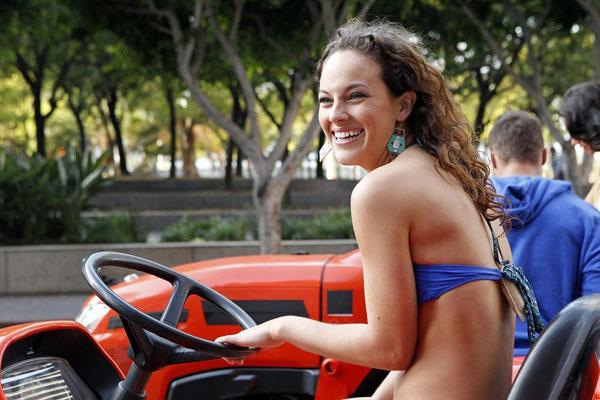 When the time came for their first group date with Chris, the women geared up for bikini-clad tractor racing! Although Ashley I. won the prize and got one-on-one time with The Bachelor, he chose Mackenzie to finish off the date with. So what were their conversation topics? That would involve Mackenzie telling him that she likes big, prominent noses like his. She even asked him if he believes in aliens. "I've never had that conversation on a first date," he said in his confessional. "She's telling me she likes big noses… Fact that she's talking about aliens on a first date does raise a few red flags for me." Regardless of the weird conversation topics (and possible diss?), the duo bonded when she told him about her one-year-old son, and Chris gave her a rose.
Article continues below advertisement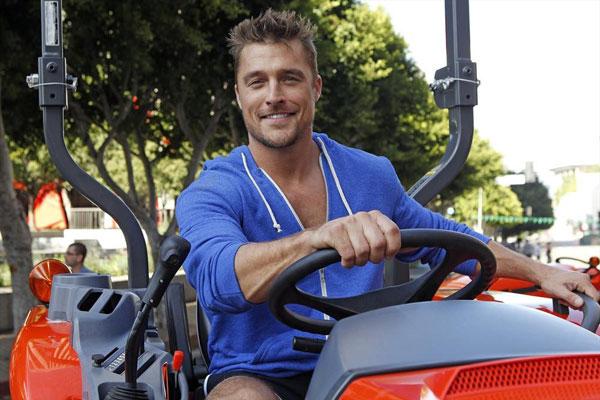 The first one-on-one date of the season was awarded to Megan, and while we doubted their possible connection when we found out that she likes to bang her head into anything solid and thought Chris was giving her a love note instead of a date card, the duo seemed to hit it off well! Chris took her on a helicopter ride to the Grand Canyon, where Megan shared the tragic news that her father passed away while she was getting ready to leave for The Bachelor.
Meet The Bachelor Contestants Trying To Win Chris Soules' Heart!
137187_6863_pre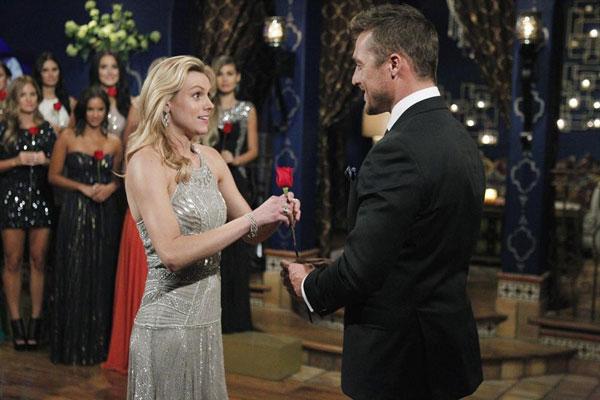 When it came time for the second group date, the ladies were expected to be frightened when the date card read, "'Til death do us part," but nothing was more scary than Ashley's wacky behavior! Fans and contestants were introduced to Ashley S. last week when she rambled on about onions, but she took her crazy to a whole new level! As the girls played zombie paintball, Ashley at first wanted to shoot the girls (seriously, who gave this girl a gun?), then she continued to shoot zombies even though they were already "dead" on the ground.
It didn't get much better when Chris spoke to her. She told him, "You don't want to lose the whole world. But actually, you don't want to gain the whole world. You don't want to lose your soul," he just looked at her confused (and scared!). Regardless of the behavior, Chris let Ashley S. stay for another week.
Article continues below advertisement
137217_8109_pre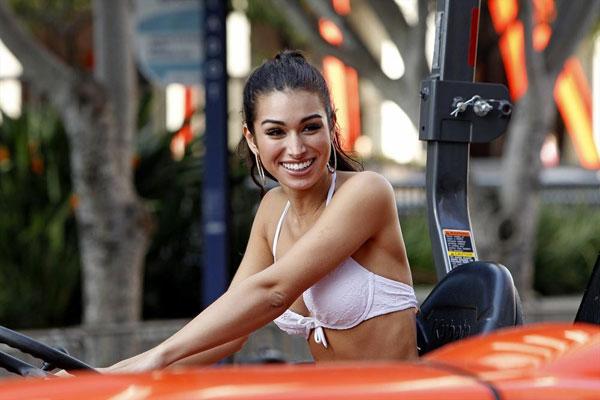 137187_6935_pre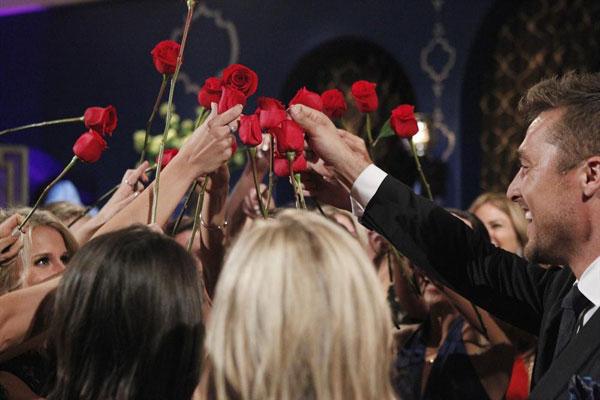 During the ceremony, Chris called Juelia's name, but Jillian thought he called her. When she realized her mistake, she tripped over the rug and almost landed on the floor! Luckily for her, she received a rose later on. But the same couldn't be said for Tara, Tandra, Jordan and Alissa, who were all sent home in tears.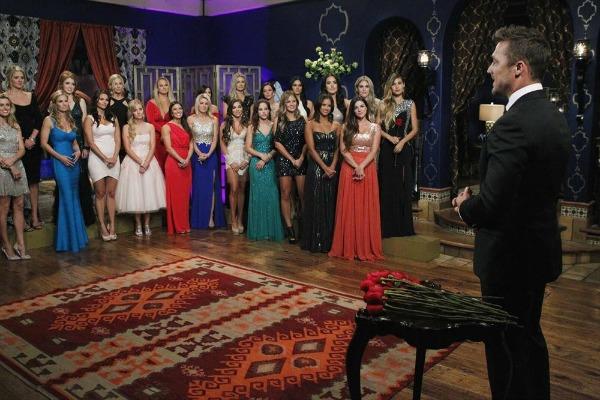 Who is your favorite contestant? What did you think of the episode? Tell us in the comments below or tweet @OKMagazine!
The Bachelor airs Mondays at 8/7c on ABC.