PHOTOS
The Bachelor's Chris Soules Talks The 'Incredible' Bachelorette He Picked & Getting Over Andi Dorfman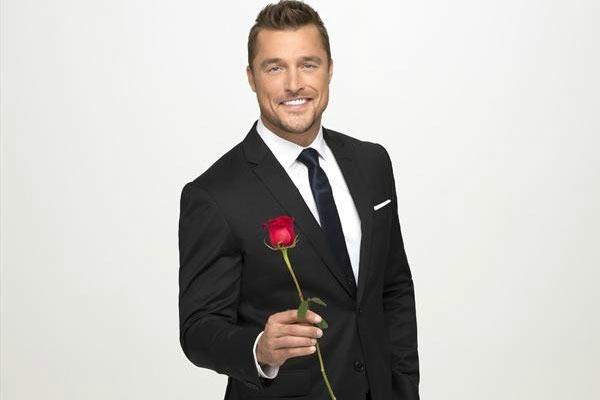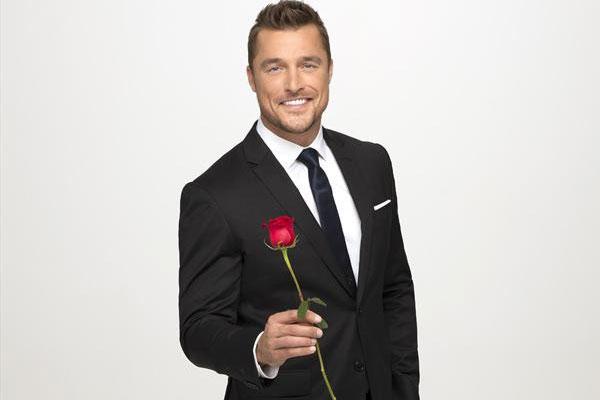 Although Chris Soules was sent back to Arlington, Iowa with a broken heart after The Bachelorette, America's favorite (and sexiest!) farmer didn't have to wait too long before getting back on the tractor! The crush-worthy farmer is back for a second chance at love with not 25, but 30 women vying for his heart.
In a conference call with the new Bachelor, Chris opened up about how he got over Andi Dorfman, how he is going to avoid being like the controversial Juan Pablo Galavis and how "incredible" his new girlfriend is!
Article continues below advertisement
457212334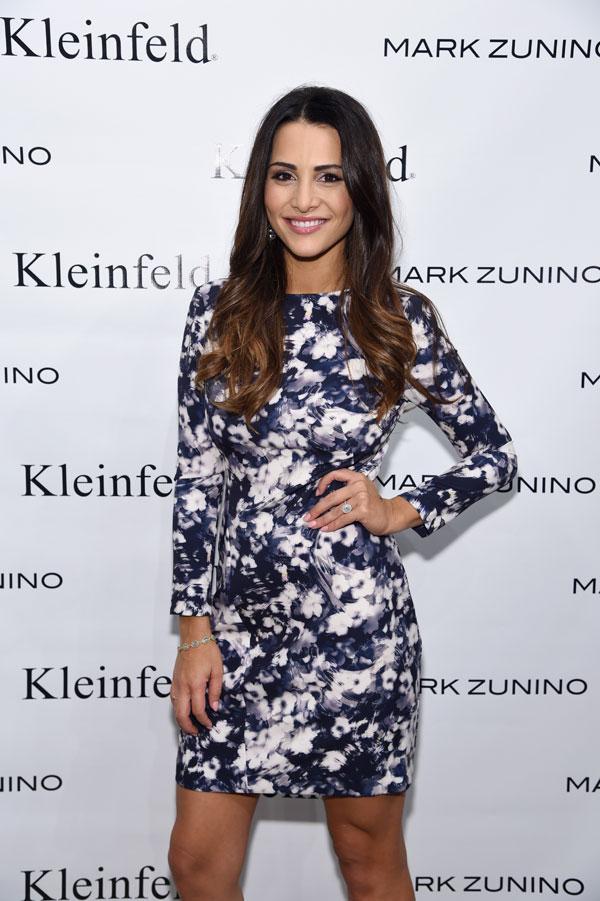 You confessed your love to Andi last season, and she dumped you before your Fantasy Suite date. How are you able to get over her and open your heart to these new women?
Chris Soules: Falling in love with Andi, I did know that there was a chance that it still wouldn't work out. I knew that I could have my heart broken and I was okay with that and obviously she didn't share the same feelings with me as I did with her so it didn't work out. And I think it helped, I had sort of mentally prepared myself going into that. It wasn't like she just didn't like me, it was just she had stronger feelings for someone else and saw her future with someone else. It kind of made things clear for me and therefore getting over our relationship, maybe a little bit easier as odd as it may sound, but I was able to move on fairly quickly and was happy for her and knew that she had done the right thing for probably both of us. So yes, it was hard but I've been through it before and I'm an adult and I'm a man and I just look forward to the future. You have to be positive and go on with life and hope for the best and know that it should work out sooner or later.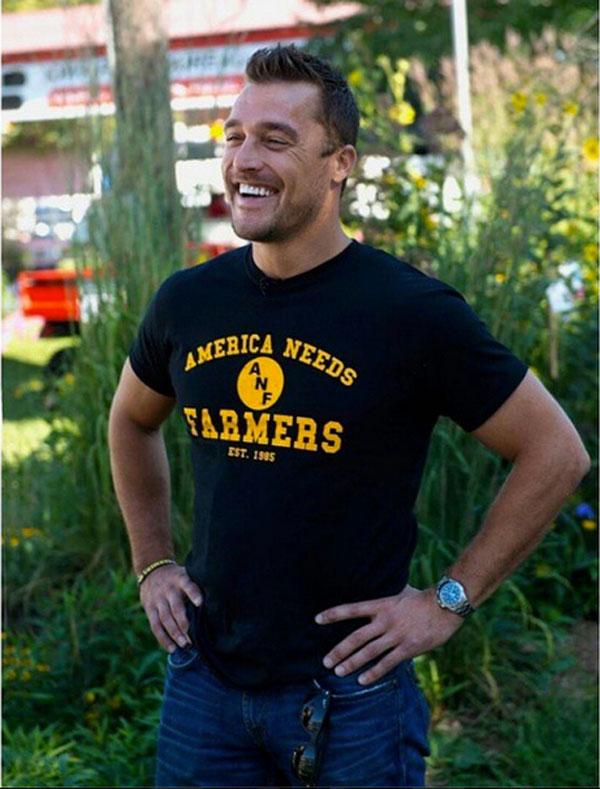 Juan Pablo was a very controversial Bachelor last season. How do you think your approach differs from his?
Chris Soules: Going into this process, I was going to make the most out of every second and treat every woman with the respect they deserve. I think that's one thing from what I saw and how Juan Pablo handled things, maybe not with the most respect for some of the women and not as much respect for the process that it deserved. I think we were very different in that regard.
OK! News: Another Bachelor Breakup! Nikki Ferrell Confirms Her Split from Juan Pablo
Article continues below advertisement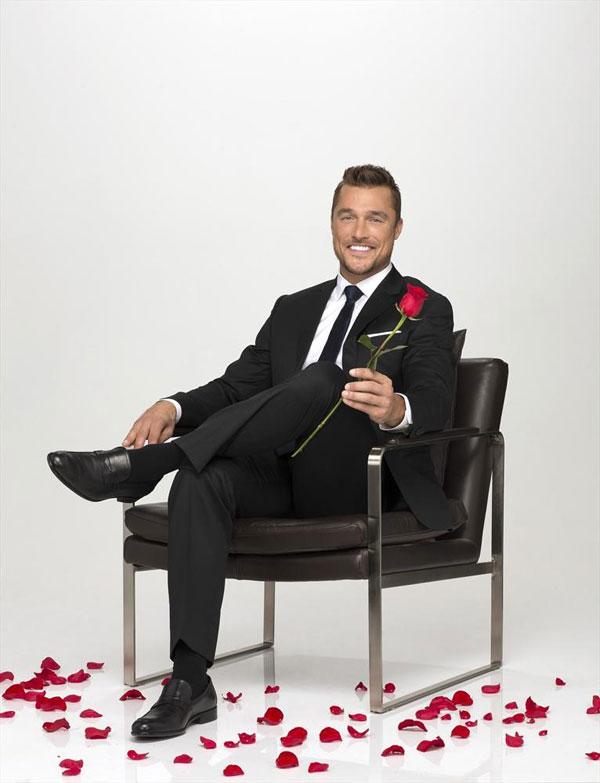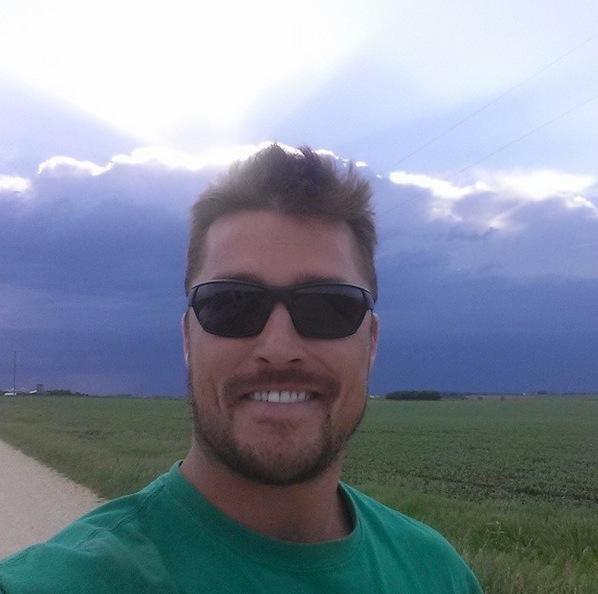 When you watch The Bachelor, are you scared that you're going to see something about the person you may have fallen for?
Chris Soules: I'm extremely happy and excited about the person and I feel like their character is incredible and so I don't really have any concerns about that. I think that I know them well enough that I really don't have any concerns. I get that it is a magnified situation and things happen and emotions happen and it gets a little crazy later on as you're dating on those later weeks that you know everybody is emotionally invested. Obviously, there was a little bit of drama in our house.
Article continues below advertisement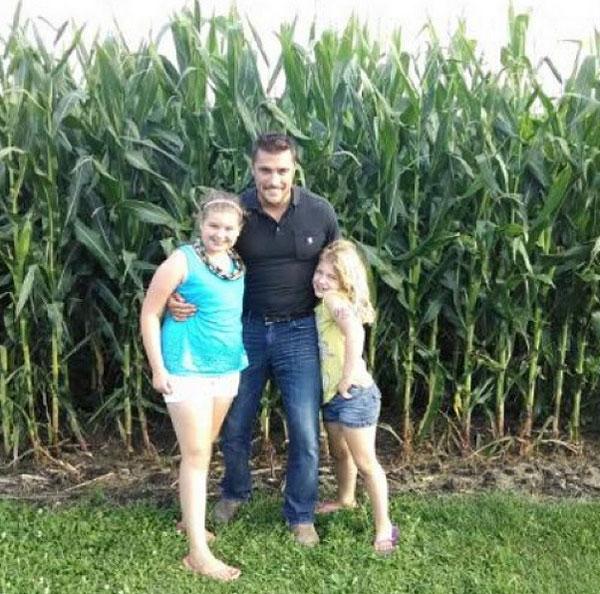 Does a girl need to move to Arlington and live on the farm with you? Or would you be willing to move?
Chris Soules: I think going into this my number one priority was to find a soulmate, find true love, find somebody that I could see myself spending the rest of my life with. And that's goal number one, and then once I find that then we figure out where our life together will make the most sense. The family business will always be something I'm going to be involved in and manage and keep in line of… but that being said, I am willing to compromise once I find the right person, that's number one.
I'm trying to figure out how you make it work and that's where I was with Andi to a certain extent and obviously she probably couldn't see Arlington in her future to any extent and that's maybe a big part of the reason why it didn't work out. But I think there is still room for compromise with me, whether it's Arlington or somewhere in between and I'm willing to do what it takes once I do find that perfect person, if they're out there.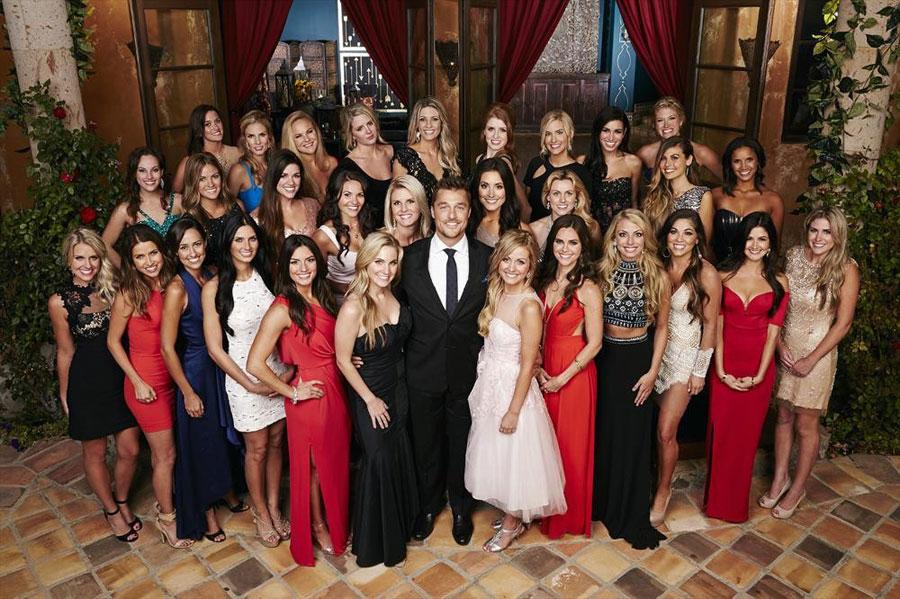 This season is a little different because there'll be 30 women fighting for your heart. Did that make the experience easier or harder?
Chris Soules: It definitely didn't make it easier. Not only was it 30 women, it's 30 great women. I mean these women were incredible, all beautiful, and successful in their own right, and smart. It really made it difficult, but it was a really good problem to have. There was part of me that wondered… how many women would actually even want to come on the show and a guy that lives in Iowa and is a farmer, I felt like they may have a little bit of a difficulty even getting women there. So I was pretty grateful and felt really humbled when I heard that many women came and showed up to be on the show. It did make it difficult, my head was spinning after that first night, there's no doubt about it.
Article continues below advertisement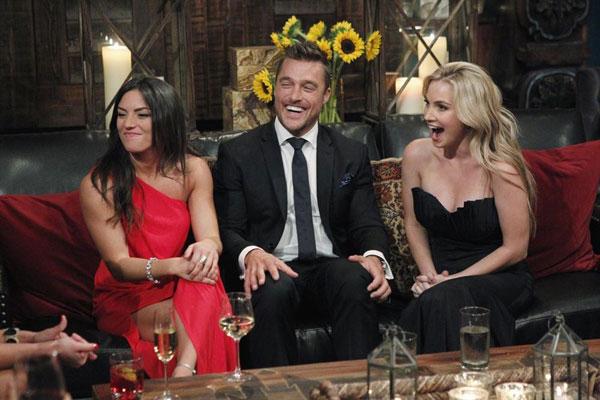 How was the drama on the first night?
Chris Soules: I was usually spending time with an individual so I did not really see any drama. My head was spinning and I was focused because of all the great women… Obviously they're beautiful to me and getting to meet them and finding how smart they were at the same time was pretty incredible. That doesn't mean there weren't some other things going on in the house and nobody shared any drama with me. So I'm going to learn some things alongside you guys.
OK! News: Iowa Farmer Chris Soules is Officially The New Bachelor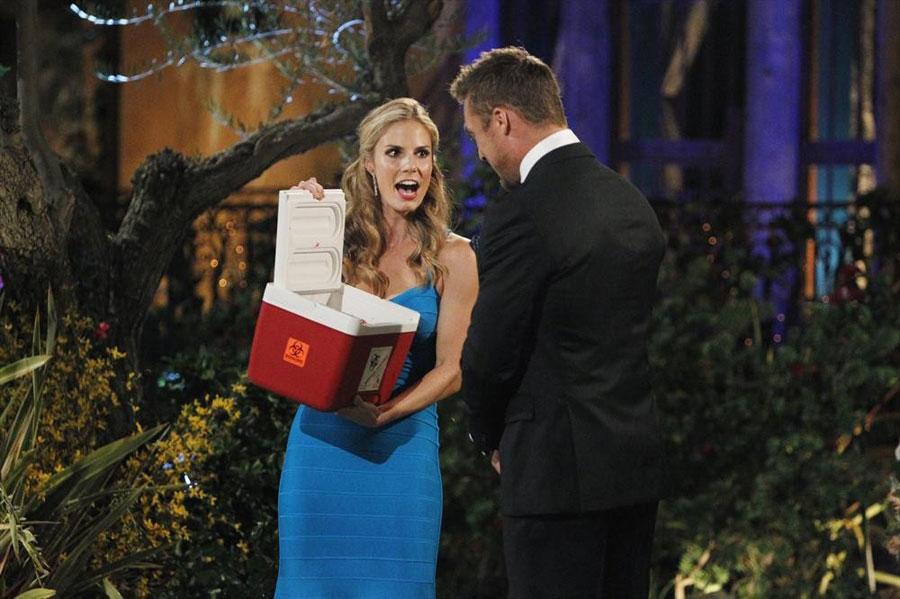 How important was it to you that the girls were open and honest with you from the beginning?
Chris Soules: I get that maybe sometimes there's a time and place to share certain things that have happened in your past and so I think that, yes, obviously it's important for me to know all those things and have people be honest with me. It's important to know that the relationship is actually going somewhere prior to maybe sharing certain things. You don't want to chase someone off initially, or scare someone right upfront potentially. I think that I can see both sides like maybe being really upfront and forward, but also being mindful whether or not the relationship is even worth it. If it's really going somewhere then at that point you share maybe more important things about your past. So I'm very understanding in that regard but it was not really a fear of mine.
Article continues below advertisement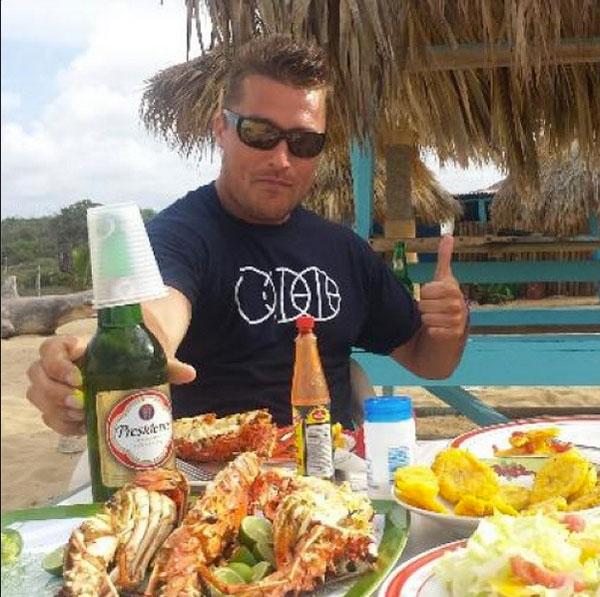 The Bachelor must figure out which women are there for the right reasons. What was your experience with that like? Did you find it to be most difficult part of the experience?
Chris Soules: It was definitely a big part of the process to determine that, but I felt like those kind of things were sifted out over throughout the process. I felt like some girls maybe had different motivations, but when it came right down to it I feel like it all sorted itself out. I felt like a majority of the girls were really there for the right reasons. It's kind of hard to even know until you get to know the person. If you find that connection and that connection is there then you know that's the number one goal for me. Most of the girls were there for the right reason. And I feel like I used the best judgment I could do to just find the right person for me.
OK! Exclusive: Trista & Ryan Sutter Talk Tips For The Bachelor Star Chris Soules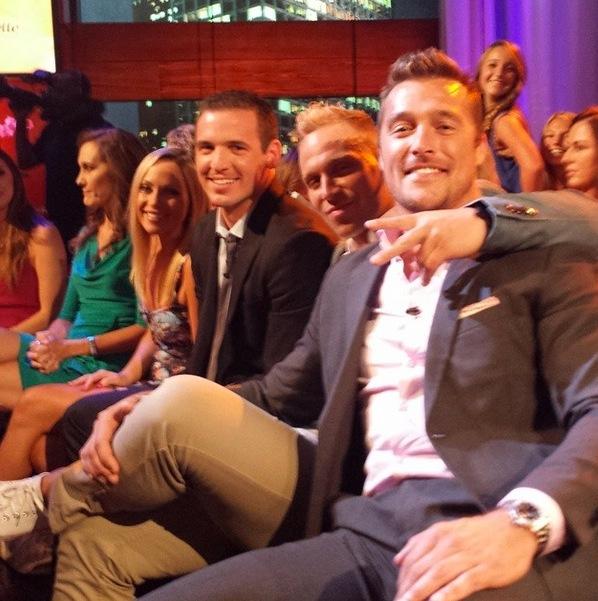 Are you excited to see who Chris picks? Watch the season premiere of The Bachelor on January 5th at 8/7c on ABC.