PHOTOS
The Bachelor Recap: 10 OMG Moments From The Season 19 Premiere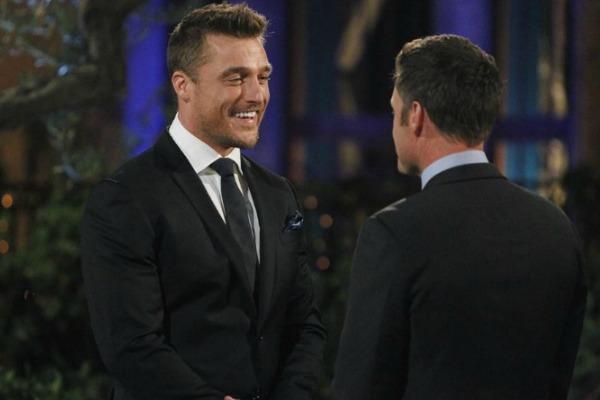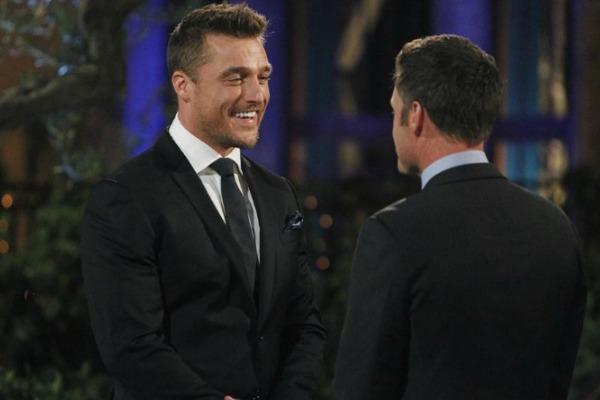 Chris Soules isn't in Iowa anymore! Season 19 kicked off with The Bachelor star meeting 30 eligible bachelorettes with the hopes to find "somebody that's excited to be with a real, grown a** farmer!" Once the limo pulled in, Prince Farming discovered that it wouldn't be too hard to find a wife to take back to Arlington!
From wacky introductions to drunken outbursts, get all the deets on the drama-filled premiere.
Article continues below advertisement
137187_5865_pre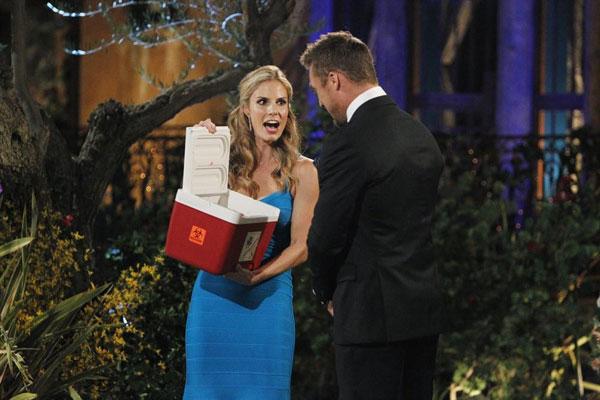 In an attempt to stand out from the other contestants, the bachelorettes didn't hold back when it came to making memorable first impressions! Reegan, a cadaver tissue salesman, brought a cooler with an artificial human heart in it. Chris broke her heart when he sent her packing, luckily she had another handy!
137187_6107_pre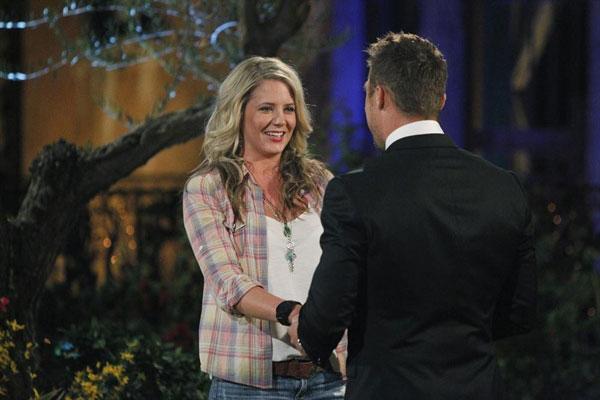 Sports fisher Tara stepped out of the limo in cowboy boots, jean shorts and a plaid shirt. Although Chris seemed impressed that the country girl stayed true to herself, she couldn't help but feel judged by the other contestants. That's when she traded in her boots for a cocktail dress, snuck back into the limo, and had a second introduction. "I want to show you that you can take the girl out of the country, but you can't take the country out of the girl," she said.
PHOTOS: Meet The Bachelor Contestants Trying To Win Chris Soules' Heart!
Article continues below advertisement
137187_6073_pre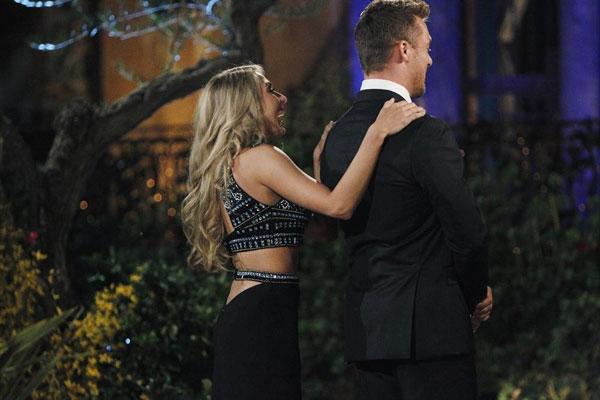 Instead of props, other girls used their words! Ballet teacher Amanda had a worker give Chris a note telling him to turn around and close his eyes. She then stepped out of the limo and informed him that she was his secret admirer, just like Chris was Andi Dorfman's last season!
Article continues below advertisement
137187_6194_pre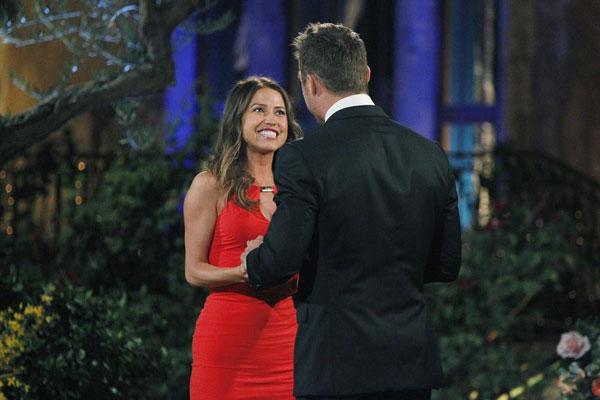 Dance instructor Kaitlyn also used her words, in what was one of the most cringe-worthy (and hysterical!) opening lines in Bachelor history! "You could plow the f*ck out of my field any day," she said as Chris just stood there speechless.
Article continues below advertisement
137187_6345_pre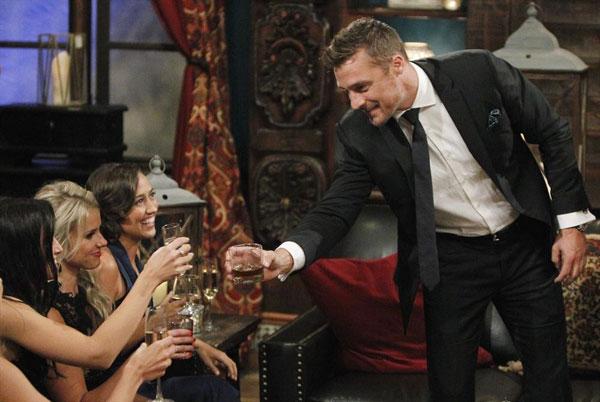 Article continues below advertisement
137187_6538_pre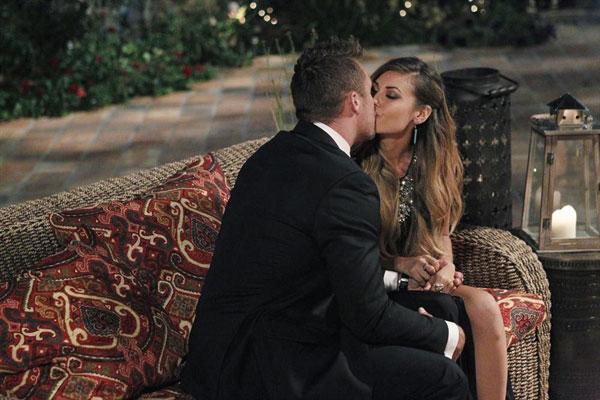 During his first encounter with Britt, she gave him a note that read, "free hugs." When the duo sat down to chat, she explained to him, "What a wife is, what a girlfriend is, kind of like a safe haven. You could feel safe with me. If you're worried, sad or happy, I want to be the one you could come give a hug." Their chat clearly had an impact on Chris, as he gave her the first impression rose. She sealed the acceptance with a steamy smooch!
Article continues below advertisement
137187_6636_pre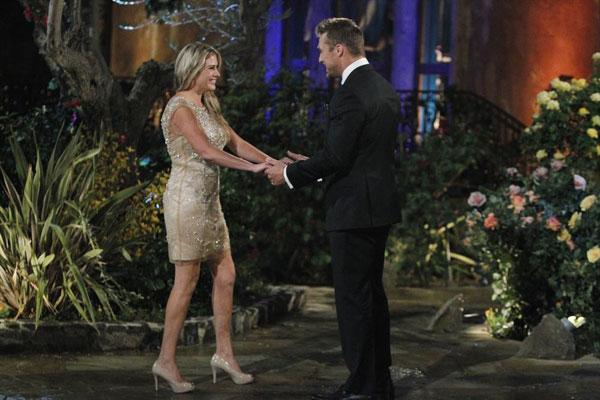 Just when the ladies assumed there were no more limos, another one pulled up, causing the women inside to freak out! "I feel like we're going to fade into the background," Britt said. As the ladies watched from the windows, they saw the newcomers pull out all the stops! "The dresses keep getting shorter and shorter and the gimmicks are getting cheesier," bachelorette Kelsey said.
Article continues below advertisement
137187_6054_pre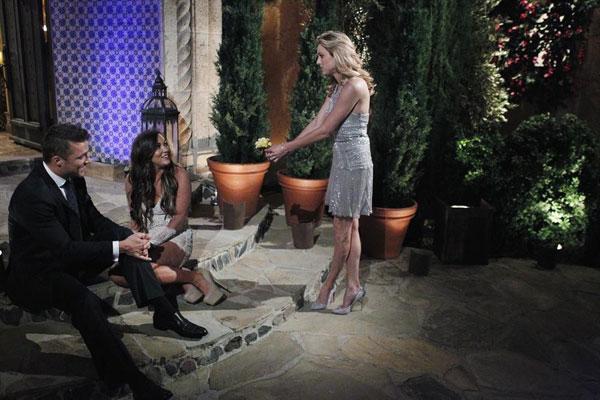 Once all 30 women were inside, many who hadn't gotten the opportunity to speak to Chris began to worry. Ashley S. told one of the ladies who had one-on-one time with him, "I just feel like I didn't get my time, so I'll give you this rose because I want my time," she said as she handed her a yellow rose. "I really want to get to know him. I have been here longer than you have." Ashley then explained peeling back layers of an onion to the camera. That's when she saw an onion in the bushes nearby! To her dismay, it was a pomegranate. In the words of Bachelorette Kaitlyn, "Bring out the weirdos!"
OK! Exclusive: Trista & Ryan Sutter Talk Tips For The Bachelor Star Chris Soules
Article continues below advertisement
137187_5677_pre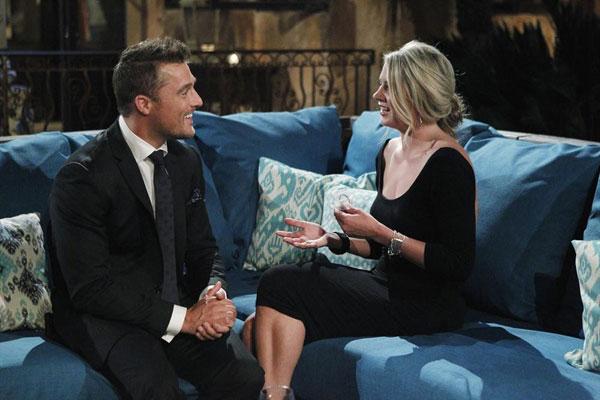 Before the ladies knew it, it was time for Chris to hand out the roses. During the ceremony, Tara could barely keep her balance as she drunkenly hiccupped and scratched herself the entire time. Her behavior forced Chris to stop in the middle of the ceremony to talk to Chris Harrison. "I was gonna pick her," he told the host. "But Tara is like wasted drunk." Surprisingly, Chris ended up giving the country girl a rose, igniting angry reactions from the other women!
Article continues below advertisement
137187_6956_pre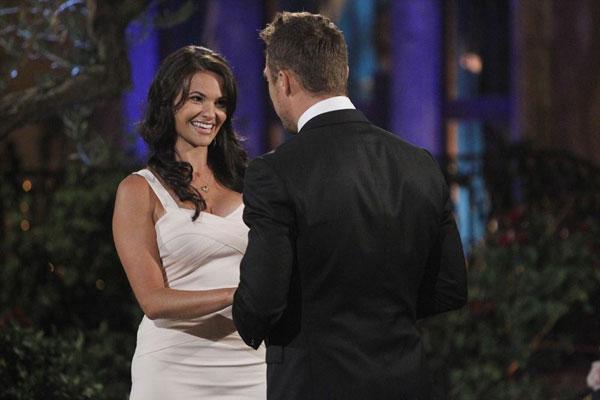 Eight women were left without roses. As Nicole, Kara, Amanda, Brittany, Michelle, Reegan and Bo said their sad goodbyes, Kimberly didn't take her elimination well! After crying to the cameras, she went back inside to talk to Chris. Did he let her stay in the house? We'll find out next week!
Article continues below advertisement
137187_6592_pre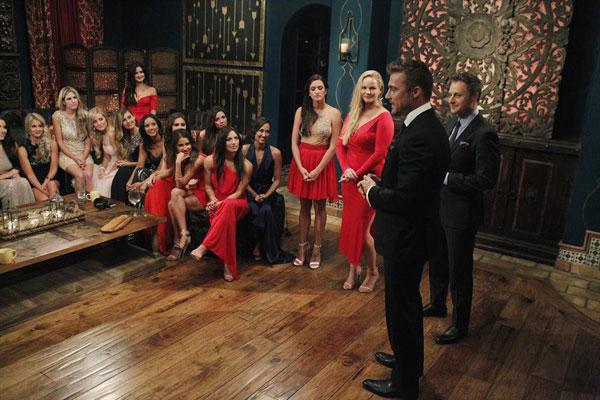 Who was your favorite? Tell us in the comments below or tweet @OKMagazine!
The Bachelor airs Mondays at 8/7c on ABC.