PHOTOS
The Sixth Sister! Check Out How Many Times Snooki Kopied The Kardashians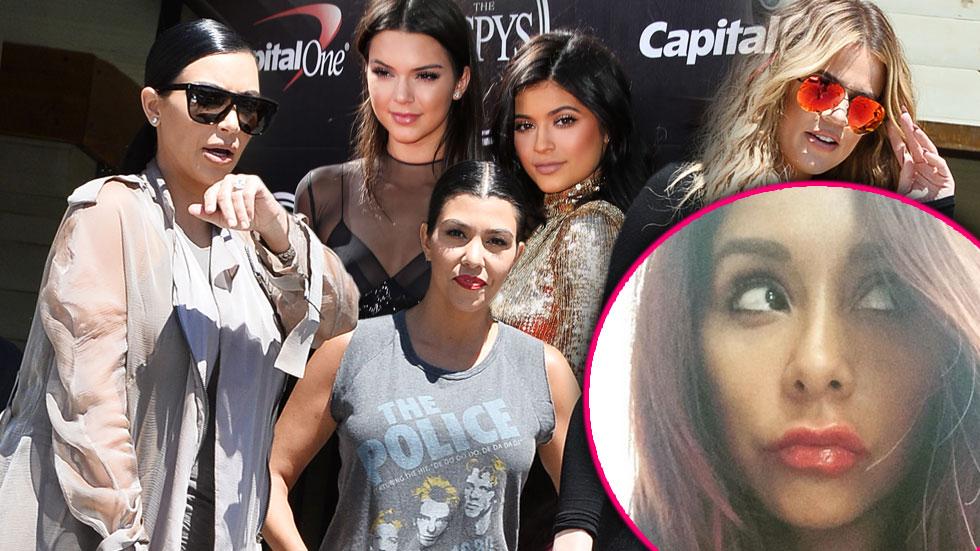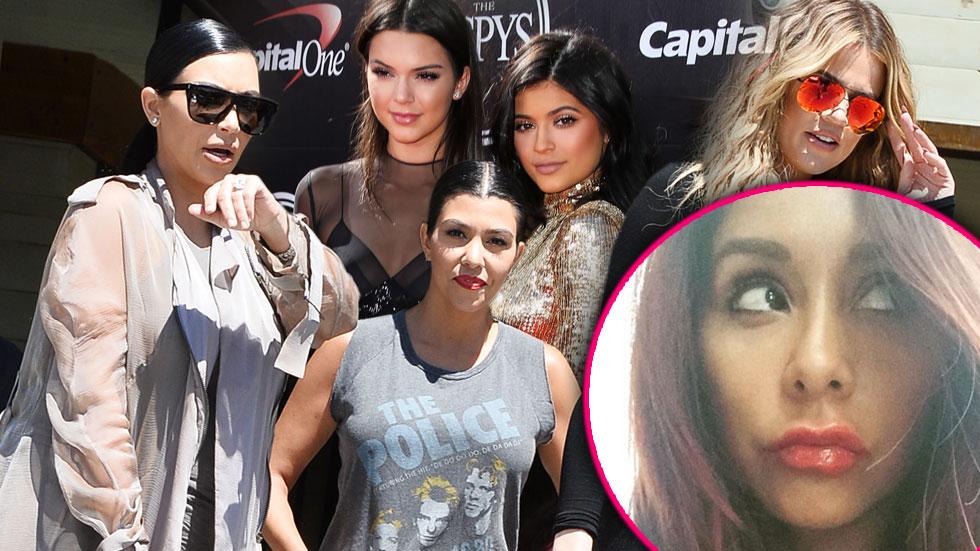 Kardashian kopy kat! Snooki AKA Nicole Polizzi has been very public about her love for the Kardashian ladies, from altering her appearance to ramping up her style! Click through to see how many times she stole their looks!
Article continues below advertisement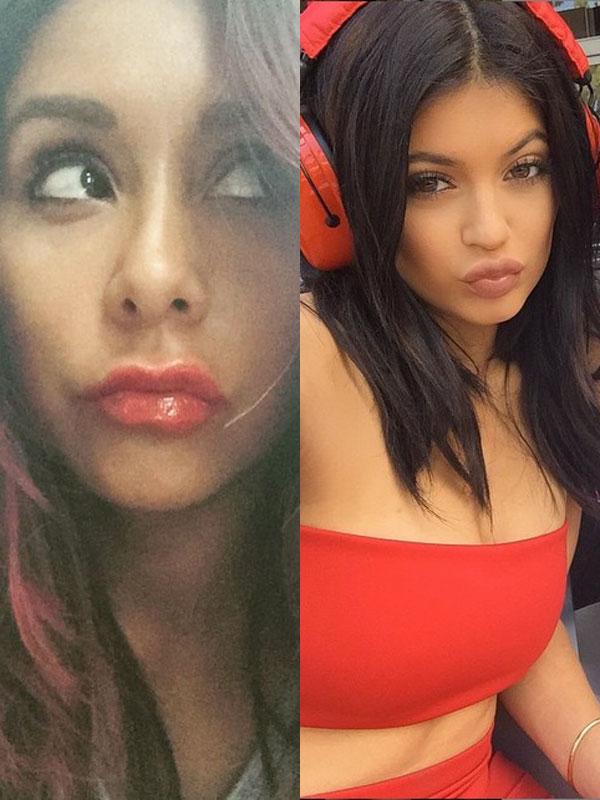 Modeling after almost legal, Kylie Jenner, Snooki is trying lip plumping injections for the first time. The 27-year-old captioned her Instagram pic, "Welp I did it kids! Tried my first lip plumping and so doing more #noshame thanks doc for not killing me @drkassir." The mom of two old E! "I'm obsessed with Kylie. So I really want to get like a plump because I have no upper lip at all." She went on, "I love Kylie's lips. They're gorgeous."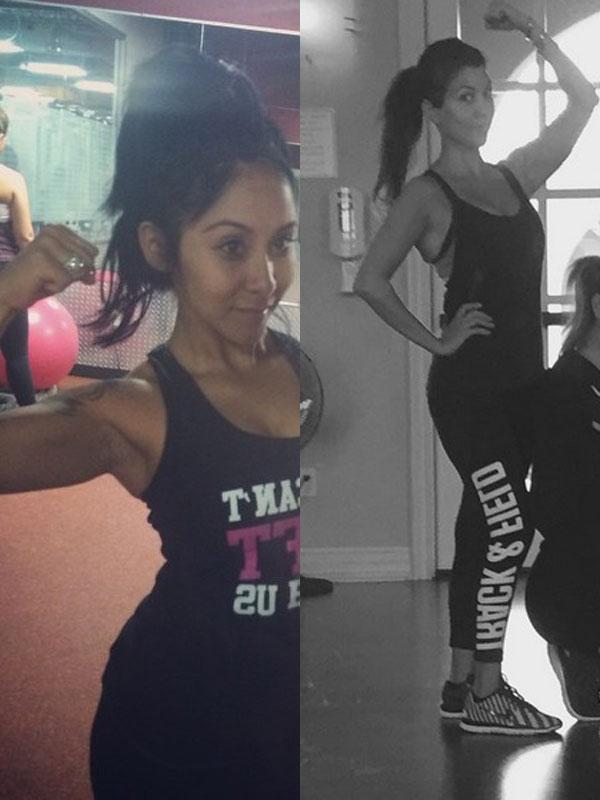 MORE ON:
Nicole 'Snooki' Polizzi
Check out those guns! Snooki has been hitting the gym hard sincing giving birth to her daughter, Giovanna. She's taking a page from Kourtney Kardashian's book, showing off her well-toned arms in an all black gym outfit.
Article continues below advertisement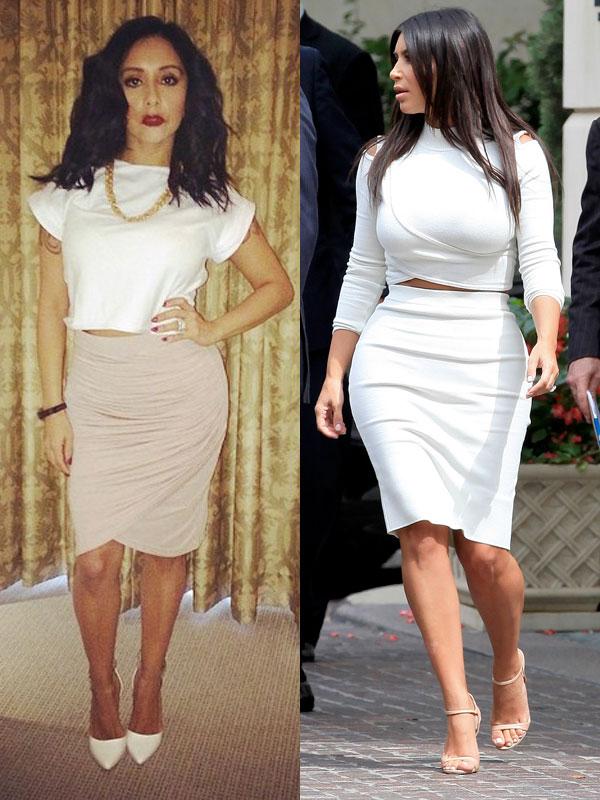 Well, at least she's honest! The reality TV star also posted a pic of herself in a very similar outfit as Kim Kardashian – a white crop top, tight pencil skirt, and heels. "I love her!" Snooki admitted about Mrs West. "I've been really obsessed with the Kardashians lately, so I'm trying to do a Kylie lip and Kim look...Guilty!"