PHOTOS
The Way They Were: Lamar Odom and Khloe Kardashian's Relationship History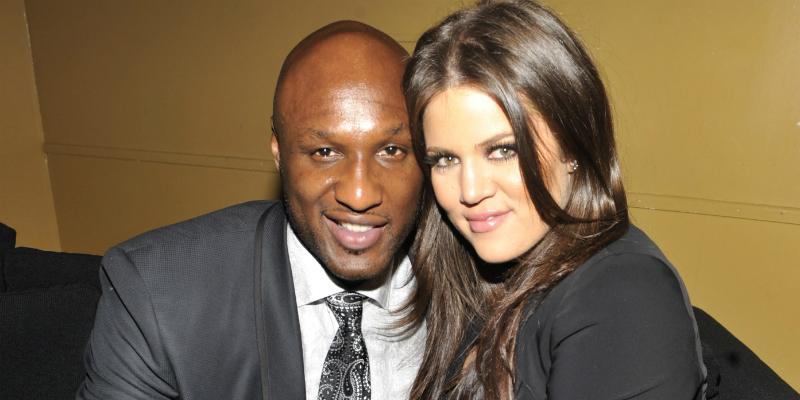 Khloe Kardashian and Lamar Odom, as a couple, embodied the title of the famous movie — The Way We Were. The duo met at a party and were married within weeks. Their union lasted for four years and produced its share of headline grabbing moments throughout Lamar Odom's and Khloe Kardashian relationship history.
MORE: Are Tristin and Khloe planning a wedding?
Their bliss appeared to last at least a year — to the surprise of many who predicted this whirlwind relationship was doomed to last just a bit longer than Britney Spears' 50+-hour Las Vegas marriage. Then Lamar was traded from the Los Angeles Lakers to the Dallas Mavericks and the trouble began. Dallas didn't sit well with either of them. Allegations of infidelity, heavy drinking and drug use dodged Lamar as he failed to perform on the court for his Dallas team.
Article continues below advertisement
Before long he was back in La-La Land with his love, but the salacious headlines wouldn't stop. He made Kardashian news once again when Lamar announced his 2019 tell-all book. This is one intriguing tale!
MORE: How Lamar Odom's habits broke his marriage to Khloe Kardashian
As Khloe welcomed her baby, True, into the world she dealt with infidelity once again — this time by her baby daddy, Tristan Thompson. Have a look to explore the relationship ups and downs and the Lamar brothel scandal that almost took his life.
Love at First Sight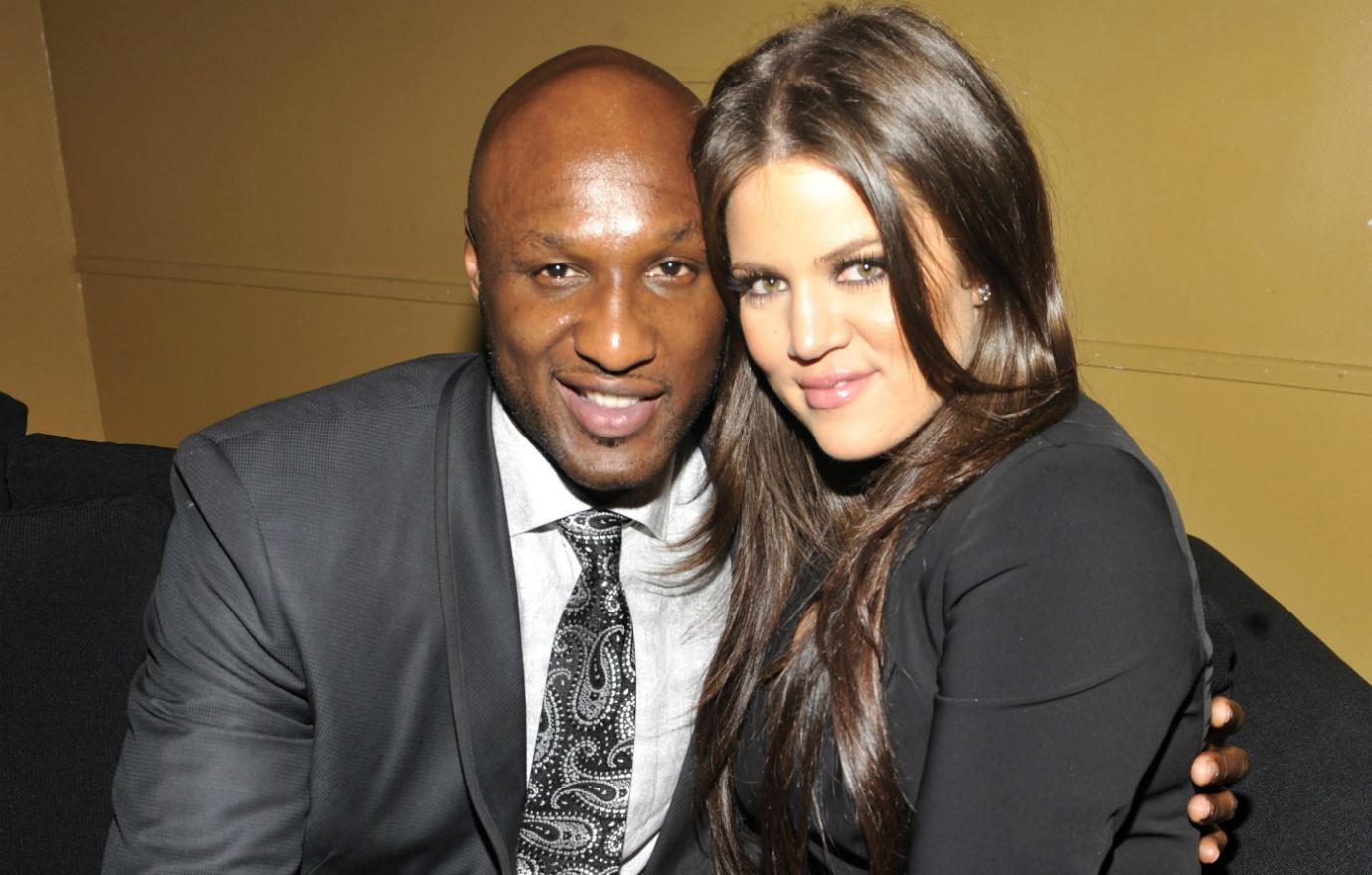 Khloe and Lamar met at a party in August 2009 for NBA pro Ron Artest in Hollywood.
Article continues below advertisement
The Hollywood Premiere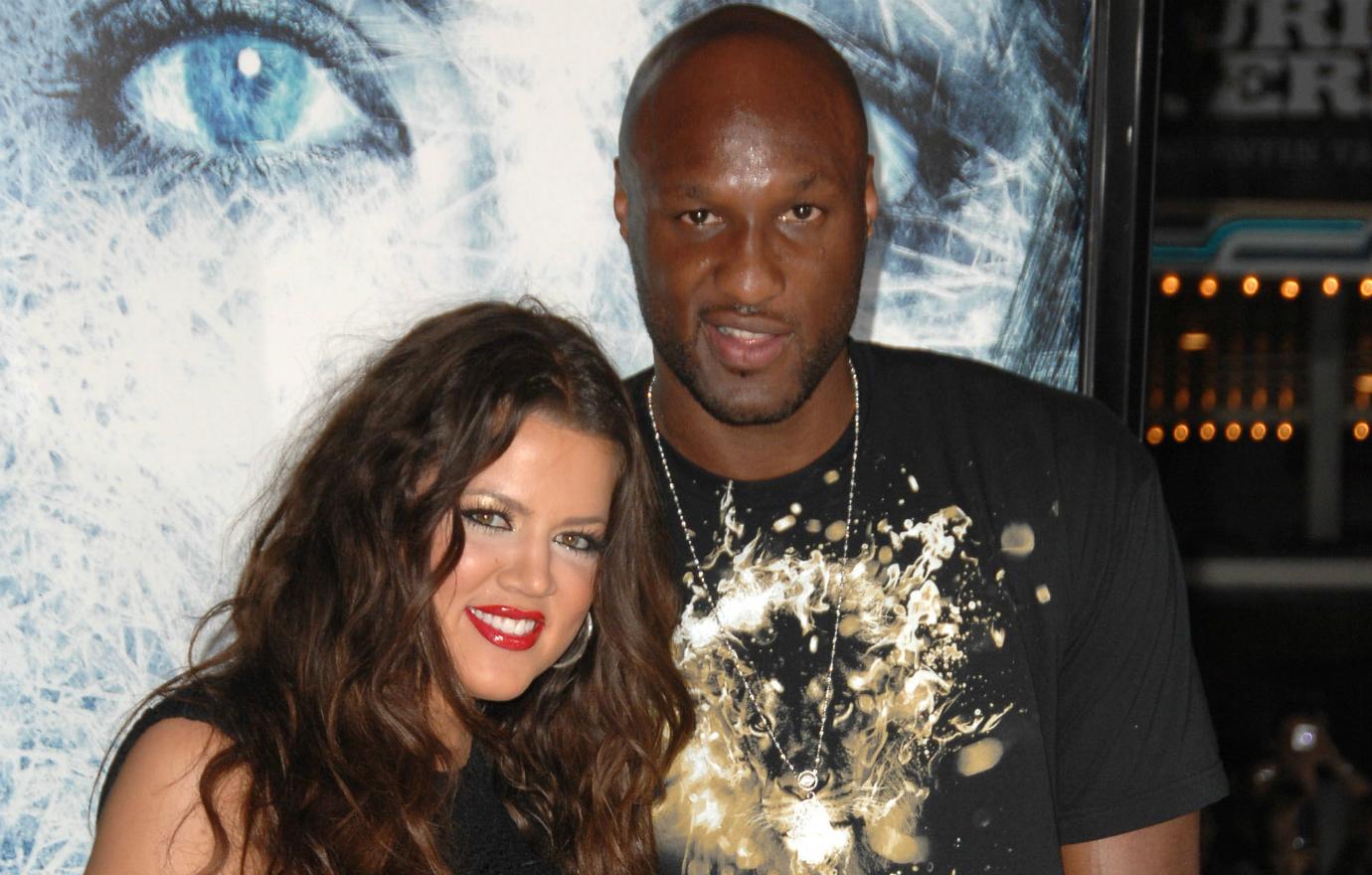 They were together merely days when they walked their first red carpet together, at the premiere for the movie Whiteout on September 8, 2009.
Article continues below advertisement
The Wedding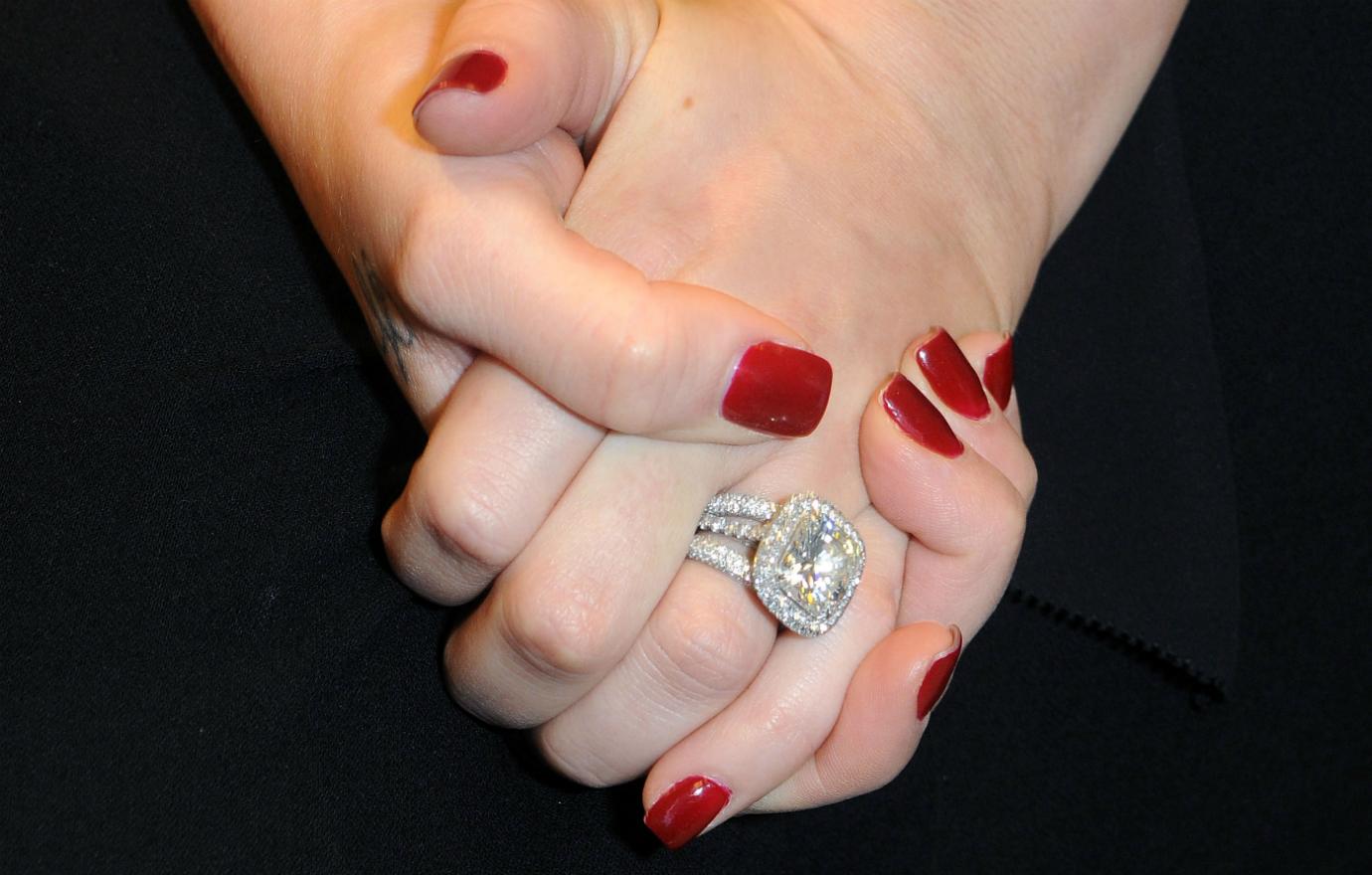 Their September 27, 2009 wedding was a rushed event for two reasons — One: the lovebirds just wanted to be man and wife and saw no reason to wait. Two: he had just signed a massive contract with the Los Angeles Lakers for $33 million, and he wanted to get hitched before the season started in October.
Article continues below advertisement
The Family's Reaction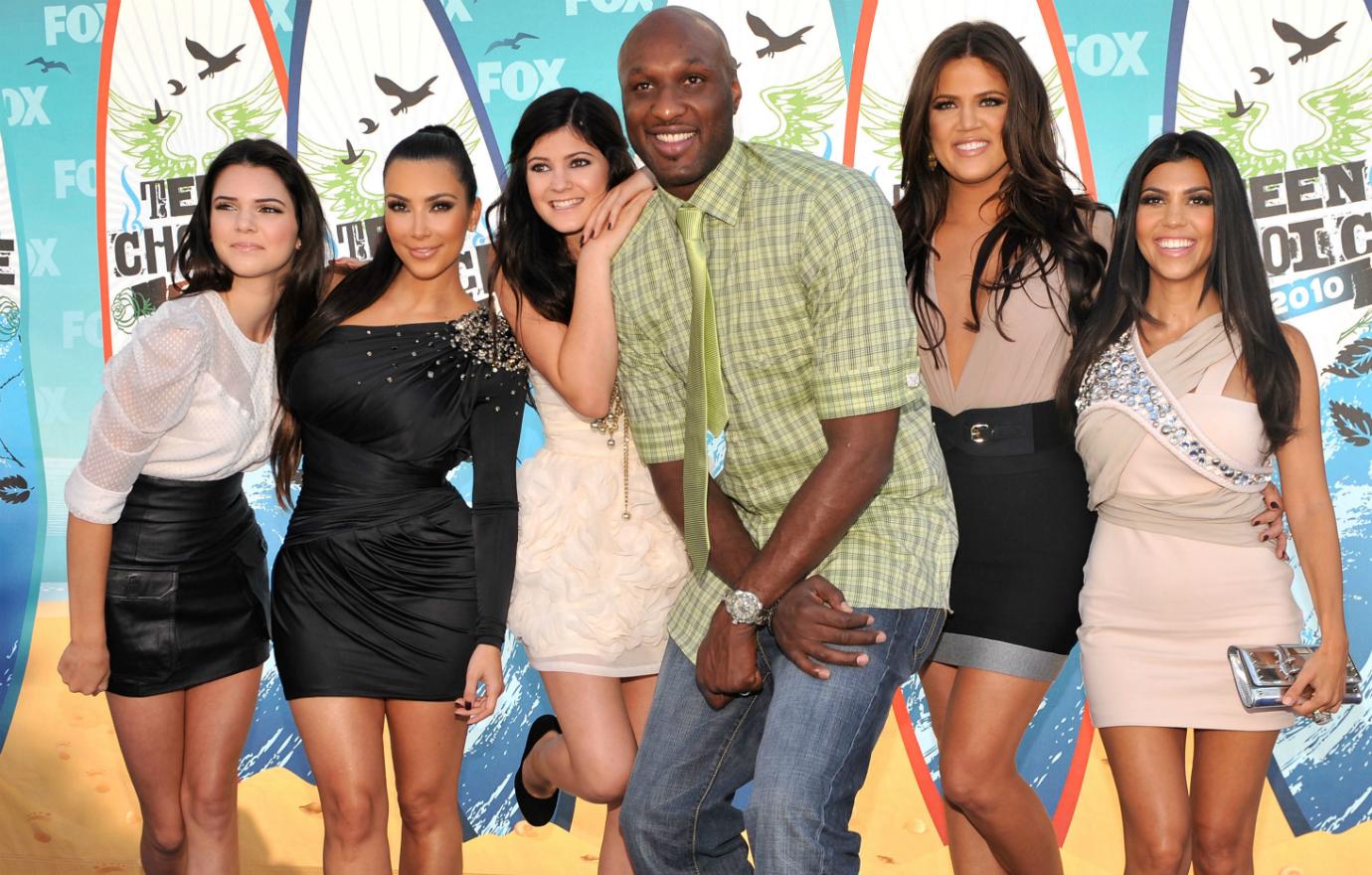 Kim reported that she was over the moon about the relationship and wasn't worried that it had happened so quickly. "They're very happy. Even though they've been together a few weeks, they are inseparable. Khloe thinks he's amazing and makes her laugh and smile constantly," she told People. If Khloe's happy, the family's happy.
Article continues below advertisement
The Stepmom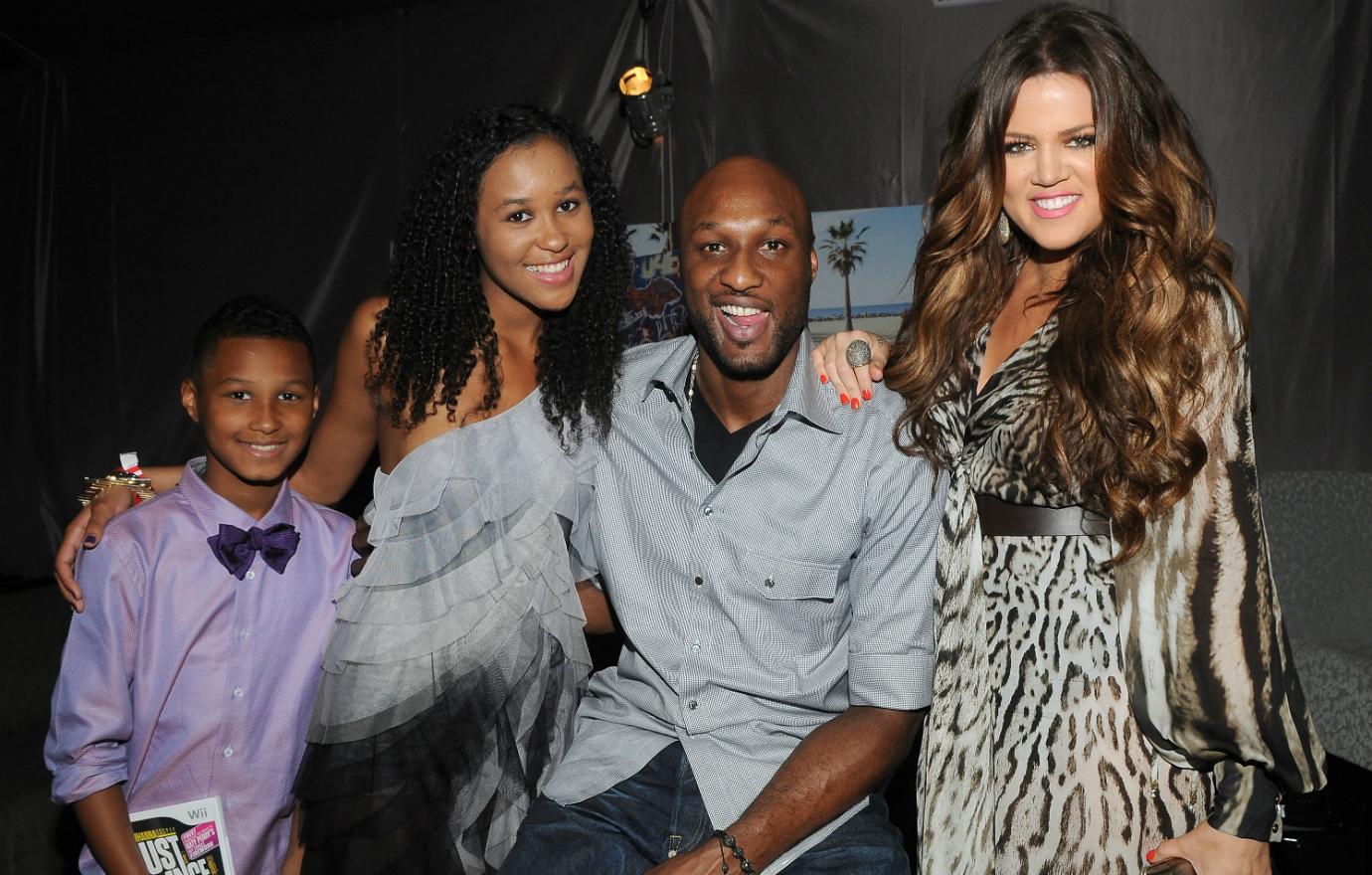 Khloe immediately took to Lamar's kids: Lamar Jr. and Destiny. She was their stepmom after all. The new family seemed to be taking to the whirlwind romance, although they would grow to be quite concerned over his destructive behavior.
Article continues below advertisement
The Year of Bliss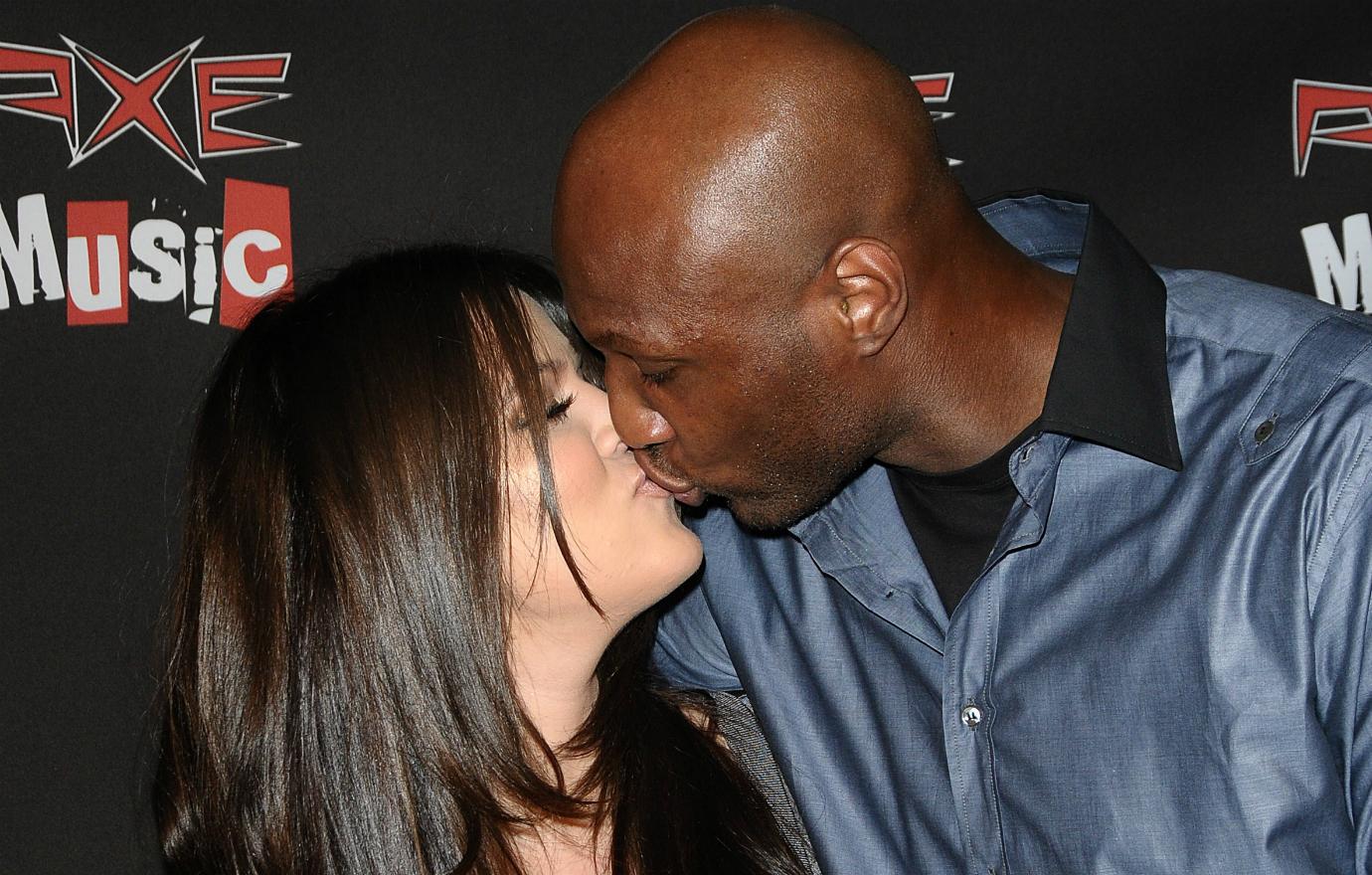 Most fans had pegged the Lamar-Khloe wedding as a fluke or one that would certainly self-destruct as quickly as it gelled. They were proven wrong. The pair made it to their one-year anniversary smiling as bright at those Hollywood spotlights.
Article continues below advertisement
Trouble Starting A Family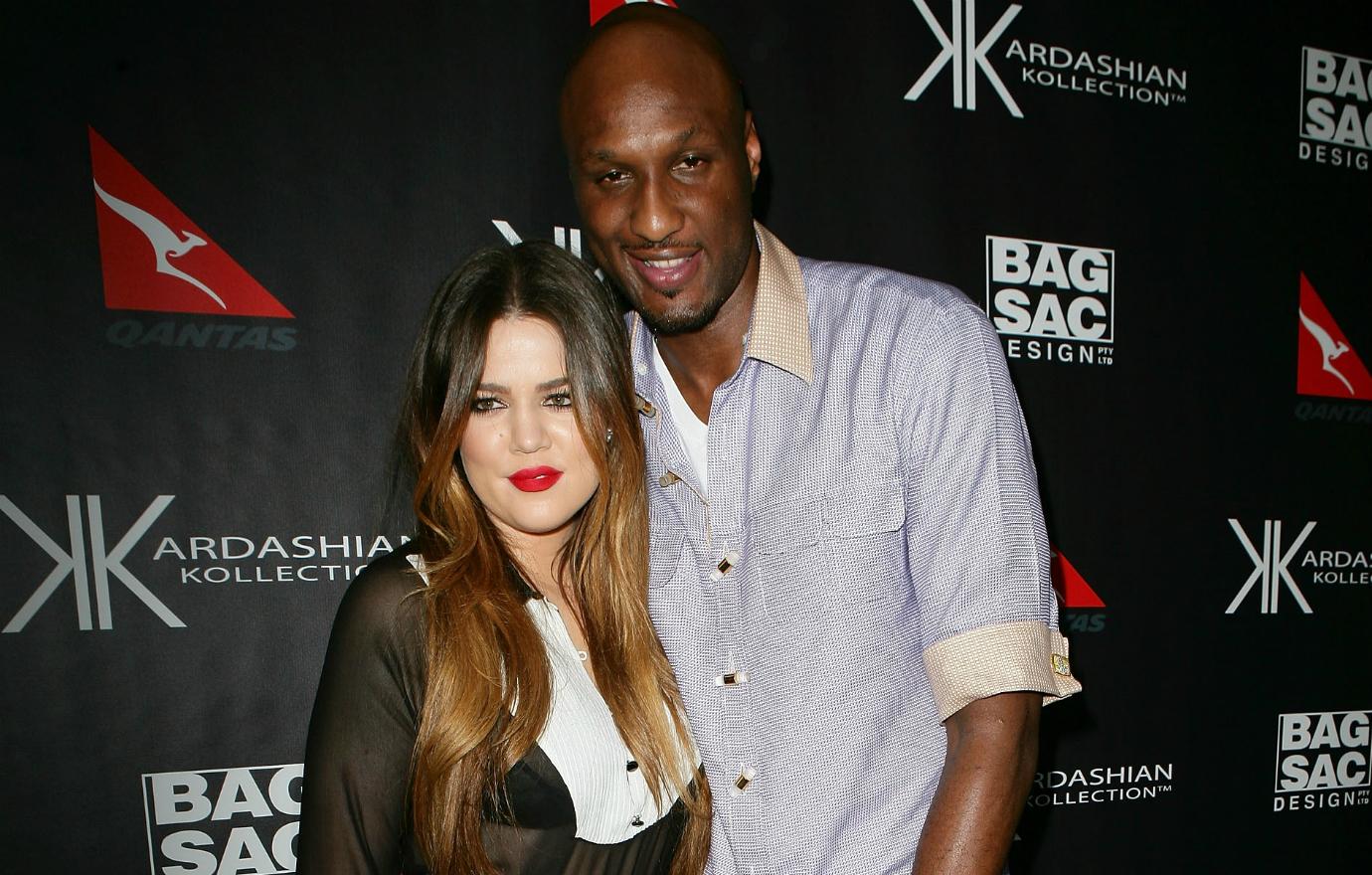 Although Khloe was beyond pleased being a stepmom to Lamar Jr. and Destiny, she wanted a child of her own. Despite lots of trying, it wasn't happening — her infertility issues were well documented on Keeping Up with the Kardashians and their own show, Khloe and Lamar, throughout 2011.
Article continues below advertisement
The Family Fragrance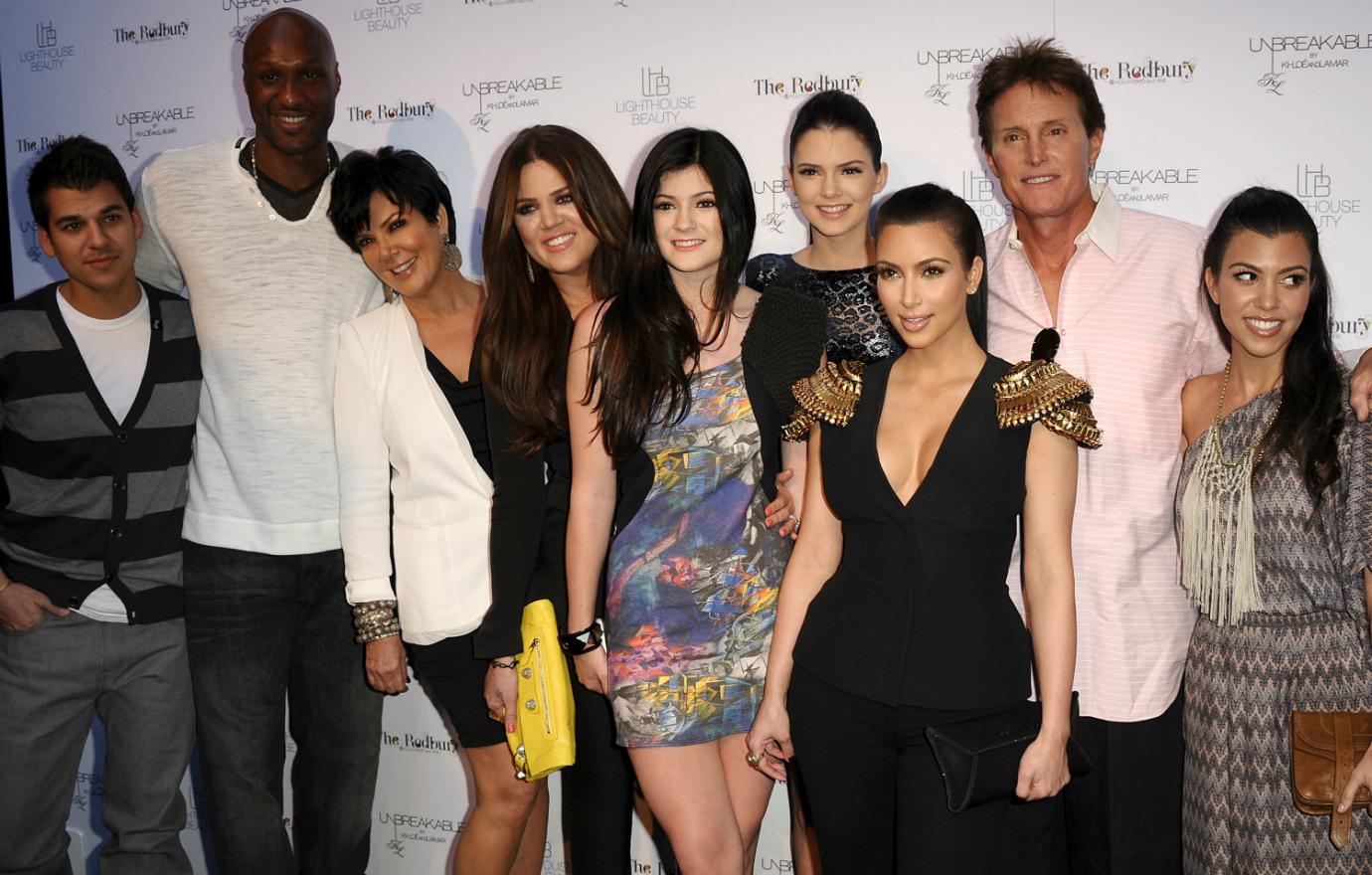 On April 4, 2011, the entire Kardashian family (led by matriarch Kris Jenner) turned out to support Lamar and Khloe as they debuted their unisex fragrance, Unbreakable by Khloe and Lamar. The couple promoted the endeavor like crazy, even appearing in a nearly-naked commercial for the product. It, unfortunately, has a name that didn't mirror their marriage.
Article continues below advertisement
Dallas Bound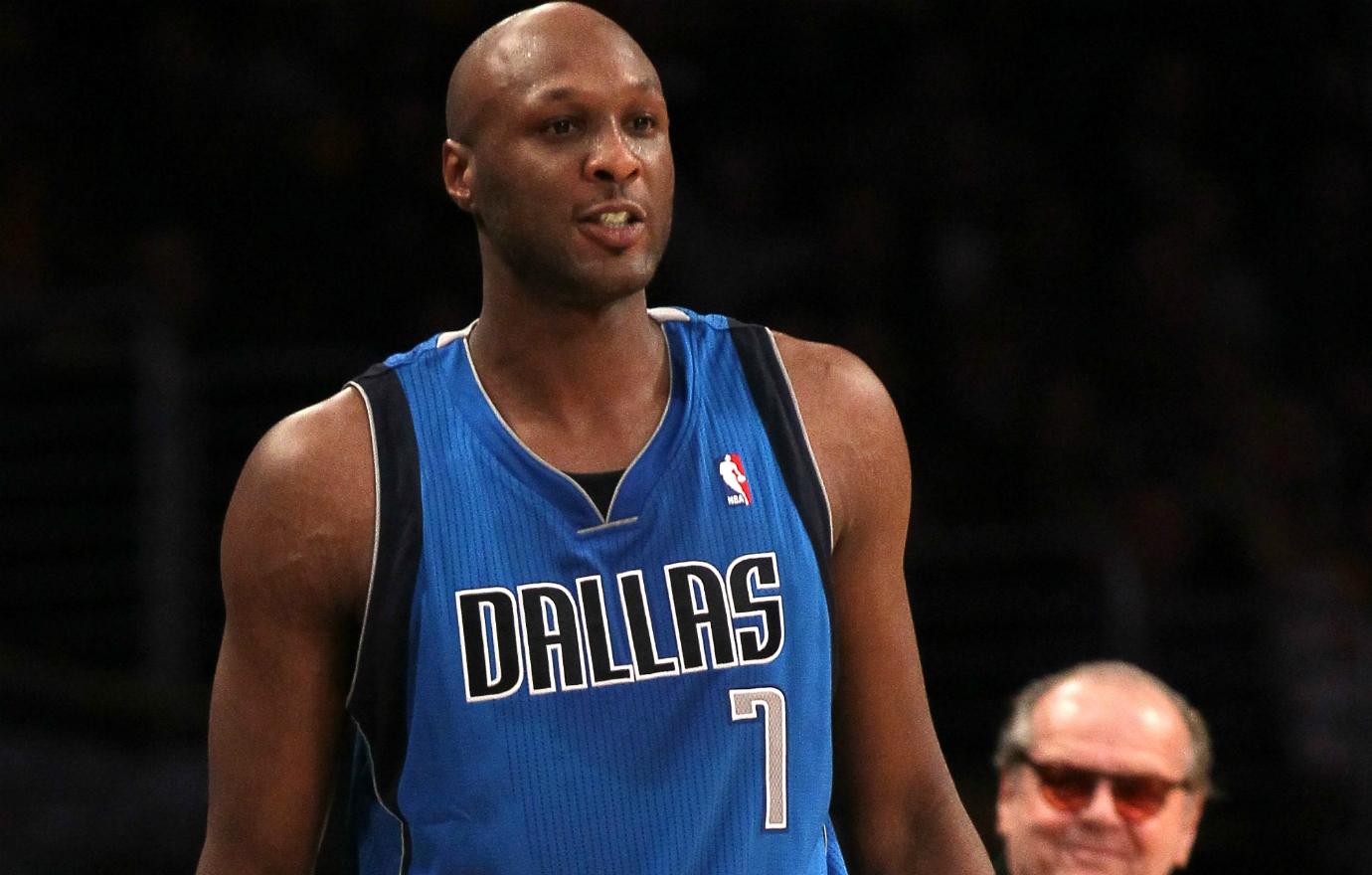 In a shocking move that found the couple putting on a brave face, Lamar was traded from the Los Angeles Lakers to the Dallas Mavericks. The couple's struggles with the move were chronicled on their own reality show. In December 2011, the move was official, and a new chapter began for the celebrity couple.
Article continues below advertisement
The Texas Takedown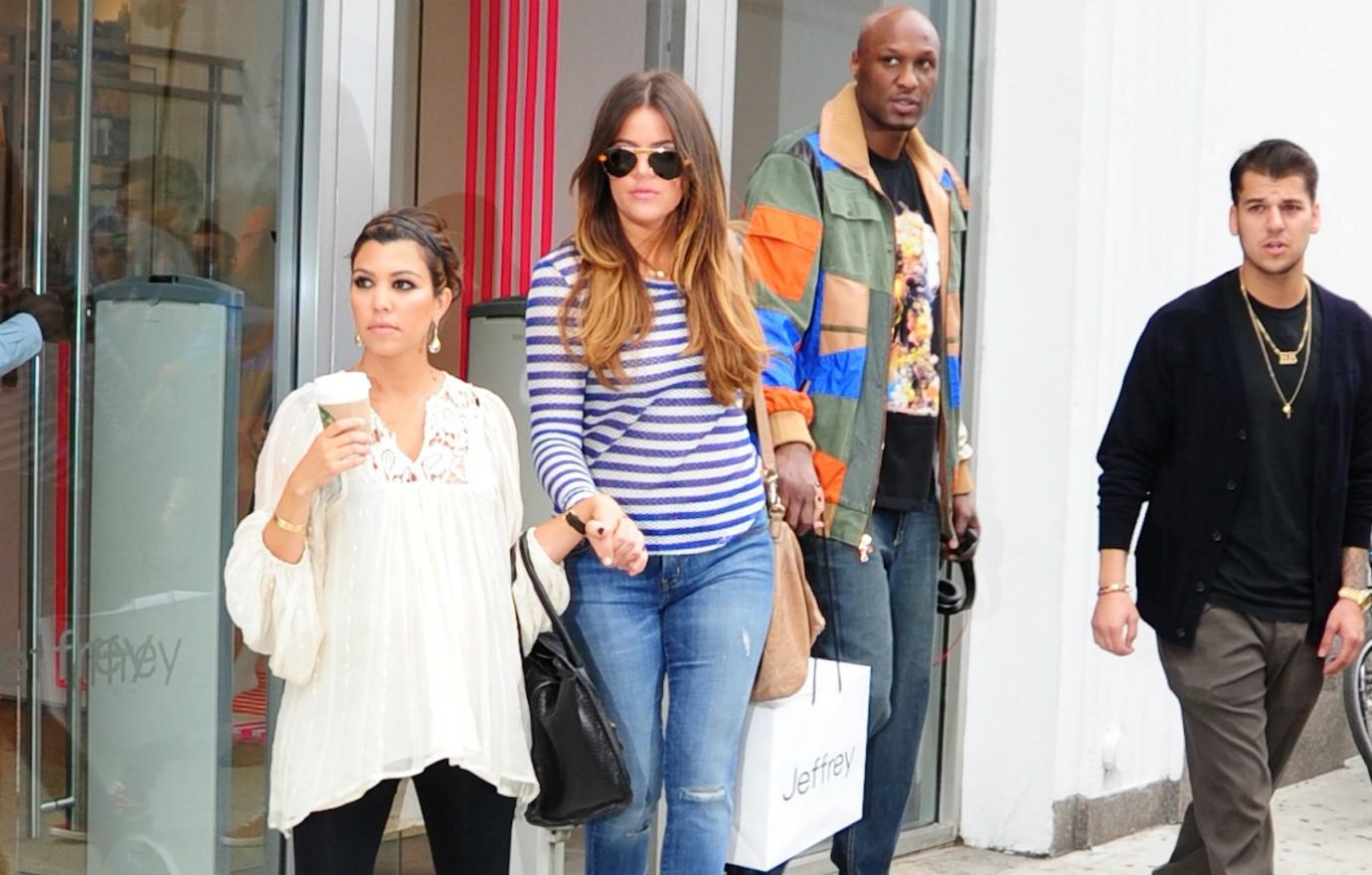 Dallas was a disaster. Lamar did not play his best, so the Mavericks released the basketball pro. In April of 2012, they moved back to La-La Land. At about this time, they cut the cameras on Khloe and Lamar so that the baller could focus on the court, instead of courting fame on reality TV.
MORE ON:
Celebrity marriages
Article continues below advertisement
D.C. Dalliance?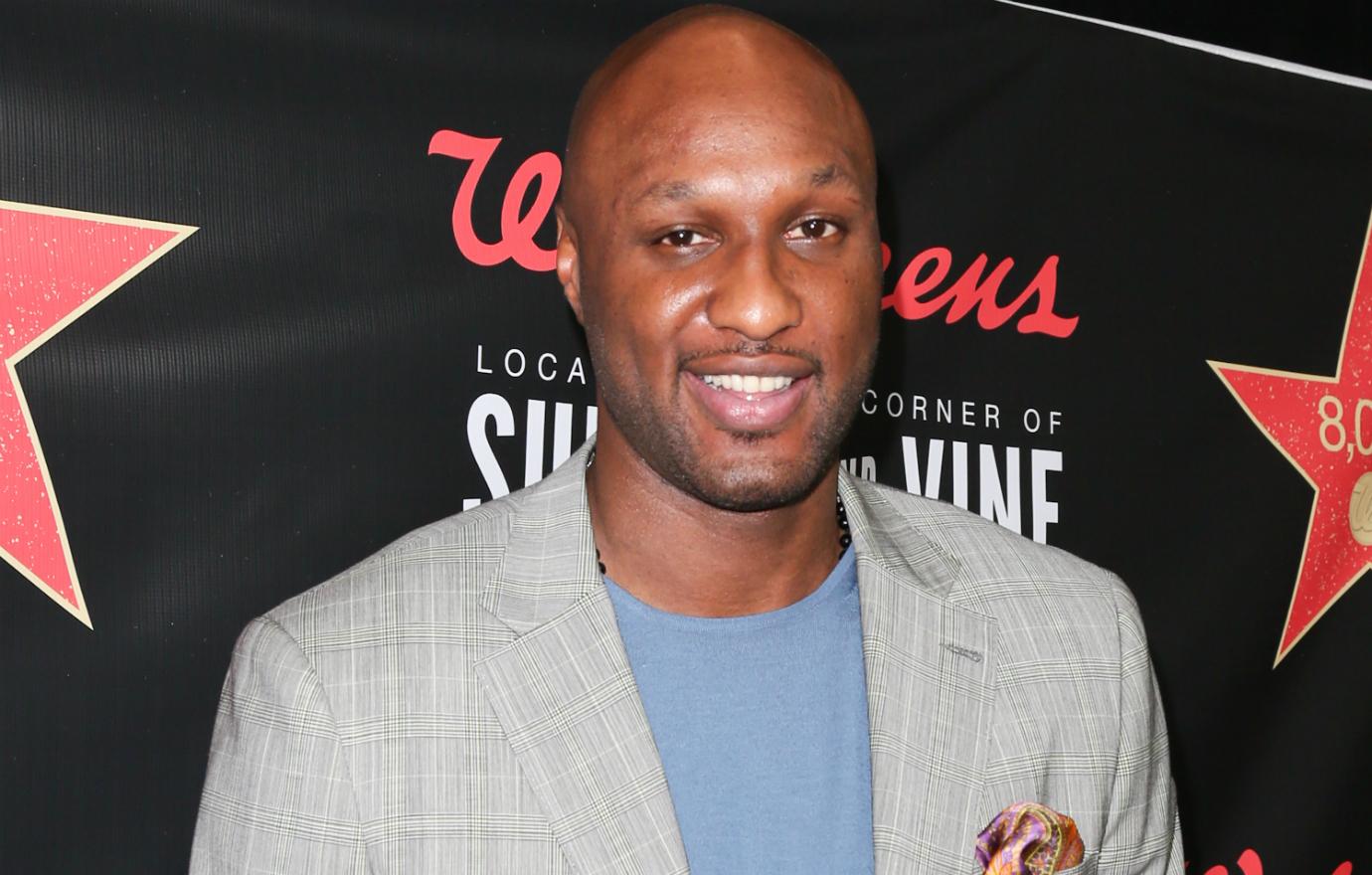 Rumors swirled that Lamar had hooked up with a woman he met at a Washington, D.C. strip club in January of 2012 while visiting the city with his Dallas Mavericks team. That didn't help their relationship to say the least.
Article continues below advertisement
The Wrong Headlines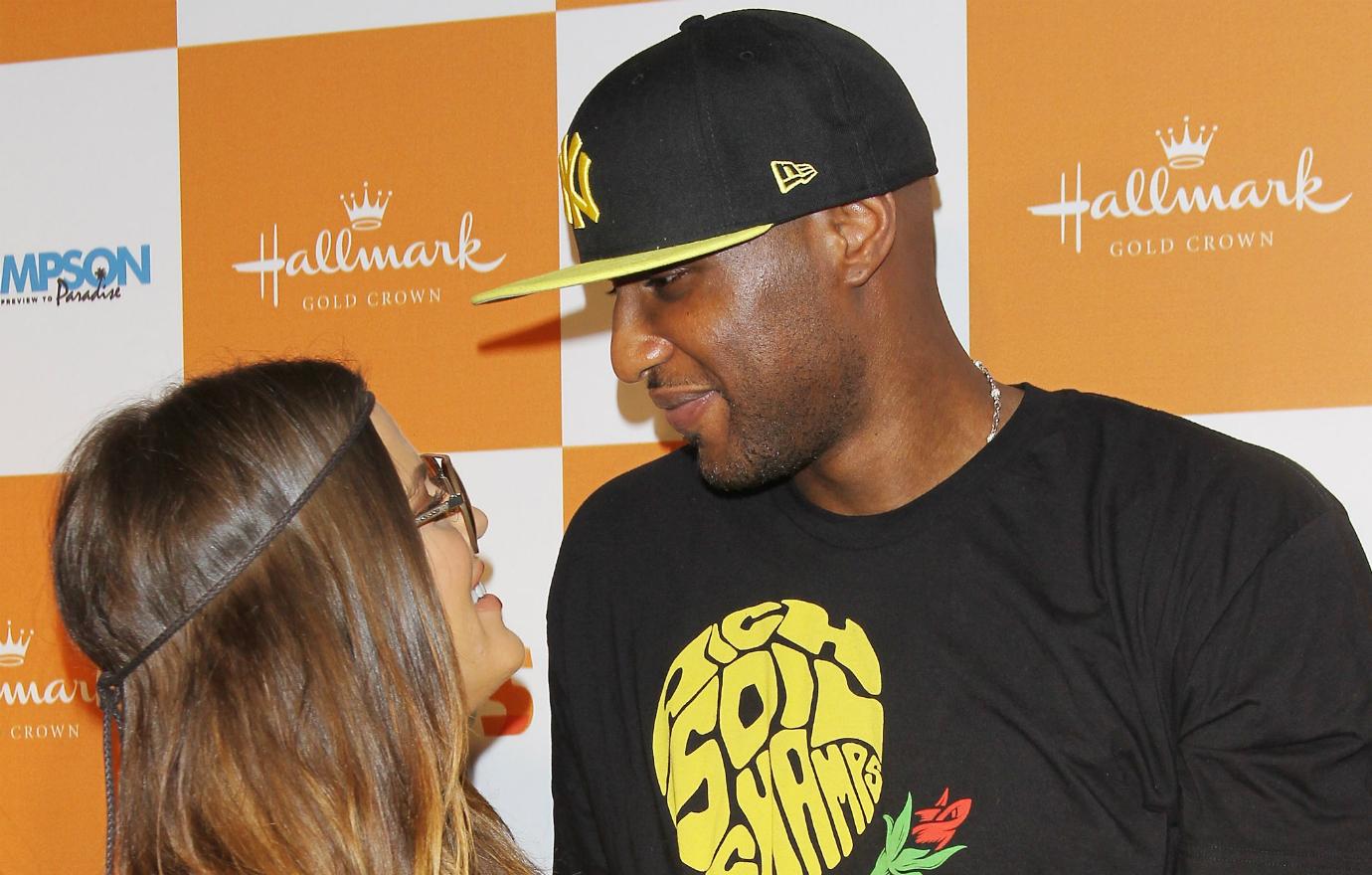 By the summer of 2012, fueled by his troubles on the court and their fertility challenges at home, tabloids were reporting that Lamar was cheating on Khloe whenever he could. On social media, they stressed that nothing was amiss and the two were as happy as ever.
Article continues below advertisement
Seeing Another New Year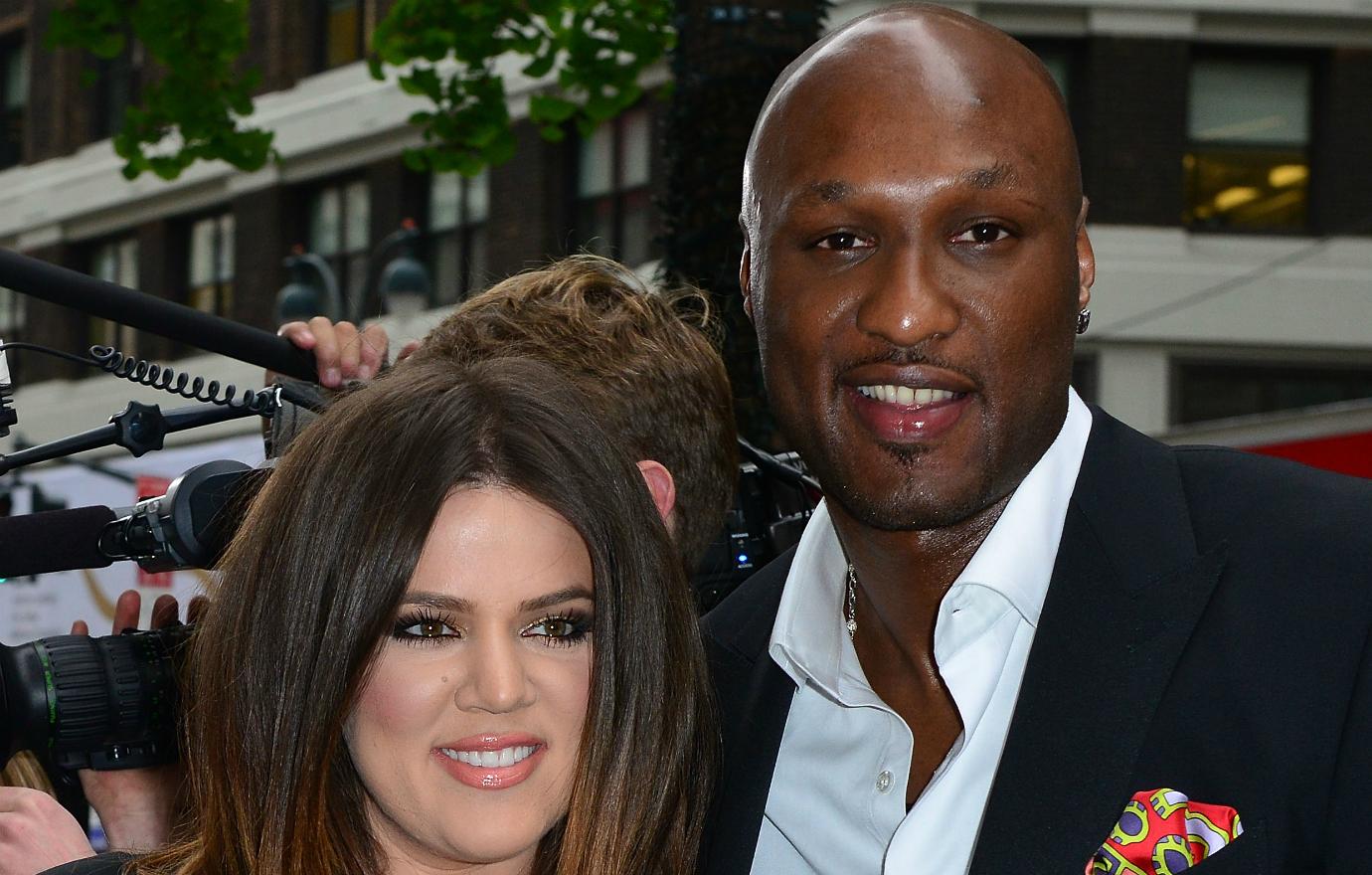 Despite all the headlines that presented news to the contrary, the pair made it through 2012 and welcomed 2013 together.
Article continues below advertisement
Adding Fuel To The Fire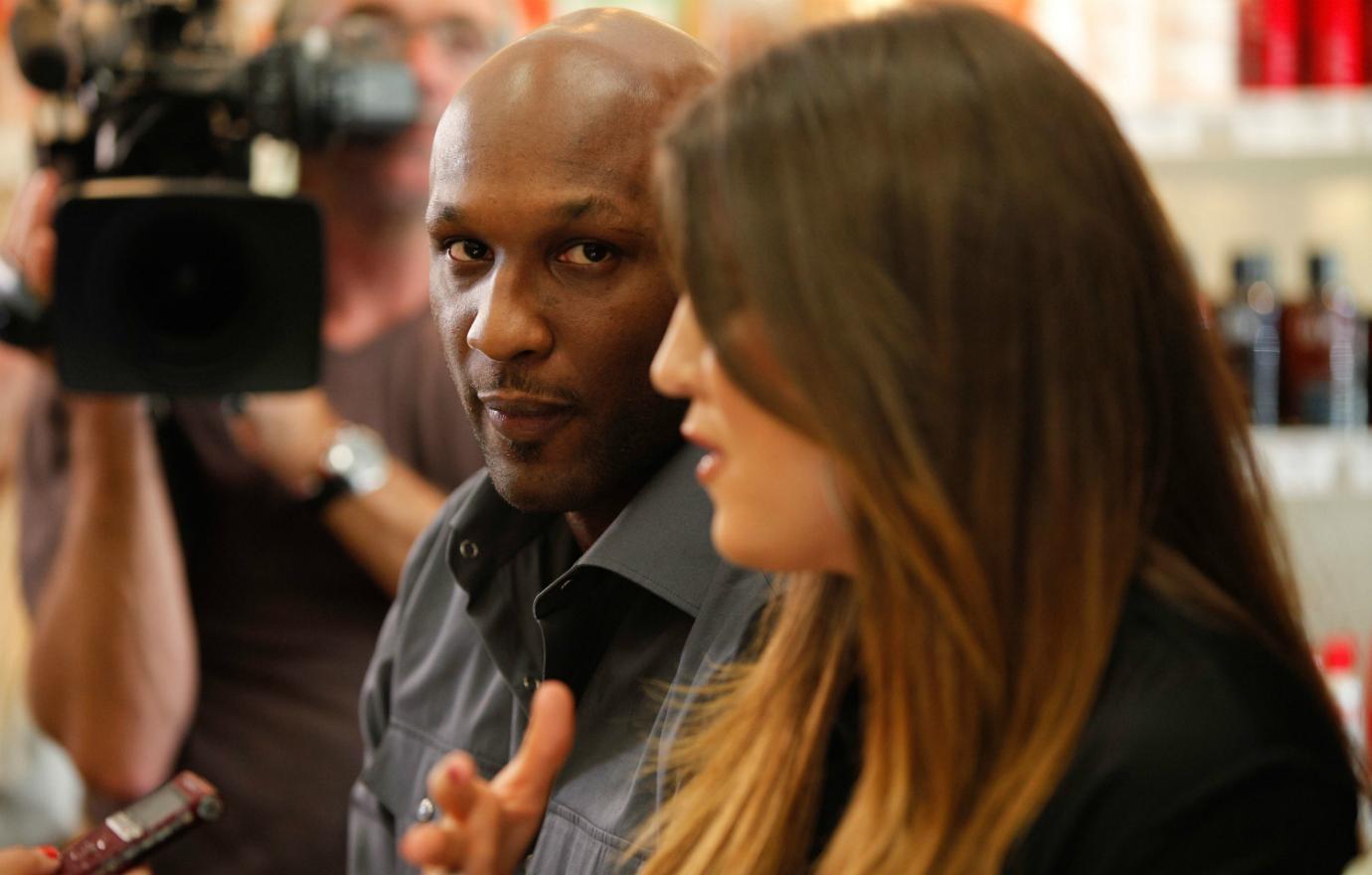 During the summer of 2013, TMZ reported that Lamar was battling drug addiction, and adding more scandalous headlines to the narrative that their marriage was crumbling, Lamar was arrested for a DUI in August. After an ultimatum from Khloe, he reportedly went to rehab and stayed for one day. Complicating things further in July of 2013, tabloids reported that while with the Mavericks, Lamar cheated on Khloe with a woman he met after a basketball game.
Article continues below advertisement
Couples Counseling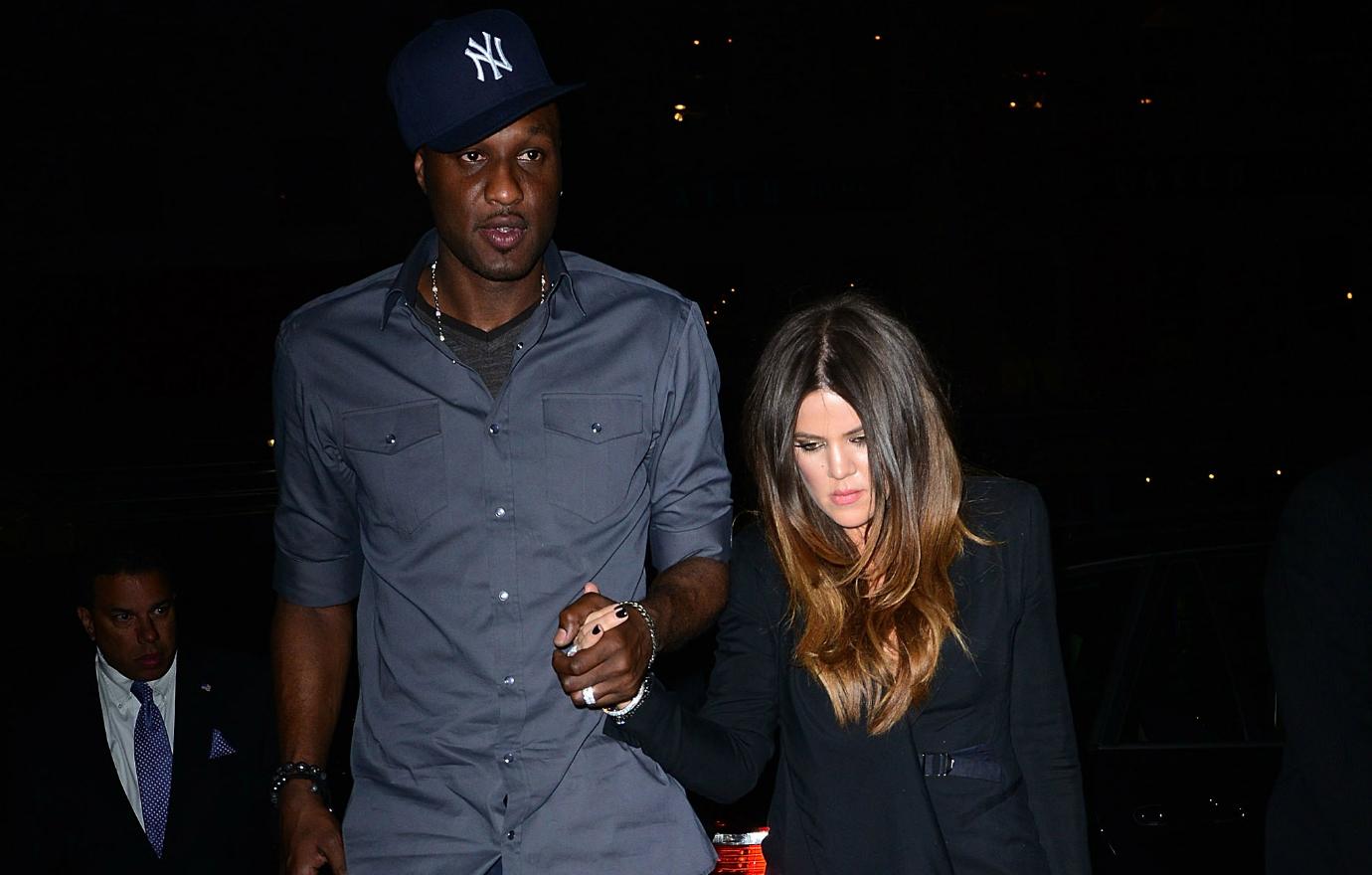 By the late spring of 2013, Khloe had tweeted that she and Lamar were seeking couples counseling. They appeared to be living separate lives but there was still hope that they might make it work — if he could kick his demons and get back to what he does best, basketball.
Article continues below advertisement
The Rap Reveal
Lamar posted a bizarre video online on November 22, 2013, that featured him rapping and admitting to cheating. Immediately, Khloe stopped wearing his ring. It seemed that this was the true beginning of the end.
Article continues below advertisement
The Done Deal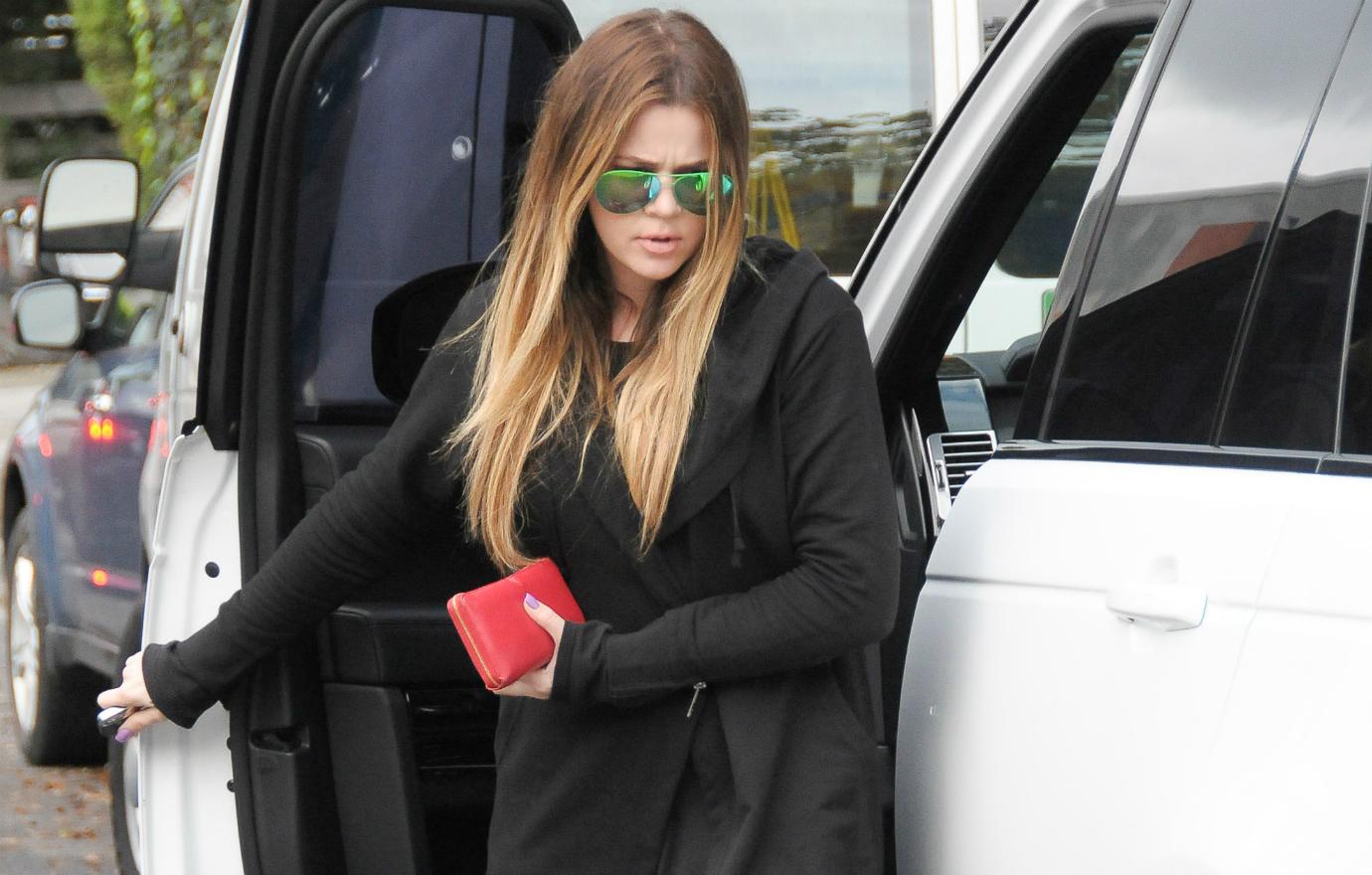 On December 13, 2013, Khloe officially filed for divorce from Lamar. The storybook love affair had an ending that was anything but happy.
Article continues below advertisement
The Odom Overdose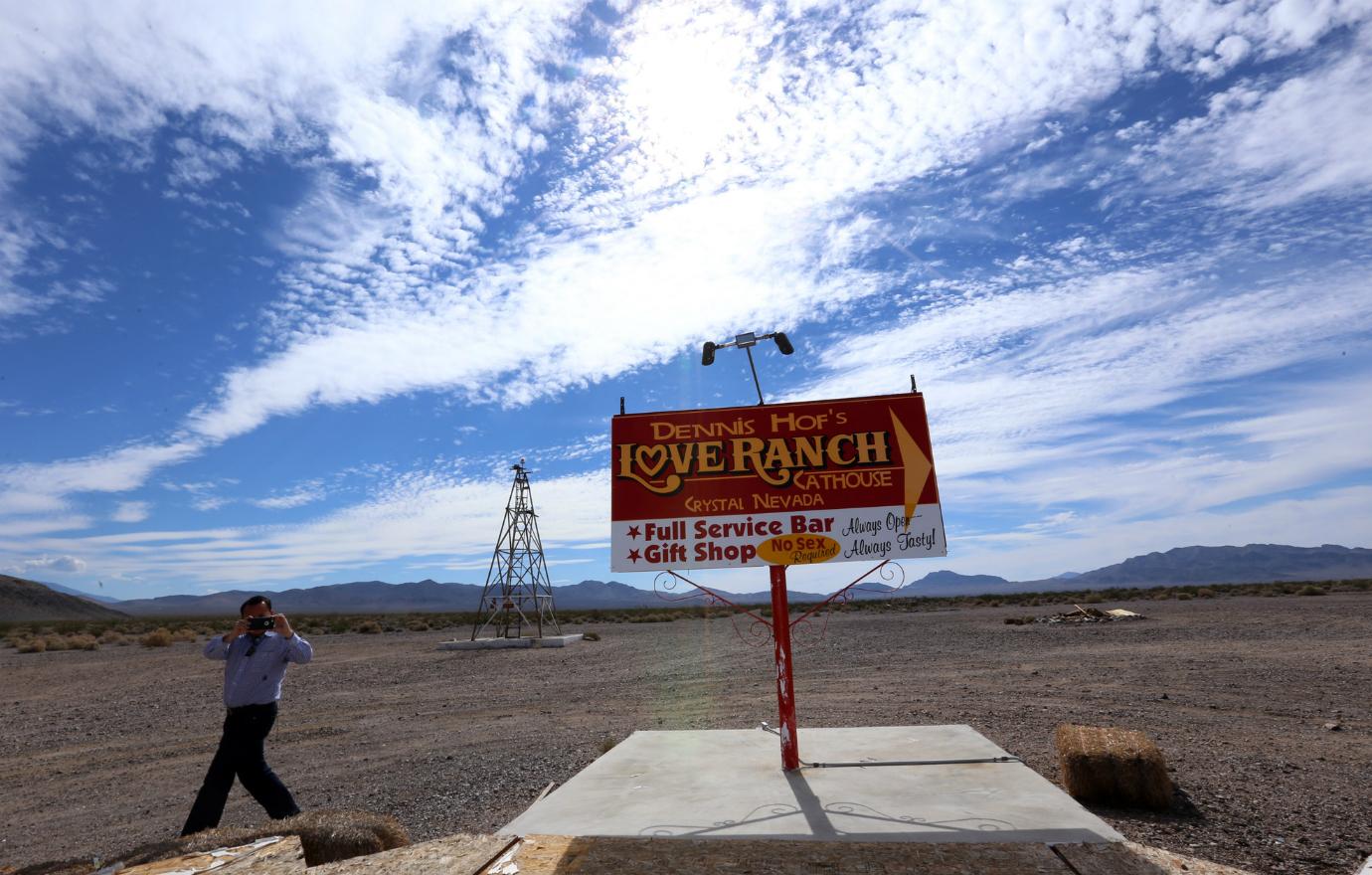 By October 13, 2015, Lamar was fighting for his life. He was discovered unconscious in a Nevada brothel. Lamar had overdosed, and Khloe responded immediately by flying to his side. He spent the next few months recovering from the overdose and the numerous strokes that followed. All the while, Khloe remained. There were hints that these two might reconcile. The fact that she then called off their elongated divorce proceedings certainly added to that speculation. Khloe insisted reconciliation was the furthest thing from her mind, stating to People, "It's not even in our brains thinking about us as a couple or having a relationship right now."
Article continues below advertisement
Khloe Comments on Cheating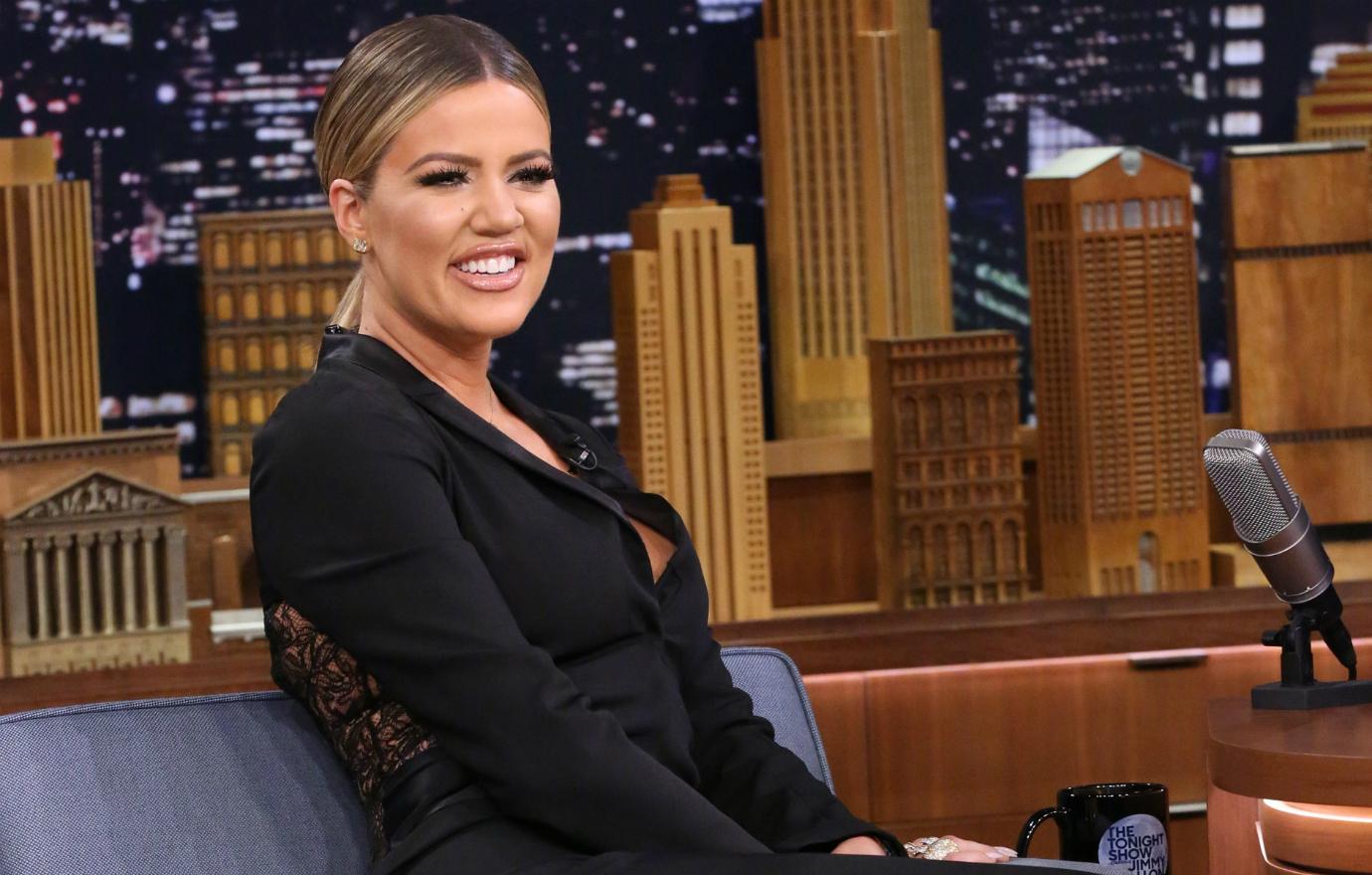 When she appeared on The Howard Stern Show in January of 2016, Khloe discussed how she tried to find out about Lamar's cheating and it appeared that the pro baller was good at covering up his tracks. "He was so good. So, nothing was on his cell phones, but he had an assistant. They were all on his assistant's phone, so he was really crafty," she said to Stern. The host asked, "Doesn't that feel awful when the assistant knows, and everyone knows?" Kardashian responded, "Oh, it's disgusting." One can imagine how it felt to be blindsided by news that Tristan was cheating!
Article continues below advertisement
The Duo Return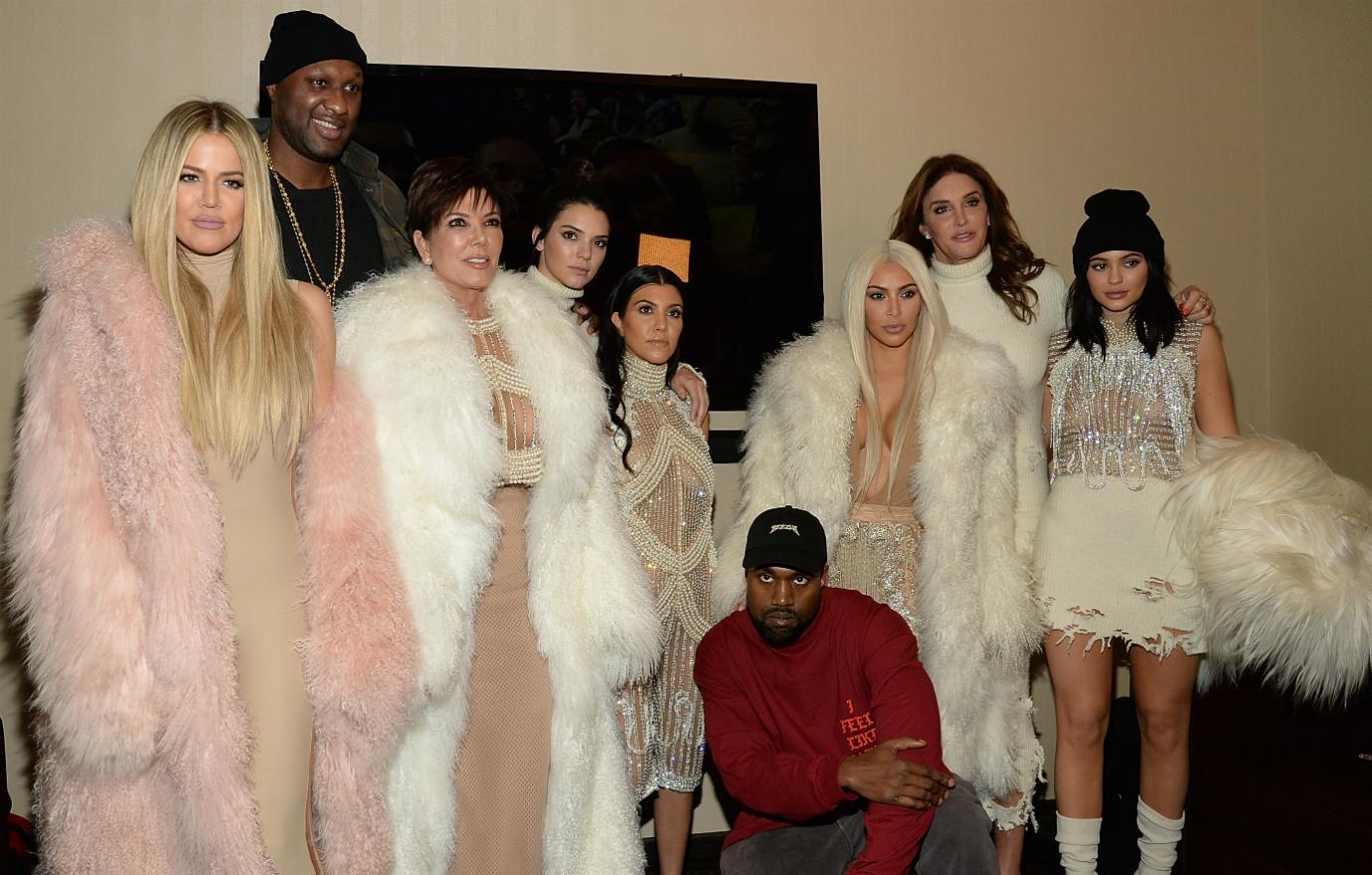 Lamar and Khloe returned to the spotlight when they appeared together in February 2016 at the fashion show put on by her brother-in-law, Kanye West, in New York City. This "reconciliation" ... or whatever it was, was short-lived. Rumors swirled that Lamar had returned to his drug-abusing ways, and Khloe responded by filing for divorce a second time. It was finalized in December of 2016. Done and done.
Article continues below advertisement
The Tell-All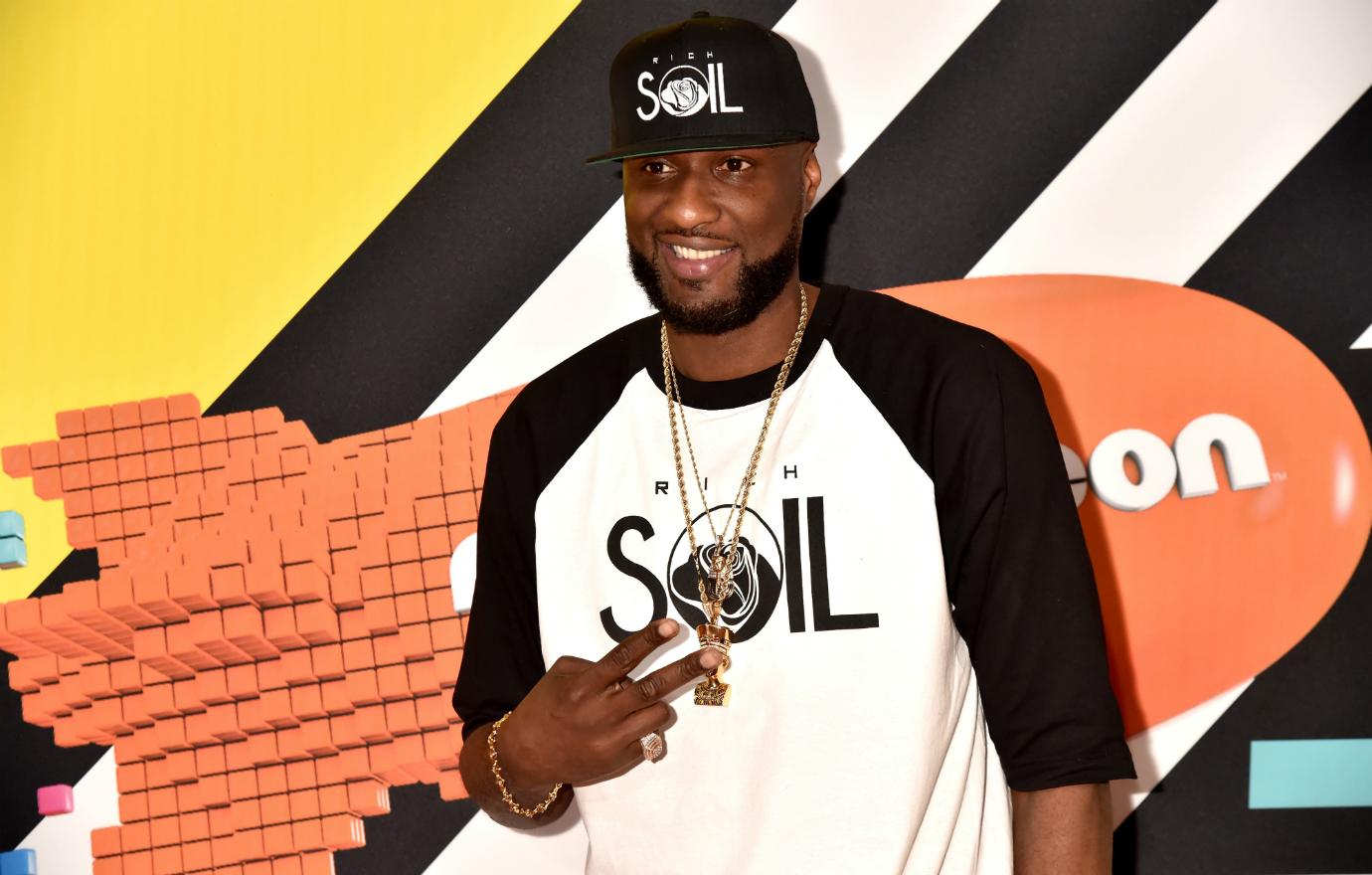 Lamar has been writing a tell-all book that chronicles not only his relationship with Khloe, but provides an insider's view of the Kardashian family. This news must have the famous family a little unnerved, but publicly, they have not commented. As for Lamar, he has stated that it would make for a sizzling read. He will also chronicle his near-death overdose, how Khloe came to his side, made his medical decisions for him and helped him return to health. This isn't only a look inside the Kardashian clan, but Lamar's book will be about overcoming his demons. The book will be released in 2019. As Lamar puts it, "I hope to be an inspiration to many that you can overcome adversity and challenge no matter where you fall from." He's also releasing a strain of marijuana products, Rich Soil Organics, that he insists were vital in his recovery. Khloe, meanwhile, has been making headlines of her own with Tristan and his alleged cheating. Patterns tend to repeat …