PHOTOS
TLC Reveals They Have 'No Plans To Feature' Derick Dillard After Jazz Jennings Rant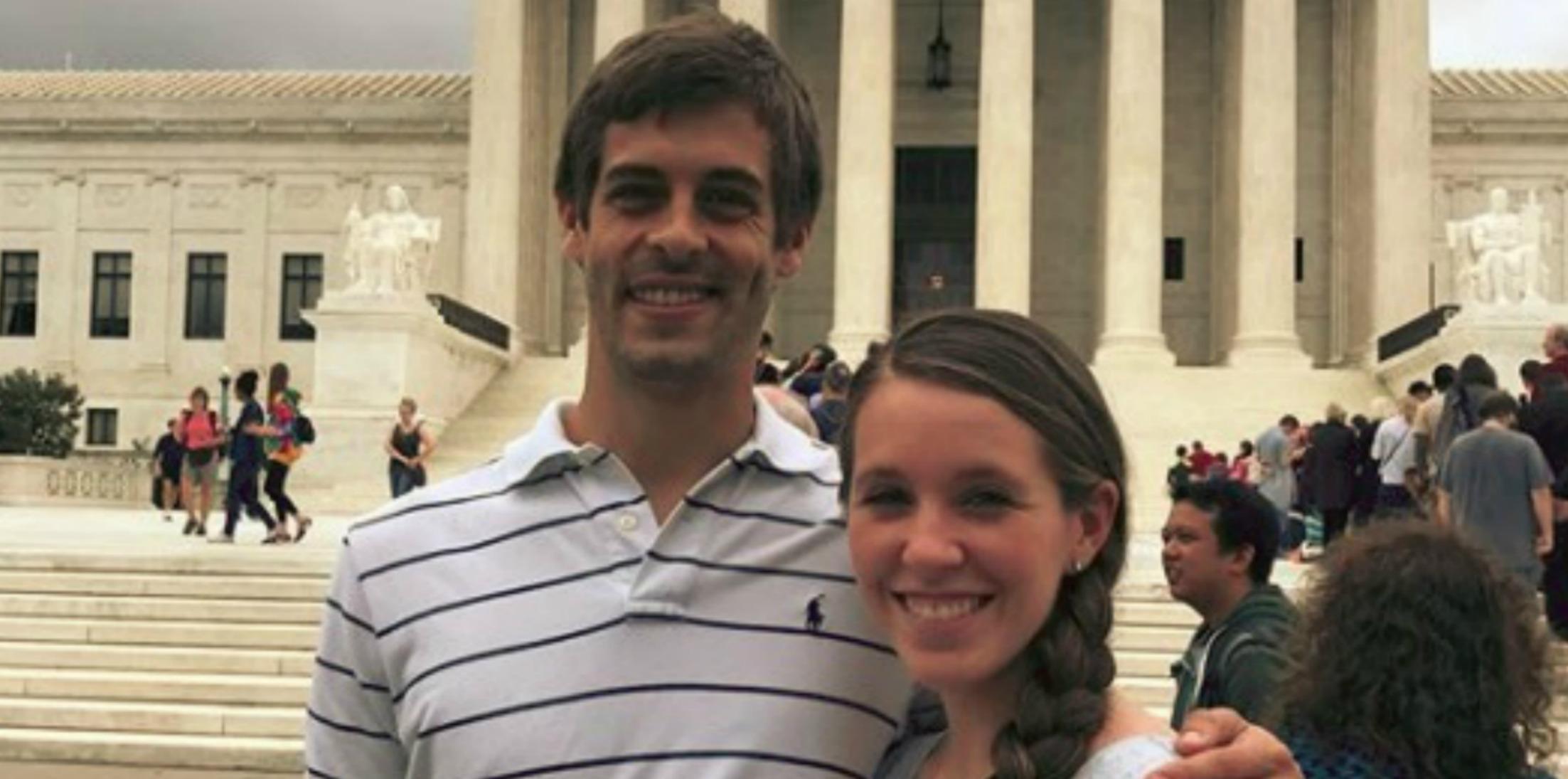 Just days after Derick Dillard went on a Twitter rant slamming TLC for the show I Am Jazz and its transgender star Jazz Jennings, the network has announced they have all but dropped the dad of two from his wife Jill Duggar's show Counting On. In a shocking statement, TLC revealed they have not featured Derick on the show for months and have no intention to in the future. In addition to TLC's statement, Jazz released her own comment regarding Derick's recent remarks. Click through to see what TLC and Jazz had to say about Derick's comments!
Article continues below advertisement
"We want to let our viewers know that Derick Dillard has not participated in Counting On for months and the network has no plans to feature him in the future," TLC wrote in a statement released on Twitter.
"We want to reiterate that Derick's personal statements do not reflect the views of the network. TLC is proud to share the story of Jazz Jennings and her family and will continue to do so," the network finished.
Article continues below advertisement
TLC's statement comes days after Derick ranted against the network on Twitter, accusing them of taking advantage of the 16-year-old Jazz for their own agenda. In the tweets, Derick referred to Jazz using male pronouns, even though she identifies as female. Jazz was diagnosed with gender identity disorder at four and transitioned from male to female.
"I pity Jazz," Derick tweeted. "4 those who take advantage of him in order 2 promote their agenda, including the parents who allow these kinds of decisions 2 be made by a child. It's sad that ppl would use a juvenile this way. Again, nothing against him, just unfortunate what's on TV these days."
Article continues below advertisement
"If I say I feel like I am Nepali, that doesn't make me so," Derick continued. "We can't vote til we're 18. Our brains aren't fully developed til around 25. Jazz is being taken advantage of, as part of a larger agenda. I really have nothing against the kid and wish him all the best in life. I just hate seeing him used this way."
Article continues below advertisement
Soon after TLC released their statement, Jazz seemingly responded to the controversy, writing on Twitter, "In the face of constant ignorance and hatred I prefer to disregard negative opinions and continue moving forward with love."
What do you think of TLC's response to the controversy surrounding Derick? Sound off in the comments below!