PHOTOS
Watch! Tristan Thompson Has An Adorable Dance-Off With Daughter True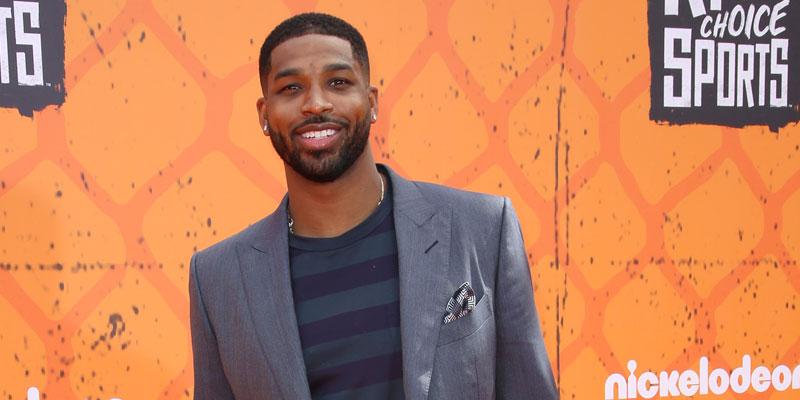 Tristan Thompson shared an adorable video of himself having a dance-off with his and Khloe Kardashian's daughter True to Instagram on Friday, February 21. The Cleveland Cavaliers star and the toddler boogied down to the Trolls soundtrack, and she did a pretty impressive job mimicking the NBA star's moves.
Article continues below advertisement
"Dancing with my Princess Tutu," Tristan, 28, captioned the clip. It appears that the footage was captured at Khloe's Calabasas mansion. "I'm not gonna lie this is pretty friggin cute," one fan wrote in the comments section of the post. "Please Khloe take this man back he has learned his lesson," another person added. "She's your twin!" a third person noted.
Khloe and Tristan are in a better place and amicably coparenting True following their nasty split in February 2019. Rumors have circulated for months that Tristan is eager to win Khloe back, but thus far his efforts have been unsuccessful. If Khloe does indeed decide to reconcile with her ex, she has the full support of her famous family.
Article continues below advertisement
"Khloe's family have forgiven Tristan in some regards but they are still very protective of Khloe, her feelings and of course, her daughter True. They know Khloe is smart and will make the right decisions for herself. She is an adult and they know she makes choices that respect herself and what she feels is best for her and her family," a source told Us Weekly, noting that Khloe "knows that people slip up and make mistakes in life since everyone is human."
Article continues below advertisement
"I have chosen to NOT pollute my heart and my energy by holding onto anything negative. I am allowed to forgive. Forgiveness is a strength and not a weakness. I am allowed to forgive people but still not accept their behaviors. I'm also allowed to protect my space. I am allowed to choose who I want in my life and who I do not. I'm also allowed to wish people well and sincerely mean it. Doesn't mean I have to be their best friend. I want nothing but beautiful blessings for EVERYBODY that has even been in my life. Regardless of what they have done or not done to me. I want people to be kinder in this world. We are all here to live and experience life. Therefore we may make mistakes along the way and if we are lucky we will grow from every mistake we make. If we are blessed enough, we get to grow to be incredibly kind and beautiful people. I wish that for everybody in the world. I want peace and happiness for ALL! I've given it to God. I have been working on me from the inside out. I crave peace and happiness in this new year and forever after," she wrote.
Article continues below advertisement
What do you think of Tristan & True's dance video? Sound off in the comments below!