PHOTOS
Tyga 'Completely Disrespected' Kylie Jenner With A New R-Rated Song And Kris Is Not Happy!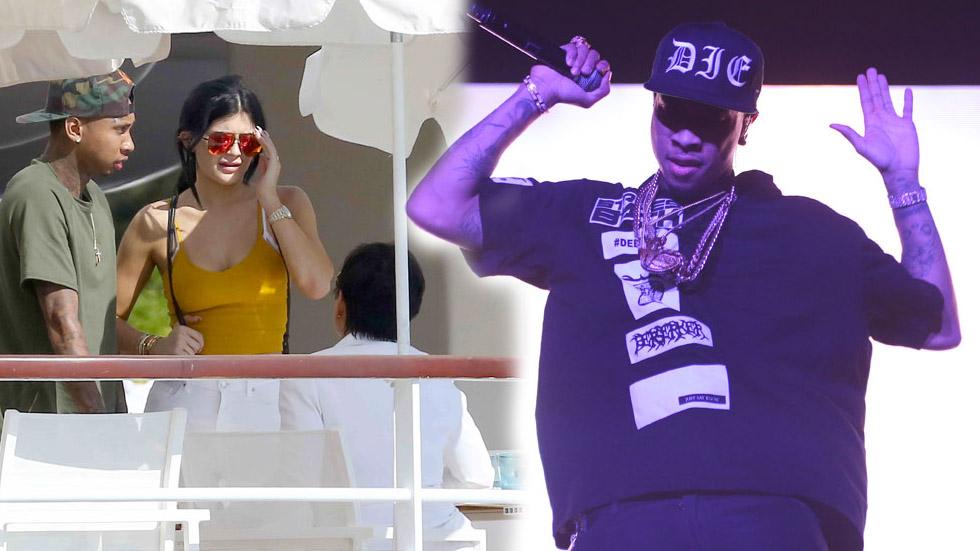 Listen to a preview of Tyga's Stimulated
Article continues below advertisement
tyga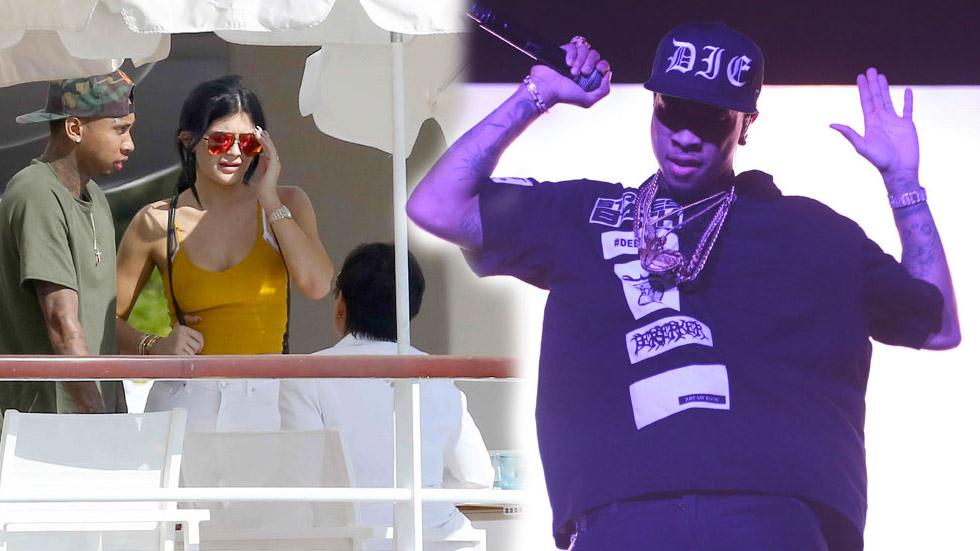 Well, Tyga isn't very family-friendly with most of his rap songs ("Rack City," anyone?) but he may have taken things way too far with his latest R-rated track, "Stimulated." Even Kris Jenner is upset—find out why!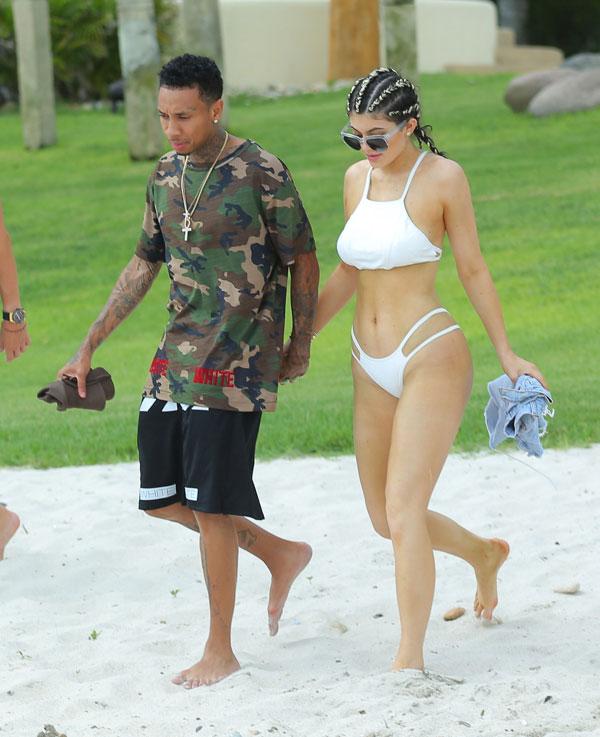 The 25-year-old, who has been unafraid to show girlfriend Kylie Jenner some PDA since she turned 18-years-old this month, says some pretty vulgar things about the teen, and even the Kardashians are up in arms, a source tells RadarOnline.
Article continues below advertisement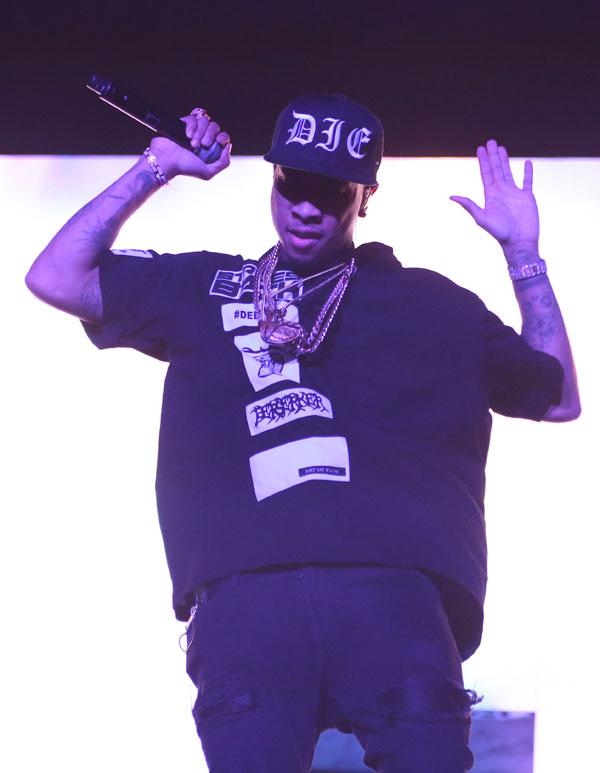 The lyrics don't include Kylie's name, but it is still pretty evident whom he is rapping about. "They say she is young, I shoulda waited. She a big girl, dawg, when she stimulated. She a big girl dawg, I'm puttin' in. Yeah I'm penetrating," he says. Um…how romantic?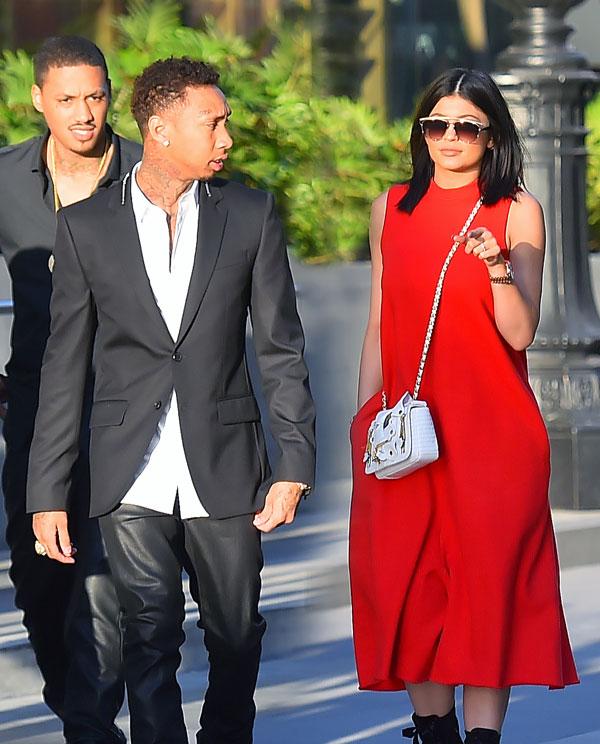 Considering all the backlash Tyga faced amid rumors that he left his fiancé Blac Chyna for the then 16-year-old, it is pretty clear who he is referring too.
Article continues below advertisement
spl1061839_002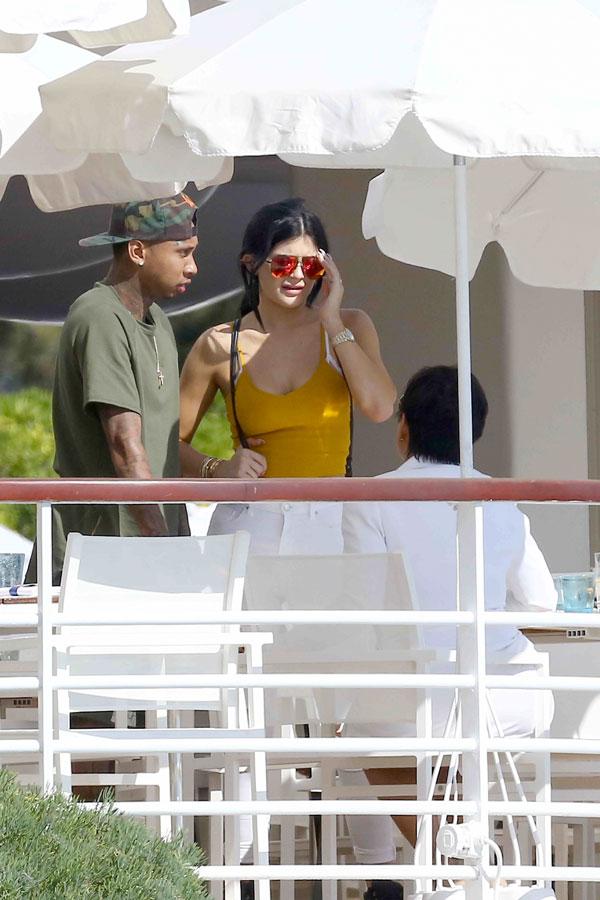 And it sounds like Kris is going to have a few choice words for her daughter's beau. "This is just so disgusting that the Kardashian family cannot even believe Tyga went there," the insider tells Radar. "Tyga knows not to discuss Kylie with anyone and then he goes and writes a song about having sex with her," the source added. "It is just absolutely repulsive!"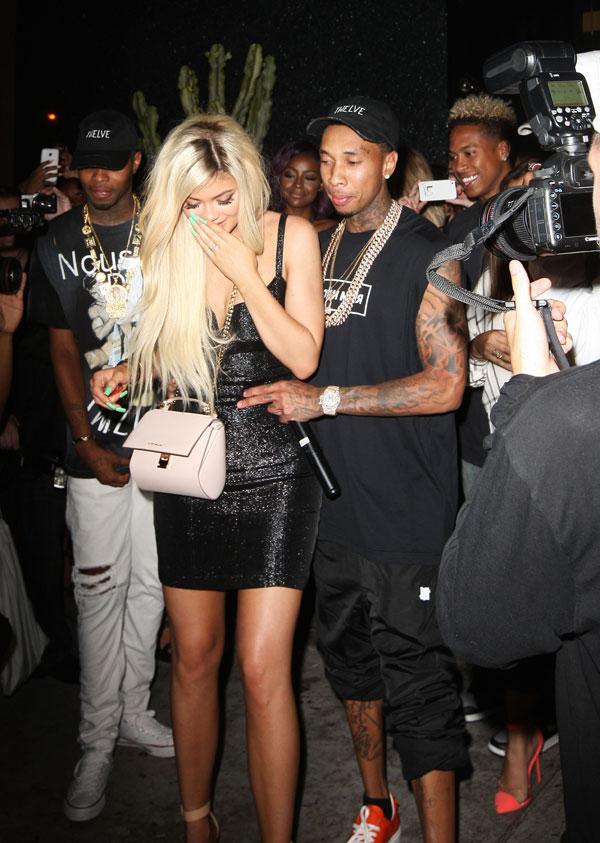 This is pretty bad timing for Tyga, considering he was seemingly on the Kardashians' good side after they invited him on their family trip to St. Barts last month. Says the source, "he was doing so well and getting along great with Kylie's sisters and parents and now he just lost huge brownie points because he dragged her; completely disrespected her."