PHOTOS
Usher Takes A Relaxing Walk With His Wife After Major Break In Herpes Scandal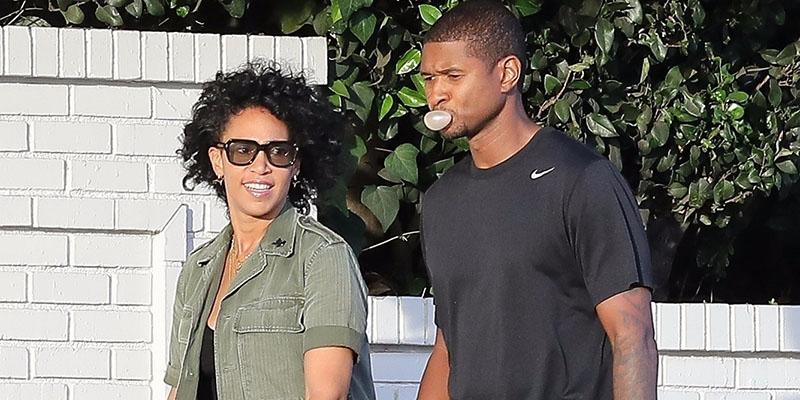 Usher looked relaxed as he walked with his wife Grace Miguel in Los Angeles. And for good reason! The singer, who has been involved in a herpes scandal, after several people, including a man, accused him of exposing them to the STD, got a major break on Friday, after one $20 million lawsuit was dismissed.
Article continues below advertisement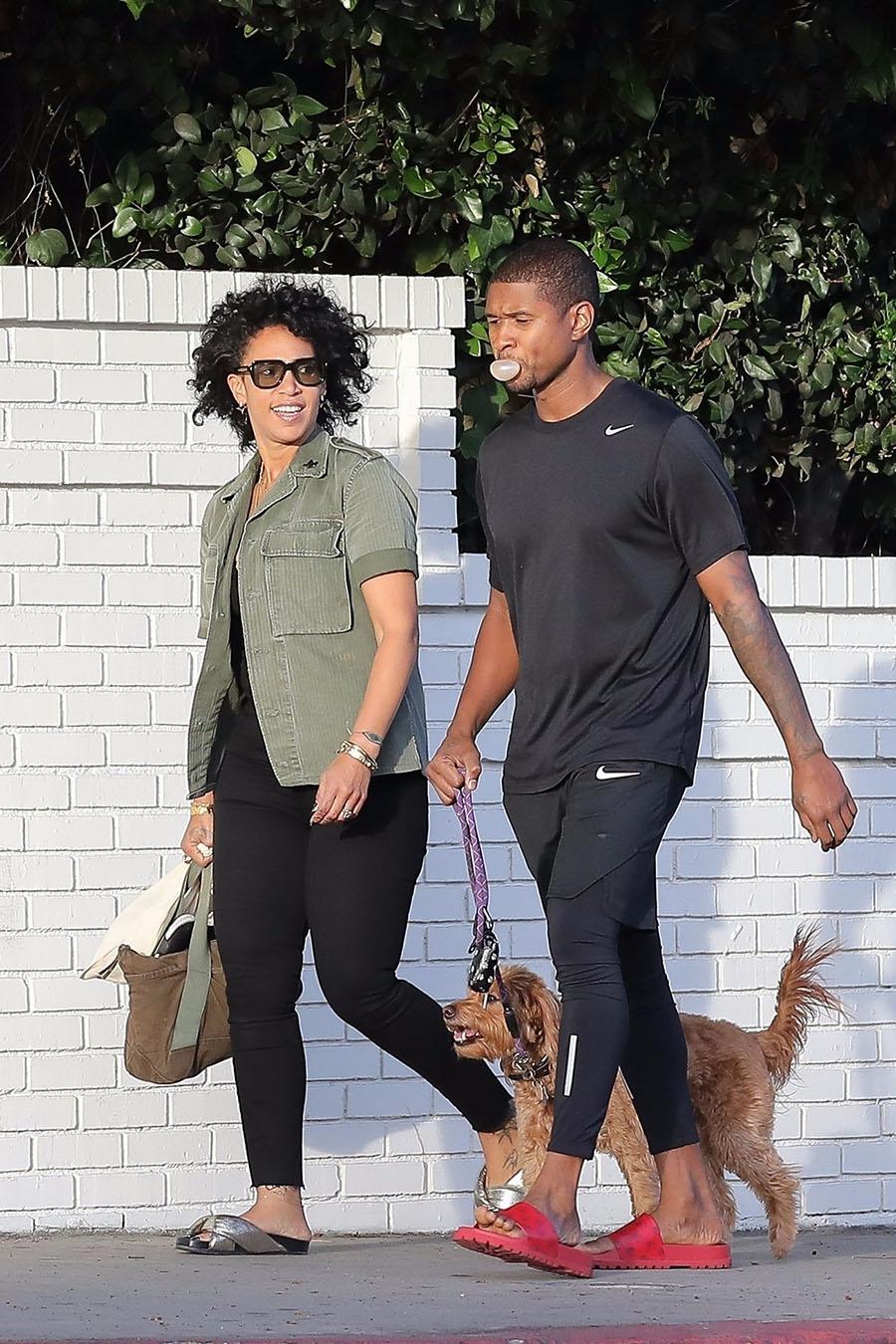 Accuser Laura Helm allegedly was recorded telling someone during a phone call two days before filing the suit that she had only ever had protected sex with him.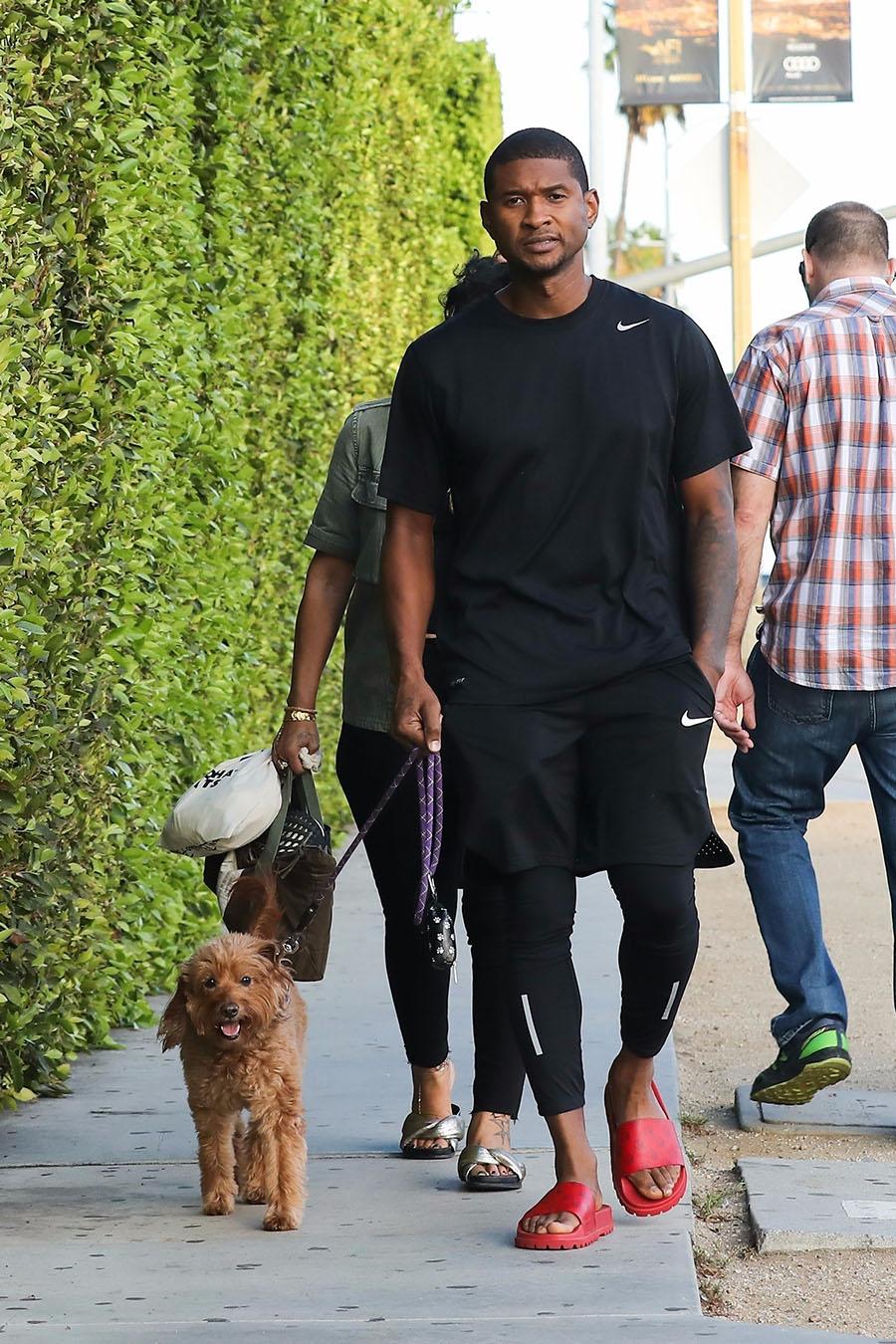 Her lawyer reportedly then withdrew from the case and when she got a new attorney, they filed legal documents to dismiss it. However, it was without prejudice and "with intent to refile."
Article continues below advertisement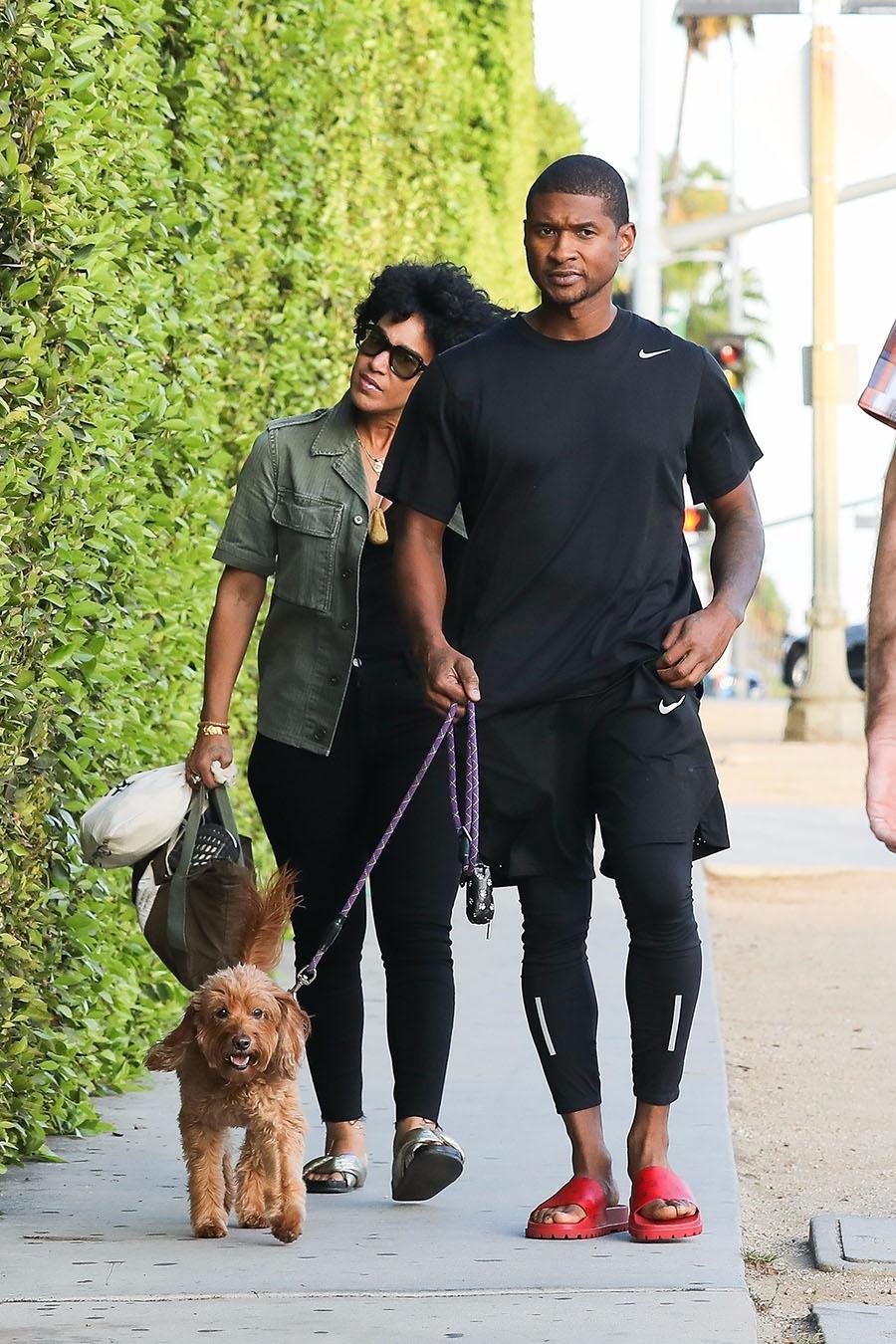 Still, Usher looked unbothered as he headed to the Chateau Marmont Hotel with his wife and their adorable dog.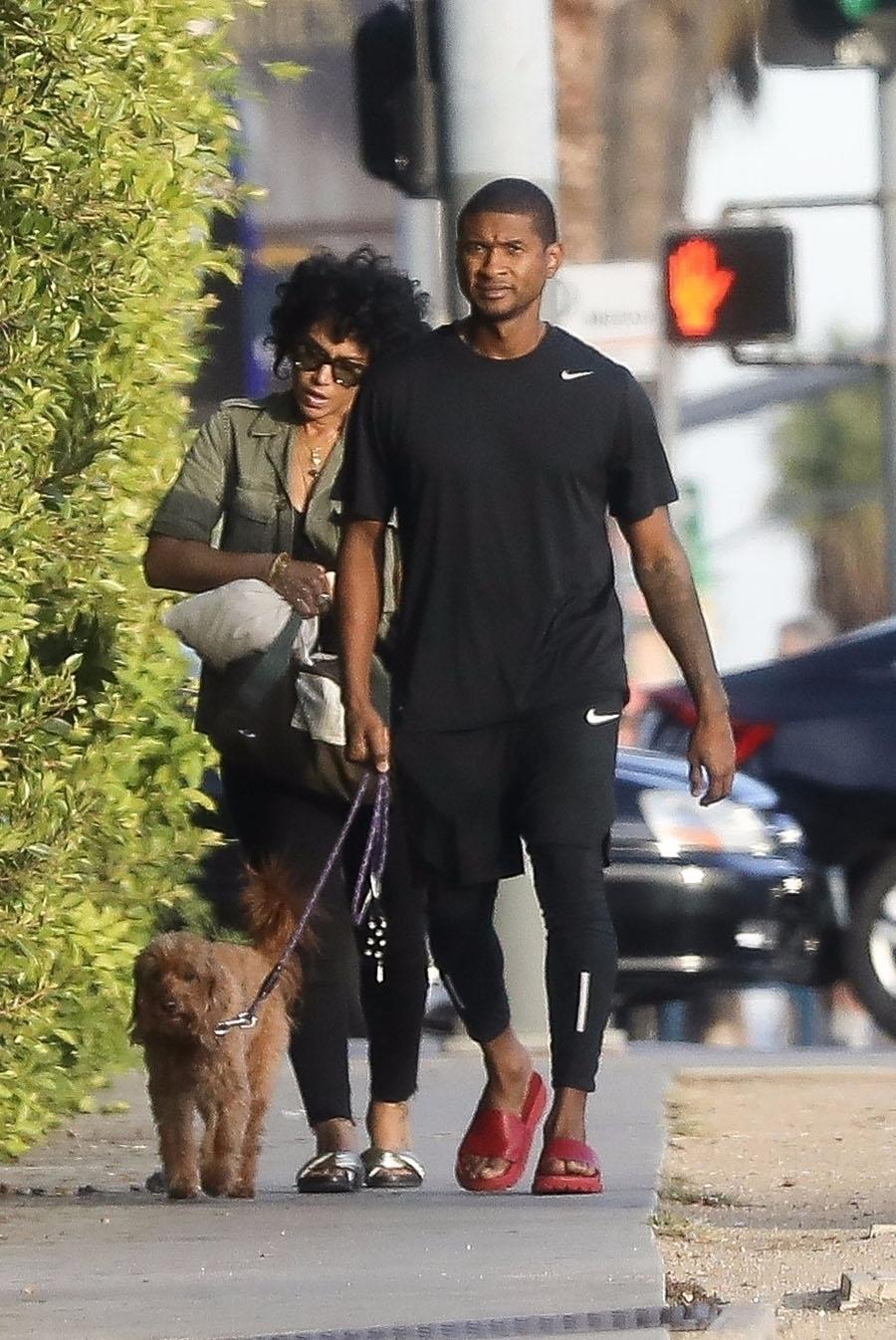 He dressed down in black athletic gear, but paired the look with some pretty expensive red Louis Vuitton slippers. And his wife Grace has been extremely supportive throughout his ordeal. Earlier this month, when asked about Usher's scandal while at LAX, the 48-year-old said, according to reports, "People are people, living their lives — have a great day."
Article continues below advertisement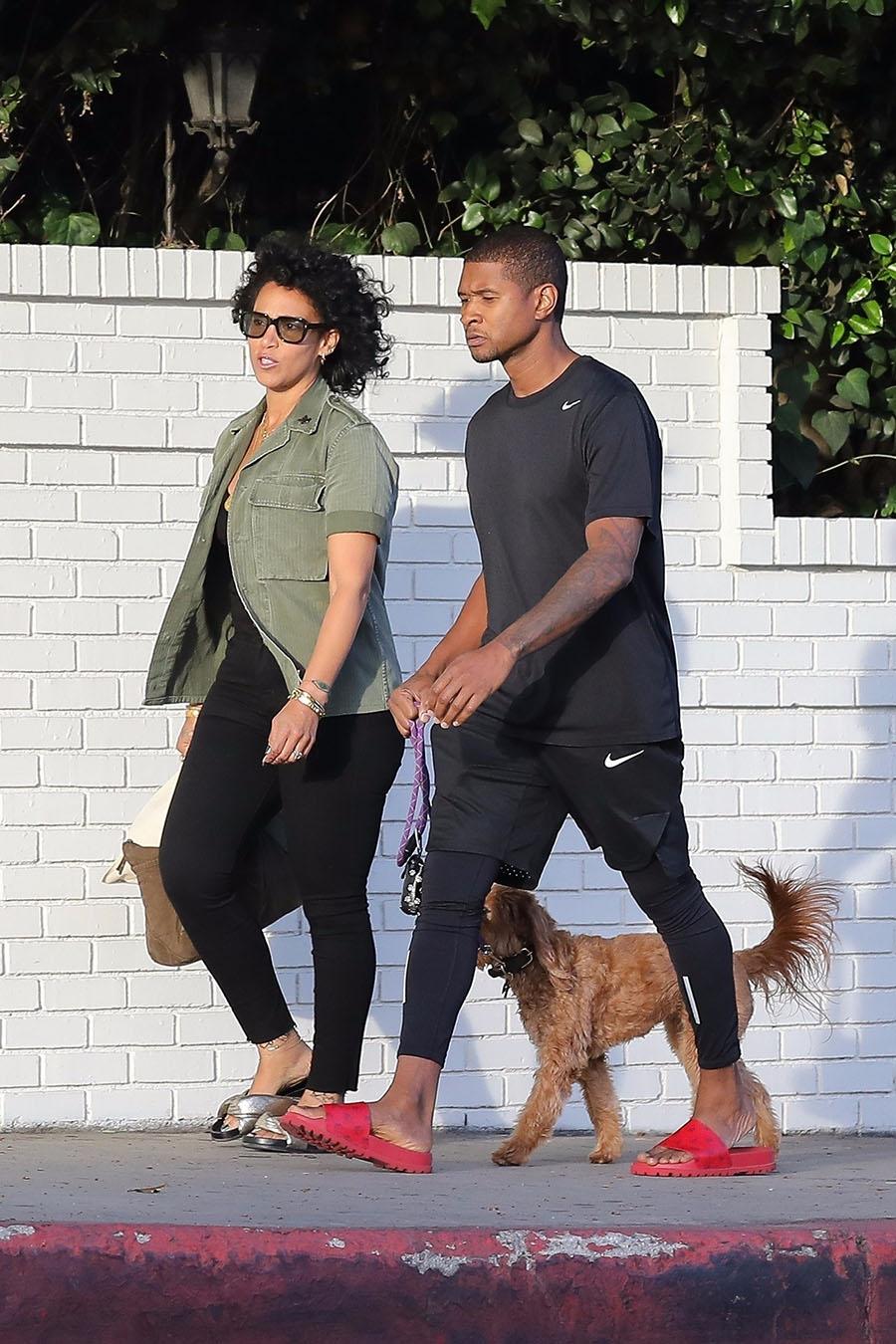 And it appeared she was on FaceTime with her husband at the time. When pushed further, she simply replied, "That's it."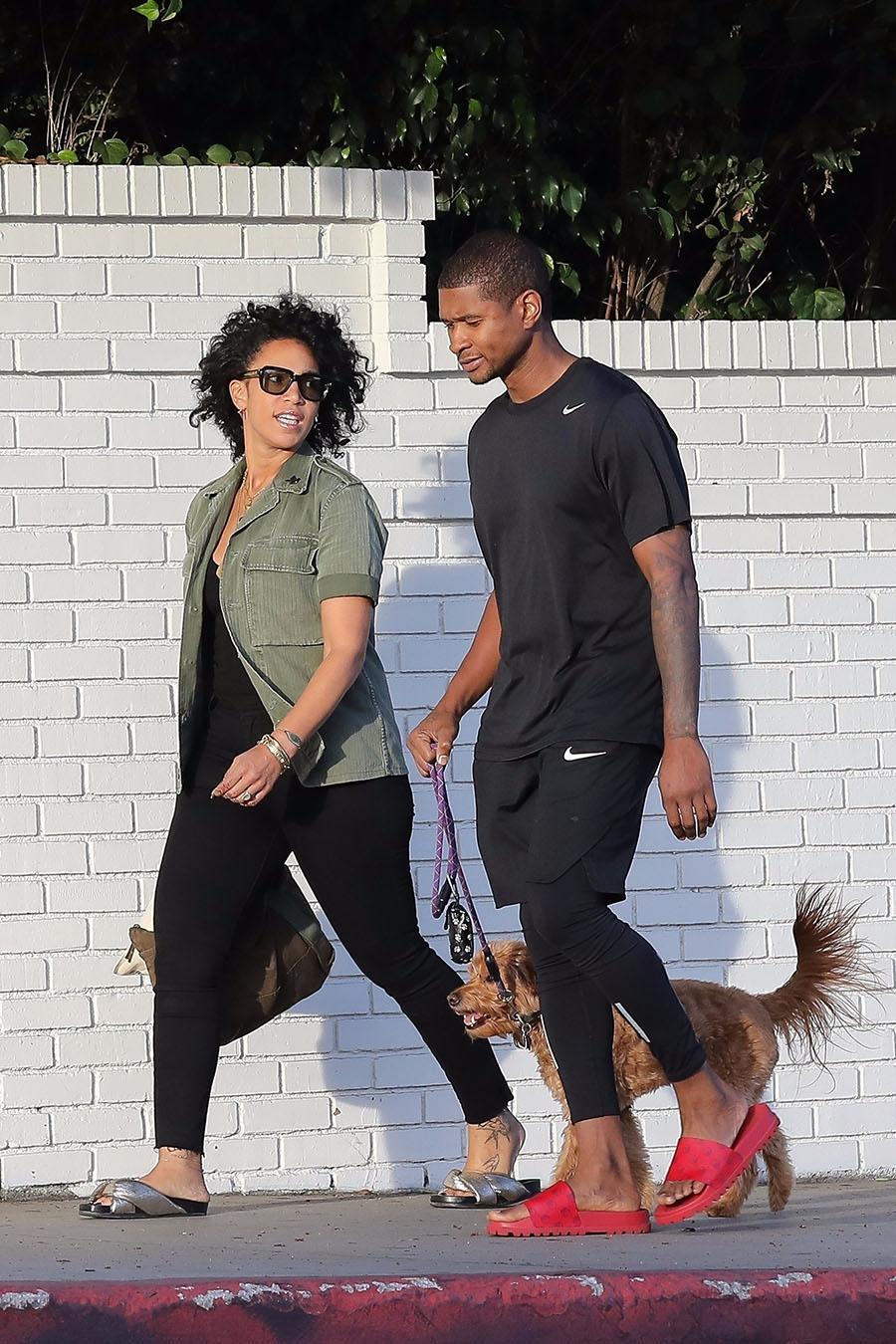 What are your thoughts on Usher's situation? Let us know in the comments section.