PHOTOS
No Complaints Here! Zac Efron Literally Lets It All Hang Out In Skintight, Spandex Wrestling Uniform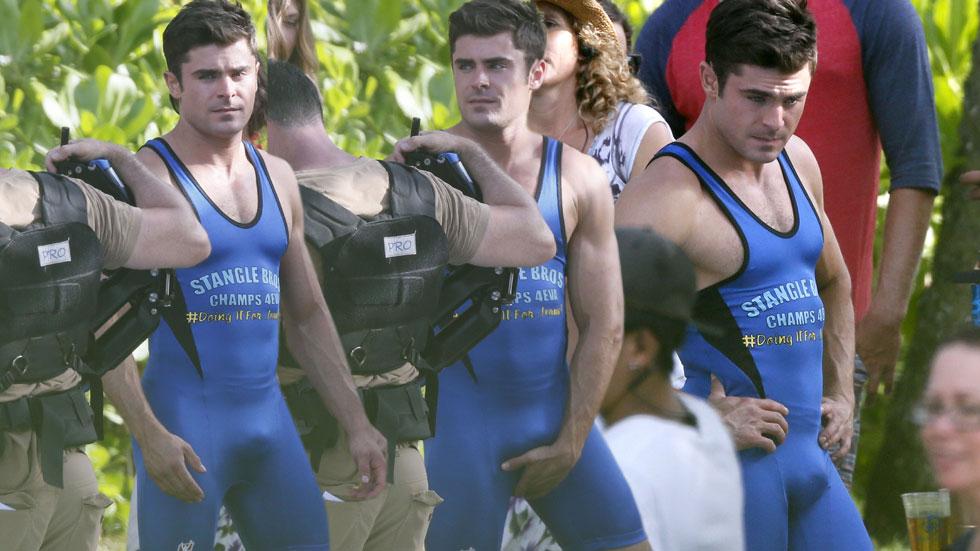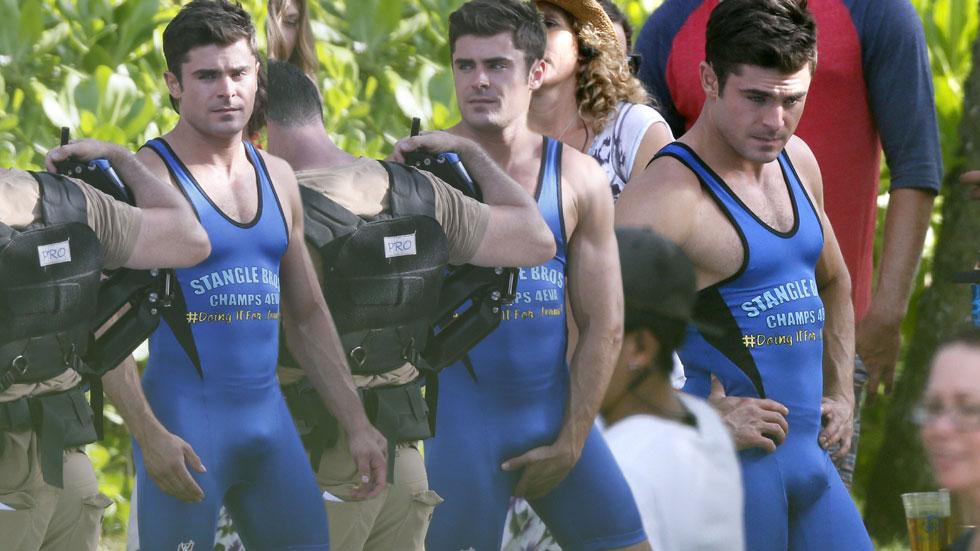 Thanks to this new set of photos taken on the Oahu, Hawaii set of Zac Efron's new movie, we get to see a lot more of Zac than we could ever have imagined. The often shirtless star surprisingly wore clothing for the latest scene, but does this tiny spandex one-piece really count as clothes?!
Article continues below advertisement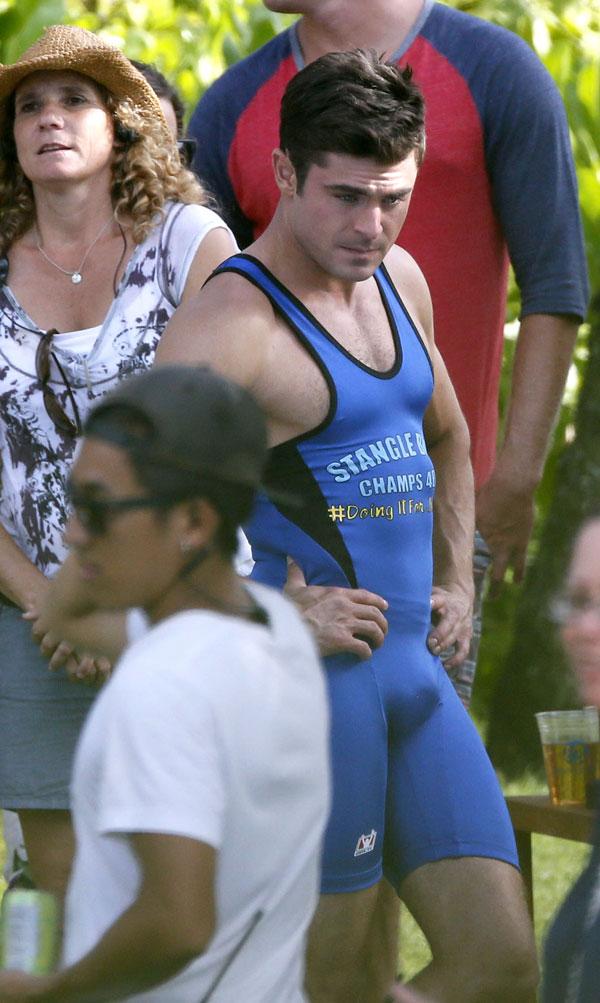 Zac was seen wearing (and totally rocking, might we add) a skintight wrestling singlet while filming a scene for Mike And Dave Need Wedding Dates, a comedy in which he and his on-screen brother hire two ladies to be their dates to a destination wedding.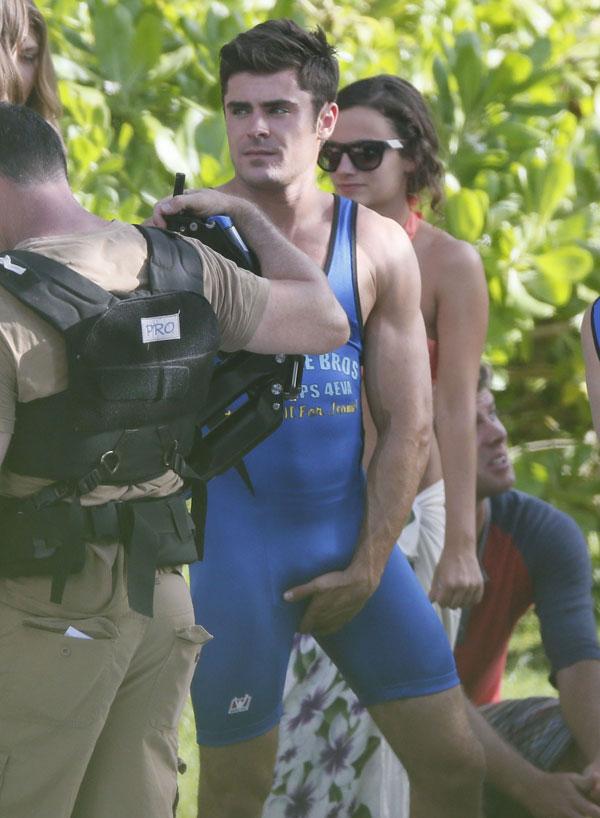 Zac didn't seem too self-conscious in the tight getup—can you blame the guy?!—but he was seen adjusting himself in it!
Article continues below advertisement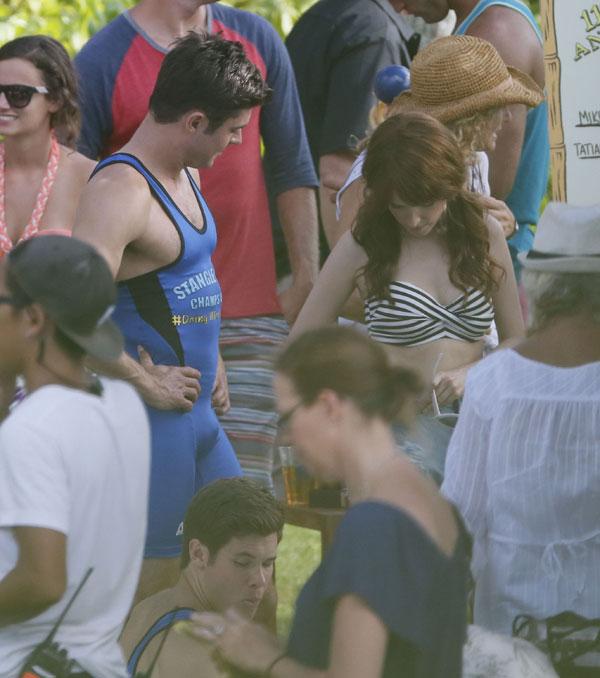 Zac's co-stars Adam Devine and Anna Kendrick were also on set to film the scene. We feel so badly for Anna who had to actually do her job and act rather than just stare at Zac all day long. Guess that's why she gets paid the big bucks.