REALITY TV
Did Anna Duggar Give Birth To Baby #5?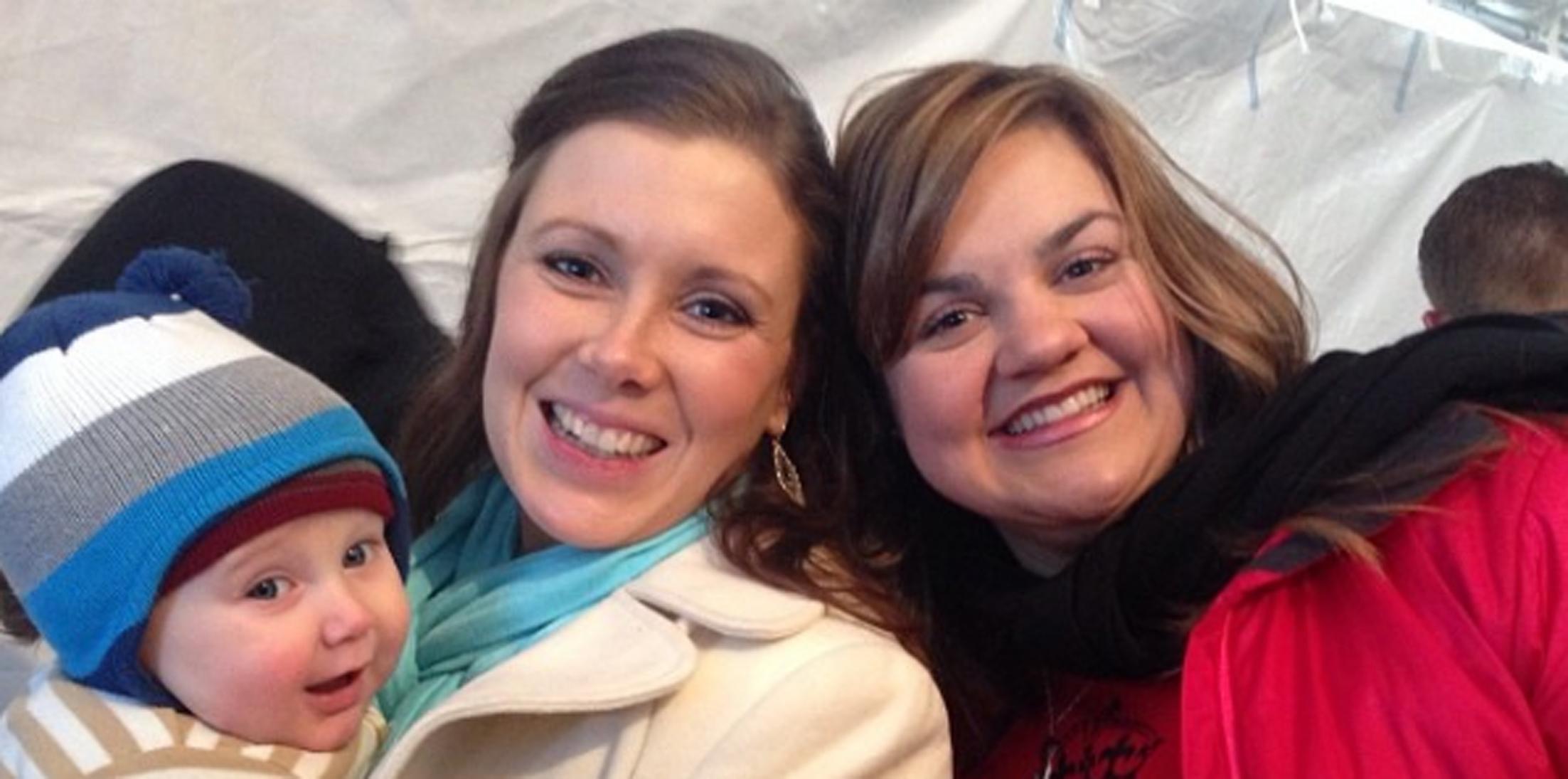 Article continues below advertisement
In the photo in question, shared to the Duggar Family Facebook page, Jana is pictured holding a little one, whose face is suspiciously covered, as she chats on the phone.
While the Duggars seemingly tried to explain the candid photo by captioning it, "Jana loves to hold her nephews when they stop by for a visit," it only seemed to fuel the Josh and Anna baby rumor mill as many fans assumed that the nephew in her arms was in fact theirs.
"That has to be Anna and Josh's baby," one fan commented. "They just announced in March but she'd been pregnant for awhile they just told gender but no due date. Jessa's baby is a lot bigger than this."
Another Facebook follower asked: "Could this be Josh and Anna's little one? No due date has been announced as of yet…"
One fan even sent their best wishes to the couple as they wrote: "Congrats Josh and Anna!!!"
Article continues below advertisement
However, not all fans were behind the Anna giving birth rumor. Some said they thought the newborn was Jessa's 3-month old son, Henry.
"It's Henry, guys. Honestly," one follower simply wrote. While another went into detail about who they believed was wrapped in the blanket.
"Its henry lol look at the chunky size of his leg on her lap," they explained. "He just looks tiny how hes wrapped and positioned."
Do you think that's Josh and Anna's baby? Sound off in the comments!