REALITY TV
Josh & Anna Duggar Pregnant With Fifth Child Two Years After Molestation Scandal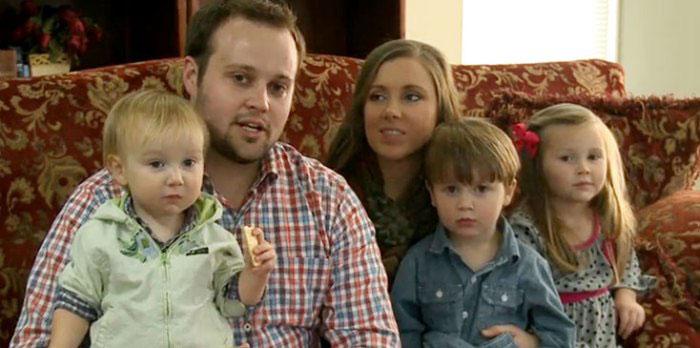 Just two years after his cheating and alleged child molestation was exposed, Josh Duggar is expecting his fifth child with wife Anna Duggar. The 19 Kids & Counting couple announced the news in a blog post on the Duggar family website.
"For nearly the last two years, we have quietly worked to save our marriage, focus on our children, and rebuild our lives together as a family. Doing so is never easy after a breach of trust," the couple writes.
Article continues below advertisement
"We've learned that a life of faith and rebuilding a life together is simply done one day at a time," they continue, adding, "As we continue our journey as a family and rebuild our lives, we are delighted to share with you that we are expecting a new baby boy later this year. Beauty comes from ashes and we cannot wait to see and kiss the face of this sweet new boy!"
The highly publicized scandal rocked their marriage in 2015, and the 29-year-old has tried to stay out of the spotlight ever since completing rehab in March 2016 at a faith-based rehab facility in Rockford, Illinois. Duggar was outed for molesting his younger sister and then three months later confessed to cheating on his wife and being addicted to pornography.