REALITY TV
'Bachelor' Couple Nick Viall And Vanessa Grimaldi Call Off Engagement!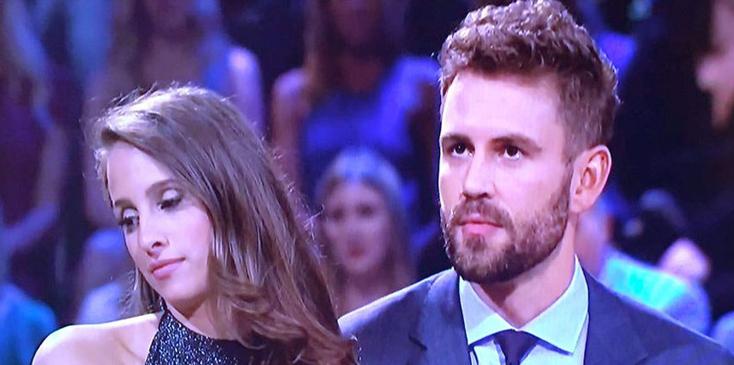 It's over! Another Bachelor couple has called it quits!
Nick Viall and Vanessa Grimaldi have announced that they are done-zo nearly six months after Bachelor Nation watched their televised proposal.
"It's with a great amount of heartbreak for the both of us as we have decided to end our engagement," Nick and Vanessa told E! News in a joint statement.
"We gave this relationship our all and we are saddened that we did not get the fairytale ending we hoped for," the former couple continued. "We will continue to be there for each other no matter what. This hasn't been an easy decision, however, as we part ways, we do so with lots of love and admiration for each other."
Article continues below advertisement
The couple has been open about their relationship struggles, and even talked about their issues during the After the Final Rose special (the two didn't even look like they liked each other during the aftershow), immediately following their televised proposal.
"I'm not going to sugarcoat things, some days are tougher than others, like any relationship," Vanessa admitted.
"We're very honest with each other — I don't sweep anything under the rug, neither does he … And it's been hard. You know, we live in two different countries, and we're starting a relationship where you don't get the chance to see each other every day and do normal things. When we do see each other, it's in a house. I love him, we love each other, but there are days that have been difficult," she said.
While Vanessa moved to Los Angeles to be with Nick, the Bachelor almost immediately jumped into his next endeavor, joining the cast of Dancing with the Stars, where he spent tons of hours away from his fiancée, rehearsing for the show.
A source previously told Us Weekly that the two fought often and their relationship was "not solid."
Did you see Nick and Vanessa's split coming? Sound off in the comments!