REALITY TV
Fans Bash Josh Duggar On 9th Wedding Anniversary Following Birth Of 5th Child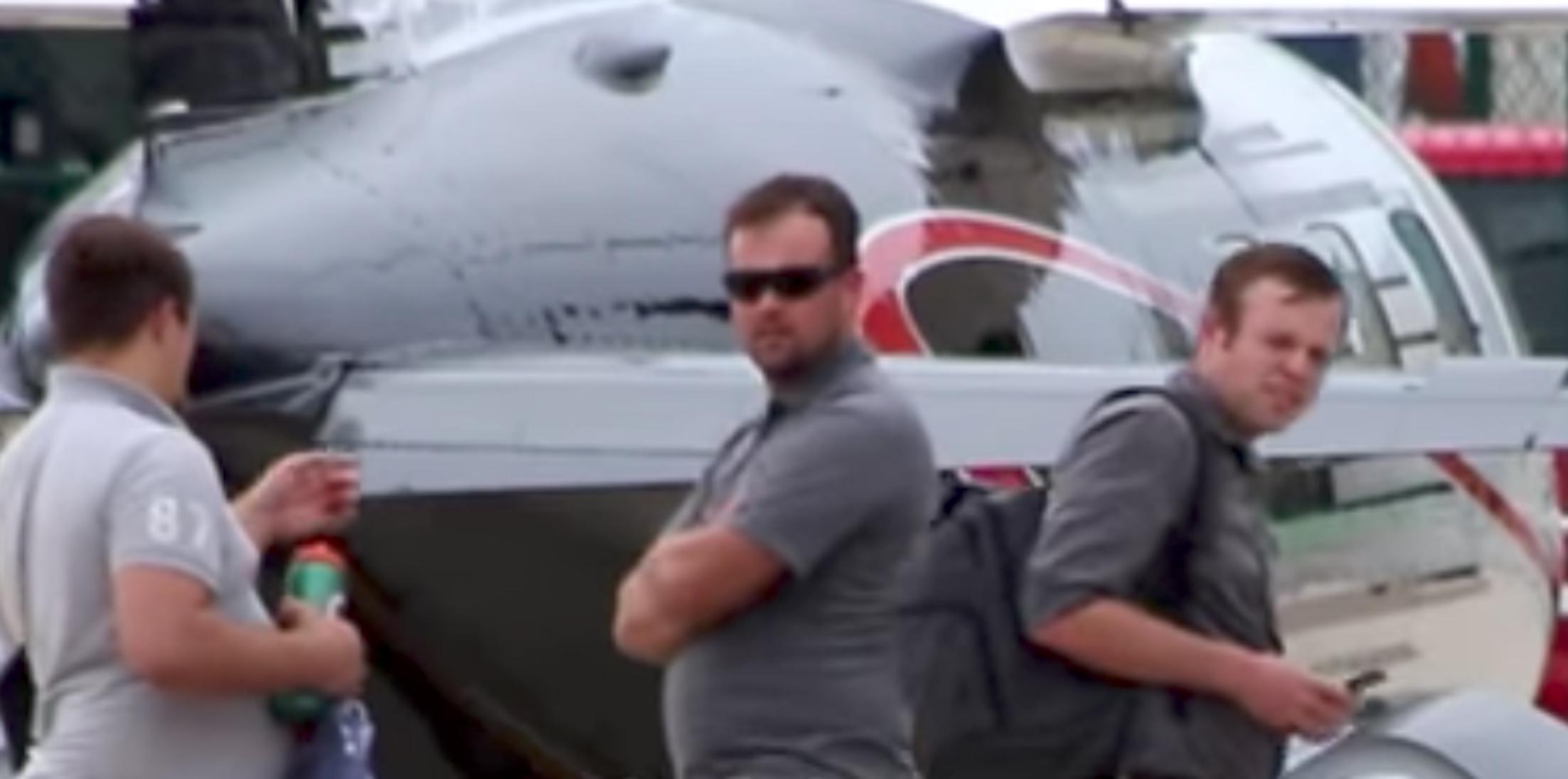 Josh Duggar's shameful past continues to haunt him. While it's been over two years since the 19 & Counting star's infamous cheating and molestation scandal (an uncovered a police report exposed that the reality star was accused of molesting five girls, including at least two of his own sisters, as a teen, and news broke that Josh had been cheating on his wife, Anna), Duggar fans have yet to forget about all the drama the eldest Duggar son put his family through.
Article continues below advertisement
Fans of the reality TV family went on the attack after Josh's parents, Jim Bob and Michelle, shared a picture of Josh and Anna on Facebook, congratulating them on their 9th wedding anniversary.
"Happy Anniversary Josh and Anna," the throwback-wedding photo's caption read. "We love you both so much and are so thankful for God's grace and love in your lives. We pray He will be with you as you follow Him. Love, Mom & Dad PS--We are also thankful for the beautiful legacy of five wonderful grandchildren!!"
However, unlike Jim Bob and Michelle, some Duggar fans have yet to move past Josh's 2015 molestation and sex scandal.
"There is no way I could stay married to this man let alone have more children with him!," a fan commented, referencing the recent birth of Josh and Anna's fifth child. "I live sic the Duggar family's and the shows but it disgusts me to even hear anything about Josh .. to me Anna is staying against her will .. she's staying because of his and her family's ..so sad"
Article continues below advertisement
Another called out Josh's family for their continued support of him despite his past indiscretions.
"Dudes, again, your son has major issues," the fan wrote. "Parading him and his family in the public eye just makes people feel terrible. It's too soon. For the sake of his recovery, his wife and the rest of your family it might be best to keep your love and support private for now. I'm sure they don't need the inevitable negativity. Their family has suffered enough from being in the public eye."
However, not all Josh-bashing comments were directed to him, but rather his wife for staying with him.
"She should have run and taken duggar $$$ with her," a fan commented on the family's fan page, Duggar Family News: Life is not all pickles and hairspray.
"Ugh he's such a smug arrogant a**hole. I go back and forth being angry at her and feeling so badly for her," another wrote. "What a mess. She - and especially their children! - don't deserve all of this."
What do you think about the fan's bashing Josh? Sound off in the comments!