REALITY TV
Juan Pablo Galavis Critiques Ex Clare Crawley's 'Interesting' 'Bachelorette' Promo: 'Can't Get Over Juan'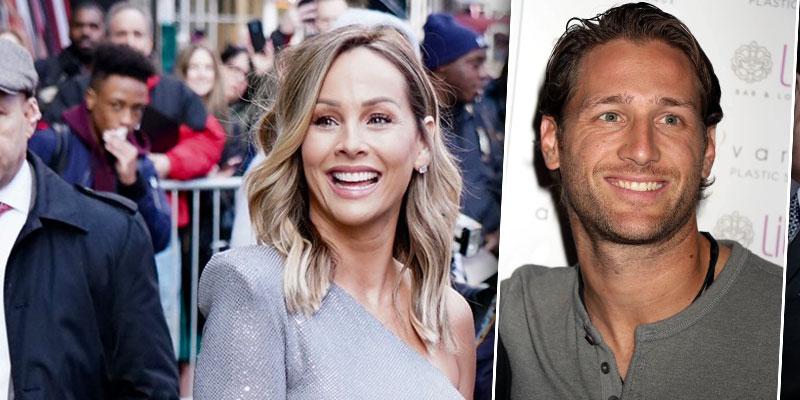 Juan Pablo Galavis didn't hold back after his ex Clare Crawley's new Bachelorette promo was released on Tuesday, September 1, which featured the former Bachelor star. "Interesting PROMO of @Clare_Crawley and the season of @BacheloretteABC, 6 years LATER and I know WHO is the Juan that can't get OVER Juan …" the 39-year-old athlete tweeted on September 2, seemingly referring to how ABC keeps mentioning him while promoting season 16 of the series.
Article continues below advertisement
"Would LOVE if you take a GUESS? PS: Clare got over LONG time ago, just in CASE," he added.
In the teaser for the upcoming season, viewers caught a glimpse as to what happened between Crawley and Galavis in 2014 when he didn't give her the final rose. "I would never want my children having a father like you," she declared after he allegedly told her he didn't love her but loved "f--king her." "I want respect."
Article continues below advertisement
But the blonde beauty wasn't having it and replied, "And yet here you are, older than 99% of them and still can't practice compassion and kindness."
However, Galavis defended his tweet, telling Life & Style he thought Crawley overreacted "a little bit." Galavis made it clear that he wasn't trying to blast his ex, and instead, he was excited for her upcoming journey. "I also posted a tweet congratulating her a week earlier when she was announced, but it seems like she missed that one," he said.
CHRIS HARRISON BREACHES COVID 'BACHELORETTE' QUARANTINE, PUTS ENTIRE SHOW AT RISK
Meanwhile, Galavis could use a little help in the love department since he recently split from his wife, Osmariel Villalobos, after two years of marriage in March. "The happy endings in the stories of Disney are my favorites and I grew up yearning to marry a prince, have a beautiful home, a family and eventually a HAPPY ENDING, even though my marriage was not, at all well, I thank God for letting me live this experience and to continue staying in my hope that at some point, be able to live that fairy tale," Villalobos, 32, wrote via Instagram.
Article continues below advertisement
"I want to close this chapter of my life in the same way it began, with LOVE, because even though I didn't have a fairy tale, Juan Pablo tried to make me happy and I tried to make him happy … and in reality that is most important. You deserve this clarification, and so here it is. We are divorced," she added.
STAYING OR GOING: CHRIS HARRISON DENIED ENTRY TO 'THE BACHELORETTE' SET
Things seem to be looking up for Crawley, though, since she is reportedly engaged to contestant Dale Moss after only 12 days of filming. In March, production was halted due to the ongoing coronavirus pandemic, and as a result, she ended up speaking with some of her suitors beforehand. "One of her potential guys found a way to get in touch with her and they began talking," a source told PEOPLE. "By the time filming officially began, they were basically already in love. No one else stood a chance."