REALITY TV
Watch: Mending Fences? 'RHOC' Star Gina Kirschenheiter Spends Quality Time With Her Husband Michael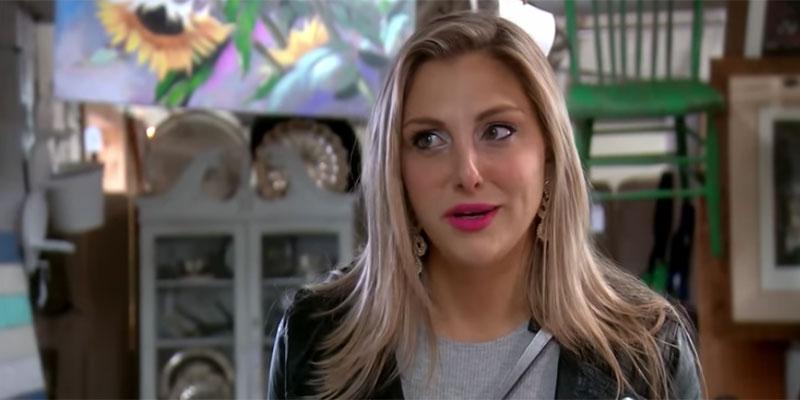 Are things on the mend for Real Housewives of Orange County star Gina Kirschenheiter and her husband Matthew four months after she filed for divorce from him?
The OC newbie, who has already gotten into it with original cast member Vicki Gunvalson on the new season, posted a video of them hanging out together on Sunday.
They weren't alone, as their three kids Nicholas, 5, Sienna, 4, and Luca, 2, joined them for a nice day out at the park. "Sundays usually = beach days for us but we have a furry friend with us today," she captioned the clip. The furry pal she was referring to was her friend's dog that the family was babysitting.
Article continues below advertisement
Gina and Matthew stay separate in the clip, as she sat down to take the video while he walked around with their children in the background.
It's a small glimpse of the man who could become her ex-husband soon. She revealed a while back that he won't be on RHOC due to his employer not wanting him to. "It wasn't a decision having anything to do with our relationship. Pure timing," she said in an interview.
Although she filed for divorce, Gina has still spoken highly of Matthew in the past. In an interview with Bravo's Personal Space recently, she complimented him on the unsavory aspects of being a parent.
"My husband is like a poop and vomit expert," she said "He really is ... He's that guy that comes in and there will just be a poop massacre ... and I'll come in and he'll be like scrubbing the clothes ... you know I would just throw everything out, so you know he really is not afraid to get into some deep situations."
Article continues below advertisement
She gave an exclusive to US Weekly about their divorce back in early July, saying "After careful consideration and deep thought, we have decided to end our legal marriage. With that said, we will never end our friendship and will forever remain family. We are dedicated to raising our children together in a happy, healthy loving environment. We will be navigating this difficult process with respect and grace for one another. We kindly ask for others to treat us with this same respect and grace at we move through this family adjustment."
The new reality star filed for divorce from him on April 2nd. citing irreconcilable differences. She has asked for sole physical custody and joint legal custody of their three children.
What are your thoughts on Gina and Matthew's relationship? Sound off in the comments.