REALITY TV
Watch: Naked Accident Leaves Tamra Judge In A Wheelchair On 'RHOC'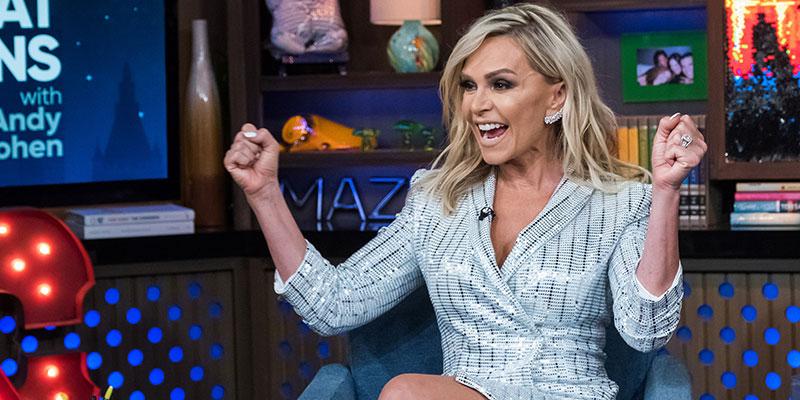 Tamra Judge's Mexican vacation with Shannon Beador and Vicki Gunvalson took a major turn for the worse on Monday night's Real Housewives of Orange County.
The three ladies (who became friends once again during last season's reunion) "whooped it up" in Puerto Vallarta as cameras captured them enjoying a boozy night out together.
"I just want to have a good time because there's so much s— going on in my life that you could probably make a country song about me," Tamra said, referring to her husband Eddie's ongoing heart problems. "My husband's heart's broken. Somebody give me a shot of tequila. It's ridiculous."
Article continues below advertisement
They headed back to the hotel, all liquored up, where Tamra got completely naked and jumped right into the hot tub. She did her best to convince Shannon to get in with her, which she did... wearing Spanx!
Things took a turn for the worse when Tamra jumped back into the hot tub (after flashing Vicki) and broke her foot in the process.
"I might've hurt my foot," she said. "Like, might've hurt like broke my foot maybe?"
MORE ON:
The Real Housewives of Orange County
"It's all gonna be good," she added. "Can we have another shot? I think I need another shot and my foot's gonna be real good."
Except it wasn't really good, as she had to go to the hospital alone at around 4:00 AM. It was there that she got her foot wrapped in a cast. As if that wasn't bad enough, she was then told that it was broken, she wouldn't be able to drive, and that she would have to see an orthopedic surgeon when she got back to the OC. Yikes.
"By the way, I went to the hospital by myself because you guys passed out," she told Vicki and Shannon. "I had to take a cab to the hospital, it was 30 minutes away."
Vicki and Shannon then carried a hobbled Tamra on the beach, where she said "It's not funny," before admitting, "It's a little funny."
Watch the clip above! Did you watch last night's RHOC? What did you think of the ladies shenanigans? Sound off in the comments!