REALITY TV
Teddi Mellencamp Confirms Ax From 'RHOBH,' Says It Was Like A 'Breakup'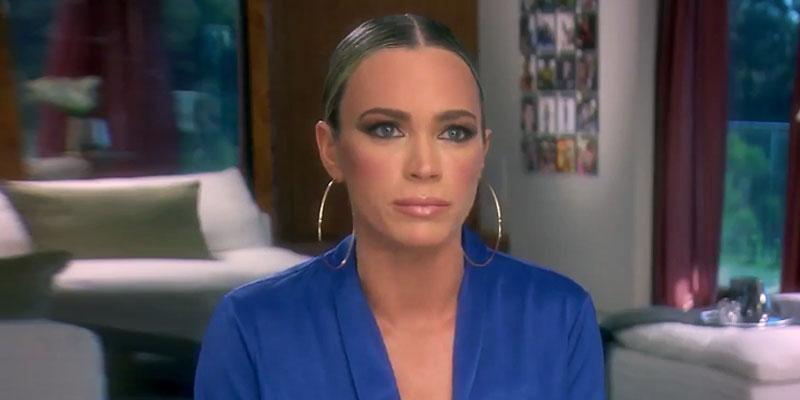 Teddi Mellencamp has opened up about her exit from The Real Housewives of Beverly Hills after her contract was not renewed.
Mellencamp — who had joined RHOBH for the show's eighth season in 2017 — announced on Tuesday, September 22, that she won't come back for the show's upcoming season. Additionally, she revealed that it wasn't a positive parting of ways.
BRAVO BLOODBATH! IS TEDDI MELLENCAMP ON THE 'RHOBH' CHOPPING BLOCK?
Article continues below advertisement
"Hey guys, just here, hangin' with baby Dove," the mother of three shared on Instagram. "I don't want to bore you, but I figured I could give you a little update on what's going on. I recently found out that my contract as a Housewife is not being renewed. Of course I could give you the standard response of, 'Oh we both came to the decision that it would be best.' Nah, I'm not going to do that — that's not who I am."
Article continues below advertisement
"You heard it here last," she captioned her emotional Instagram post. "Yes, it's true, I am not coming back to #RHOBH. Thank you to @bravotv, @evolutionusa, @bravoandy and all of the amazing women for the support (and the shade) for the past three years. Back to the shadows I go."
The decision to not renew her contract comes amid the backlash she has received over her weight-loss program called All In by Teddi.
The program had come under fire from Emily Gellis Lande, a social media influencer, who said that the program was designed to restrict its participants to intaking 500-1,000 calories per day, despite the healthy daily requirement being a minimum of 1,600 calories.