REALITY TV
Bravo Bloodbath! Is Teddi Mellencamp On The 'RHOBH' Chopping Block?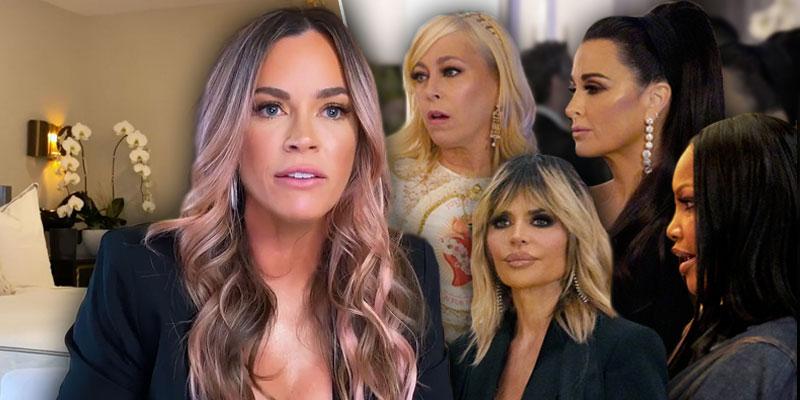 Bravo shocker! Teddi Mellencamp is reportedly getting the boot from The Real Housewives of Beverly Hills after three seasons, with an insider telling the Daily Mail that "the network has not been impressed with her performance on the show."
"They considered cutting her last season but gave her one last chance," the source continued. "She is boring and does not offer anything to the franchise with her robotic and staged delivery when interacting with the other cast members."
Article continues below advertisement
Article continues below advertisement
The mother-of-three defended her program, saying: "We realize that social media is a blessing and a curse, and it can bring out the best in people and the worst," she told Page Six on Thursday, September 17. "We have so many fabulous friends and fans on social, but there are also detractors, and there will always be people who want to feel better by making other people feel worse."
"That makes me sad, but it's the way it is," she concluded.