REALITY TV
'Teen Mom 2' Star Briana DeJesus Talks About Reaching Her 'Breaking Point' On New Season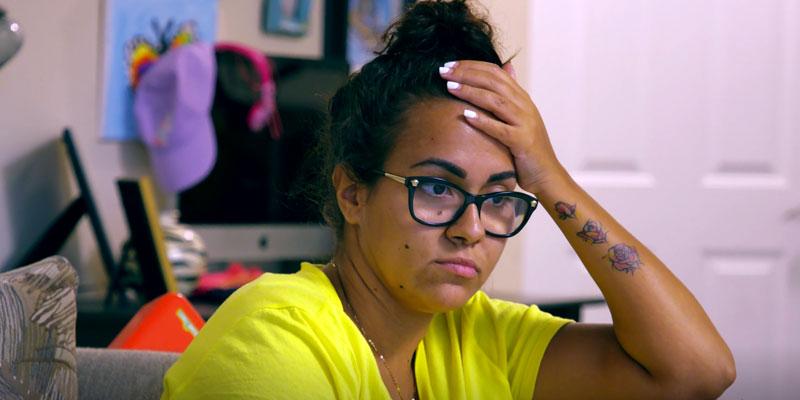 Teen Mom 2 star Briana DeJesus got candid about the upcoming season and revealed it's full of "up and downs" and she eventually reached her "breaking point."
"There are definitely a lot of up and downs. You'll see a lot of breaking points," the reality star told Hollywood Life. "It's definitely a s--t show."
In regards to her own personal life, she added that there has been "a lot of growth" since filming the last season. "At least in my storyline. There are a lot of things that I didn't think I would have done," she said. "But I did as far as you know, buying a new home, having a conversation, a difficult conversation, with Luis Hernandez and Devoin Austin to discuss our co-parenting."
Article continues below advertisement
"With that being said … before you judge me — which I know you inevitably will — I wanted to at least explain myself and own up to the fact that yes, I made a mistake sleeping with him."
As far as her current relationship with her baby daddy, DeJesus said that she "cut ties with him" and "rather than him continue to come around for his daughter, he decided to take the fact that I wouldn't be with him after he screwed me over like this out on Stella."
Article continues below advertisement
"He stopped coming around to see her completely and he doesn't even call to check in on her," she told the outlet. DeJesus has one daughter, Stella, 3, with Hernandez and another daughter, Nova, 8 with ex Austin.
BACK ON! JENELLE EVANS & DAVID EASON LIVING TOGETHER AGAIN FOLLOWING ABUSE CLAIMS
DeJesus also revealed that she thinks Teen Mom star Jenelle Evans should come back to the MTV show despite being fired in 2019 explaining, "it's unfortunate with the events that, you know, transpired." DeJesus told HollywoodLife, "She was on Teen Mom 2 for a long time. She kind of made the show what it is today."
Evans was let go from the show after her husband, David Eason, allegedly shot and killed her beloved dog, Nugget, for biting their daughter — who was 2 years old at the time — in the face.
Following the incident, the disgraced TV star told Us Weekly that she was "working to fix my marriage."
Teen Mom 2 season 10 premieres September 1 on MTV.