NEWS
'Teen Mom' Star Briana DeJesus Joked About Unprotected Sex After Getting An STD From Ex Luis Hernandez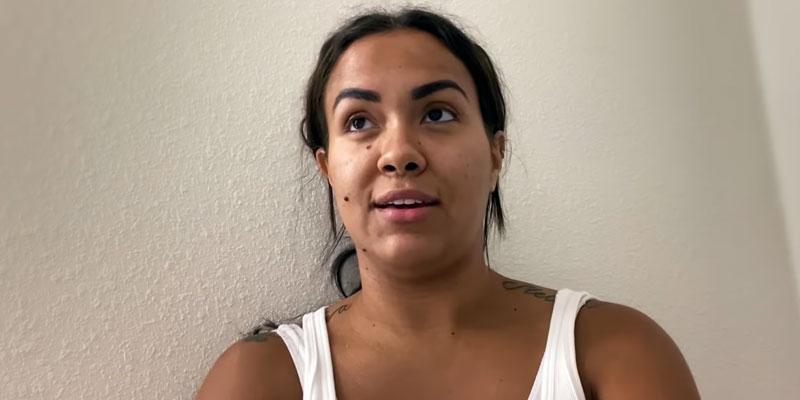 Article continues below advertisement
The post comes after she revealed in the Teen Mom 2 season 10 trailer that her baby daddy gave her an STD, and that she hasn't "processed" it yet.
Shortly after the trailer premiered, the mother-of-two told Celeb Magazine that: "Obviously, by now, my fans have seen the trailer where I confirm that Luis, my ex (and the father of my daughter, Stella) gave me an STD."
She also stressed to the outlet that "it should be noted this was a year ago at this point," in reference to the timeline of events.
Article continues below advertisement
She continued: "Since I do this to be safe in my life, I decided MTV could film it. This really ended up screwing me this time, as it turned out Luis had given me an STD and, of course, it was now caught on film."
As far as her relationship with her baby daddy now, she said that she "cut ties with him" and "rather than him continue to come around for his daughter, he decided to take the fact that I wouldn't be with him after he screwed me over like this out on Stella."
"He stopped coming around to see her completely and he doesn't even call to check in on her."
Despite things not working out with her first two baby daddies, the MTV star did announce she wants to try again and find a man to have another baby with.
She wrote on her Instagram Story with a bright pink background: "Where bae at cause now I'm ready for baby number 3."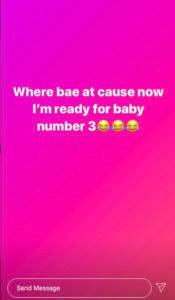 DeJesus has one daughter, Stella, 3, with Herndandez and daughter, Nova, 8 with ex Devoin Austin.