REALITY TV
Teen Mom Week in Review: The TM2 Cast Films The Reunion Show and More News
Article continues below advertisement
Over the weekend, all four of the girls from Teen Mom 2 flew to Los Angeles to film the season 5 reunion show. Javi, Jeremy, Nathan, Barbara, Randy, Dawn, and all the babies were there too, and everyone in the cast was posting tons of pics. This selfie of Kailyn, Chelsea and Dr. Drew is definitely one of our favorites, but check out the rest of the photos on All The Teen Moms Facebook Page to see more pics from the (really pretty) new set.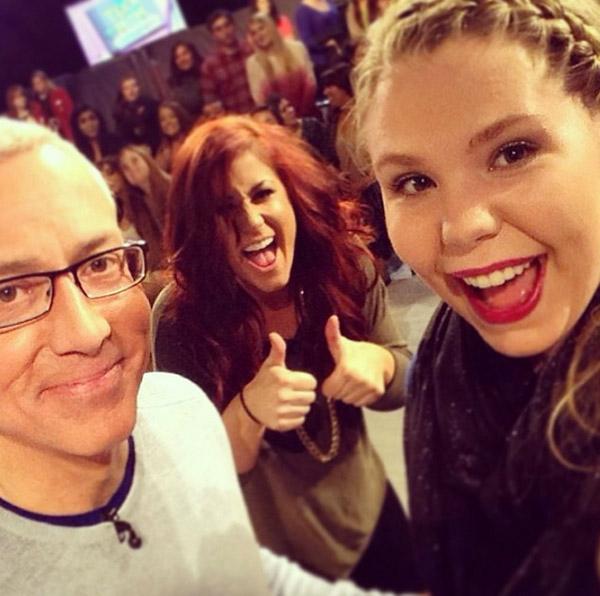 While in Los Angeles, Kailyn Lowry shared quite a few pics of herself and her family, one of which was of her breastfeeding Lincoln (with husband Javi standing behind them). Fans were furious that Kail would post such a thing, but others took to her defense and said that it's awesome that she's normalizing breastfeeding. Where do you stand on the spectrum?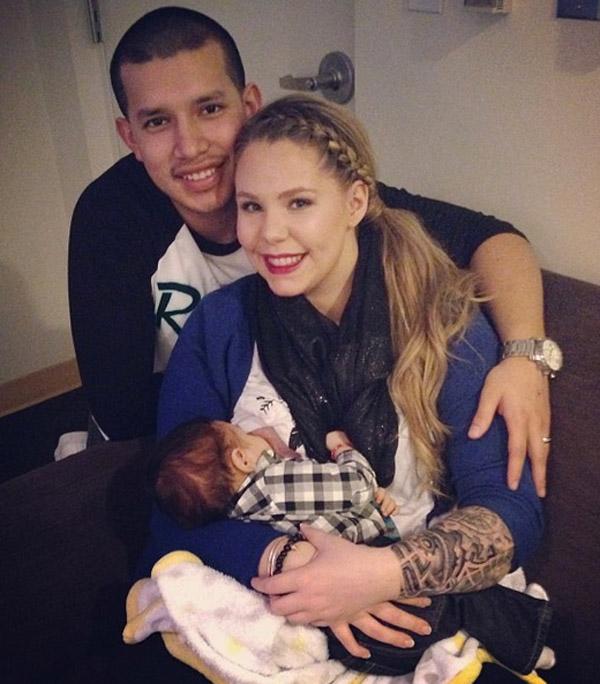 Article continues below advertisement
Leah Messer, who kept her Instagram and Twitter feed a bit lighter on the reunion pics, still has plenty going on. She shared with her followers that she had surgery last week! We still don't know why Leah went under the knife, but we do know that hubby Jeremy Calvert was there to support her the whole time. Aw! Also, she shared this video of her twins singing Miley Cyrus' "Wrecking Ball" and it's the cutest thing we've ever seen:
youtube=https://www.youtube.com/watch?v=14vgQFRwjnQ&w=640&h=360
BTW, in case you missed it, we got Kailyn and Leah to open up to us about how they feel about their baby daddies' new relationships and if they like these other girls taking care of their kids. Watch the video below to see what they said!
radar_embed service=5min.com src="http://pshared.5min.com/Scripts/PlayerSeed.js?sid=281&width=560&height=450&playList=518094077"
Article continues below advertisement
OK! News: Get All The Details on Mackenzie Douthit's Baby Girl
You also may have heard that Farrah Abraham is rumored to be putting out a second sex tape, which, according to to Wetpaint, she is of course saying she didn't consent to, but still, Farrah's still setting her priorities straight and planning to celebrate her dad's birthday. She posted this Instagram video asking fans for suggestions. And the plus here? She referred to him as her dad instead of Michael, so this is clearly a step in the right direction.
Mackenzie Douthit McKee, meanwhile, is enjoying life as a mom of two. She shared the first photo of her and Josh's newest addition, daughter Jaxie Taylor, on Instagram. Gannon isn't in the family pic, but we're confident Kenzie will be posting a super cute siblings pic in no time.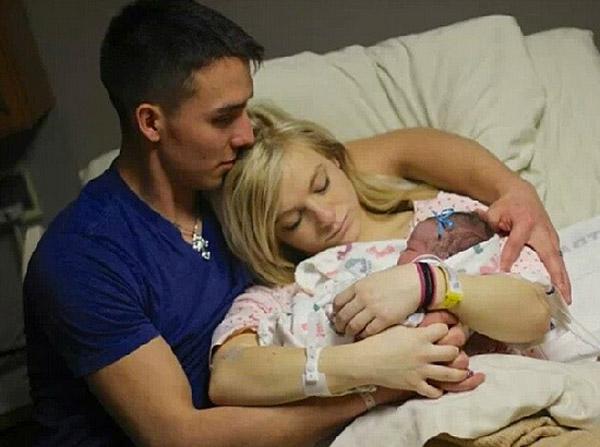 Gary Shirley, meanwhile, is loving life these days and even has a new girlfriend! After breaking up with his former lady due to allegations of cheating, Gary's found another girl who, by the way, is NOT his ex Amber Portwood. He tweeted:
Article continues below advertisement
Watch: Is Kailyn Lowry OK With Jo's Girlfriend Taking Care of Isaac?
As for a different Gary, Gary Head? Jenelle Evans is kinda pissed off because he reportedly just got a new tatto which, according to Wetpaint, is almost a carbon copy of Jenelle's tattoo on her belly. Here's the pic of Gary's new ink. What do you think? Did he steal the YOLO mantra from his ex?
http://www.wetpaint.com/teen-mom/articles/2014-02-06-gary-head-copies-jenelle-evans-tattoo
And we'll end with this adorable photo of Barbara Evans, Aubree and Jace, taken backstage while filming the reunion show. Happy Monday, everyone!