ROYALS
Prince Andrew's Spokeswoman Doesn't Deny That He Stayed In Epstein's NYC Mansion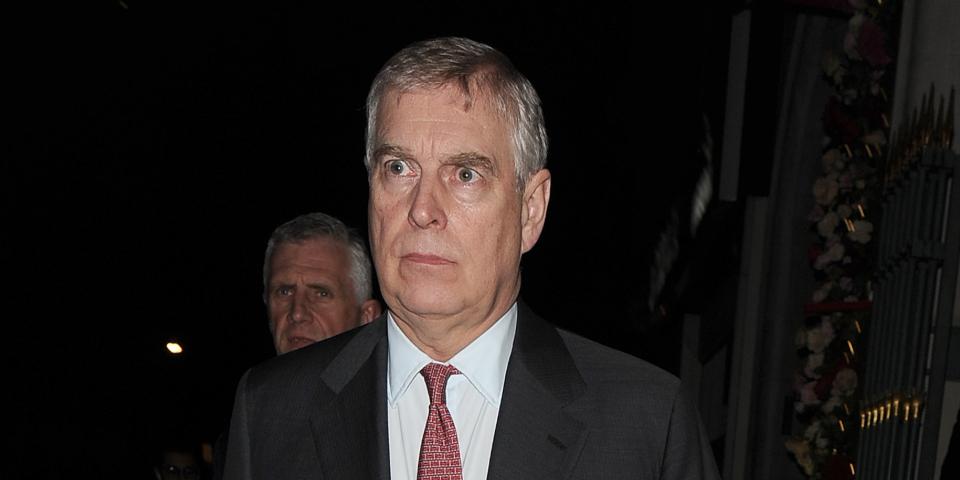 A spokesperson has not commented on the Daily Mail's report that Prince Andrew stayed in Jeffrey Epstein's New York mansion in April 2001, despite the fact that he publicly denied it in his infamous Newsnight interview last year.
The Duke of York spent his last night of a three-day trip to the States in a "private address" to "save taxpayers money," which the Mail uncovered was Epstein's $80.4 million Manhattan home.
Article continues below advertisement
"I wasn't staying there. I may have visited but definitely didn't, definitely, definitely no, no, no activity," he told Emily Maitlis last year.
Prince Andrew also had time allotted on his itinerary for "private time." Virginia Roberts claimed that Epstein flew her to New York when she was 17 when she had another sexual encounter with the Duke.
The Mail also uncovered a flight log that details Roberts boarding a plane from New Jersey to St. Thomas in the Caribbean on that night, with both Epstein and Ghislaine Maxwell on board.
Article continues below advertisement
She also did not confirm or deny that Prince Andrew would take legal action against the Mail and repeated, "As I have said, there is no comment from us," The Guardian reported.
The spokeswoman emphasized that readers can "note what they like. It's no comment" when it was pointed out that her comments may insinuate that the Prince did actually stay in the mansion.
Roberts said that Epstein trafficked her as a "masseuse" for Prince Andrew in 2001, and he had relations with her three times, but the Duke denies having met her, even though there's photo evidence of them together in Maxwell's London home.