ROYALS
Netflix Not Enough? Prince Harry & Meghan Markle Looking For More Work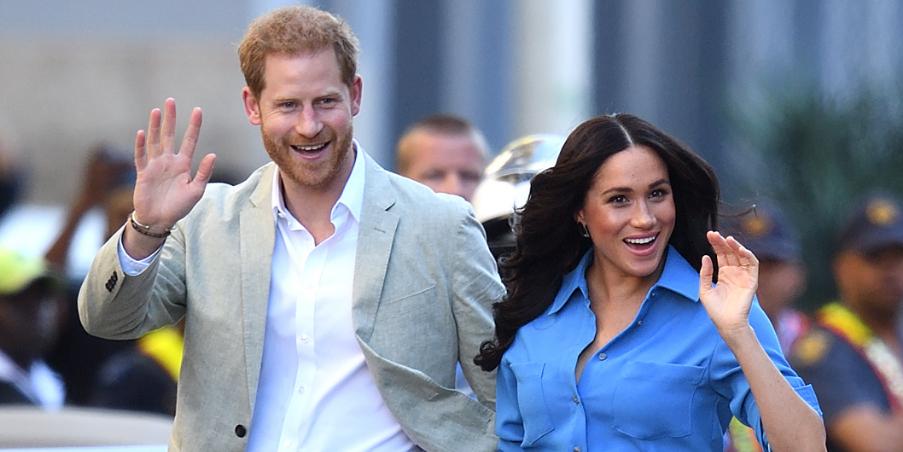 Since trading their royal roles for independence and a lavish life in Southern California, Prince Harry and Meghan Markle are making their own rules — plus a litany of demands!
An OK! insider reports that Meghan, 39, and Harry, 36, who recently inked a $100 million production deal with Netflix, are also booking lucrative speaking engagements, bound by a set of airtight parameters.
"Before they commit to anything, they need assurances about audience reach, connectivity plans, the organizers they're working for and iron-clad contracts that give them financial security," reveals the insider.
Article continues below advertisement
PRINCE HARRY AND MEGHAN MARKLE READY FOR CHILD NO. 2
"They require money upfront and assurances that sponsors won't drop out, plus smaller things like first-rate sound quality and adequate time to prepare." The couple's also demanding one very hefty paycheck: "$1 million for select appearances," says the insider.
Determined to establish financial independence — and having finally paid back $3 million of U.K. taxpayer money for their elaborate renovation of Frogmore Cottage, their former royal residence — the parents to baby Archie, 16 months, have become fierce negotiators on their own behalf.
SHOTS FIRED! PRINCE WILLIAM & KATE MIDDLETON REACT TO MEGHAN MARKLE SNUB CLAIMS
"They're acutely aware that the eyes of the world are on them, and that any faux-pas could have disastrous effects from a PR perspective," says the insider, adding that the Sussexes aren't hesitating to micromanage, even demanding final approval of moderators for their events.
"There's no room for silly risks. Meghan and Harry are hugely ambitious — and they're not leaving anything to chance."
As OK! previously reported, Meghan and Harry are off to a new start. The pair hopes their new multi-million Netflix deal will help them rebrand themselves to make it as Hollywood stars.
"It was too tempting to resist," a source told UsWeekly of the opportunity, adding that the couple is hoping this new endeavor will be a "way of rebuilding their reputation," since leaving the royal family in March.
An OK! insider also divulged that Harry has no plans to return home. "Harry is ready to completely walk away from his country," the source said, adding that the Duke is ready to become a US citizen. "He can never see the day when he and his family would return to England. He is happy about the massive deal he and Meghan have signed with Netflix, finally making him financially independent from his family."