STYLE
Bride by Design's Heidi Elnora on How to Pick Out a Bridesmaid Dress Your Friends Will Actually Like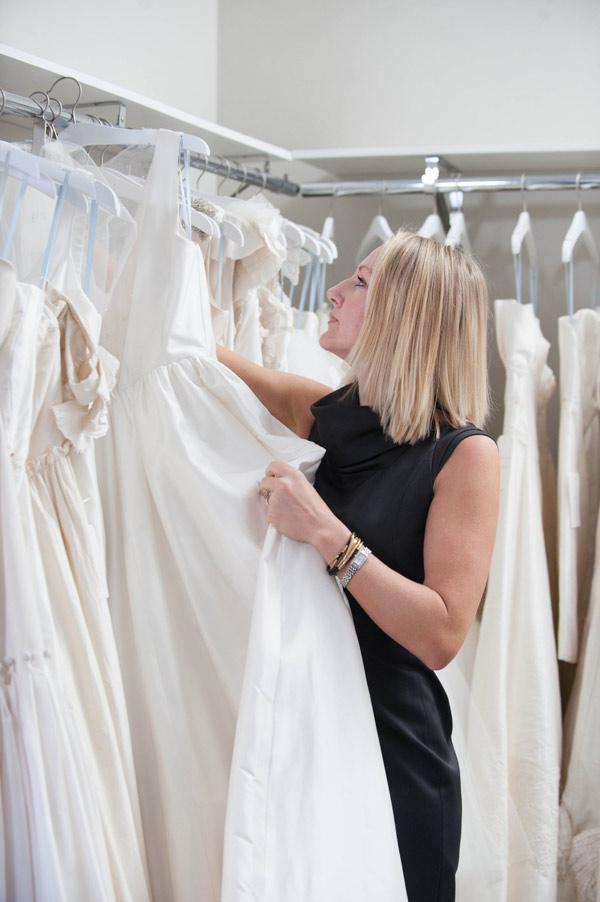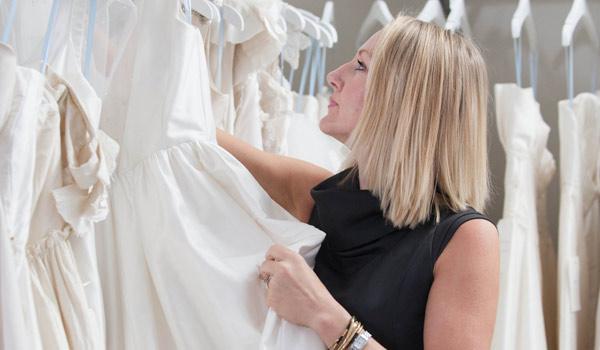 Heidi Elnora is basically a fairy godmother of the bridal world. She'll whip up that couture dress of your dreams, give you sound and sweet advice with a whole lot of hilarious wit, and will guide you out of the monstrosity that is picking a wedding gown that won't stand the test of time. She does this all with grace, poise, oh, and in front of reality TV cameras.
Told you she was magical.
The Birmingham, Alabama-based designer, who once appeared on Project Runway, is the star of a new TLC show, Bride by Design, where she documents what it's really like to create that special dress a gal will never, ever forget. We caught up with the star and got the scoop on her new show, the celebrity she hopes to one day dress, and even learned how to pick out a bridesmaid dress your friends will actually want to wear. Yes, it's possible. Check out what Heidi has to say below and tune into the Bride by Design premiere tonight, July 25th, on TLC at 10 p.m. ET/ 9 p.m. CST.
Article continues below advertisement
OK! Magazine: You went from creating baby clothes to designing wedding gowns. Why the big jump?
Heidi Elnora: I wanted to live in Atlanta and the only fashion house in Atlanta was Carter's. So I thought, "OK, I can do this. I can design kids clothes." That's why I started working at Carter's. I loved it. It was a great company. But after my time on Project Runway, I was hit by a drunk driver. My mom is a nurse in Alabama, and I had to come home to heal. When I was here, I met my now-husband, fell in love, and six months later, I moved to Alabama. I thought, "What can I do here to provide myself with a living and a passion?" I started wedding gowns because I wanted to create something that I was passionate about, something that someone would appreciate. And what thing do you appreciate more than your wedding dress?
WATCH: Khloe Kardashian Reveals Why She Isn't Having Sex With French Montana
OK!: Was it difficult to have cameras following you when you were in a creative process?
HE: I was extremely comfortable with the cameras there. I don't really notice it. I am very engaged with my bride and focused on her dress and her day, so I'm just in the zone. They the cameras happen to be like extra people entering the bridal appointment.
Article continues below advertisement
OK!: You create custom wedding gowns. Do you ever get a bride that wants something that's not the best look for her?
HE: It's a lot of getting to know my bride and her really trusting me. I think that's the biggest thing when coming to being a designer—trusting that your designer has your best interest at heart and can lead you through this process. That is my job—to lead my brides through the process, helping her make the right decisions while still listening to her vision and what she wants and who she wants to be.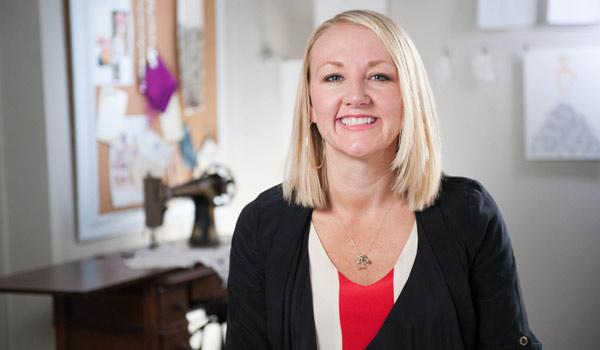 OK!: What's something that you've learned about yourself since doing the show?
HE: I think something that I've learned about myself is that I'm very comfortable in this situation. It's weird. You wouldn't think that it would feel so natural to me, but it does. I really want Bride by Design to be something that educates the bride, not just another show that is about the dress. It's really about educating the bride about the dress and what really goes into creating a wedding dress.
Article continues below advertisement
OK!: Are there any wedding trends out there right now that you totally hate?
HE: There's nothing that's super scary out there right now. The trends right now are very much about sleeves and kind of an illusion back. Girls are really wanting something that's very comfortable. They're wanting their dresses to be relaxed. They can be fitted and tight but still be comfortable and breathable. I think girls at this stage really just want to have a little bit more control and say-so over their wedding day, and they don't want to be so constricted.
PHOTOS: 29 Sexy Pics of Celebs in the Bath
OK!: What celebrity would you want to dress once day for her wedding day?
HE: Emma Stone. She is really my muse when it comes to wedding dresses. She's quirky, she's fun, she's whimsical, but she's classic all at the same time. Every time she dyes her hair a different color, it's kind of how I feel when I'm designing dresses. I change my mind. I want to be different. I think she's fantastic.
Article continues below advertisement
OK!: What do you think of bridal gowns that aren't white?
HE: I have a bride that I'm doing a couture dress for that is doing a black dress. She took one of our dresses from the fall collection, Opera, and was like, "Heidi, I have to have it in black." Blush is really big this season. I'm very much open to color. Now a days, the trend isn't wearing white. It's feeling comfortable.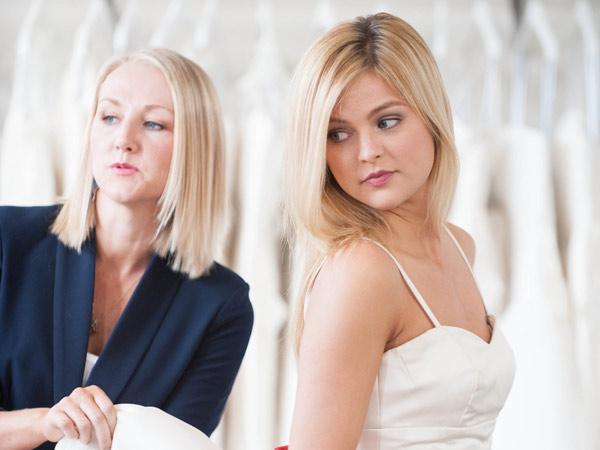 OK!: Do you have any tips for brides-to-be selecting a dress for their friends and picking something that maybe they'll wear again?
HE: Honestly, I don't know of a single bridesmaid that has ever worn the dress again. I don't care how many brides are like, "Oh, girlfriend. You can totally wear this again." No, that does not happen. What I wish brides would do more is pick a color or a palette that you want to stay in and let your bridesmaids have some voice of what they will wear again. You're forcing them to buy a dress that they don't like. It's not very nice! It's better if you had a little bit more of a voice. I definitely think it's important to have different styles to compliment different body shapes.
Article continues below advertisement
What do you think about Heidi's bridesmaid dress tips? Agree? Tweet @OKMagazine and leave a comment below!