STYLE
Celeb Hairstylist Larry Sims Creates Flawless Curls and Makes Me Fall In Love With My Hair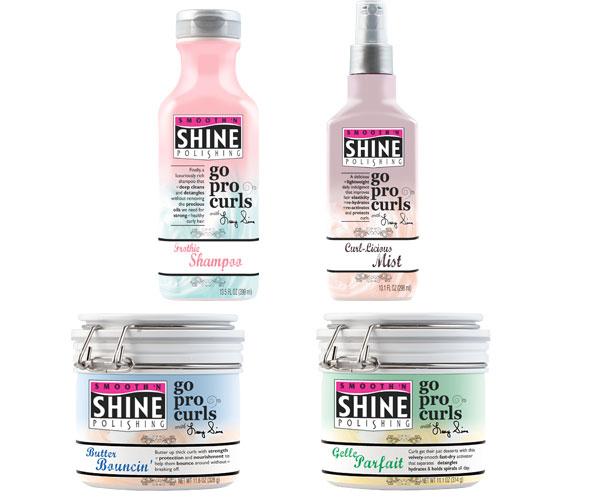 I've donated countless hours to my hair. Countless. Probably time that could have been spent studying for the SATs, (darn those no-calculator sections!) getting through a classic novel, doing 15 more squats, or actually keeping my head on my pillowcase for a solid eight hours of sleep.
OK! News: Beyonce's Glittery Gold Concert Makeup
Instead, I've filled my free time with cutting my bangs like Zooey Deschanel, learning how to blow-dry like a pro, curling my strands, and messing 'em up so I could do the wash-style-selfie pic process all over again.
Article continues below advertisement
Recently, I took my hair obsession to new heights, literally. In order treat these tresses and spread the word on haircare to all you ladies out there, this east-coast girl hopped on a plane and traveled to Vegas to meet celebrity hairstylist Larry Sims. You know, just the guy who created Victoria Beckham's bob. (I'm squealing, really!) The news is sugary sweet.
After four years of working with Smooth n' Shine, the guy who does the 'dos of Tyra Banks and Queen Latifah (seriously, their locks are never a don't) collaborated with the brand to create Go Pro Curls With Larry Sims, a product line that caters to textured, wavy, and curly hair.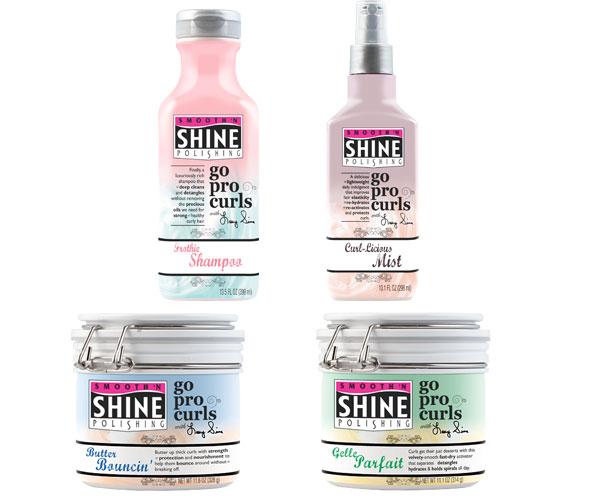 And after three days spent in Nevada riding around in a pink limo that I thought only my childhood Barbie dolls had access to, my straightener is going to have some down time.
Article continues below advertisement
"It's not about being so perfect. It's not about being so bone-straight. It's not about not having any fly-aways. You know, texture is inviting. We're all embracing it—across the board from everyday women to actresses to musicians to fashion," says Larry Sims when discussing the inspiration of his haircare.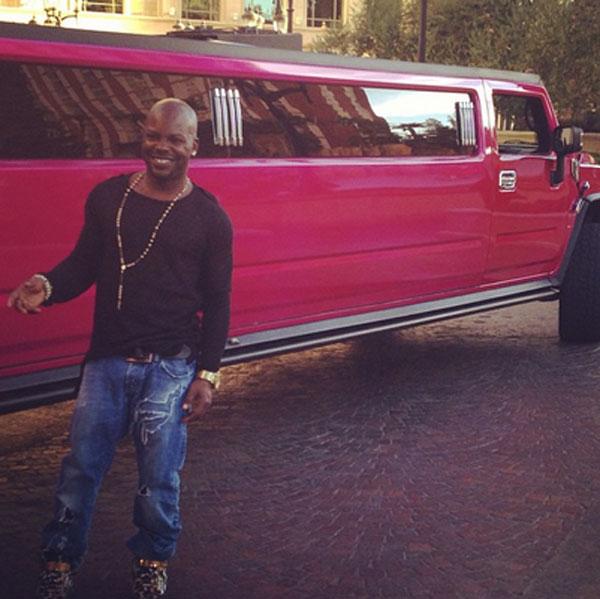 The extremely affordable collection consists of a Frothie Shampoo, a Curl-Licious Mist, (aka. my new BFF) and two cream-based gels that act as a leave-in conditioner—all of which dabble in the tastebud-pleasuring world of decadent desserts.
Photos: 7 Denim Trends You'll Love
"We wanted to make sure we created a treat for you hair. It's sweets for your hair, it's desserts for your hair. You're satisfying your hair's sweet tooth with being able to use some of these products," explains Sims. It was clear that Larry was passionate about this source of inspiration, as he took us on an all-out dessert tour. I'm talking Serendipity 3 and strawberry shortcake parfaits, people.
Article continues below advertisement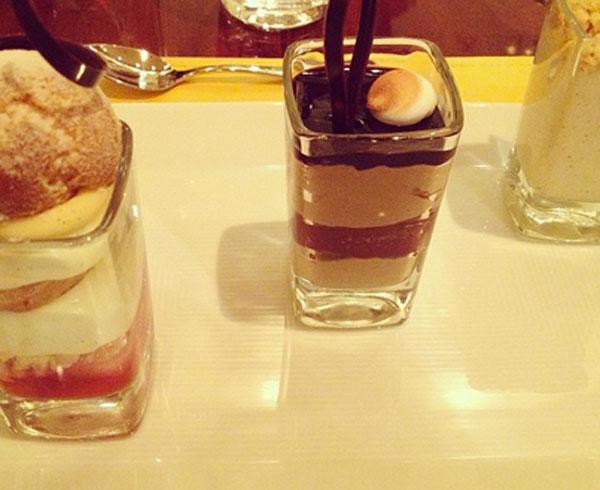 Considering I watch Marie Antoinette just for that scene where Kirsten Dunst is pigging out on pastries, I was ready to learn the ins and outs.
The gels "enhance" the natural curl and moisturize the hair. If you have naturally straight tresses like me, you're probably wondering what this line can do for you. Try everything.
When I brought up this burning Q to Larry, he told me that the Curl-Licious Mist is the way to go.
"Spray a little of this in the hair and allow the hair to dry. Scrunch it, and it gives an almost, sun-spray, soft spray. It enhances the curl in a really cool way," he says.
"With clients who have had straight hair, I've wrapped the barrel around it in opposite directions, leaving the ends straight. I've sprayed this on it to break-up the texture."
OK! News: Lea Black on Her New Skincare Line, Inner Beauty, and More!
None of the products exceed $13 and will make their home in drugstores and beauty stores across the country. You also don't need to use them as a set, which totally increases their accessibility.
You know all those countless hours I was talking about earlier? Double them. This product line is my new hobby.
Will you try Larry Sim's new line? Tweet @OKMagazine and leave a comment below.